Top 10 Pros and Cons of Living in Morgantown, WV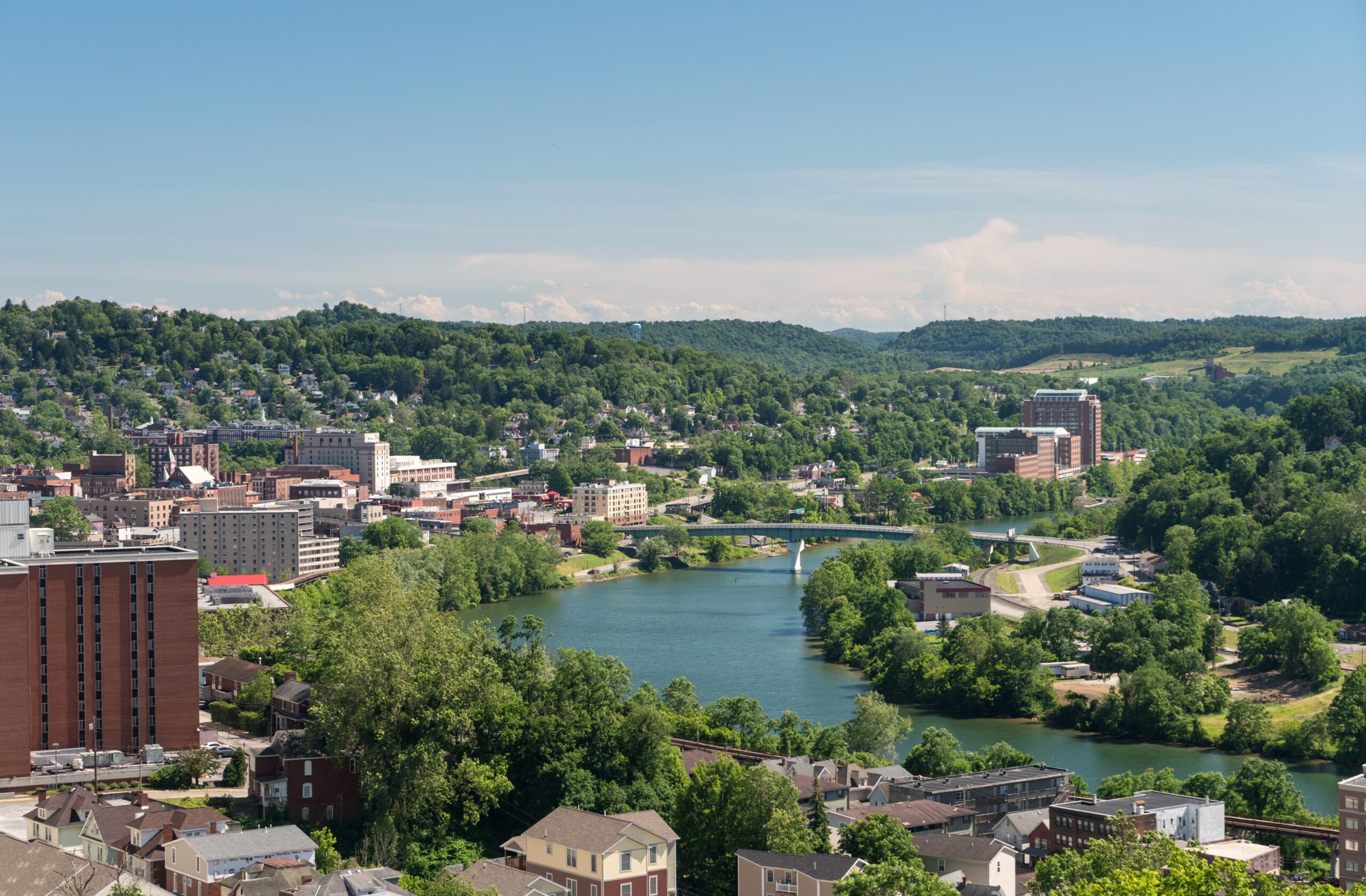 ---
Morgantown, located in northern West Virginia on the banks of the Monongahela River, is an attractive city due to its low crime rate, good quality of life, and plenty of intriguing attractions. It's in a gorgeous natural environment that's part of the Appalachian Mountains, yet it's just about 75 miles south of Pittsburgh, making it a truly unique spot. Because of this, the city is also easy to get to.
The city of Morgantown is most widely recognized as the location of West Virginia University, established in 1867. For current students, the University remains committed to providing an excellent education. Morgantown is well-known for its attractive districts and neighborhoods, many of which were formerly independent settlements that were absorbed by the city as it expanded.
What are the benefits and drawbacks of living in this city? Let's check out ten pros and cons of living in Morgantown, WV!
Pros of Living in Morgantown
1. You get to enjoy all four seasons
Morgantown is a fantastic place to live if you like experiencing all four seasons.
The city really comes into its own in the fall when the weather cools and the leaves put on a spectacular display. The winters are chilly and snowy, especially in the mountains.
In the spring, temperatures rise to their highest point before dropping to their lowest point in the rainy, humid summer.
In the summer, the mountains are the most pleasant location to be because of the lower temperatures and lower humidity, with daily highs being around 83°F.
2. A low cost of living
Morgantown's affordable cost of living is a major selling point. Property taxes are lower, and with lower costs for groceries, utilities, and transportation, you can save quite some money by relocating to this city.
The city's cost of living index is 90.3, which is 10% lower than the national average. In addition, the city's median home price is $261,229, which is much lower than the national average of $428,000.
3. A unique public transit system
The city's Personal Rapid Transit System (PRT) is unique and innovative, with its 69 individual pods (mini-buses) making up an electric "people mover" rail network with a total capacity of only 270 passengers.
The eight miles of track that the pods travel on unite the scattered parts of the WVU campus with downtown. Many have compared PRT's control center to a NASA operations center from the 1970s. About fifty percent of Morgantown residents use the PRT on a daily basis.
4. College football is a big deal
Fall Saturdays in Morgantown are usually a blast! The WVU football team gives the school and surrounding community something to get excited about. When the Mountaineers play, Milan Puskar Stadium, which can hold up to 60,000 people, is packed to capacity. The stadium is well-maintained, and there are plenty of food and bathroom options for fans.
The Mountaineer Legends Park was also erected in 2018 in the stadium. The history and accomplishments of former West Virginia players are commemorated in this hall of fame section of the stadium.
5. An impressive arts scene
The West Virginia University Art Museum includes about four thousand works of art on permanent display, which is exceptionally large for a university museum. The museum is a part of the art department, and it features new displays every semester. Arts education is vital to the transmission of culture and the study of human civilization, and West Virginia University is the premier institution in the region for doing both.
Morgantown has art walks several times a year to promote local artists and their work. Sixty or more artists, eager to show their work to the public, have taken over a section of High Street in the downtown area. This one-of-a-kind community gathering also offers local food trucks and live music.
6. A haven for outdoor activities
If you're an outdoor enthusiast, you'll love living in Morgantown. There are more than enough opportunities to explore nature, have fun outside, and bring out your adventurous part.
Work out at White Park. The Caperton Trail is a great place to go walking, running, hiking, or biking. Sunset Beach Marina is the place to rent a boat or have your boat launched. Relax in the Quiet Coves of Cheat Lake. Take in some fresh air and beautiful scenery at the Earl L. Core Arboretum. Visit Stanley's Spot Dog Park and let your dog burn off some energy.
7. There are lots of fun things to do
Even though it's important to get some fresh air every once in a while, many sociable people in Morgantown will be curious to learn about the city's various social opportunities. While the city's attractions aren't new or unique, they nonetheless offer plenty of exciting things to do for locals and visitors alike.
Drop by the Morgantown Brewing Company for a pint of the local brew. Visit the Morgantown Ice Arena and try your hand at ice skating. Go see a show at New York's Metropolitan Theater. Attend one of Chestnut Ridge Park's Summer Concerts. Get in a Round of Golf at One of Morgantown's Courses.
Cons of Living in Morgantown
1. Bad prospects for economic growth and employment
The economy of West Virginia is typically one of the worst in the United States, and Morgantown is no exception.
The government is making an effort to strengthen other businesses, but they still have a long way to go. The lack of high-paying professional possibilities is a big deterrent for people considering relocating here from other places.
A few of the city's major employers include West Virginia University, Swanson Industries, Urgent Care Holdings, Inc., and Gabriel Brothers.
2. There's little diversity
Approximately 90% of Morgantown's residents are White, and West Virginia as a whole has one of the highest median ages in the country. Therefore, if you intend to spend your golden years in the city, you will probably fit in well.
If you come from a different country or are a person of color, though, you may feel isolated. You might always be an alien in the eyes of the locals since they aren't particularly open-minded.
3. There's a drug abuse problem
Heroin, opioids, and methamphetamine are particularly prevalent in Morgantown, contributing to high rates of overdose, addiction, and illegal drug use.
There isn't a single community in this city where there isn't at least one resident who is addicted to some form of substance. This leads to an increase in crime rates, as well as an increase in the number of dropouts who constitute a menace to society.
In Conclusion
If you're thinking of moving to Morgantown, then there are a lot of pros to support your decision. These include the low cost of living, an impressive public transit system, a vibrant arts scene, and an abundance of things to do.
On the other hand, you should also consider the cons, such as the high cost of living and drug abuse problem.