Pros and Cons of Moving to Hampton, VA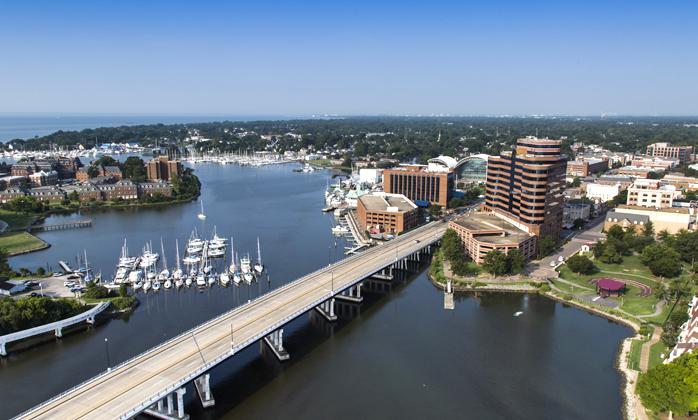 ---
Welcome to Hampton VA.
This city is known for its amazing festivals, cultural attractions, and love for the arts. And if you're someone who likes the simple things in life, you'll definitely get a kick out of living here.
However, there are some things about Hampton that may deter those looking for a bit of variety and safety.
Don't worry, I'll go into specifics in the rest of this video. So if you want to know if the pros outweigh the cons in Hampton Virginia, keep watching.
Let's get started. 
MAF Widget
Con #3, Lack of nightlife
Do you consider yourself a night owl?
If so, be prepared for a boring night at home. Because Hampton isn't known to be a party city. The nightlife here is almost non-existent and is sure to underwhelm you.
Now, I don't mean to imply that there's absolutely nothing to do in this city after the sun goes down. Hampton does have a few bars and clubs that can keep you entertained.
The problem, however, is that these venues tend to close very early. Early enough for you to be cozy in bed by 10 pm.
That said if you need some 2 am action in order to have a good quality of life. Hampton is not the place for you.
Con #2, Below-average schools
Most people would agree that education is important.
And most of those people who feel that way definitely don't live in Hampton, VA. Because the mantra in this city is "school is for suckers".
Obviously, I'm joking. Like most cities, Hampton does have a few shining examples of great schools. It's just that most of the schools in this city underperform.
Test scores have been gradually lagging behind as of late. And the graduation rate in this city is impressively low.
And both of these conditions factor into why Hampton's schools are in the bottom 50% in the country.
My sneaking suspicion is that some of the students in Hampton default to a life of crime. Why do I think that, you ask?
Well, because of…
Con #1, Crime rate
Crime in this city is higher than the national average.
Which leads me to believe that while the youth underperformed in school, they become overachievers once they begin a life of crime.
And get a load of this–the most common crime that occurs in this city is violent crime. Meaning you'll need to have your head on a swivel whenever leaving your home.
That is, unless you can afford to live in the nicer parts of the city. And just to save you the trouble, those neighborhoods include Buckroe Beach, Fox Hill, and Willow Oaks.
If you need help relocating to any of the above neighborhoods I have just the thing.
And that's the good people at Home & Money.
Home & Money is a free service that makes the entire home buying process easy and stress-free.
And they do this by connecting you to top agents, saving you money with grants and programs, and taking all of the guesswork out of buying your dream home.
So if I were you, I would definitely check out the services at Home & Money to see if you're a good fit.
And since the service is free, you have absolutely nothing to lose.
Just fill out the quick form below to get started.
MAF Widget
Unless you like being stressed out. In which case you should definitely buy a home the old-fashioned way.
Ok, now let's check out some pros of living in Hampton.
Pro #3, Cost of living
Living in Hampton isn't all bad.
For instance, one of the benefits of having to duck bullets on the way to work is that the cost of living is affordable.
Just about everything is cheaper in Hampton VA when compared to bigger, more expensive cities. The only exception is groceries.
You'll be able to get a nice home here at a discount since the average price for homes is $225,000.
This isn't a bad deal since you'll also get the benefit of being in proximity to the beach. Which is the perfect place to be during global warming.
With the cost of living, you can relax knowing that you're able to make your money stretch.
And speaking of relaxing…
Pro #2, Relaxed way of life
Hampton has a lot of the same appeal as cities like Norfolk.
But one big difference is that it moves at a much slower pace. People in Hampton are known to prefer a more simple way of life.
This is not to say that Hampton is boring by any stretch of the imagination. But rather, there's more of a sense of ease when you call this city home.
So if you're looking for a more relaxed lifestyle, this city can be perfect for you.
And when you do want to get more active, this last pro will certainly keep you entertained.
Pro #1, Things to do
Hampton may be more laid back, but that certainly doesn't mean you'll be bored.
For instance, history buffs may never want to leave the city. Because Hampton will keep their interest by way of its significant landmarks and the popular Hampton History Museum.
Nature lovers will likely love spending time in the many parks in Hampton. The most notable ones include Bluebird Gap Farm and the Sandy Bottom Nature Park.
And if that doesn't get you going, you'll be sure to enjoy the annual Blackbeard Festival. Which involves you dressing like a pirate and looking at booty.
All in all, if you want an entertaining and peaceful way of life, Hampton is the way to go.
And that covers everything you need to know about Hampton, VA.
If there were any pros or cons that I missed, just drop a comment below with your 2 cents.
And if you found this video valuable at all, make sure to smash that like button and subscribe to our channel for more pros and cons videos.
Until next time!