10 Things to Know Before Moving to Highlands Ranch, CO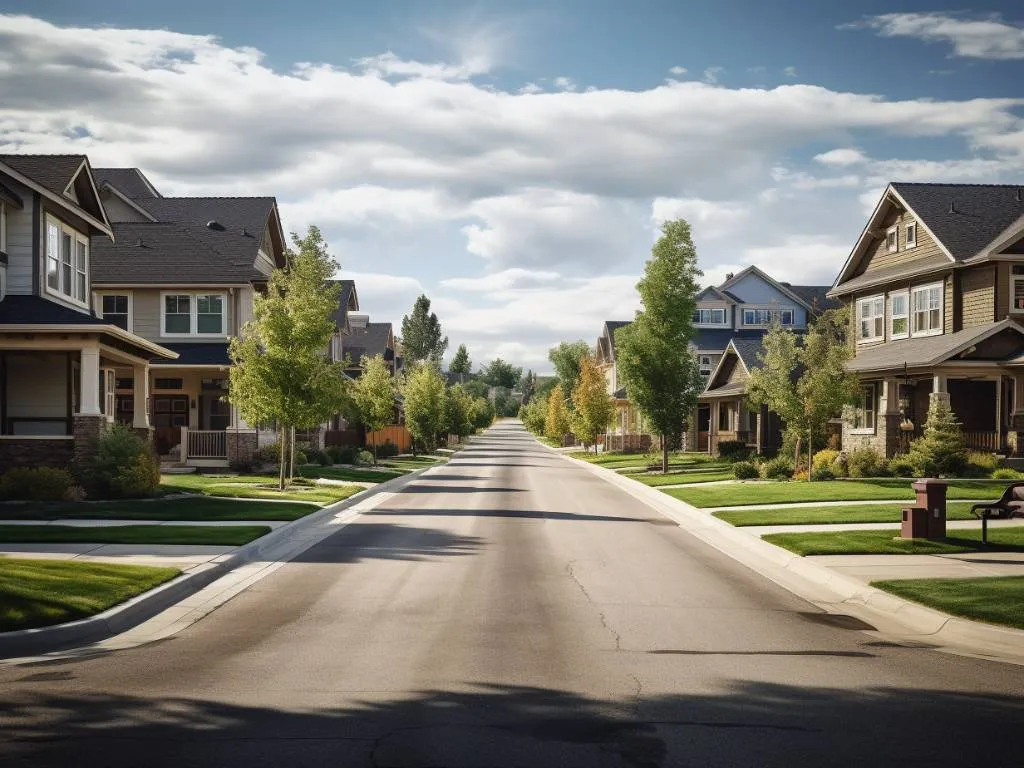 ---
Nestled in the heart of Douglas County, Highlands Ranch, Colorado, is a beautiful unincorporated community. This city has a population of 103,238 residents and is the 13th most populated city of 472 cities in Colorado State. Highlands Ranch offers a unique blend of suburban tranquility and outdoor beauty.
Let's talk about ten things to know before moving to Highlands Ranch, CO!
1. Immerse yourself in the city's scenic beauty
Highlands Ranch is renowned for its stunning natural landscapes. You'll be amazed by the Rocky Mountains, with their majestic peaks and lush valleys. Here, you can explore numerous hiking and biking trails, witness vibrant sunsets over Chatfield Reservoir, and savor the tranquility of the vast open spaces.
Whether in summer or winter, this Colorado gem offers a year-round outdoor paradise for nature enthusiasts. You'll be in awe of Highlands Ranch's beauty.
2. There are 42 schools in Highlands Ranch
If you have kids, you'll be pleased to know that Highlands Ranch boasts an excellent school system. The Douglas County School District offers quality education, and the community is dedicated to supporting its schools. There are also lots of private schools, leaving you with many options to choose from for your kids.
Stone Mountain Elementary School, Heritage Elementary School, SkyView Academy, and Rock Canyon High School are some of the top-rated schools in the city.
3. Strong sense of community amongst residents
Highlands Ranch prides itself on its strong sense of community. Residents actively participate in various neighborhood events, community organizations, and volunteer activities. The town hosts numerous gatherings, such as farmers' markets, concerts in the park, and holiday celebrations, fostering a sense of togetherness.
This tight-knit community also places a high value on education and the well-being of its residents, making it an inviting and supportive place to call home. Expect a warm and welcoming atmosphere with plenty of community events, local clubs, and volunteer opportunities to connect with your new neighbors.
4. The cost of living is 43.6% higher than the national average
With a cost of living that is higher than the national average by 43.6%, living in Highlands Ranch is expensive. Taxes, healthcare, and transportation expenses are higher than the national average.
Housing costs are also higher than the national average. The median home price is $708,540, higher than the national average of $430,300. Groceries are, however, less than the national average. A loaf of bread costs $3.66, and a hamburger is sold for $4.84. It's important to plan your budget before moving to this city.
5. Experience all four seasons
In Highlands Ranch, you'll experience all four distinct seasons. Spring brings a gradual transition from winter to summer, with temperatures ranging from 28°F to 69°F. It's a time of renewal, with budding trees and wildflowers.
Summer here is warm and sunny, with temperatures ranging from 51°F to 89°F. It's perfect for outdoor activities like hiking and water sports. Fall displays vibrant foliage, with temperatures ranging from 50°F to 55°F in November. The golden aspen groves are a highlight of this season.
Winter is cold and snowy, with temperatures ranging from 17°F to 44°F in December. The area is ideal for winter sports like skiing and snowboarding. Each season at Highlands Ranch offers unique experiences and activities throughout the year, and you'll love it here.
6. Easy access to Denver
Highlands Ranch offers easy access to Denver, which is approximately 15 miles away. Residents benefit from convenient highway access, public transportation via the RTD, job opportunities, cultural attractions, dining, shopping, healthcare facilities, education options, and outdoor activities in Denver while enjoying the suburban lifestyle of Highlands Ranch.
This accessibility to the city makes Highlands Ranch an attractive place to live for those who desire the best of both the urban and suburban worlds.
7. Savour delicious meals at Old Blinking Light
Highlands Ranch offers a diverse culinary scene with a range of restaurants to satisfy your taste buds. From local eateries to global cuisine, there's something for everyone. A popular restaurant in this city is the Old Blinking Light.
Old Blinking Light is a culinary treasure trove of Southwestern-inspired cuisines. Here, you get to revel in a diverse menu boasting flavorful green chile, sumptuous enchiladas, and mouthwatering smoky barbecue. Tacos brim with fresh, zesty ingredients, and the bison burger adds a unique twist.
With an inviting environment and top-tier service, every visit becomes a savory memory. This popular eatery elevates dining into an experience, leaving you to savor not only the food but the taste of the Southwest itself. You'll enjoy eating here.
8. Highlands Ranch places a high priority on health and fitness
This city prioritizes health and fitness through its extensive network of parks and trails, state-of-the-art recreation centers, community events, a culture that promotes an active lifestyle, health-conscious dining options, access to natural beauty, health and wellness services, a family-friendly environment, and safety measures.
This collective commitment fosters a community where residents can readily engage in healthy activities and maintain an active lifestyle, and their emphasis on health and wellness is contagious.
9. You'll run into a lot of wildlife
Highland offers residents and visitors unique wildlife encounters in a suburban setting. This includes diverse birdwatching opportunities, sightings of deer, elk, coyotes, and foxes, encounters with smaller mammals like rabbits and squirrels, observations of reptiles and amphibians, sightings of butterflies and insects, and the chance to appreciate aquatic life in the region's lakes and ponds.
The commitment to preserving open spaces in the community allows for harmonious coexistence between people and wildlife, making these encounters both accessible and memorable. It's essential to coexist peacefully with these creatures and take necessary safety precautions.
10. Enjoy outdoor activities at Civic Green Park
If you're an outdoor enthusiast, you'll love the opportunities that Highlands Ranch offers. Civic Green Park is one of the popular outdoor activity destinations in this city.
This park offers a wide array of activities. Its spacious and well-maintained grounds make it an ideal spot for picnics, while children can enjoy the playground structures and swing sets.
The park is equipped for sports enthusiasts, featuring open spaces for soccer and frisbee, a basketball court, and paved paths for walking and jogging. Civic Green Park is not only a place for recreation but also community engagement, often hosting outdoor concerts, movie nights, and seasonal festivals.
Whether you seek relaxation, leisure, or active fun, this park welcomes visitors of all ages and interests, making it a cherished outdoor space in the community.
In Conclusion
Highlands Ranch, Colorado, offers a remarkable blend of nature, community, and opportunities. While the cost of living may be a bit higher, the quality of life and experiences available make it a fantastic place to call home.
Prepare yourself for scenic beauty, strong community ties, and a love for the great outdoors. With the right knowledge and expectations, your move to Highlands Ranch, CO, is sure to be a memorable and enriching experience! 
Learn More About Living in Highlands Ranch, CO