10 Things to Know Before Moving to Hendersonville, NC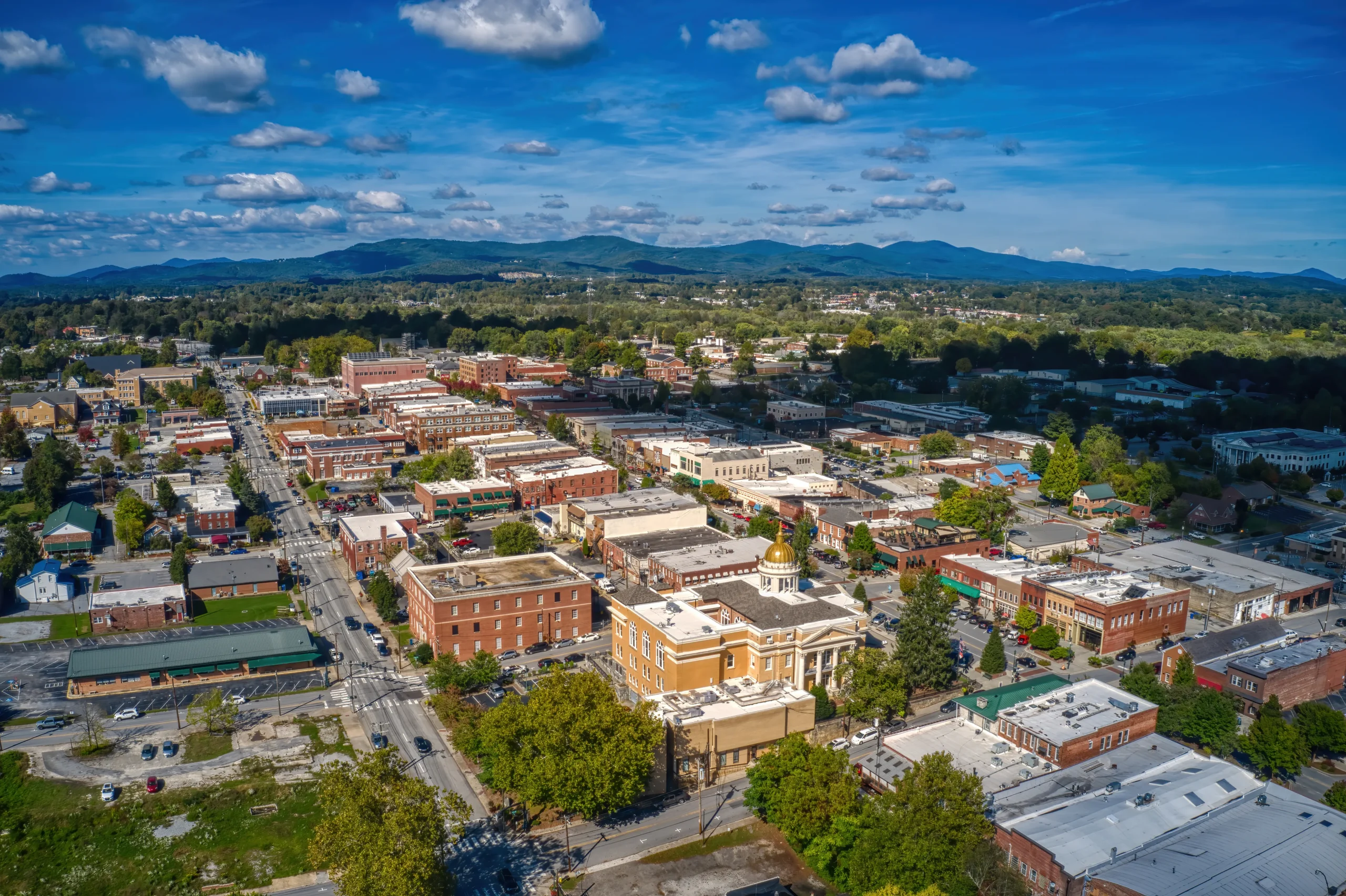 ---
A safe haven between the Blue Ridge and the Great Smoky Mountains, Hendersonville, North Carolina, enjoys a picturesque setting. The valley's location ensures a mild environment with four different seasons. Each season offers unique pleasures to those who choose to make their home there, from the blooming of spring flowers to the heat of summer, the beauty of autumn foliage, and the blanket of winter snow.
Hendersonville attracts new residents because of its attractiveness and plenty of amenities. Although a trip out of town is hardly ever required, the 23-mile trip to Asheville will satisfy any craving for big-city life.
Let's talk about ten things to know before moving to Hendersonville, NC!
1. Get a job in the manufacturing industry
Hendersonville's economy has shifted from its former reliance on the furniture and textile industries to a more diversified and stable base that includes manufacturing, retirement, tourism, and agriculture.
Businesses, including Kimberly-Clark, General Electric, and the ornamental surfaces maker Wilsonart International can all be found in the neighborhood. Pardee Hospital, also located in Hendersonville, is a major local employer.
2. Enjoy cool weather in this city
Hendersonville is located close to both the Blue Ridge and Smoky Mountains. The higher altitude in Hendersonville is another perk. Because of this, Hendersonville generally has more pleasant temperatures than the rest of the state.
Moreover, Hendersonville is consistently regarded as having some of the best weather in all of North Carolina, particularly during the summer, by the annual BestPlaces Comfort Index. The three most pleasant months in Hendersonville are June, May, and September.
3. Attend nearby Blue Ridge Community College
There are twenty different public schools in the Henderson County Public Education System, in addition to daycare. Higher than average school rankings compared to the rest of the country. There are also a number of good private schools for families looking for alternative education.
Flat Rock's Blue Ridge Community College is located within walking distance of the downtown area. There are a lot of business and certification programs, including the first two years of a four-year degree, that Hendersonville locals finish up in Blue Ridge. Asheville is only 23 miles from the UNC campus in Chapel Hill. Boone, North Carolina, is where you'll find Appalachian State University.
4. Have fun at nearby Chattahoochee or Pisgah forests
The proximity of Hendersonville to many stunning national forests, including the Chattahoochee, Pisgah, and Nantahala, means that residents and visitors alike can indulge in a wide variety of outdoor pursuits throughout the year. For instance, retirees in Hendersonville can take up outdoor activities like hiking, horseback riding, and fishing.
Moreover, Hendersonville is home to a number of excellent golf courses and parks where you can enjoy the sport. The city is near enough to the mountains that you can go skiing or snowboarding for some additional adrenaline-pumping fun.
5. Visit waterfalls like High Falls or Triple Falls
Hendersonville is an excellent starting point for exploring some of North Carolina's most stunning waterfalls. Dupont State Forest is home to some of the most well-known waterfalls in the area, and it's only a half-hour drive from the city. High Falls, Hooker Falls, Bridal Veil Falls, and Triple Falls are all a part of this collection.
Movie buffs go to Triple Falls since it appeared in the blockbuster The Hunger Games, released in 2012. The 125-foot waterfall features prominently in one of the story's defining moments.
6. Eat at Postero or Shine Restaurant
Postero isn't the type of place you'd find in a sleepy little town. The Chef's open kitchen allows diners a glimpse into the process behind the inventive and aesthetically pleasing dishes. There's Mike's On Main Street, a retro diner serving up American classics and milkshakes.
Shine is a modern eatery with a "seasonable menu experience" and an impressive bar. There's Campfire Grill on the outskirts of town in Flat Rock, serving up hearty barbecue and a wide selection of beers and cocktails.
7. Apple orchards are a big deal
You're in the heart of apple country! Visit numerous orchards from the end of summer through early November to stock up on an abundance of apples, pumpkins, and other fall produce. Don't miss the beginning of apple season at numerous North Carolina orchards and the NC Apple Festival, which takes place on Labor Day weekend.
Many different roadside apple markets and food stands can be found all around Henderson County, selling everything from fresh apples and pumpkins to cider, fruit, baked goods, jams, and honey. Feel free to go apple-picking at some orchards.
8. Enjoy a one-in-a-lifetime experience at The Gorge Zipline
Some of the South's most beautiful scenery surrounds Hendersonville on all sides. The Gorge Zipline, located in neighboring Saluda, is a popular system of canopy zip lines that provide visitors with spectacular aerial views of the Green River Gorge.
An exhilarating airborne adventure among the trees, the tour bills itself as "the steepest and quickest zipline canopy tour." The guides at the Gorge Zipline are excellent, and the trips are always smooth. You'll feel like you're flying through the forest canopy as you glide from tree to tree and take in breathtaking vistas of the canyon below.
9. The cost of living is around the national average range
Hendersonville has a cost of living index of 101, which is only 1% higher than the national average. The city also has a median household income of $54,286.
The median home price in the city is $368,259, which is less than the national average. This means that Hendersonville is relatively affordable to live in, and you don't have to break the bank to move here.
10. The property crime rate is higher than the national average
The violent crime rate in Hendersonville is 17.0, while the national average is 22.7. The property crime rate is 74.0, which is double the national average rate of 35.4.
The overall crime rate of 53 per 1,000 persons is considerably higher than the U.S. average of 30 per 1,000. However, at 4 per 1,000 residents, the violent crime rate is significantly lower than the national average.
So although property crime is on the high side in Hendersonville, violent crime is much lower.
In Conclusion
Living in Hendersonville provides you with a strong job market, an average cost of living, a great food scene, and lots of outdoor spots. However, the property crime rate in this city should be considered before you choose to make the move.  
Learn More About Living in Hendersonville, SC