10 Things to Know Before Moving to Red Bank, NJ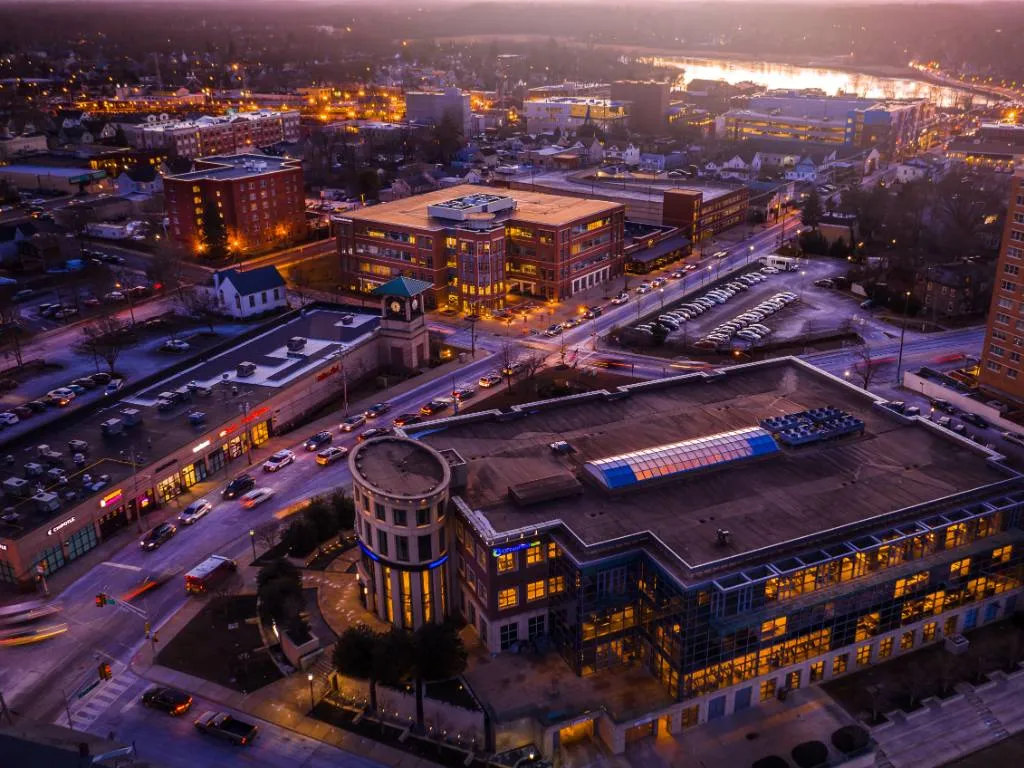 ---
Located in present-day Monmouth County, Red Bank, New Jersey, is a community rich in history. It has a lovely downtown center with lots of interesting places to eat and buy, as well as art galleries and museums.
Hiking paths, parks, and watersports are just a few of the outdoor pursuits available in town. Red Bank has a pleasant climate and a welcoming community, making it a great area to live or visit.
Here are ten things to know before moving to Red Bank, NJ!
1. Red Bank Borough Public Schools serves the city
Red Bank Borough Public Schools are a public elementary and middle school district in the Red Bank Borough. Red Bank Regional High School is a public school for students in ninth through twelfth grades that also serves the communities of Little Silver and Shrewsbury Borough.
The Red Bank Charter School is another option. Admission is open to all children living in Red Bank who will be starting kindergarten in the fall. For preschool through eighth grade, private options include Red Bank Catholic School and St. James Elementary School.
2. Visit Bellhaven Nature Area or Riverside Gardens Park
Red Bank is home to numerous places to soak in the rays of the sun, including parks, marinas, and even basketball courts.
For those interested in seeing the Navesink River, Bellhaven Nature Area is an excellent option. However, if you want to see the river, you should go to Riverside Gardens Park on Front Street. During the warmer months, they often hold events outdoors. The Red Bank Armory is home to a well-maintained ice skating rink, should you prefer an indoor alternative.
3. Shop at CoCo Pari or Shore Chic
The best places to go shopping in Red Bank are along Broad Street and the side streets that branch off it. Luxury brands like CoCo Pari and Urban Outfitters sit alongside fashionable businesses like Dor L'Dor and Poor Cat Jewelry, as well as locally owned establishments like Shore Chic and Cabana 19.
There are approximately 300 unique stores here!
4. The median annual household income is higher than the national average
Compared to the national average of 3.6%, the unemployment rate in Red Bank is only 3.1%. The median annual income of a Red Bank family is $102,191, well above the US average of $74,652. There are plenty of work openings, and the cost of living is manageable when compared to the New York City metro area.
Restaurants and shops like Two River Theater and Count Basie Center for the Arts are just a few of the many popular enterprises in the area.
5. A low crime rate
When compared to the rest of the country, both violent and property crime rates in Red Bank are below average.
Red Bank has a much lower violent crime rate than the rest of the country, at 16.4 per 1,000 residents, compared to the national average of 22.7. Red Bank's property crime rate of 28.6 per 1000 residents is likewise significantly lower than the national average of 35.4 per 1000 residents.
6. The weather is relatively cooler than the rest of the state
Red Bank enjoys four pleasant months, from June to September, with average highs between 70 and 85 degrees Fahrenheit. The hottest month in Red Bank is July, with an average high temperature of 83.6 degrees, which is lower than the state average.
Five months out of the year see considerable snowfall in Red Bank, with February receiving the most at 8.6 inches. Humidity is generally low throughout the year, with July being the exception.
The city gets 26 inches of snow and 47 inches of rain a year.
7. Eat at Hansel 'n Griddle or Temple Gourmet Chinese
Red Bank's restaurants are one-of-a-kind since there aren't many other places where you can sample nearly every type of food imaginable. Red Bank, situated on the Navesink River, is home to some of the most diverse and mouth-watering cuisines in the area. There's something on the menu for every taste, from authentic farm-to-table cuisine to Thai and Chinese specialties to handmade pasta.
Hansel 'n Griddle is well-known for its unique breakfast creations, sandwiches, wings, and fries (don't forget the fries!) that may be enjoyed at any time of day or night.
Neapoli, a hidden hamlet just off Broad Street, is now under new management and is a hotspot for people seeking fresh pasta meals. You can choose from a wide variety of pasta, pizza, meat, vegetable, and seafood meals, as well as other traditional Italian fares, such as the Fusilli Pasta with broccoli rabe and sweet savory sausage.
This is not your ordinary Chinese food joint. Everything about Temple Gourmet Chinese is elevated, from the ambiance to the service to the quality of the food. You can begin with a tried-and-true dish like their Mu Shu Pork or Sesame Chicken, or you can venture out and try something new like their Shrimp with Lobster Sauce.
8. Catch a show at The Count Basie Theater or the Two River Theater Company
One of the best places in New Jersey to experience the arts is Red Bank. The Count Basie Theater hosts a wide variety of live music performances, while the Two River Theater Company is the place to see cutting-edge plays.
In addition to its stunning downtown, Red Bank is home to more than twenty galleries.
9. Riverview Medical Center and Monmouth Medical Center serve the area
There is a plethora of medical facilities and services available to the people of Red Bank. Several excellent hospitals, including Riverview Medical Center and Monmouth Medical Center, serve the surrounding population. In addition, there is an abundance of excellent medical centers in the area that can help with a wide range of medical issues.
Clinics specializing in mental health, dental care, physical therapy, and other related services are included. The variety of high-quality medical facilities in the neighborhood gives locals peace of mind in the event of an emergency.
10. Living costs are 26% higher than the national average
The cost of living index is 126, higher than the U.S. average. A year's worth of living expenses for a single person in Red Bank comes to $40,555. This includes everything from accommodation and food to child care and transportation to health care and taxes.
The city's median home price is $575,445, also higher than the national average.
In Conclusion
Residents of Red Bank enjoy a lot of perks, such as a low crime rate, low unemployment rate, high income, great weather, good schools, and lots more.
However, the city's cost of living is 26% higher than the national average, with housing claiming the bulk of it.