Top 10 Pros and Cons of Living in Harrisburg, PA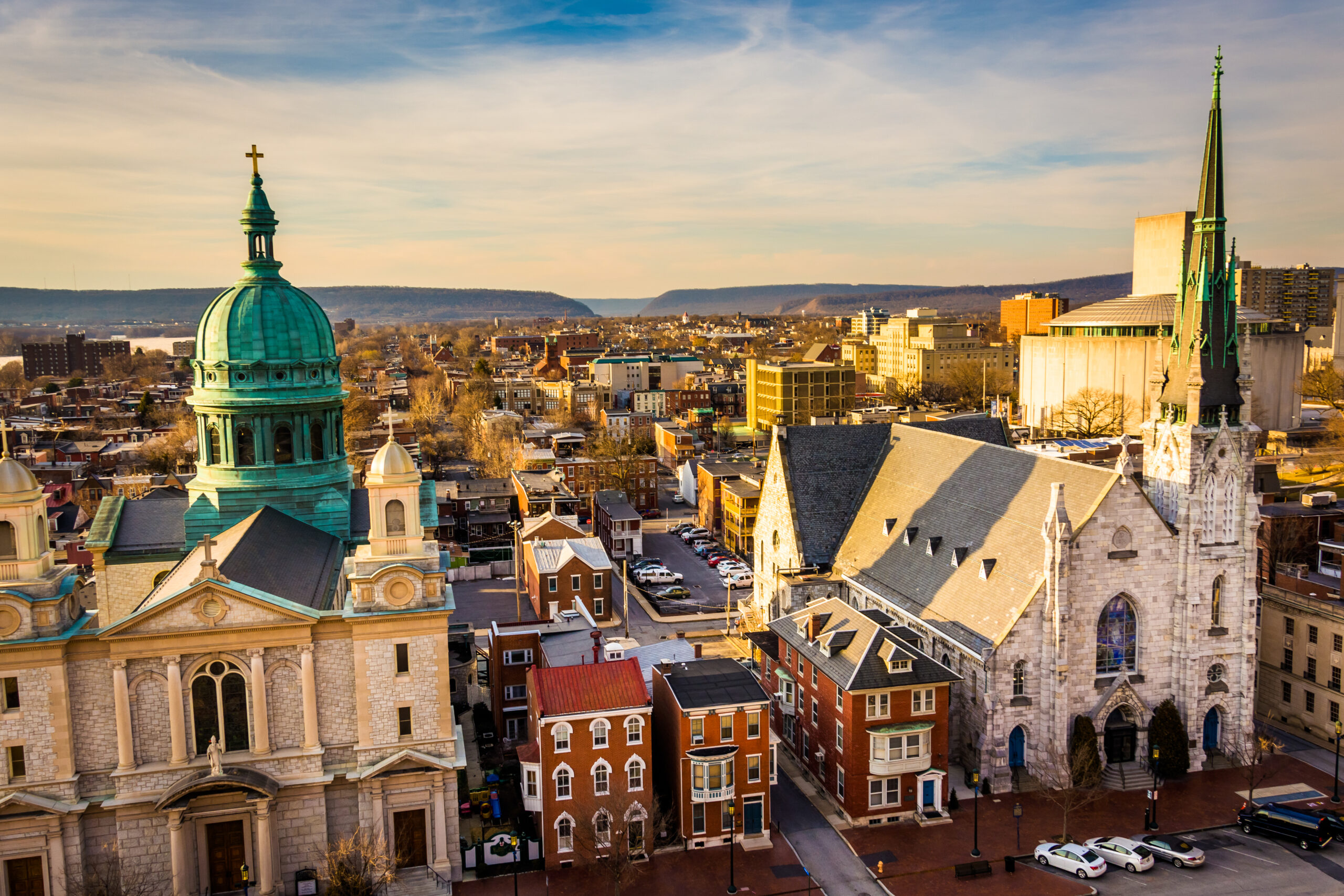 ---
Harrisburg may be a historic city, but it has a modern outlook. Traditional architecture joins forces with cutting-edge contemporary attractions to create a fantastic, exciting location to call home. That's why Harrisburg landed at #35 on the Best Places to Live list by the U.S. News & World Report.
The city offers something for everyone, with its unique blend of natural beauty and urban excitement, as well as history and cutting-edge innovation. In Pennsylvania's state capital, you can experience an extraordinary mashup of cultures alongside historic landmarks, advanced technology, and retro events like agricultural shows.
Let's check out ten pros and cons of living in Harrisburg, PA!
MAF Widget
Pros of Living in Harrisburg
1. A beautiful view of the river
Harrisburg is a terrific place to live for many reasons, not the least of which is to take in the beautiful riverfront scenery.
Several parks and other public places in the city provide breathtaking views of the Susquehanna River, which flows through the center of town. After a long day, take a stroll to the river, and you're sure to feel a sense of calm and peace.
2. Lots of festivals to attend
Harrisburg may be best known as Pennsylvania's state capital, but it also hosts a number of events each year that bring people from all across the region.
For instance, over 200 Pennsylvania wines and dishes from area restaurants can be sampled at the Harrisburg Wine and Food Festival.
Harrisburg hosts the annual Harrisburg Irish Festival, a celebration of Irish culture with music, dance, and food, and the Keystone State Games, a weekend-long competition that draws competitors from all across Pennsylvania.
3. A low cost of living
If you're seeking a city with a reduced cost of living, go no further than Harrisburg, Pennsylvania.
With an index of 88.1, Harrisburg has a cheaper cost of living than many other parts of the country due to its lower-than-average prices for food and other necessities. Part of the reason for this is that Harrisburg has several low-priced, large-scale shopping options, such as supermarkets and department stores.
The city's median home price is also lower than the national average, at $229,637. This means that Harrisburg has a good quality of life at a far lower cost than the rest of the country.
4. A convenient location
Harrisburg is situated in the southeastern region of Pennsylvania, roughly 100 miles west of Philadelphia and 50 miles north of Baltimore.
As an added bonus, New York City, Pittsburgh, and Washington, DC, are all within a day's trip from Harrisburg. Harrisburg's proximity to these major urban centers makes it an attractive place for both businesses and people looking to settle down in the city.
5. Lots of activities to take part in
Harrisburg has plenty of museums, theaters, and other cultural venues to satiate your love for fun and excitement. Taking a tour of West Hanover Winery is a fun and relaxing way to spend an evening with friends or a special someone.
There is also the National Civil War Museum here, which features over 21,000 artifacts in its exhibitions. Visit other places like Midtown Cinema, Harrisburg Midtown Arts Center, Whitaker Center for Science & the Arts, PA State Capitol Tours, and John Harris-Simon Cameron Mansion Tours. 
MAF Widget
Cons of Living in Harrisburg
1. Winters are cold
Winters in Harrisburg can be quite chilly. The coldest months run from December through February, with temperatures averaging 29 degrees Fahrenheit in January. So pack your winter coats with you before moving to this city.
However, despite the chill, winter in Harrisburg is a wonderful time to take advantage of the city's many winter attractions, such as ice skating on City Island and a trip to the National Christmas Center.
2. A high crime rate
The crime rate of Harrisburg is above average, with burglaries and other forms of property theft being extremely widespread in the city.
The city's violent crime rate is 55.1, higher than the US average of 22.7. The property crime rate is 45.8, higher than the US average of 35.4.
The Harrisburg Police Department has launched several programs in recent years with the goal of decreasing crime rates in the city. There will be more police on the streets, with particular attention paid to problem areas.
3. There's always one construction or the other going on
Harrisburg is a city that seems to be perpetually under development. This Pennsylvania's capital is a dynamic and ever-changing metropolis, with new construction and infrastructure appearing on a regular basis.
Having to deal with traffic and other inconveniences brought on by this ongoing development can be annoying for locals and tourists alike.
4. Traffic is awful in this city
Harrisburg is notorious for its gridlock. The commute time in this city is 28 minutes, longer than the national average.
Major clogged highways in Harrisburg include I-81, I-83, and U.S. 15. During peak hours and weekends, this road network becomes extremely crowded.
Harrisburg's location is a major contributing factor to the city's traffic problems, as it isn't far from both Philadelphia and Pittsburgh. As a result, many people from these cities travel to Harrisburg each day to work.
5. There's the risk of flooding
Due to its location along the Susquehanna River, Harrisburg constantly faces a risk of flooding. The city has, in fact, been hit by a number of floods in recent years, the most recent one being in 2021.
When it rains heavily, or the snow melts quickly, the Susquehanna River's water level can rise rapidly. The city's location in a low-lying environment also increases its susceptibility to flooding.
The city has installed flood defenses, such as levees and pumps, to prevent further devastation. However, locals should still be on guard for the possibility of floods and mindful of the risks.
In Conclusion
If you're looking for a city with a cheap cost of living, Harrisburg is a fan tastic option. The city is a dynamic, ever-changing metropolis where new buildings and thoroughfares appear almost every year.
However, people planning to move to this city should be mindful of the dangers posed by both floods and criminal activity. Harrisburg's traffic problems are likewise severe.
On the other hand, there are numerous reasons to love this city, including its thriving culture and prime location.
Learn More About Living in Harrisburg, PA