10 Things to Know Before Moving to Greenwich, CT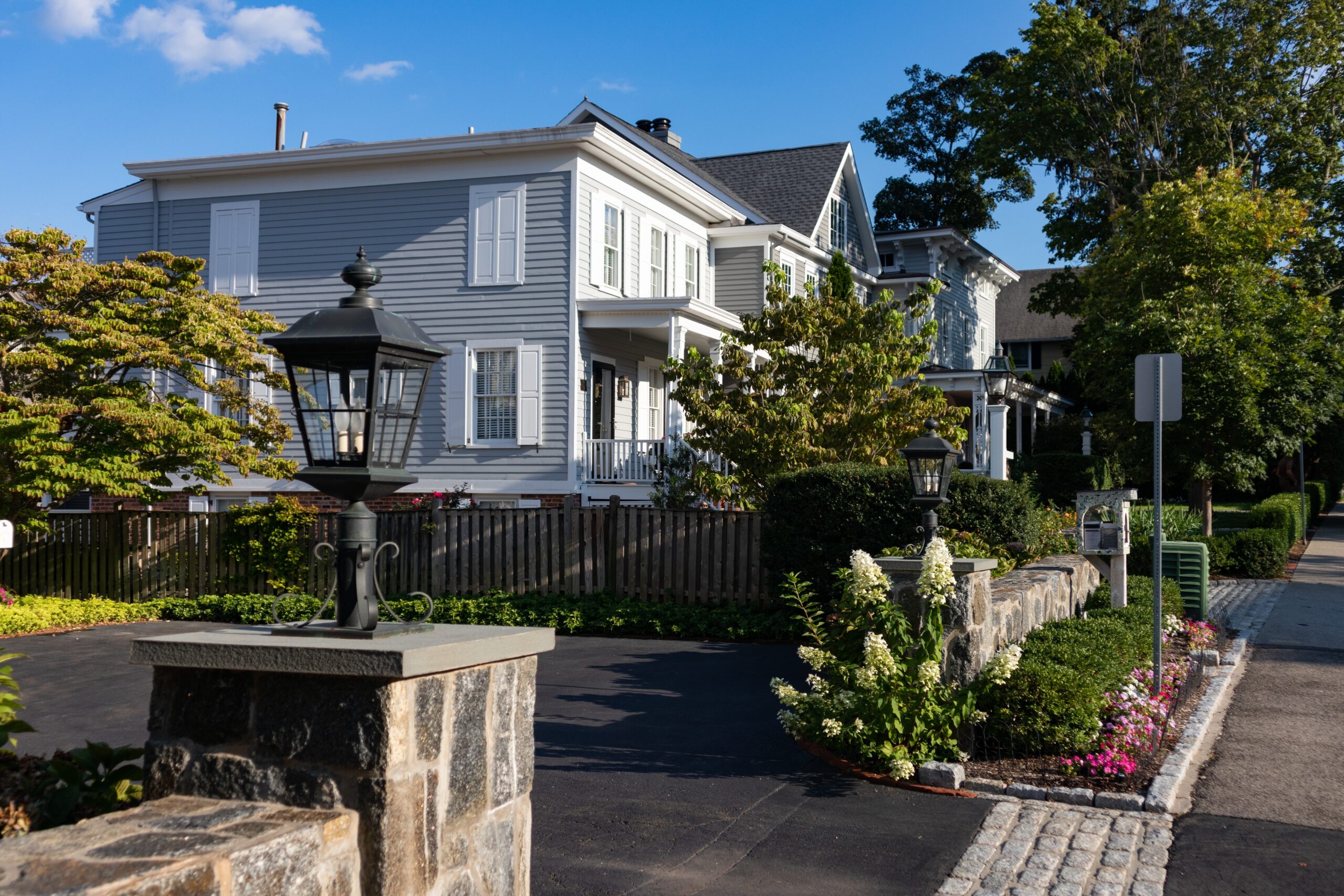 ---
Greenwich, Connecticut, is considered a top destination for new residents in the state. This city is one of the best areas to live in Fairfield County and the whole of the Northeast, with numerous attractive benefits such as its prime location, great restaurants, and abundance of activities, among others. This makes it worth considering if you're thinking of leaving the city for the suburbs. Let's talk about ten things to know before moving to Greenwich, CT!
1. Greenwich is close to New York
The distance between Greenwich and New York City is far less than you might imagine, even though Greenwich is in a different state. As little as 40 minutes is all it takes for some express trains to go between Greenwich and Grand Central Station in the middle of Manhattan. Commuting from some areas of the city itself could take twice as long.
It is hardly surprising that Greenwich has such a significant commuting population, given the abundance of convenient train and car choices available there. The city is home to not one, but four different railroad terminals (Greenwich, Cos Cob, Riverside, and Old Greenwich).
In addition, two major highways run through town, Interstate 95 and the Merritt Parkway (Route 15), providing some access points to the city. It's a little over 30 miles to the heart of Manhattan.
2. The city has large parks and two islands
The town of Greenwich is home to numerous parks and recreational centers. Greenwich Point Park, or Tod's Point as the locals call it, is an obvious place to begin.
Greenwich Point, a town-owned beach and recreation facility that spans 147.3 acres, is a sight to behold. Many appreciate the area's beaches, jogging routes, marina, and picnic places.
In addition to the Greenwich Land Trust's preserves, the Babcock Preserve, and the Greenwich Audubon Society, the town is home to several noteworthy public places. Island Beach, located on a 3.9-acre island owned by the town (one of two islands owned by the town!), can be reached by ferry and makes for a wonderful day of excursion. The Long Island Sound is home to two islands, Great Captain Island and Little Captain Island.
3. You can shop to your heart's content
Those who fear missing out on urban amenities due to suburban living should rest assured that Greenwich is far from being one of those places. Greenwich Avenue, often known as "the Avenue" by locals, is the primary commercial district in the neighborhood and features a wide variety of stores and restaurants.
Stores including Lululemon, J. Crew, Restoration Hardware, Saks Fifth Avenue, Hermes, Zara, Vineyard Vines, Intermix, Tiffany & Co., Theory, Orvis, Tumi, and Baccarat are popular among Greenwich residents (to name a few). Moreover, if you still feel like you need more, the malls of Westchester and Stamford are not far away.
4. Low property taxes
Compared to other towns in Fairfield County, Greenwich's property tax rates are among the lowest. Furthermore, you will be astonished by the cheap property taxes in Greenwich when compared to those in Westchester County, which is located nearby.
For instance, a home worth $1 million in Greenwich has far cheaper property taxes than the same home worth $1 million in Scarsdale, New York. If you own a $1 million home in Greenwich, you'll pay between $7,500 and $9,500 in real estate tax each year, whereas a $1 million home in Scarsdale will cost you between $23,500 and $30,000. That's a huge gap!
5. There are many amazing schooling options to choose from
Greenwich's excellent public education system is a major selling point for the town. When it comes to education, Greenwich is unrivaled, with one of the strongest school systems in Connecticut, according to annual rankings.
The city is home to eleven elementary schools, three junior highs, and one senior high. There are a few highly regarded magnet schools among them.
Some of the best private schools in Connecticut can be found in Greenwich, such as Greenwich Academy, Brunswick School, Whitby, and Greenwich Country Day School. The city is also close to Rye Country Day School, a top-tier private institution about 15 minutes away.
There are equally a large number of preschools in the city. The only Fairfield County preschool dedicated to teaching Chinese language and culture is located in Greenwich at Mencius Mandarin Preschool.
6. The city is family-friendly
One of the many things that residents of Greenwich appreciate is the town's welcoming atmosphere toward families. A family with children would never be bored in Greenwich. In Greenwich, there is no shortage of things to do with the kids.
You'll adore Dorothy Hamill Rink since it's the Town of Greenwich's indoor ice skating rink, and it's never too crowded for a good skate. The kids of the community have the opportunity to join springtime softball and baseball leagues. There are equally fun summer camps for the kids to attend.
This city has all your family needs to have a beautiful experience.
7. You have access to many libraries
Residents of Greenwich are very fortunate to have not one but four excellent libraries within easy reach. There are a number of excellent libraries in Old Greenwich, including the Byram Shubert Library, the Cos Cob Library, the Greenwich Library, and the Perrot Memorial Library. Greenwich's four libraries provide residents access to various materials, including books, movies, music, and artwork. The libraries in Greenwich are on par with those in New York City.
The public library system also provides access to a wealth of informative and engaging materials. Libraries host a wide range of activities for children, from Baby Lapsit and Spanish Read-Alouds to Lego Playtime and more. Children can be kept busy for a while by going to library programs.
8. There are lots of events to keep the entire family busy
Greenwich is home to various activities perfect for filling your days and weekends. Numerous local and charity events take place in Greenwich. The Greenwich Town Party is the most well-attended event in the town. This is an annual event that draws thousands of locals every summer. The event is so anticipated that tickets finish in a matter of moments. The town celebration lasts the entire day, with live music, games for the kids, and food from mobile vendors.
The Greenwich Reindeer Festival is a great place to take the kids every winter to see live reindeer up close. Santa photographs, reindeer visits, and a holiday market are just some of the highlights of this annual event, which is traditionally hosted by Sam Bridge Nursery & Greenhouses.
Attend the Greenwich Wine and Food Festival this summer if you're a foodie. Enjoy the day listening to live music while trying out dishes from local eateries and meeting celebrity chefs.
9. The city has some fine restaurants
The restaurants in this city are not only some of the best in the country but also among the most diverse. You can find all types of cuisine, including exquisite five-star dining, in the city's restaurants. If you're in the mood for some steak, check out Blackstones Steakhouse. You can find some of the finest Italian food at Terra Ristorante Italiano. Mediterraneo Restaurant has some of the best upscale dining. There are other restaurants like Meli-Melo Creperie, The Ginger Man (burgers), Asiana Cafe, and lots more.
10. Cost of living is way above the national average
Given all of the amazing attractions in this city, it's not surprising that living in it comes with a high price tag. The city's cost of living index is 246.2, which is way above the national average. Nothing comes cheap in Greenwich, so you have to be ready for that. In fact, Livingcost.org ranks it as being among the top 0.5% of the most expensive cities in the world.
The astronomical cost of living is due in large part to housing costs. The city's median home price is $1,841,222, and frankly speaking, that's an arm and a leg.
In Conclusion
Greenwich offers you the chance to enjoy city amenities without losing out on the suburban feel. It's in a convenient location, family-friendly, and there are enough recreational opportunities. On the other hand, the high cost of living is something to really consider before moving to this city.
Learn More About Living in Greenwich, CT