Pros and Cons of Living in Fayetteville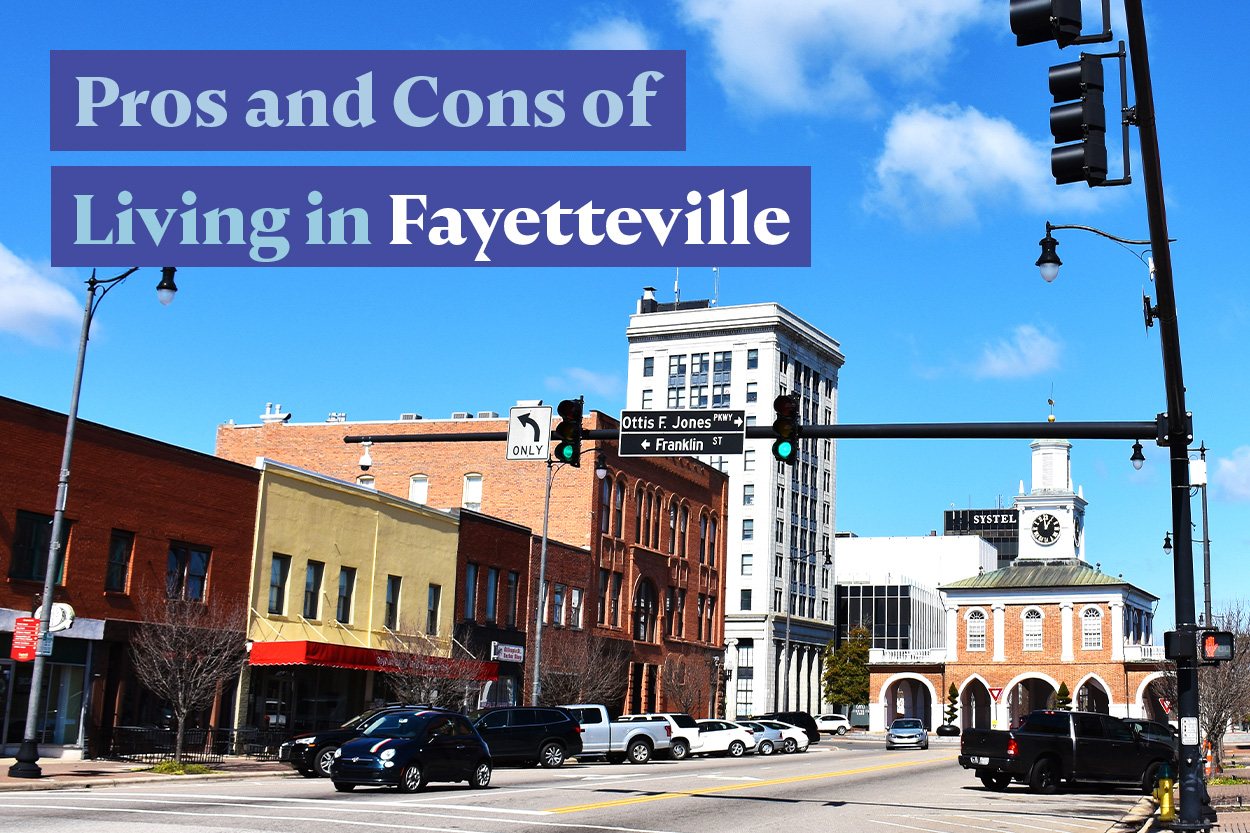 ---
Hey there boys and girls.
We're back and today we're talking about a city that's near and dear to my heart. Fayetteville North Carolina.
This is one of those cities that fly underneath the radar. Well, that is unless you're a J.Cole fan.
But today, I plan on giving this lovable city a lot more exposure by going over the pros and cons of living there.
So if you're ready to hear my factual opinions, then strap in and get ready for the ride.
Con #1, Heat.
The summer months in Fayetteville take some getting used to. Because the heat can oftentimes be unbearable.
Sure, the heat here isn't as hot as it is in other parts of the US, but Fayetteville has something that makes its heat feel 10 times worst.
Humidity.
For those of you who've never experienced that down south humidity, consider yourself lucky. Because it's something that scars you for life.
Future Fayettevillians beware.
Con #2, Traffic.
Unlike some other cities, there's no interstate in Fayetteville to help with the constant flow of vehicles driving anxiously to get to work.
So the traffic here can get pretty bad.
But don't worry, being in traffic gives you the perfect opportunity to ponder why it's so hot in Fayetteville.
Really, I want answers.
Con #3, Job Growth.
If you're looking for a place that has tons of career opportunities, then you should probably look elsewhere.
Because Fayetteville is not it.
The job market here only grows at a rate of about 1% annually making it an unwise choice for anyone in search of opportunity.
However, if you happen to be in the military, then that changes a little. More on that in a bit.
Con #4, Military Noise.
This is one of those often overlooked facts about Fayetteville that surprises new residents.
If you didn't know, Fayetteville is a military town. It's the home of Fort Bragg which is one of the biggest military bases in the US.
And with military bases comes a lot of noise.
At random points in the day, you'll likely hear jets flying overhead, explosives, and even artillery fire from a distance.
This makes the sweet city not ideal for those looking for a little bit of peace and quiet.
Con #5, Crime.
And now for the biggest con of all.
Fayetteville, like any city, has its good neighborhoods and bad neighborhoods. But in Fayetteville, there is A LOT of crime.
Depending on which neighborhood you live in, your day to day could resemble an episode of "The Wire".
Seriously, at the time of this recording, homicide is up 30% since last year.
So unless you plan on walking around with a bulletproof vest, I'd stay away from some of the rougher neighborhoods in Fayetteville.
Ok, now that we got all of the bad stuff out of the way, let's see if there are any redeemable pros about Fayetteville.
Ones that make you forget about the need to duck bullets.
Pro #1, Location.
One thing enjoyed by Fayetteville residents is how it's conveniently located to other attractions.
This city is just a few hours away from beaches such as myrtle beach and the Outerbanks.
But if you're looking for a different type of experience, it's also just a few hours' drive away from the blue ridge mountains.
Making it an ideal location for those looking for an adventure.
Pro #2, Patriotism.
If you're one of those people who has the national anthem on your Spotify playlist, then you'll love this next point.
Fayetteville is home to some of the most patriotic Americans.
Fort Bragg most likely is the main reason this patriotic culture in Fayetteville exists.
It's commonplace to see a large number of American flags all over this city, so if you desire to be around people who love this country, there's no better place.
Pro #3, Beer.
IPA lovers rejoice.
Because one of the things that are changing about Fayetteville is its growing beer scene.
Fayetteville is home to the Bright light brewing company, the Mash house brewing company, and the Gaston brewing company, making it perfect for beer enthusiasts.
And having a cold beer in hand pairs perfectly with this next pro to living in Fayetteville.
Pro #4, Golf Courses.
This may be surprising to hear, but one of the main selling points behind moving to Fayetteville is its gorgeous golf courses.
This city has 19 miles of fairways and 4 courses that were created by famous course designers.
So if you fancy yourself to be the next Tiger Woods, you should definitely check out these courses.
Not to mention golf clubs make the perfect weapon to fend off the muggers in the area.
Ok people, we're in the final stretch.
You're about to learn the best pro for moving to Fayetteville North Carolina.
But first, I wanted to share some good news with you.
Here at Home and Money, we make the whole process of getting a home easier (even if you're a first-time home buyer).
We have a whole team that will connect you to the perfect agent so you can finally get that dream home. Plus, we'll equip you with your very own personal concierge if you're a first time home buyer–Which, if you've ever purchased a home, you know is a HUGE help considering how complicated the process can be
Best of all, this service is absolutely free!
MAF Widget
Pro, #5 Diversity.
One of the best things about Fayetteville is the huge amount of diversity that you'll find in the city.
The military base brings in people from many different backgrounds to the area, effectively making the city a more vibrant place.
One of the main benefits to this is the international cuisine that people in the city love to rave about.
You'll be able to enjoy foods from literally any culture imaginable.
And one of the best times to enjoy the diversity in this city is in September. Because that's when Fayetteville holds its annual folk-fest, which is an event that celebrates the diversity of the city.
So if you've got your ancestry results ready and want to join in on the fun, you'll definitely have a good time in Fayetteville at this time of year.
And there we have it.
The pros and cons of moving the Fayetteville North Carolina.
We'll have another city done for you shortly so you might want to stick around for it.
Until next time!