15 Things to Know Before Moving to Roanoke, VA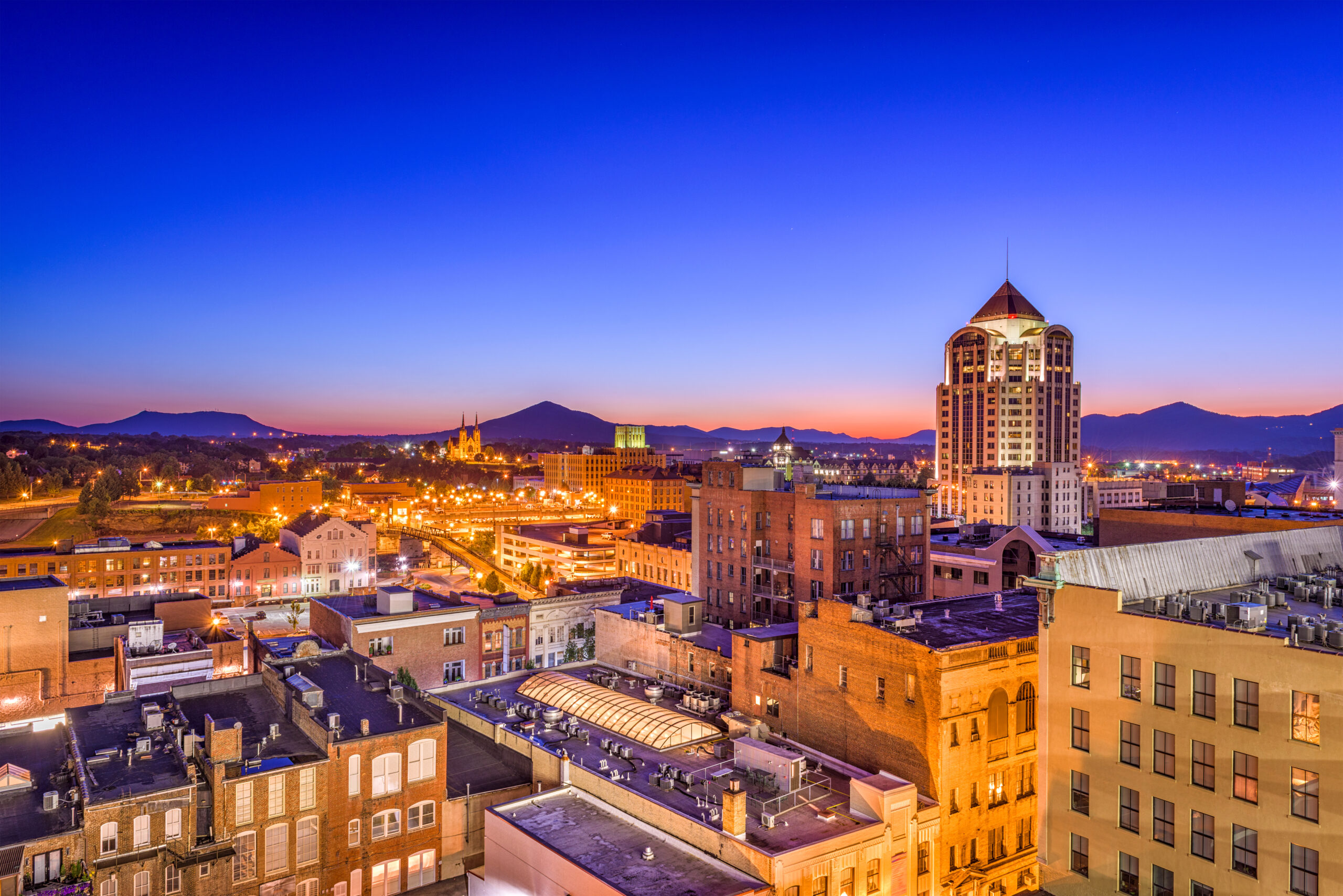 ---
More than 100,000 people call Roanoke home. It is nestled in the foothills of the Blue Ridge Mountains in southwestern Virginia. The Roanoke Star, a neon landmark, can be seen from the top of Mill Mountain and is a well-known feature of the city.
The downtown district of Roanoke is also home to many popular eateries as well as pubs serving local beers. Let's talk about 15 things to know before moving to Roanoke, VA.
1. You'll experience all four seasons
You won't have to worry about missing out on the summer heat or the winter chill because both are present in Roanoke. Warm to scorching temperatures and high humidity characterize the summer season, but there are options for finding relief from the heat. You can visit one of the many lakes, ponds, or pools in the area, such as Smith Mountain Lake.
MAF Widget
Roanoke is a popular tourist destination because the city looks stunning in the fall when the leaves change color. Although snow and ice are less common in the city than they are in the north and west, they do occur. The average annual snowfall is roughly 5.5 inches, though some winters see considerably more.
Roanoke's gorgeous flowers and trees blossom in the spring, but allergy sufferers beware! Roanoke is covered in pollen in the spring, so if you're allergic, be prepared.
2. The city is in a convenient location
Roanoke's location makes it easy to travel to nearby towns and states. Living in Roanoke puts you within an 8-hour drive of two-thirds of the United States population. It's only a five-hour drive from Atlanta, Georgia; seven-and-a-half hours from New York City; four-and-a-half hours from Washington, DC; three-and-a-half hours from Charlotte, North Carolina; and six hours from Pittsburgh, Pennsylvania.
There are also several colleges and universities close to Roanoke, including Radford University, Virginia Polytechnic Institute & State University, and many others.
3. There's a lot of good food
Whether at the grocery store or a restaurant, Roanoke offers a wide variety of nutritious food choices. The Fresh Market, a supermarket in the city, takes pride in its healthy and fresh products and its affordable family meals (ranging from $20 to $25).
Almost every town and city in the valley even has its own farmer's market, which is a huge plus. The Village Grill, The River and Rail, Local Roots, and many others are among the many excellent dining options in the area. Roanoke also provides numerous ethnic and international restaurants for those who are curious about and open to trying new cuisines and culinary traditions.
4. The brewery scene is just as fantastic
Roanoke's beer culture is thriving, and the city is also home to some fantastic wineries. There are many excellent breweries to choose from in the area, including the award-winning Big Lick Brewing Company, the popular Olde Salem brewery, and the Twin Creeks and Parkway Brewing companies. Nearly 20 breweries are open for business in the city. There is no shortage of great places to relax with some good beer, and many of them even include live music.
5. An affordable cost of living
With a cost of living index of 83.5, living expenses in this city are 11% lower than the national average. You'd spend about $181.42 on phone bills and $176.64 on electricity bills.
Housing is also affordable, with a median home price of $242,961. If you're hoping to live in a city where your dollar goes a lot further, Roanoke is just perfect.
6. A less-than-average income
Roanoke isn't exactly known for its abundance of white-collar occupations, and yours might not be the highest-paying option. But there is a tremendous expansion in sectors like manufacturing and healthcare. Depending on one's line of job, one's Roanoke household's income may be lower than the U.S. average, with an annual household income of $25,057 in the city.
7. There are a ton of things to do outdoors
Roanoke is a fantastic area to enjoy the outdoors because of its stunning scenery, pleasant climate, and pure air and water. This is a great spot for outdoor enthusiasts.
Use the greenway's flat, interconnected routes to go for a stroll, a jog, or a hike with your dog. Some of the most popular outdoor spots include Carvins Cove, Roanoke River Blueway, Smith Mountain Lake, Explore Park, Appalachian Trail, and the Blue Ridge Parkway
8. The city has a rich history
Roanoke has a pretty interesting history that residents can learn about. Visiting the Virginia Transportation Museum in Roanoke is a great way to learn about the city's extensive railroad past.
The Norfolk & Western J-611, which could formerly pull a train at speeds of 110 miles per hour, is a must-see. Other places to learn more about the city's past are the Booker T. Washington National Monument and The Taubman Museum of Art.
9. If you love live music, you'll love Roanoke
Roanoke is a great city to live in if you enjoy attending concerts and listening to live bands perform. Downtown Roanoke is home to Elmwood Park, an open-air theater. Dr. Pepper Park, located by the river, is only around the corner. Live country music can be heard every Thursday night at the Daleville Town Center in Botetourt County. Roanoke is a vibrant city with a wide range of events and a plethora of places to enjoy live music.
10. The bugs might get on your nerves
MAF Widget
Stink bugs can be seen all the time in Roanoke. Make sure you don't squash them; if you do, the stink bugs release a foul odor that attracts more stink bugs to the region. They are harmless and won't hurt you if you merely pick them up and toss them outside. Gnats, mosquitos, and ticks are other pests to look out for. You can avoid them by carrying bug spray and installing a screened-in porch in your backyard.
11. The world's largest artificial star is right here
Named "Star City of the South," Roanoke is home to a 100-foot-tall concrete and steel star illuminated by neon lights that can be seen from over a mile away. It's a must-see for anyone visiting Roanoke, and it's been a significant draw for visitors since it was built in 1949 for the holiday season. There is a local zoo close by, and you can see breathtaking views of the city right from beneath the star.
12. Traffic could be a problem sometimes
Average work trips in Roanoke take around 20 minutes. But there will be moments when traffic is awful. I-81, the main North-South highway, is where this often happens. Tractor trailers are common on this interstate, so be careful. Route 460, which travels between Roanoke and Lynchburg, is another road that frequently experiences heavy traffic. It's a quick route, but traffic can build up quickly if there's an accident or heavy traffic.
13. The city has a small-town feel
The city of Roanoke has the charm of a little town. There are a variety of events suitable for families, there are many farmer's markets and even open-air concerts. Once you've been around for a while, you can't even go to the store without being recognized.
14. Lots of higher educational institutions
If you have kids who are seeking admission into higher institutions, there are many options for them in Roanoke. Some of them include Roanoke College, Hollins University, Old Dominion University, Virginia Western Community College, Radford University, and lots more. You can rest assured that your kids would get the best education in this city.
15. There are fun places to go
There are endless places to have fun in Roanoke. Visit places like the Virginia Museum of Transportation, the Taubman Museum of Art, Mill Mountain Zoo, Green Ridge Recreation Center, and Splash Valley Water Park.
And if you're looking for a city that doesn't skimp on the fun after dark, you'll love Roanoke. After eating at one of the numerous restaurants in the neighborhood, you can go to Mill Mountain Theatre to see a fantastic musical or stop by a local brewery to try some delectable delicacies and incredible custom-made beers you won't find anywhere else.
In Conclusion
The convenient location, rich history, and affordable cost of living are some of the great things Roanoke has to offer. However, when deciding to move, you should also consider the negative aspects such as the traffic, the presence of bugs, and a low annual income.