8 Things to Know Before Moving to Evergreen, CO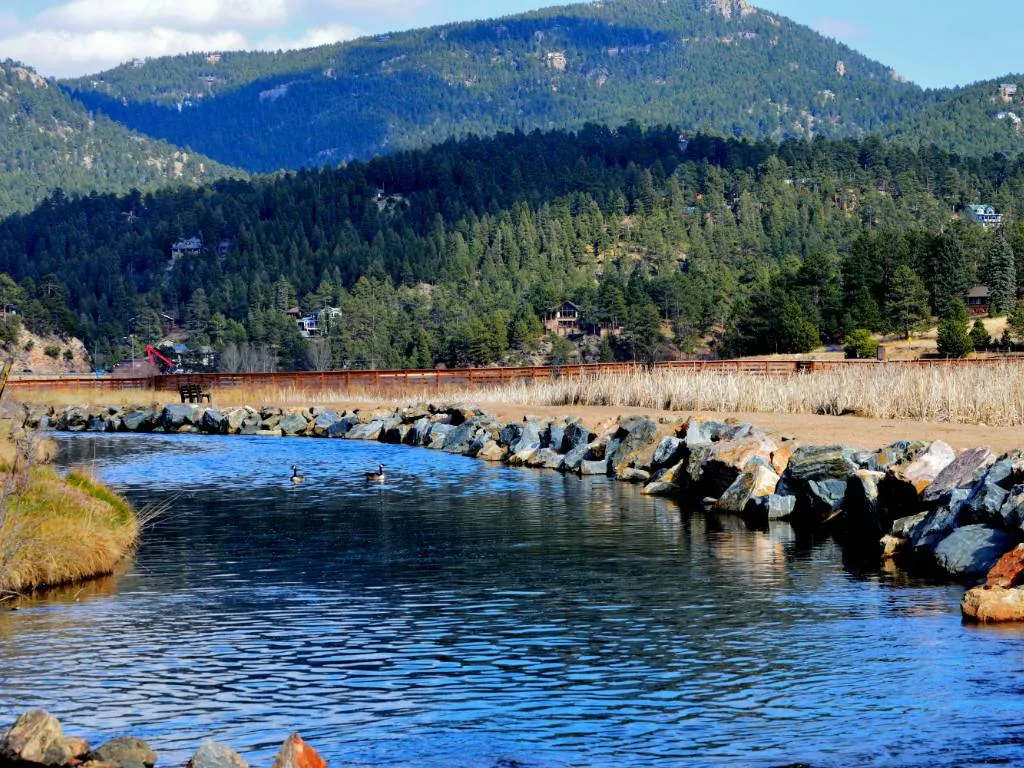 ---
Evergreen, Colorado is a lovely city only 30 minutes away from Denver. Outdoor enthusiasts will find 29 parks covering a whopping 54,000 acres in and around the city. Additionally, it's a terrific spot to raise a family because of the excellent local educational system.
Despite its focus on senior citizens, Evergreen is a wonderful place for families with children of all ages to live and play together. The best of Denver's dining, shopping, and cultural attractions are within a half-hour drive from Evergreen.
MAF Widget
1. It snows a lot in the city
It's important to consider one's elevation in the winter. Most Evergreen residences can be found between 7,000 and 9,000 feet in altitude. Generally speaking, there will be more snow the higher the elevation. Several snowstorms, totaling anywhere from a light coating to around 9 inches, are possible between November and February. Three or four significant snowstorms, each producing roughly 12 to 18 inches of snow, are possible from March through April (Spring).
There are the standard heavy snow days, during which snowfall is heavy across the board. In any case, you shouldn't worry. Though snowfall is very common, it is unlikely to cause any disruption to your day because it usually doesn't stay on the ground or the roadways for long. In the instances when the snowfall is heavier, which occurs around 10% of the time, the road staff do an excellent job of clearing the roads.
2. The city has low property taxes
Evergreen has exceptionally low property tax rates that help to offset the state tax and make real estate purchases more feasible. In accordance with local law, Jefferson County conducts property assessments every other year.
The assessed value of a home is 7.96% of its market value while the assessed value of a commercial building is 29% of its market value. An annual property tax bill of $5,600 on a $1 million home is an example.
3. There's plenty of wildlife in the city
Large groups of deer and elk frequently wander past the residential areas of Evergreen. You get to share this magnificent location with a wide variety of wildlife, including deer, elk, buffalo (in enclosed areas), turkeys, badgers, trout, raptors, bears, mountain lions, and even the occasional moose.
Deer and elk both give birth to their young in the spring, and if you're lucky, you can watch it happen right in your own backyard. Bears and mountain lions are common in some areas, but not others. Remember that these are all wild animals that need their own territory.
4. There are not many jobs in the city
Evergreen is a sleepy mountain community. It's hardly the kind of thriving metropolis that encourages skyscrapers and draws major enterprises.
However, Denver is "down the hill" and is home to various kinds of opportunities. Many Evergreen residents either travel to Denver for employment or are retired.
5. Enjoy the outdoors at Lake Evergreen
Evergreen is the place to be if you want to escape the hustle and bustle of city life. There are 29 parks here, covering a total area of 54,000 acres, making this region one of the most picturesque in the state. You may go skiing, mountain biking, and hiking, all of which are popular in Colorado.
Lake Evergreen is 55 acres in size, and it is surrounded by a popular walk that is 1.3 miles in length. The trail includes a boardwalk across a marsh, which is an excellent vantage point for spotting wildlife. The area around the dam that formed the lake in 1928 is now home to a sculpture garden.
6. Evergreen is close to Denver
Evergreen is a fantastic middle ground for people who like going to big cities but don't want to actually live there. Twenty to thirty minutes is all it takes to reach the center of Denver. Spend the day in Denver and explore the city's many restaurants, shops, and attractions before heading back home.
Compared to other Denver suburbs, getting to Colorado's world-famous ski resorts from Evergreen is a breeze. Locals can enjoy some of their favorite large mountain destinations within an hour, including Loveland, Keystone, and Copper Mountain. Thanks to its location at the foot of the mountains, Evergreen is a short drive from Vail, Beaver Creek, and Aspen on I-70 West.
MAF Widget
7. The city's homes are lovely
The hills of Evergreen are recognized for their lovely neighborhoods that dot the landscape. Large lots with stunning vistas and luxurious homes in the trendy "mountain modern" design can be found here. If you're looking for the ideal combination of quality land and a tranquil view, a home tucked along a babbling brook is the way to go.
The town's diverse housing stock includes several distinct styles, but houses made of stone and wood are predominant. There are several upscale neighborhoods, so those who can afford it should have no trouble finding a fantastic house or apartment. Large, floor-to-ceiling windows on the front of many houses allow residents to wake up to the beauty of their surroundings every day.
8. A higher-than-average cost of living
Evergreen's cost of living index is 158.8, which means that it is 58.8% higher than the average of the United States. This mainly comes from housing expenses which are 63% higher than the national average. The average Evergreen home value is $883,615. The average one-bedroom apartment cost is approximately $1,860 per month.
On the other hand, the utility prices are 13% lower than the national average. And, transportation expenses like bus fares and gas prices are almost the same as the national average.
In Conclusion
Living in Evergreen offers unlimited access to outdoor activities, proximity to Denver, and lovely homes. However, there's the high cost of living and the unavailability of jobs to consider.
Learn More About Living in Evergreen, CO