10 Pros and Cons of living in Eureka, CA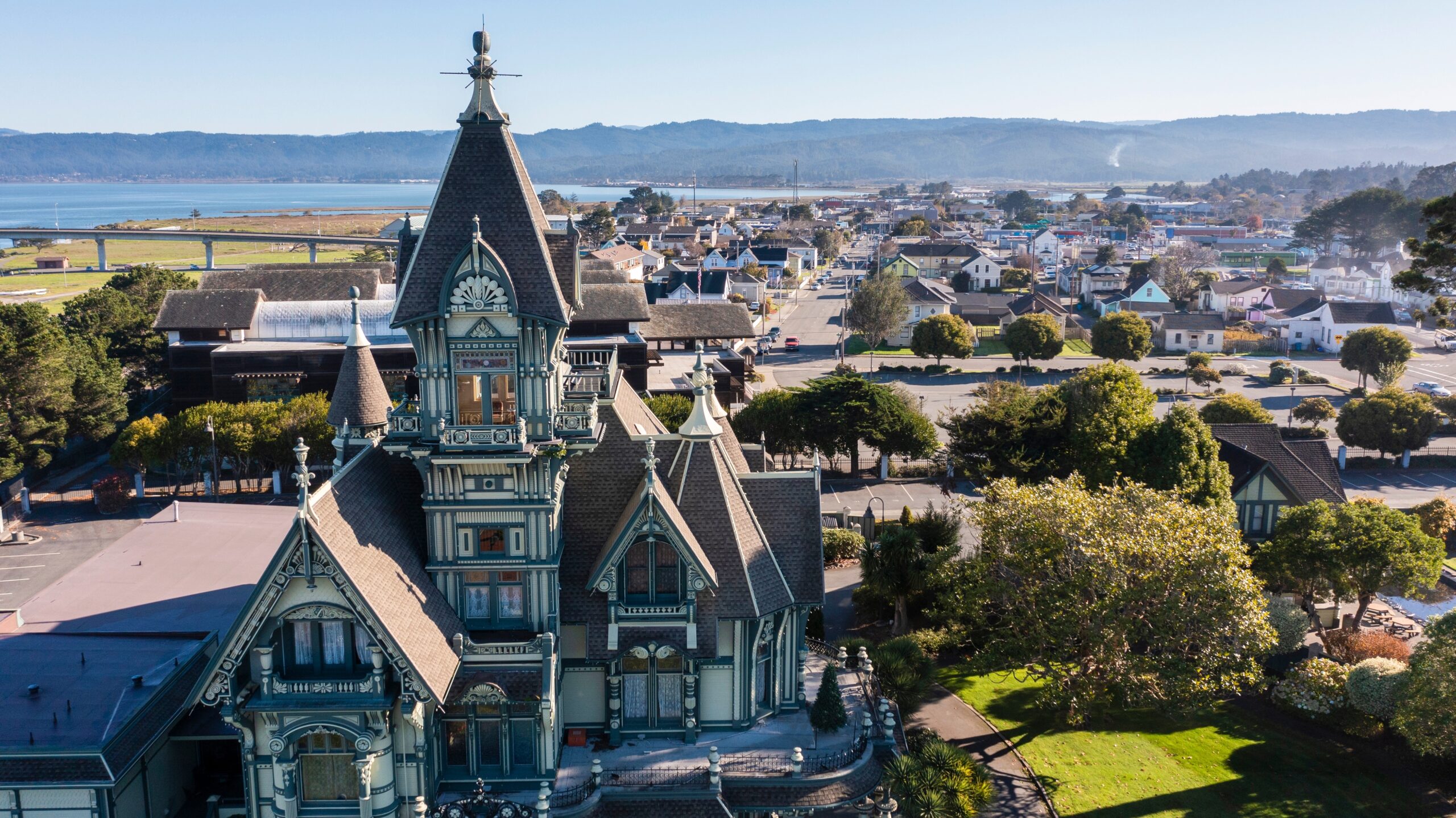 ---
If you're in search of a picture-perfect tiny town, look no further than Eureka, California. Located on the seaside, this picturesque neighborhood is characterized by its beautiful Victorian-style architecture.
Eureka has a lot going for it, including easy access to the outdoors, a low cost of living, hospitable locals, and proximity to both urban centers and natural areas. However, living in Eureka has its drawbacks, such as a lack of entertainment options, a high crime rate, and a dearth of nightlife.
Let's take a closer look at 10 pros and cons of life in Eureka to decide if relocating there is a good idea.
Pros of Living in Eureka
1. The people are friendly
Eureka is known for its rich history and stunning natural beauty, but its citizens are what really set it apart. The people are known for their welcoming and accepting nature, and since there are so many things to do and see in the city, locals are always happy to show visitors their favorites.
The residents also use every opportunity they can throughout the year to commemorate their various customs, which they hold in the highest regard.
2. The city is close to nature
Thanks to its coastal setting, Eureka is a haven for outdoor enthusiasts. With its proximity to the beach, forests, and mountains, the city is home to a wide variety of plant and animal life.
Outdoor activities like fishing, birdwatching, swimming on the beach, trekking in the mountains, and riding through the park are all made more pleasant by the pleasant weather and the lack of pollution.
Visitors and locals alike take advantage of the pleasant weather in Eureka all year by exploring the city on foot, bike, or horse.
Redwood Highway, Sequoia Park, Lost Coast Trail, Doe Flat Trail, Hikshari Trail, Young's Valley Trail, and Eureka Municipal Golf Course are just some of the outdoor spots in the city.
3. A reasonable cost of living
Eureka, depending on where you're relocating from, offers a relatively affordable cost of living when compared to other California cities. The city's cost of living index is 103.2, which is only a little higher than the national average.
This is due to the city's proximity to large agricultural areas and its relatively inexpensive housing. The city's median home price is $362,600, which is way lesser than California's median home price of $600,000.
Furthermore, due to fewer population and lesser demand, small towns typically have cheaper living costs than larger cities.
4. A lovely arts scene
When you visit Eureka and take in all the breathtaking scenery, it's easy to see why this sleepy town is home to a thriving creative community. Artists flock to Eureka because of the inexpensive cost of living, proximity to nature, and peace and quiet of the area.
Residents and tourists alike frequently visit the town's many museums, galleries, and theaters. Check out popular spots like Morris Graves Museum of Art, Clarke Historical Museum, HSU First Street Gallery, and Redwood Discovery Museum.
5. A diverse location
Despite having a relatively small population (around 27,000 people), Eureka is incredibly diverse in terms of race and religion, and also has a high concentration of people with degrees in STEM fields.
Because of the wide range of people that call this area home, it has a wide range of ethnic restaurants to choose from and a culture of innovation and progressiveness that has spread throughout the state and beyond. 
Cons of Living in Eureka
1. A high crime rate
In spite of its attractive natural setting, Eureka is frequently ranked as one of the most dangerous in all of California. The percentage of violent crimes committed in the city has been steadily increasing, and now makes up about half of all crimes in the city, with property crimes making up the other half.
A large portion of the town's theft and burglary crimes are committed by the homeless and drug addicts who gather in the shadows and alleys.
The violent crime rate is 38.4, while the property crime rate is 90.8. In Eureka, 1 in every 21 people becomes a victim of a violent or property crime every year.
2. There are too many tourists
People from all over the world come to Eureka every summer to enjoy the outdoors and engage in activities like hiking, biking trails, surfing, boating, and scuba diving.
Unfortunately, while this inflow of tourists helps sustain the local economy, this small town is susceptible to traffic congestion, long queues at shops, and having to wait for a long time at restaurants without a reservation.
Even the most basic errands can be a major hassle for locals.
3. There is no nightlife
Expect a subpar evening in Eureka because that's what you get in tiny towns. Clubs and bars are numerous, but they all shut down quite early, and there isn't much in the way of live music or other forms of entertainment.
Prospective locals from big cities where clubs and eateries stay open late could feel restricted in their quest to meet new people and have fun after dark.
4. The job market is not promising
Finding work in Eureka can be tough because it's a small town of only about 27,000 people and there aren't any major cities nearby. Healthcare and social assistance, retail, and the food and lodging industries are the most prominent in the region. San Francisco, five hours south, is where you want to be if you're seeking an office-based technical position.
However, with the rise of telecommuting, it is possible to maintain a career and a home in Eureka, traveling to Silicon Valley only when absolutely necessary.
5. It rains a lot
While the city does see its fair share of sunshine, it is also notorious for its heavy downpours. Eureka gets an average of 46 inches of rain each year.
The abundance of rain has fostered a strong agricultural sector in the city where farmers grow cabbage, carrots, and potatoes, so you're guaranteed to have fresh produce.
But persistent precipitation might dampen your spirits and hamper your ambitions, which could be quite frustrating.
To Sum it All Up
The friendly people, proximity to nature, an abundance of outdoor activities, and reasonable living expenses are some of the things that make Eureka a great place to call home.
However, it's also important to consider the drawbacks, such as the weak job market and the high rate of crime. And if you're one who loves to go have fun at night, you might not enjoy living in this city.