10 Pros and Cons of Living in Berkeley, CA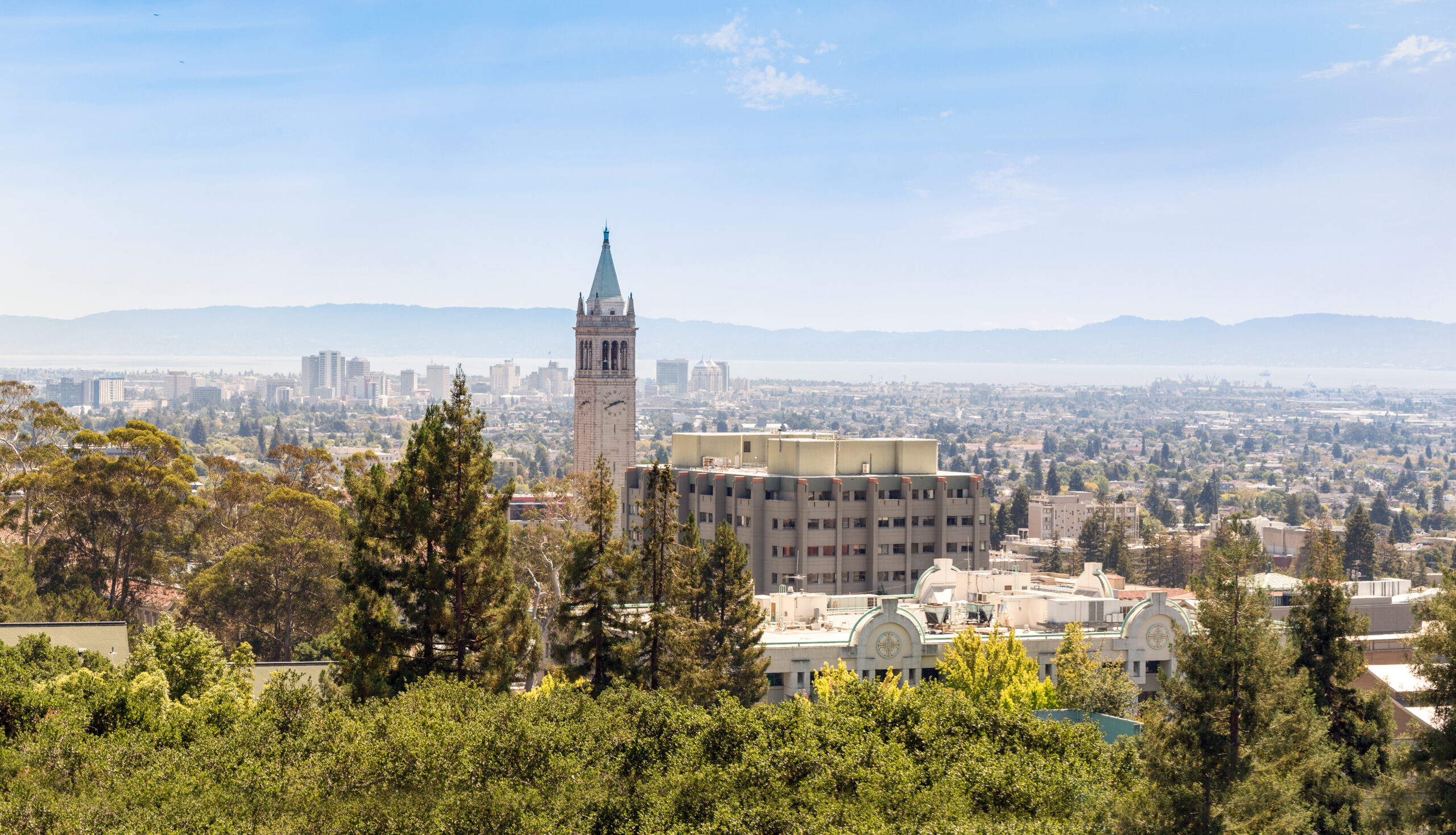 ---
Many people fantasize about making their home in California, and Berkeley consistently ranks high on the "best of" lists for the state and the country. Ideally located on the other side of the bay from San Francisco, this community offers people the best of both worlds: a small-town atmosphere and easy access to the amenities of a major city.
Berkeley has ideal weather, a lively entertainment scene, and an environmentally conscious populace. Since it is the location of the University of California Berkeley, the city has a lively and diverse social scene typical of a college town.
However, Berkeley is not all rosy, and you should be prepared for the not-so-great aspects of the city. Here are some pros and cons of living in Berkeley, CA!
Pros of Living in Berkeley CA
1. A flourishing job market
Berkeley has a robust economy, with an unemployment rate of 2.8%, lower than the national average of 3.5%.
The major sectors include education, professional, scientific, and technical services; healthcare and social assistance; retail trade; manufacturing; and hospitality and food services.
As expected, educational services account for more than 25% of Berkeley's workforce. The City of Berkeley, the Lawrence Berkeley National Laboratory, Alta Bates Summit Medical Center, and the University of California, Berkeley, are the largest employers in Berkeley.
2. A mild weather
Berkeley has a Subtropical climate, with warm, dry summers and chilly, wet winters. The lowest temperatures often occur in December and January, with highs in the high 50s and lows in the low 40s. The hottest months are August and September, with mid-70s highs and mid-50s lows on average.
Most of Berkeley's annual rainfall occurs between November and March, averaging 26 inches. There's hardly ever any snow in this city, so if you're hoping for a white Christmas in the winter, Berkeley isn't the place for you.
3. An excellent school system
Twenty schools make up the Berkeley Unified School District (BUSD), which is responsible for almost 10,000 pupils. Berkeley Arts Magnet at Whittier School, Jefferson Elementary School, Martin Luther King Middle School, and Berkeley High School are the best schools in the area.
With more than 40,000 annual students, UC Berkeley is the largest public research institution in the United States. The university was established in 1868, and its students have a long history of protesting government policies, most notably the Vietnam War. Even though university attitudes have become more conservative recently, free speech is still cherished. Previously known as Vista Community College, Berkeley City College is now conveniently located in the heart of downtown Berkeley and is home to almost 7,000 students.
4. The city has a vibrant cultural scene
The city's constant cultural activity is due in no small part to its large student population. Residents of Berkeley enjoy a wide variety of cultural and entertainment options, including parks, museums, theaters, orchestras, nightclubs, restaurants, and more.
Telegraph Avenue, People's Park, and the Berkeley Marina are just a few of the many gathering spots in the region. Residents of various ages participate in and enjoy the city's many yearly cultural events, including the Jewish Music Festival, the Berkeley Arts Festival, and the Solano Avenue Stroll.
5. You'll never run out of things to do
When it comes to culture, environment, cuisine, and beauty, Berkeley has it all. There are so many unique and fascinating things to do and see in this city, you couldn't possibly exhaust them.
The Berkeley Marina encompasses 52 acres of water, the marina itself, and an additional 1,000 berths in the surrounding area. From lodging to transportation, recreational opportunities to fishing piers, this place has it all.
If you're looking for a gorgeous site to visit in the United States, look no further than the Berkeley Rose Garden, one of many public spaces maintained by the city.
Lawrence Hall of Science is a family-friendly learning center located conveniently close to the university's world-famous Botanical Garden and featuring a wide variety of engaging exhibits, programs, and events.
The Fairy Post Office, Sather Tower, The Shorebird Park Nature Center, César Chávez Park, Aquatic Park, DreamLand for Kids, and many other places can be explored in this city.
6. A great place for young people
No one can deny that Berkeley is a fantastic city for young people. It's no surprise that so many young people keep trooping to this California city, given its exciting culture, diversified population, and a plethora of options.
Berkeley is a great city to live in if you're searching for a location to learn, work, and play. Numerous prestigious educational institutions can be found in Berkeley, and the city's thriving economy offers numerous opportunities for employment and internships. There are equally many opportunities for leisure and entertainment in this city.
Cons of Living in Berkeley CA
1. A high cost of living
The cost of living is quite high in Berkeley, despite the city's appeal. With a cost of living index of 238, the city has a cost of living which is double the U.S. average.
For a family of four (two adults and two children), you'll need an annual income of $121,922 to afford Berkeley, as determined by the Family Budget Calculator. Preparing yourself financially is essential if you're thinking about making Berkeley your new home.
2. The housing industry is expensive and competitive
The housing market in Berkeley is among the most competitive in the United States. The competition is high because of the area's desirability. Californian home pricing may cause you to gasp if you've never seen anything like them before. The city's median home price is $1,617,645.
Rental housing in Berkeley is in high demand due to the city's large student population, with 54% of the people renting houses. The average apartment is 724 square feet in size, with a median rent of $3,500. While it's possible to find a lower-priced rental in Berkeley, the vast majority of the city's houses cost more than $2,000 monthly.
3. There's the risk of natural disasters
Berkeley's notoriously erratic climate is one of the city's major problems. Even if the city's average temperature is pleasant, it's not uncommon for the weather to turn on its residents at any time. It could be sunny and warm one minute, and a brisk wind could blow in from the bay the next.
The city is also vulnerable to a number of different types of natural disasters, including earthquakes, which can cause liquefaction, tsunamis, and landslides. Natural disasters such as floods, droughts, and wildfires also pose a risk.
4. A high crime rate
The rate of crime in Berkeley is 59.18 per 1,000 residents, which is relatively high. The violent crime rate is 28.5, higher than the US average of 22.7. The property crime rate is 64.6, higher than the US average of 35.4. Crime is the most prevalent in the city center.
Before moving, ensure to carry out adequate research on the safest parts of the city.
To Sum it All Up
Many things make Berkeley an attractive California location; the city has a vibrant economy, enjoys mild weather year-round, and has a great school system. However, the downsides include a high cost of living and the high risk of crime and natural disasters. It's best to weigh both sides before moving to this city.
Learn More About Living in Berkeley, CA