10 Pros and Cons of Living in Laurel, MD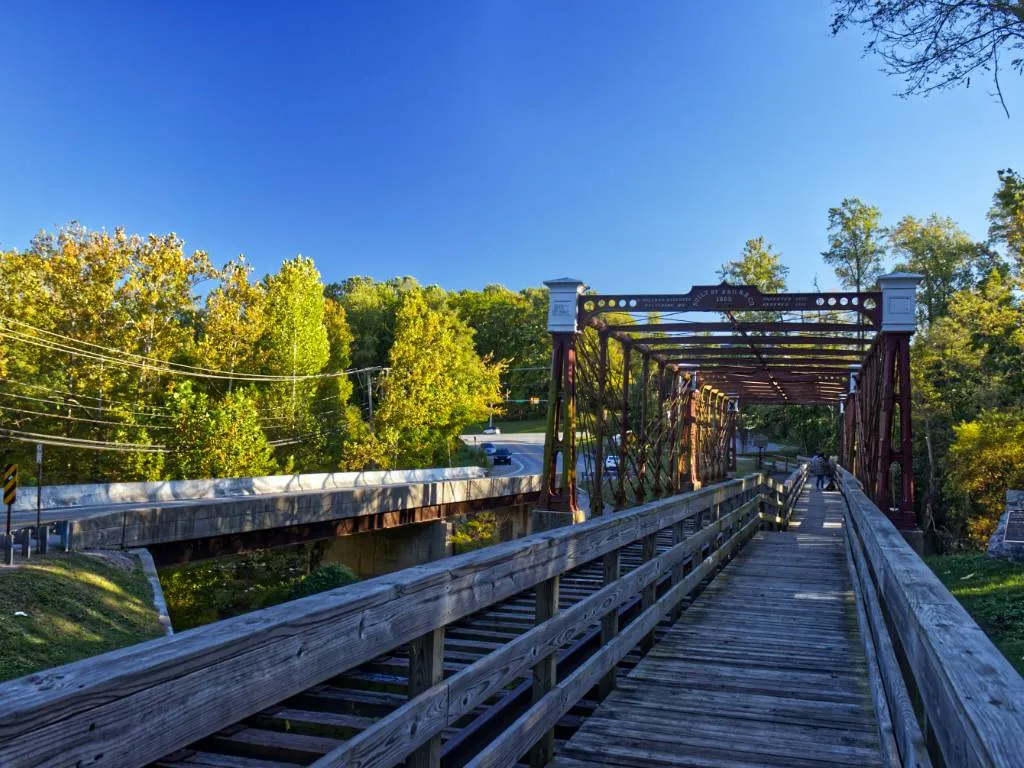 ---
Laurel, Maryland, is a diverse and vibrant city l in the heart of the Baltimore-Washington metropolitan area.
Known for its historical significance and accessibility, this city offers a unique living experience, but it's not without its own set of advantages and disadvantages.
Let's discuss the pros and cons of living in Laurel, MD!
Pros
1. A great location
One of the pros of living in Laurel is its great location. This city is strategically located between Washington, D.C., and Baltimore, making it accessible to major cities and their economic opportunities.
Its proximity to major highways like I-95 and the Baltimore-Washington Parkway enhances its connectivity and makes it an attractive location for businesses and residents looking for convenient commuting options. Additionally, being situated close to both airports and major ports gives Laurel a logistical advantage for trade and travel.
Living in Laurel allows easy access to employment opportunities, cultural attractions, and entertainment options in neighboring cities.
2. A place for history buffs
Laurel, MD, is a haven for history buffs with its wealth of historical sites and attractions. This city boasts a rich history dating back to the 19th century, and it features charming architecture and landmarks that provide a glimpse into the city's past.
From the 18th-century Montpelier Mansion and the local Laurel Museum to the Patuxent Research Refuge and Dutch Country Farmers Market, you can explore diverse aspects of Laurel's heritage. The city's Main Street showcases well-preserved 19th-century buildings, while the Laurel Park racetrack and Riverfront Park provide insights into sports and transportation history.
Also, events and festivals further enrich the historical experience, making Laurel an engaging destination for those passionate about the past.

3. Laurel, MD, is home to 20 public schools
There are 20 public schools in Laurel. These schools have strong academic programs, dedicated teachers, and a variety of extracurricular activities. The area is served by both Prince George's County Public Schools and Howard County Public Schools, and schools within these districts are well-regarded for the quality education that they offer.
Maya Angelou New Beginnings, Hammond Middle School, and Laurel High School are some of the schools in this city. There are also about 13 private schools here, leaving you with various options for your kids.
4. Enjoy outdoor activities at Centennial Park
Laurel offers an array of outdoor spaces, including parks, trails, and sports facilities. Centennial Park is a great place to visit for outdoor activities.
This park provides a plethora of recreational activities for everyone to enjoy. Its expansive green spaces are perfect for picnics, frisbee games, and simply lounging under the sun. The park features a large lake where you can rent paddle boats, kayaks, or canoes for a leisurely day on the water.
Additionally, Centennial Park has sports fields for soccer, baseball, and basketball, as well as tennis and volleyball courts. The paved pathways are great for jogging or biking, allowing you to stay active while surrounded by the beauty of nature. This park has something for everyone, and you'll enjoy hanging out here.
5. Immerse yourself in art and culture at the Montpelier Arts Center
Laurel is a city that offers a diverse range of cultural experiences and artistic activities. The Montpelier Arts Center, located in this city, is a vibrant cultural hub that offers a diverse array of artistic experiences, creating an ideal environment for both artists and art enthusiasts.
You can explore a variety of art exhibitions featuring works by local and regional artists, spanning mediums such as painting, sculpture, photography, and more. The center's galleries provide a space for artists to showcase their creations and visitors to appreciate the beauty and creativity on display.
Whether you're looking to create, appreciate, or simply connect with the local arts scene, the Montpelier Arts Center here in Laurel is an excellent destination to indulge in art and culture.
Cons
1. Laurel experiences weather extremes
Laurel experiences a range of weather extremes throughout the year. In the summer, temperatures can climb to the upper 80s and low 90s Fahrenheit, accompanied by high humidity levels. This combination can lead to hot and humid conditions, making it important to stay hydrated and seek shade during outdoor activities.
Also, winters in Laurel can bring cold and occasionally snowy weather, with some winters seeing significant accumulation, leading to temporary disruptions in daily life. Temperatures can drop to the low 30s and even into the 20s Fahrenheit during the coldest months. Spring tends to bring rain and occasional thunderstorms. Fall, on the other hand, features pleasant temperatures and colorful foliage. Overall, Laurel's climate features a mix of weather extremes, which would require you to adjust.
2. Limited nightlife
This city is known for having a limited nightlife compared to larger urban areas. Although there are some dining options and local bars, the city's nightlife scene is generally quieter and more subdued.
If you prefer a more laid-back atmosphere that offers a quieter and more community-oriented environment, then you will like it here. However, if you're looking to live in a place with bustling nightlife activities, Laurel might not be the place for you.

3. Limited public transportation within the city
Laurel is characterized by limited public transportation options, which can pose challenges for those who rely on public transit for their daily commuting needs.
The city's main public transportation option is the local bus service provided by TheBus, operated by the Prince George's County Department of Public Works and Transportation. While this bus service does connect some parts of Laurel to neighboring areas, the routes and frequency might not be as comprehensive and frequent as in larger cities.
The limited transportation options within the city make it necessary for many residents to rely on personal vehicles, which can be pretty expensive.
4. There are limited employment opportunities
Living in Laurel can present challenges in terms of limited employment opportunities compared to larger metropolitan areas. The job growth in this city has been negative, and jobs have decreased by 0.6% over the past year.
While there are certainly businesses and organizations operating in Laurel, the range of available jobs is limited to certain sectors. These sectors include healthcare, education, retail, and local government.
Make sure you research the local job market and consider your career goals and opportunities before moving here.
5. The cost of living is 22.6% higher than the national average
Living in Laurel can be quite expensive, as the cost of living is higher than the national average by 22.6%.
The median home price is $440,901, which is higher than the national average of $428,126. Groceries are also expensive, as 1 kg of rice costs $4.08, and a carton of eggs costs $4.48.
If you're moving from a cheaper city, you should take the cost of living here into consideration.
Finally
Laurel, MD's strategic location, historical charm, and good schools are appealing factors. At the same time, challenges such as the high cost of living, limited employment opportunities, and extreme weather are the drawbacks of living here. You should carefully consider this mix of pros and cons before making the move! 
Learn More About Living in Laurel, MD