15 Things to Know Before Moving to Elk Grove, CA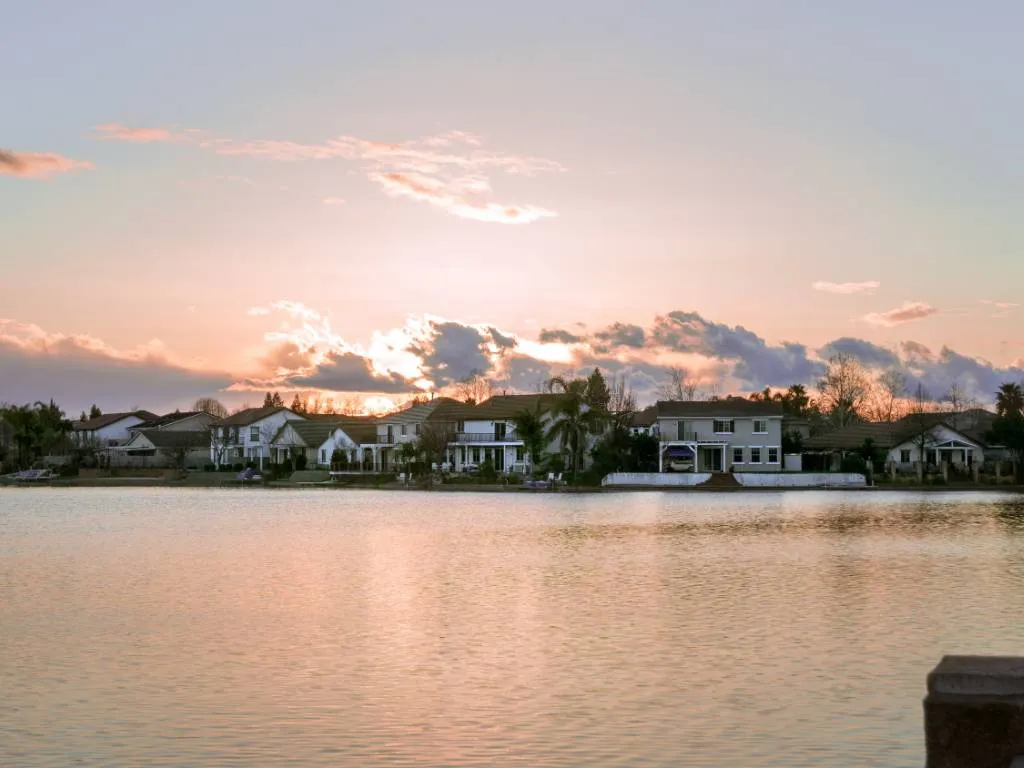 ---
James Hall, the city's founder, chose the name Elk Grove for the neighborhood after the Elk Grove Hotel. It's easy to see why the population of Elk Grove, California, has exploded in recent decades. The city is beautiful and prosperous.
Elk Grove has over 90 parks and is well-known for its convenient amenities, delicious restaurants, excellent schools, and high rankings. Vineyard, Wilton, and Franklin are just a few of the fantastic neighborhoods that surround this city, which is situated about 15 miles southeast of Sacramento.
There are 15 things prospective Elk Grove residents should know before making the move.
1. The city is quite diverse
Elk Grove's population surged so quickly in the years following the turn of the century that it was briefly named America's fastest-growing major city. There was a 155% increase in the number of people living in Elk Grove between 2000 and 2010 alone. While population growth has slowed, the current population of 166,228 has a median age of 36.
In terms of race and ethnicity, Elk Grove is clearly diverse, with approximately 40.7% White (33.1% non-Hispanic), 29.5% Asian, 18.9% Hispanic, and 11.0% Black or African American residents.
2. A cost of living index of 135
Like many other California communities, Elk Grove has a higher cost of living than the national average by roughly 35%. However, the region is around 15% below the state average.
There are different attractive homes available in Elk Grove if you want to become one of the city's 73% homeowner population. Elk Grove has a median house price of $626,569
3. It is home to multiple big companies
Due to its prosperous past, Elk Grove is now home to numerous Fortune 500 corporations, which have brought with them a plethora of well-paying work opportunities. Elk Grove has a median income of $93,780, over $20,000 higher than the state average.
Elk Grove is home to a number of notable businesses, including Apple's regional headquarters (located in the Laguna West area of the city) and Kaiser Permanente, the largest healthcare provider in the United States.
In addition, Elk Grove's job market is anticipated to expand at a faster-than-average rate of 37% during the next decade.
4. Proximity to major cities
Speaking of large urban centers, Elk Grove is ideally situated to provide easy access to both urban amenities and natural splendor.
Driving time to Sacramento is often between 20 and 40 minutes. In addition, driving time to the Bay Area is only about 1.5 hours.
5. There's a strain on infrastructure
There are some drawbacks to living in Elk Grove, though. As a result of its growth, it is now the second-largest city in Sacramento County, with access to numerous new and exciting opportunities. Infrastructure in the city, however, has not always kept up with the times.
It has a well-regarded educational system generally, but new schools take longer to construct, which can put a strain on already-existing facilities.
6. You'll need a car to get around
When it comes to traffic and congestion, Elk Grove's growth has had an effect on the city's roadways and highways. The 20-minute trip to Sacramento can easily double to 40 minutes during rush hour as congestion worsens throughout the city.
Most people in the city also need cars because the public transportation infrastructure is inadequate. Furthermore, most of Elk Grove is not designed for pedestrians, so having a car is essential.
7. Nightlife isn't the most exciting
Elk Grove is a nice area to live if you're a family or just want some peace and quiet, but if you're hoping for a lively nightlife scene, you could be disappointed. The downtown area of Elk Grove is similarly small.
If you're looking for a more active evening, you'll have to make the trip to Sacramento. Because of this, Elk Grove might not be the best place for young professionals or couples who like to go out on date evenings.
8. There are extra levies to be paid
Several areas of Elk Grove levy a special tax to supplement the city's general fund. Community Facilities Districts, or Mello-Roos after the names of the two legislators who helped establish the statute, are the legal designations for these locations.
Elk Grove's East Franklin, Poppy Ridge, and Laguna Ridge areas impose an additional tax, so be on the lookout. The present tax rate adds an average of $800 to $1,000 to the annual cost of owning a single-family house.
9. Live in Laguna West or Sterling Meadows
With a total size of more than 42 square miles, Elk Grove is home to numerous pleasant neighborhoods. And with a ranking in the top 50 safest cities in California, you can relax knowing your local area is one of the safest in the state.
The following are some of Elk Grove's most popular areas: Laguna West, Maderia Meadows, Sterling Meadows, Fieldstone, Hop Ranch, Laguna Riviera, and Laguna Springs.
10. The Elk Grove Unified School District serves the school
Elk Grove is home to around 32,581 children under the age of 17, making up nearly 20% of the city's total population. The Elk Grove Unified School District offers these pupils access to some of the country's best academic opportunities.
Raymond Case Elementary School, Stone Lake Elementary School, Katherine L. Albiani Middle School, Toby Johnson Middle School, Pleasant Grove High School, and Franklin High School are just a few of the best schools in the area.
11. The weather is often clear and sunny
Elk Grove has beautiful weather with clear, sunny sky for most of the year, similar to the rest of California. This implies that there will be lots of opportunities to spend time in the many city parks.
Elk Grove experiences mild summers, with temperatures ranging from the high 50s to the low 90s. As fall gives way to winter in Elk Grove, temperatures drop dramatically, hovering between the mid-30s and mid-50s. The average annual rainfall for the region is 21 inches.
12. Cosumnes River institution – Elk Grove Center is in the city
About 14,400 students per year attend Cosumnes River institution – Elk Grove Center, the only public institution inside Elk Grove proper. The school offers certificate and 2-year degree programs.
In addition to nearby Sacramento City College, California State University, and the University of California at Davis, the city is conveniently located near sixteen additional educational institutions.
13. Have fun with the family at Brookside Equestrian Park or Rockin Jump
If you can't have fun with your kids, there's no use in moving to a family-friendly community. Making your family comfortable in their new surroundings includes letting them explore the area.
Kids of all ages have a blast at Rockin Jump in Elk Grove, where they can enjoy activities like trampoline jumping, rock climbing, and playing in massive foam pits. This is a fun outing that won't break the bank and that your children will enjoy.
Take the kids to the Brookside Equestrian Park to learn how to ride horses. Enjoy horseback riding, stage performances, and a meal. Families and young people of all ages visit the Barbara Morse Wackford Community & Aquatic Complex in Elk Grove. There is a teen center, basketball courts, and an indoor pool on the premises.
14. Visit the dog parks and skate playgrounds in town
Did you know that Elk Grove is home to more than 90 free and publicly accessible parks and attractions? They offer dog parks, skate parks, a bike park, and spray ground parks so that children can have even more fun than they would in the standard parks that include picnic spots and playground equipment.
Elk Grove Regional Park is home to the Elk Grove Bike Park. The park is free and open to the public daily from sunrise to 1 hour before dusk.
The Elk Grove Dog Park, Laguna Community Dog Park, and Morse Community Dog Park are the three different areas where dogs can run free in Elk Grove. The parks are a great place for dogs and their owners to meet other people and get some exercise.
The BMX and Skate Park at Derr-Okamoto and the Skate Park at Wackford Community and Aquatic Complex are two public skate playgrounds in the Elk Grove region. The parks are accessible daily from 8 a.m. till nightfall.
15. One of the safest cities in California
At 18, Elk Grove's recorded violent crime rate is lower than the national average of 22.7. Elk Grove likewise has lesser property crime than the rest of the country, with 26.3 reported incidents compared to the national average of 35.4.
Among California cities, Elk Grove has one of the lowest crime rates. A study by the National Council for Home Safety and Security found that Elk Grove is among the state's top 50 safest cities.
Summary
Elk Grove offers an ideal suburban community for most people, with a good location, a strong job market, and a safe community. However, it is expensive to live in, you'll need a car to get around, and it may not be suitable for all, especially those who seek the excitement and walkability of a big city. 
Learn More About Living in Elk Grove, CA