Pros and Cons of Living in Redding, CA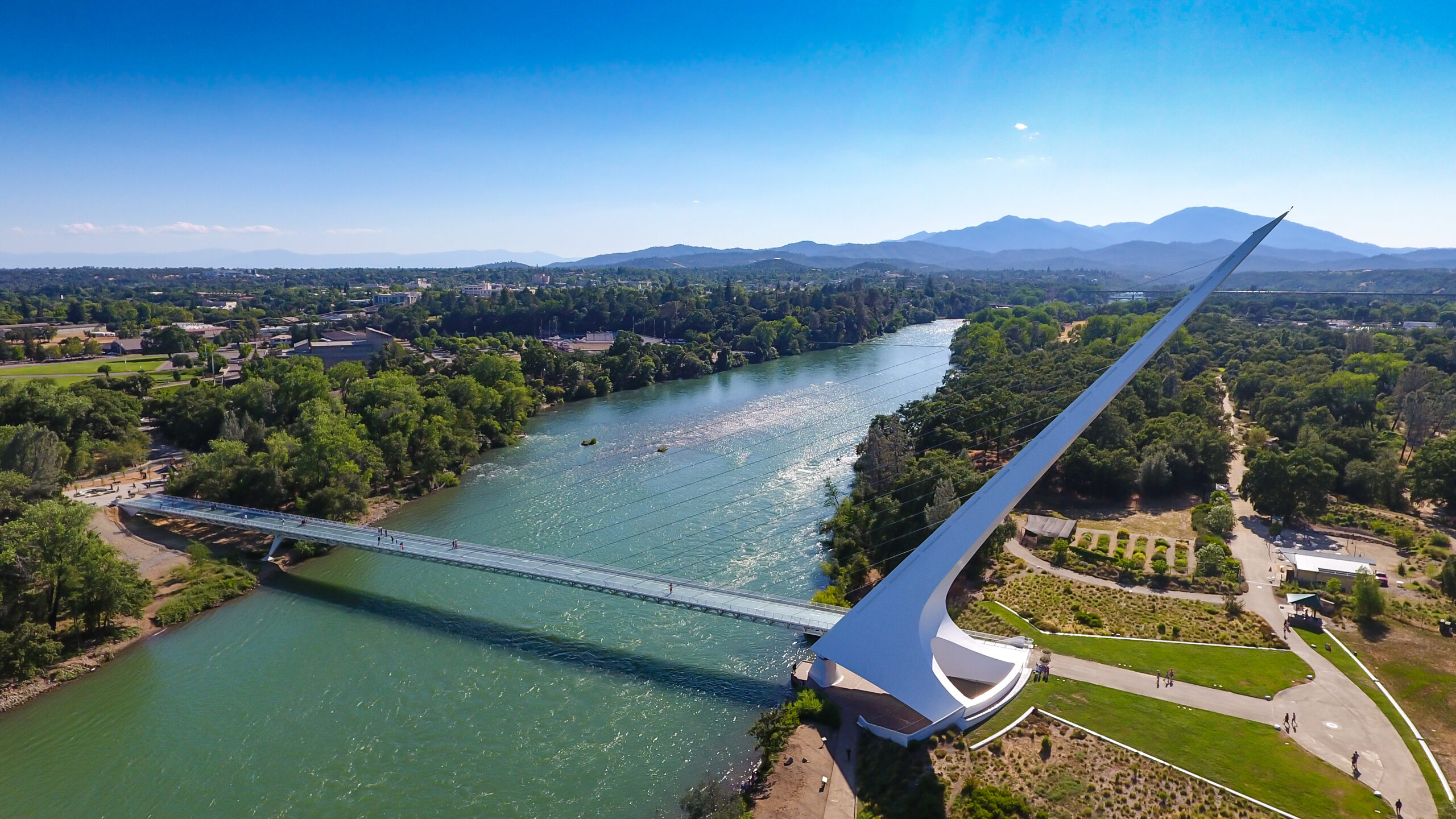 ---
Located in Shasta County, California, Redding is one of the largest cities in the region. Before deciding whether or not to relocate to Redding, you should find out what the city is famous for, the average cost of living there, and the overall quality of life.
You should also be aware of the negative features of the city to avoid any unpleasant surprises. Check out these 10 perks and drawbacks of calling Redding, CA home.
Pros of Living in Redding
1. Fishing is a big deal in this city
Fishing, especially fly fishing, is more than just a big deal in this city; it's a way of life. According to Forbes magazine, Redding is named one of the top ten fishing cities in the United States.
It's a common habit to go fishing for a few hours after closing for the day at their jobs or businesses. Most of them either go fishing at the Sacramento River, the Trinity River, or Manzanita Lake.
So get your hooks and nets ready, because you're gonna have to learn how to fish so you don't miss out on all the fun.
2. Lots of outdoor activities to enjoy
Outdoor enthusiasts would love it in Redding because there are a ton of activities to enjoy. Also, the city's scenery is beautiful; lakes, waterfalls, and rivers all contribute to the city's stunning landscape.
The Sacramento River Trails, and the many other trails throughout the city, are ideal for hikers and bikers. Sundial Bridge also offers hiking opportunities with views of Mount Shasta and the Cascade Mountains, as well as a variety of wildlife.
You can also go camping, hiking, horseback riding, paragliding, and scuba diving while enjoying the great outdoors.
Moreover, the city is surrounded by national parks and forests that you can explore. Simply put, there is an abundance of opportunities for outdoor recreation here.
3. A short commute time
Due to the city's easy traffic flow, the average commute time in Redding is relatively short. With a commute time of approximately 15.5 minutes, residents save themselves ten times the average U.S. commute time, which is about 25.5 minutes.
So your days of rushing out the door in the morning to avoid being late to work or school, wasting gas, and sitting in traffic listening to podcasts are over. Anyone moving here from a busier city will find this a welcome change.
4. A great school system
The presence of great schools makes Redding an attractive place to raise a family. The educational options in this city are plenty, with many of them consistently receiving national and statewide recognition.
This city fares well in terms of education when we look at metrics like student enrollment, high school graduation rates, the ratio of teachers to students, and so on. So, if you're looking for a low-cost city with plenty of excellent educational options, you might want to consider Redding.
Some schools in Redding include Enterprise High School, Red Bluff High School, Redding School of the Arts, Shasta Bible College, Simpson University, National University, and the Institute of Technology.
5. You get to enjoy lots of sunshine
In a state known for its sunny weather, Redding, California, takes the cake as the sunniest spot. It has more than 300 sunny days per year, making it the second sunniest city in the United States behind Yuma, Arizona.
The months of July and August have the most sunshine in Redding, followed by June and September. City dwellers who prefer warmer climates will appreciate the abundant sunshine in Redding, Ca.
6. Enough opportunities for entertainment
When it comes to entertainment, Redding sure doesn't disappoint.
You can take advantage of the area's many museums, performing arts facilities, and sports arenas, especially Reddings notable soccer park. The city also has everything a shopper would want as there are a ton of places to shop right in the heart of the city.
The Sacramento River Trails, Mount Shasta, Cascade peaks, Cascade Theatre, Sundial Bridge, Fantasy Fountain, Kid's Kingdom, Win-River Casino, Rivercrest Park, and Big League Dreams are just a few of the fun places to have fun in this city.
The Redding Fire Festival, Paesano Day, Happy Valley Strawberry Festival, and Marketfest are just a few of the exciting annual events that take place in this city.
7. A reasonable cost of living
Given that California is consistently ranked as one of the nation's most costly states, the existence of any relatively inexpensive city within its borders is nothing short of miraculous. Compared to other cities in California, the cost of living is more affordable in Redding.
When it comes to housing, the city offers great value for money. While the average home price of $391,776 in this California city is higher than that of several states, it is still well within most people's budgets. The rent is also affordable here, and an average one-bedroom apartment will set you back $965 per month.
So, Redding should be on your list of potential California destinations if you're looking for a reasonably affordable mid-sized city to stay in.
Cons of Living in Redding
1. The crime rate is a major problem
If you decide to make Redding your new home, you should be aware that the city has a higher-than-average crime rate. This is due to the high concentration of drug addicts and ex-convicts in this area.
The rate of property crime is 28% higher than the national average, while violent crime is 42% higher.
The odds of becoming a victim of crime are 1 in 33, and its reputation as a safe place for families has taken a hit due to the high crime rate.
2. The economy isn't particularly vibrant
While it may be the county seat, Redding's economy isn't particularly impressive. There is a 5.8% unemployment rate, and prospects for new openings are not quite promising. Additionally, both the city's per capita and household incomes are below the national average.
The city's poor earnings compound the difficulties experienced by its residents, who don't benefit from much of anything financially. As such, this is something to think about before making the big move to the city.
Redding isn't a city with a lot of options. In other words, it's not the kind of place you should relocate to if you don't already have a secure job lined up. The emergence of new businesses, however, may eventually improve the economic situation in the area.
3. The heat could be unbearable
While you might like the idea of a sunny city where you can escape the freezing winter, it could get really hot here too.
The heat can become unbearable, and sometimes you might need to forget about outdoor activities and just stay indoors for a while. The hottest time of the year is always between June and September.
Although there are few snowfalls here in the winter and little rainfall in the summer, it's usually hot for most of the year, with temperatures going above 100°C. This can be really uncomfortable and would also increase your energy bills for keeping the house cool.
Final Thoughts
The abundance of outdoor activities, a great school system, and reasonable living costs are some of the benefits that come with living in this city. The crime rate and poor economy, however, are major drawbacks. It's important to weigh the benefits of living in Redding against the drawbacks, and it is up to you to decide whether or not moving to this city would be beneficial to you.