10 Things to Know Before Moving to Duluth, GA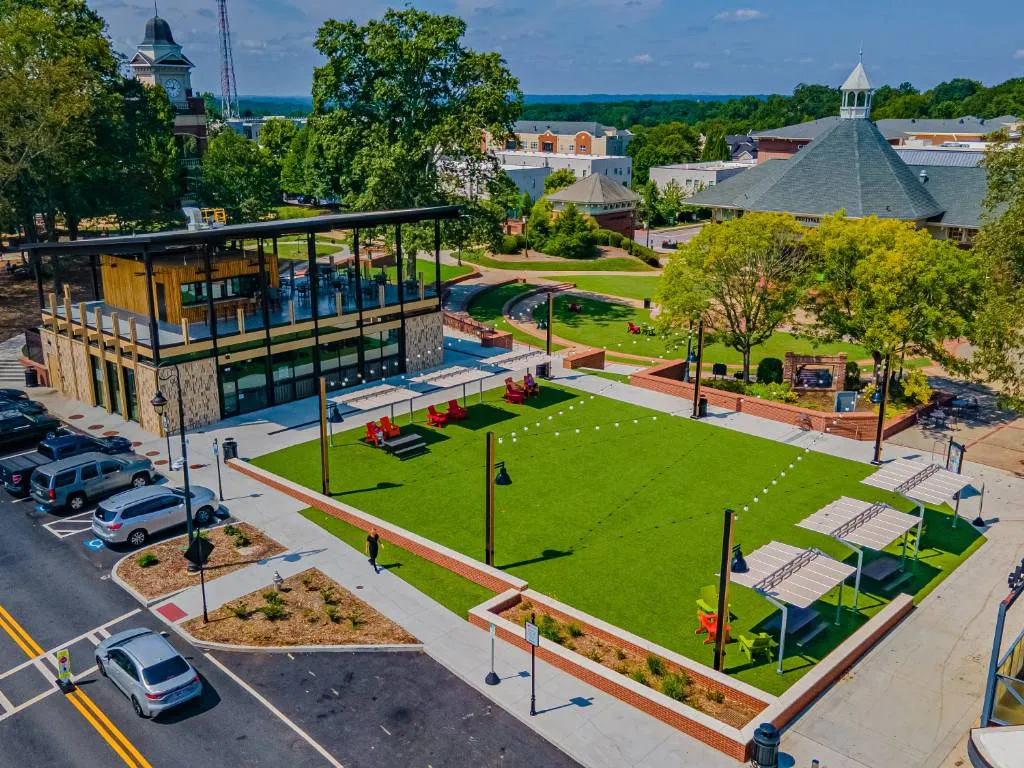 ---
If you're looking to move to a city with a mix of suburban neighborhoods, green spaces, and urban amenities, then Duluth, GA, is the place for you.
Situated in Gwinnett County, Georgia, approximately 25 miles northeast of downtown Atlanta, the city spans around 10.4 square miles and houses about 31,800 people. From its vibrant community to its economic opportunities, Duluth has a lot to offer.
Let's talk about ten things to know before moving to Duluth, GA!
1. There are 21 schools in Duluth
Duluth is served by Gwinnett County Public Schools, which is one of the largest and most respected school districts in Georgia, so this city is home to top-rated schools. There are 21 public schools in Duluth, including elementary schools, middle schools, and high schools.
Primrose School of Duluth West, Kids 'R' Kids Learning Academy of Duluth, Chattahoochee Elementary School, Duluth Middle School, and Duluth High School are some of the notable public schools in this city. There are also about 10 private schools here.
You should consider researching schools' ratings, extracurricular activities, and available educational opportunities to help choose schools that suit your kids.
2. Essentia Health, ALLETE, and Gwinnett County Public Schools are the city's major employers
Jobs in Duluth have increased by 2.9% over the past year, proof that job growth has been positive.
There are job opportunities in various industries, including technology, healthcare, and education. Essentia Health, ALLETE, and Gwinnett County Public Schools are some of the top employers in this city.
Atlanta's proximity also opens up additional employment possibilities for residents. A good way to secure a job before making the move to this city is to network with local professionals to gain insights into employment prospects in your field.
3. Enjoy outdoor activities at Peachtree Ridge Park
If you're an outdoor enthusiast, you'll enjoy living in Duluth. The city features numerous parks, trails, and green spaces for hiking, biking, and picnicking.
The popular Peachtree Ridge Park is a great place to enjoy outdoor activities. It offers various recreational activities such as hiking, biking, and picnicking, making it an ideal destination for families and individuals looking to enjoy nature. The park's trails wind through scenic landscapes, providing opportunities for both strolls and more intense hikes.
The serene environment, coupled with its amenities, makes Peachtree Ridge Park a great choice if you're seeking to connect with nature and engage in outdoor activities.
4. Visit the Infinite Energy Center for Arts and Entertainment
The Infinite Energy Center in Duluth is a premier venue for arts and entertainment. It hosts a wide range of events, including concerts, theater performances, sporting events, and exhibitions. With its modern facilities and diverse lineup of shows, the center attracts residents and visitors seeking top-notch entertainment experiences.
Whether you're a music lover, a sports enthusiast, or interested in cultural exhibitions, the Infinite Energy Center offers a vibrant hub for arts and entertainment in the heart of Duluth, and you'll love it here.
5. Top-notch healthcare facilities
Duluth is home to top-notch healthcare facilities. These facilities pride themselves on offering cutting-edge medical technologies and skilled healthcare professionals to ensure residents quality, specialized care within their community.
Major specialist procedures carried out in these facilities include advanced cardiac interventions such as angioplasty and bypass surgeries, orthopedic surgeries including joint replacements, cancer treatments like chemotherapy and radiation therapy, and neurological procedures such as spine surgeries and brain surgeries.
Northside Hospital Duluth, Emory at Duluth, and Duluth Urgent Care are some of the popular healthcare facilities in this city.
6. Traffic is an issue in Duluth
Traffic congestion has become a prominent concern in this city. This is due to rapid urban growth, leading to increased population and vehicle density. There are also inadequate public transportation options, which has led to heavy reliance on private vehicles. Additionally, the city's proximity to major highways also causes congestion spilling over from these routes.
This traffic congestion causes prolonged commute times for residents, stress, decreased productivity, and reduced quality of life. Air pollution and environmental degradation can also be issues due to long hours spent in traffic. It is, therefore, advisable that you consider this before making the move to Duluth.
7. The cost of living is 4% less than the national average
The cost of living in Duluth is 4% less than the national average. Utilities and transportation are 16% and 8% lower than the national average, respectively. Groceries are, however, higher than the national average by 1%; a loaf of bread costs $3.90, a gallon of milk costs $2.44, and a carton of eggs costs $2.26.
With a median home price of $419,176, housing costs are also lower than the national average. Your dollar goes slightly further in this city.
8. Enjoy shopping at Sugarloaf Mills or Gwinnett Place Mall
Duluth offers a diverse shopping experience with its various shopping centers and districts. The city is known for places like Sugarloaf Mills, a large outlet mall with numerous retail stores, entertainment options, and dining establishments.
Gwinnett Place Mall is also a popular shopping spot for enthusiasts in Duluth. With a variety of stores, including fashion, electronics, and dining options, it's a favorite destination for local shoppers.
Whether you're seeking major brands or one-of-a-kind treasures, Duluth has something to offer shopping enthusiasts.
9. Participate in the Duluth Fall Festival
Duluth hosts many community events, but one of the most attended is the Duluth Fall Festival. This is a cherished annual event in this city that takes place in September and offers a vibrant celebration of the season with a wide array of activities.
Attendees enjoy a colorful parade, local artisans' crafts, delectable food from diverse vendors, live music, and engaging entertainment. The festival's friendly atmosphere fosters community spirit and provides a platform for residents to come together, make memories, and showcase local talent. You'll enjoy attending this event while living in Duluth.
10. Duluth experiences weather extremes
Duluth experiences weather extremes throughout the year. Summers are hot and humid, with temperatures usually above 90°F. Winters are generally mild but can occasionally bring cold snaps with temperatures dropping below freezing.
However, spring and fall offer pleasant temperatures, making them the most comfortable seasons. The area is also prone to thunderstorms, heavy rainfall, and occasional winter precipitation, though snowfall is rare. You need to be prepared for both hot and cold weather conditions throughout the year in Duluth.
Finally
Relocating to Duluth, GA, offers a unique blend of suburban living, cultural diversity, and economic opportunities. You should, however, weigh the downsides of living here before making the move to Duluth, such as the traffic problems and extreme weather conditions. 
Learn More About Living in Duluth, GA