16 Pros and Cons of Living in Cape Coral, FL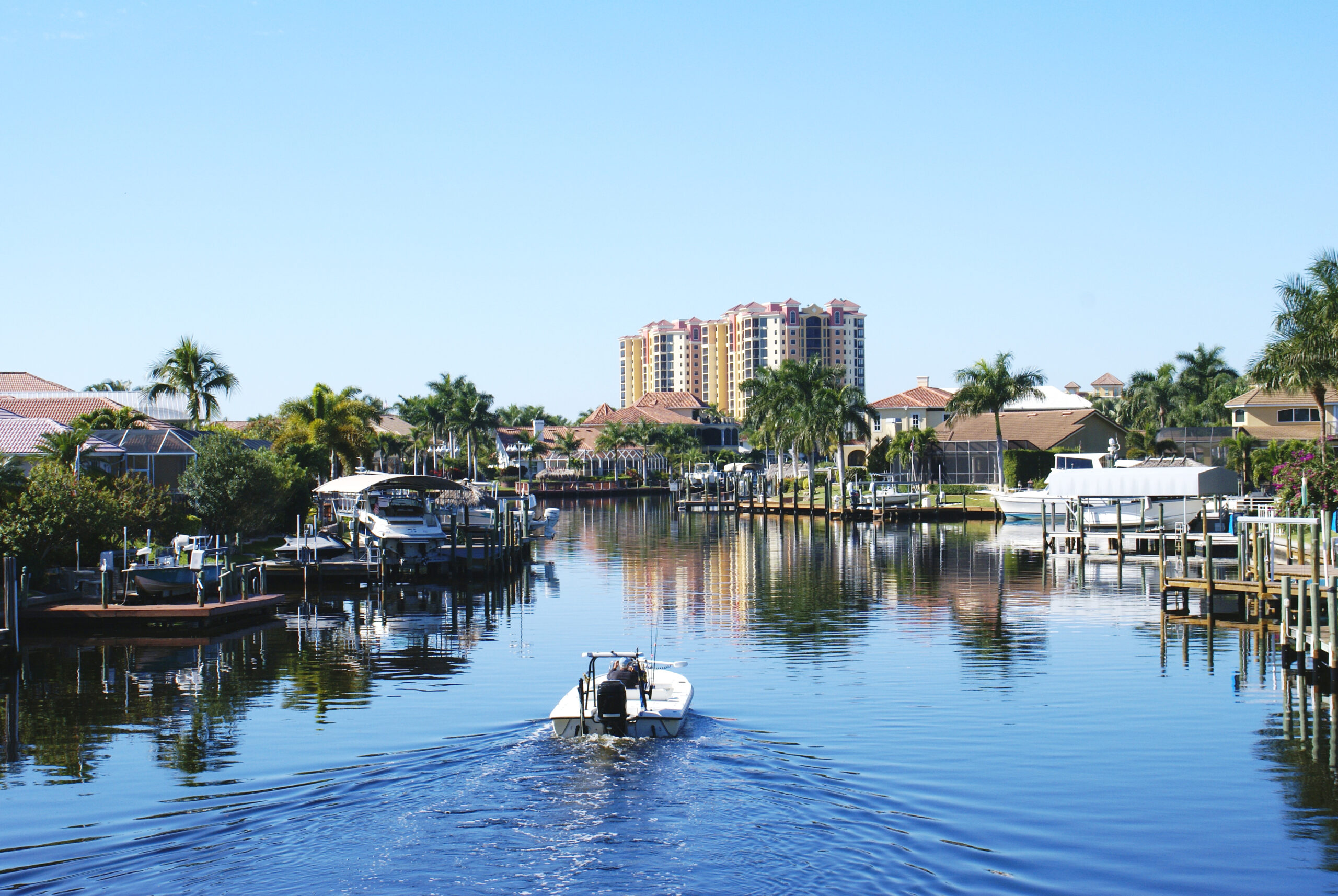 ---
The city of Cape Coral, Florida, is home to around 150,000 people and can be found on the southwestern coast of the Gulf of Mexico. In 1960, this wetland of 120 square miles was incorporated into a separate community. If you're planning to move to this city, you should know that there are many benefits and drawbacks to life on this watery land. Let's talk about 16 pros and cons of living in Cape Coral FL!
Pros
1. Cape Coral is a beautiful city
Cape Coral is extremely beautiful, and this makes it a lovely place to call home. The city has a lot of green space around it. There are also four large eco-parks spread out across this Waterland and the parks are filled with a wide variety of wildlife. Mangroves and Cyprus surround the city and people are permitted to camp in these locations by local authorities. Many migratory birds call these mangroves home, so you'll probably be seeing a lot of unusual birds here in the winter.
MAF Widget
2. You can enjoy many water activities
Water surrounds every corner of this city, so you can go fishing whenever you like. Living in Cape Coral has certain advantages, such as access to fishing, boating, and other water-based activities. This is why living in Cape Coral is so appealing to those who enjoy the great outdoors.
Cape Coral has more man-made canals than any other city in the world. If you enjoy being on the water, you'll love this place, because of the 400 or so canals that can be found there.
3. There are lots of stunning beaches
One of the best and least expensive Florida beach destinations, Cape Coral boasts exotic beaches on both the Caloosahatchee River and the Gulf of Mexico. There are plenty of people and places to party on these beaches. There are beaches on both sides of the Caloosahatchee River and the Gulf of Mexico, ranging from little islands to vast stretches of white sand.
For the sake of partygoers, locals have decked out these beaches, which makes them a great place to spend a weekend if you're on a limited budget because they offer a pleasant environment and good amenities without breaking the bank.
4. A reasonable cost of living
Cape Coral's cost of living is 3% higher than the national average, which is still fair if you ask us.
You spend about $4.52 / gallon on gas and $187.19 / month on phone bills. A carton of eggs costs $1.68 and a gallon of milk costs $2.38.
The median home price is also $399,000, which is cheaper than many other cities in Florida, considering the state's high cost of living.
If you get a good job in this city, you won't have a problem keeping up with the cost of living.
5. A low crime rate
Cape Coral has an extremely low crime rate, making it one of the safest places in Florida to live alone.
Recent research indicates that the city's crime rate is 49% lower than the national average and 44% lower than the state average, making it an excellent choice for relocating without worrying too much about your safety.
The city's rate of violent crime is 10.7, much lower than the national average of 22.7. Overall, the crime rate in the city is only 19.54 per 1,000 people and 1,195 per 100,000 people.
6. The weather is lovely (for half of the year)
The Sun shines all year round, but the monsoon brings with it torrential downpours. Summer boasts an average of 265 sunny days per year in Cape Coral.
This land is green because of the sun and the rain. It becomes rather warm in the summer, with temperatures sometimes reaching into the 90s, so you might feel uncomfortable if you're not used to it, but winter is when you get to enjoy the coziest temperature.
7. An amazing cuisine scene
Cape Coral is like paradise on earth for seafood lovers. It's home to some of the top seafood restaurants in the state. The good news is that this is not all of the food available in Cape Coral. There are many restaurants serving European, Italian, Hawaiian, and Asian food in the region. You can also find several restaurants serving up Australian specialties.
Check out some amazing restaurants such as Duval Street, Terra Nostra Restaurant, Fish Tale Grill, Twisted Lobster, New England Moorings, and many others.
8. Quality educational system
Cape Coral's education system is superior to that of many other cities in Florida. There are 13 well-regarded public schools and 10 excellent private schools in Cape Coral that you can choose from if you want to provide your kids with good education.
The average level of education among natives is also quite high. 40% of Cape Coral's population has at least a high school diploma, while 53% have college degrees.
Cons
1. The city experiences heavy storms
The storm has caused a lot of stress for the people of Cape Coral. The city experiences severe storms for at least half the year because of its proximity to water.
The government takes measures to protect its citizens and issues warnings in advance of storms so that people can leave safely.
2. You'll need a car to get around
Cars have become the primary mode of transportation throughout the whole Cape Coral community. The presence of so many canals made it difficult to lay railway lines through the region. Since this is the case, most residents get around in small cars. This is a huge drawback to living in Cape Coral.
3. There's a risk of flood
Since Cape Coral is completely surrounded by sea, there is a high risk of floods and excessive rainfall. In June 2022, the city experienced severe flooding which covered the roads, leading to cars and even humans getting stuck.
MAF Widget
The government has used technology to create a map of the flood-affected areas and to keep communities updated via a live website in an effort to reduce flood-related damage.
4. Young people might not find it exciting
Cape Coral is a retirement community, therefore you won't find many young people living there. It's regarded as one of Florida's finest retirement communities. Because of its proximity to the lake, this region is not particularly popular with young people.
Cape Coral's young people often head to nearby Fort Myers for the city's vibrant nightlife.
5. The city is full of pests
Cape Coral has become a breeding ground for insects and other pests like cockroaches, bedbugs, silverfish, termites, spiders, fleas, and mosquitoes due to the abundance of water in the area. If you're stuck here, you might end up using pest control services quite frequently. It will also drive up the price of everyday necessities.
6. The traffic is bad
Cape Coral doesn't have a good transportation system, so most individuals drive their own cars, which can lead to congestion on the roads at peak times.
Roads such as Southeast Cape leading to the beaches are often congested, and the traffic gets worse during winter, which is peak tourist season in Cape Coral.
7. The water gets polluted
The area around Lake Okeechobee has been intensively farmed and developed by humans for the past ninety years. This tiny lake has unfortunately become polluted by herbicides, pesticides, and manure run-off, but this comes as no surprise.
Blue-green algae blooms across two-thirds (500 square miles) of the contaminated Lake during the summer months. Humans should avoid the lake during blooms of this type of algae because of safety concerns.
8. It could get hot
For the most part of the year, at least, the weather in Cape Coral is great. Nonetheless, the months of May through September can make the entire city feel like an oven. During those months, the temperature rarely drops below 75 degrees and frequently climbs above 90. For many people, even at night, the heat is intolerable throughout the summer.
To Sum it All Up
With all that's been said, would you rather move to Cape Coral or not? The good school system, beautiful beaches, and low crime rate are certainly attractive, but if you're a young person who would rather live in a vibrant community, you might not enjoy living in this city.