15 Things You Must Know Before Moving to Denver, CO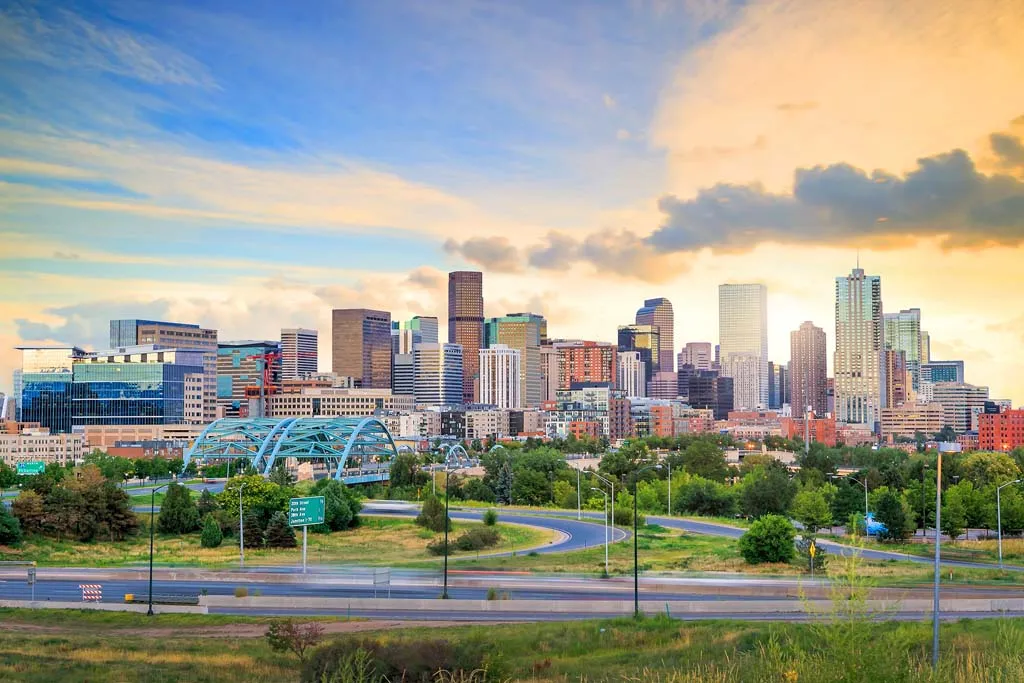 ---
It's no wonder that thousands of people from other states choose to make Denver, Colorado, their permanent home each year because of the city's proximity to the great outdoors, ski resorts, gorgeous mountain scenery, booming food and arts sectors, and seemingly infinite list of things to do.
Over 17 million people worldwide visit Denver annually because of the unique blend of urban conveniences, cultural attractions, and scenic splendor.
Are you thinking of moving to this city? Here are fifteen things to know before moving to Denver, CO!
MAF Widget
1. The city is a unique blend of natural beauty and culture
Many people are drawn to Denver in the first place because of its attractive natural environment. A feast for the eyes, this city features over 200 majestic mountain peaks and over 100 panoramic kilometers of stunning landscapes.
Although Denver, nicknamed "Mile High City," is most widely recognized for its location at the foot of the Rocky Mountains, it is also a vibrant city with its own character and culture.
The Rocky Mountains provide Denver residents with a steady backdrop of breathtaking scenery.
2. Enjoy 245 days of sunshine
Living in Colorado means you rarely have to make adjustments for poor weather. With its dry, desert climate, Denver enjoys more sunny days than many other major US cities.
In fact, Denver boasts an annual sunshine average of 245 days, well above the U.S. average of 205 days. The sun even shines during the winter, increasing the fun of winter activities.
3. A great location for young people
Since most of Denver's new residents are in their twenties, the city's art and cuisine cultures have flourished.
There are lots of cool things for young people (millennials) to do, from excellent pubs and restaurants to unique boutiques and mind-blowing public art and museums.
It is one of the best cities in the country for millennials, with a population share of over 23%.
4. Infrastructure is not sufficient for the residents
Denver was formerly a much smaller city, but its rapid expansion has made it much larger, posing challenges for the city as a whole, especially in terms of infrastructure.
Denver's infrastructure, including its roads, water pipes, and power lines, is straining to keep up with the city's rapid population growth.
5. Marijuana is legalized in this city
While some people may see this as a con, individuals who enjoy smoking marijuana, whether for recreational or medical purposes, will find it a major benefit of living in Denver.
Colorado was one of only a handful of states to approve recreational marijuana use in 2012. There is no need to worry about getting in legal hot water for purchasing, possessing, or consuming the herb or any of the many products on the market that contain its active elements.
6. The city has eight professional sports teams across all leagues
Professional and collegiate sporting events are plentiful in Denver, so sports fans will never be bored. With eight professional teams, it's easy to select a squad to root for throughout the seasons.
Denver is home to not only the NFL, NBA, and MLB but also several minor leagues, including rugby, lacrosse, and roller derby. There are plenty of opportunities to play sports in recreational and amateur leagues.
7. It is home to The University of Colorado-Denver
Denver's public school program is highly regarded and among the most progressive in the country, and the city's museums and cultural institutions are among the best in the country.
Among the many colleges and universities in Denver is The University of Colorado-Denver, which ranks 85 on the list of the best in the United States. There's also the University of Denver and the Metropolitan State University of Denver.
8. It might take a while to get used to the altitude
The nickname "The Mile High City" was given to Denver because of its elevation of more than 5,280 feet above sea level. While this makes for stunning scenery, newcomers to Denver may find it difficult to adjust to the city's high altitude.
It will take some time to adjust to the higher altitude and the resulting thinner air. Some people experience altitude sickness, which is uncomfortable but usually disappears as the body adapts to the higher altitude.
9. Housing costs are higher than the national average
Denver's housing expenses are not as high as those in New York, San Francisco, or Los Angeles, but they are still too high for many middle-class families to afford.
While those in IT or other high-paying professions may afford to live in the city proper, many families are forced to settle for less expensive housing further out.
Denver's home prices are currently 30% more than the national average. The rising population further complicates the issue. The median house listing price is $556,332, so finding an affordable place to settle there could require some planning.
10. Traffic is a nightmare
There are a lot of people jostling for limited space on the roads and highways in Denver, as the city receives an estimated 17 million tourists annually.
Denver's primary east-west highway winds its way across the mountains. Because of the city's and suburbs' ever-increasing populations, commute times are getting longer and longer, and gridlock is becoming increasingly common.
As a result, Denver is the 21st worst city in the United States for traffic, and drivers there regularly face hours-long jams. The average commute takes about an hour and a half. However, there have been tales of journeys taking several hours on particularly bad days.
11. You'll need a car to get around
The reality is that getting about Denver without a car is really challenging. It's true that buses and a light rail connect various parts of the city, but their reach is extremely restricted.
Moreover, due to irregularly scheduled lines, taking public transit in Denver can add significant extra time to your daily routine.
The snowy season makes it difficult, if not impossible, for families living on the outskirts or in the suburbs of the city to commute any distance at all by bike or foot.
12. It is the fourth-best city in the country for careers and businesses
When it comes to doing business and advancing one's career, Denver ranks as the fourth-best city in the United States, per Forbes. It ranks #32 in job growth and #18 in education among the 200 largest cities in the country.
Denver and the surrounding vicinity are home to the headquarters of several Fortune 500 organizations. Century Link, Wells Fargo, Davita Healthcare Partners, Dish Network, and Western Union are just a few examples of these industry leaders.
Recreational and educational institutions, including the Denver Art Museum and the Denver Botanic Gardens, as well as the University of Colorado Denver, University of Denver, and the Metropolitan State University of Denver, all employ sizable portions of the local population.
MAF Widget
13. It's a dog-friendly city
Denver was just named the most dog-friendly developing city in the country by Zillow and Rover, and if you take a stroll through any of the city's neighborhoods, you'll quickly see why.
Meeting other dog owners is a terrific way to make friends in a new region. There are plenty of parks that your pet will enjoy and many restaurants that welcome dogs on their patios (thanks in part to the pleasant weather).
14. Have a drink at Epic Brewing Company or First Draft
Denver is second only to Portland, Oregon, in the number of microbreweries available to craft beer enthusiasts. The Napa Valley of Beer is a nickname for the region for good reason. If you're planning on having a few beers during happy hour, it's still important to stay hydrated. If you don't, you can start feeling tipsy earlier than you would in lower-lying cities, because the effects of beer may be amplified in low-oxygen environments.
At First Draft, you can sample many kinds of craft beer made in the surrounding area. Your samples at First Draft are self-serve using a swipe card. Industrial airplane-style furnishings and careful brewing methods characterize the taproom at Black Project Spontaneous & Wild Ales, where they focus on producing one-of-a-kind, barrel-aged sour beers. In addition to producing various award-winning beers, the Epic Brewing Company also hosts a lively, communal tasting room.
15. Explore the outdoors at Rocky Mountain National Park, Trail Ridge Road, or Mount Evans
Those in search of exhilarating mountain peaks and valleys will find Denver to be the perfect starting point for their journey. Yet you don't have to be a thrill seeker or skier to appreciate Colorado's natural beauty. There are dozens of family-friendly day outings to choose from every month of the year.
The Rocky Mountains are protected throughout 415 square miles in Colorado's Rocky Mountain National Park, the closest national park to Denver. Take a trip up Trail Ridge Road and stroll to the famed Dream Lake for breathtaking scenery. Travel the highest paved road in North America and arrive at the 14,260-foot peak known as Mount Evans.
Vail Mountain Resort is a world-famous ski area with 5,289 acres of slopes. Skiers and snowboarders worldwide flock to Breckenridge for the convenience of the resort's five peaks.
Final Thoughts
Life in Denver is truly unique, offering a lot of amazing benefits, such as the booming economy, prime outdoor location, fantastic weather, and lots more. However, you should also consider the poor infrastructure, traffic problems, and lack of adequate public transportation in this city. 
Learn More About Living in Denver, CO