15 Pros and Cons of Living in Frisco, TX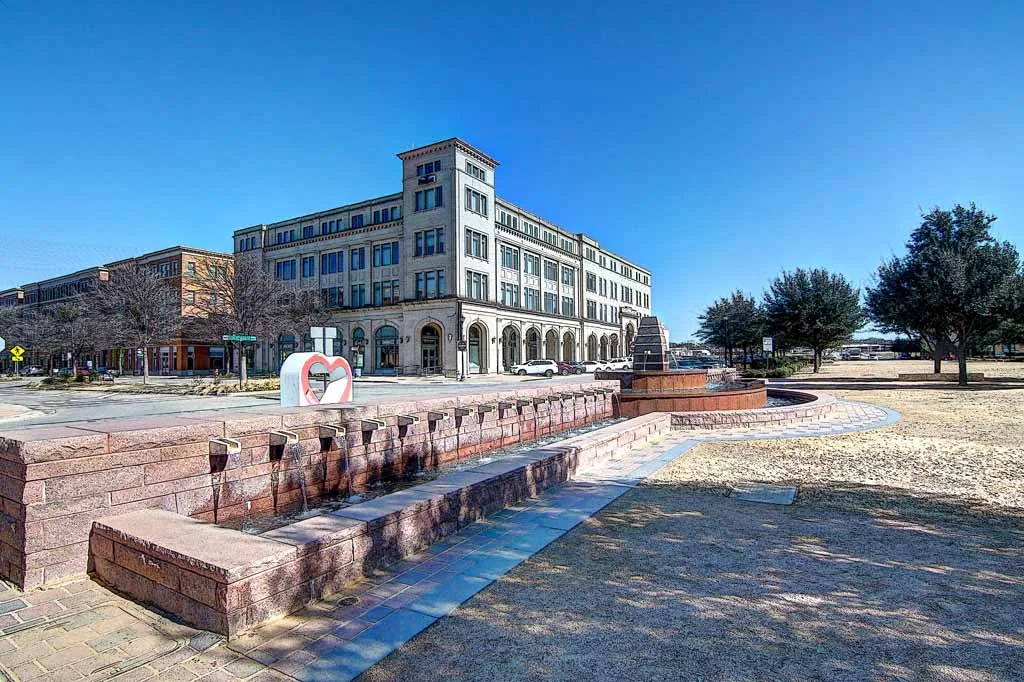 ---
About 25 miles from Dallas Love Field, the city of Frisco is a rapidly expanding city that spans two counties in northeast Texas, Denton County, and Collin County.
Frisco is your typical Texan city; an embodiment of southern hospitality and lots of fun things to do. When football season rolls around in the fall, Frisco becomes even more exciting. The city's friendly atmosphere and amenities make it an ideal setting for raising a family.
Check out 15 Pros and cons of living in Frisco, TX!
Pros
1. A low tax rate
Frisco is a popular destination for new Texans because of its low property tax rate. The city has one of the lowest property tax rates in Texas among towns with a population of 50,000 or more, at $0.4466 per year. Frisco's combined sales tax rate of 8.38% comes from the state, county, and city levels of government.
2. A low rate of crime
With a total crime rate of 1,279 per 100,000 residents, Frisco has a lower crime rate than both the state of Texas and the United States as a whole (by 54%). Only 160 out of the 1,279 are victims of violent crime, whereas the rest are victims of property crimes.
If you choose to move to this city, you can rest easy knowing you're in a safe place.
3. Sports are a big deal
Frisco puts you at the heart of the Dallas Cowboys fan base and the state of Texas's obsession with football. If you're a huge football fan, you'll feel right at home amongst the other diehards who follow the home team religiously.
The Ford Center, home of the Dallas Cowboys, is in Frisco. So be sure to catch a game there! In addition to frequent trips to the nearby Ford Center, you can also count on playing a lot of flag football.
If you go to the fields where the team is practicing, you might even be able to get an autograph from the coaches or the players.
4. There are enough opportunities for higher education
Frisco is an excellent location for families with high school seniors who will soon be college freshmen.
For starters, there is the University of North Texas – Frisco. Then there's the Allgood Beauty College, of course.
The proximity of Frisco to Dallas and Fort Worth makes it possible to commute to either city for higher education.
Your youngest children will benefit from this as they begin to think about their futures and make important decisions like where to go after high school.
5. A reasonable cost of living
With a cost of living index of 101, the Frisco area is slightly more expensive than the national average.
Frisco has a lower cost of living than neighboring Plano (which has an index of 112.7).
You might be debating whether or not to move your family to Frisco or if your current salary will cover your desired level of living expenses. We've got you. With two adults and two children, the Economic Policy Institute estimates that a family of four in the Denton County area would require an annual income of $84,729.
6. Enjoy some good Texan food
Since chili is the state's unofficial dish, it's easy to find it on the menus of nearly every restaurant in Frisco. Everyone in the city has a soft spot for fried chicken, but you can also get BBQ brisket, sausage, and ribs all around.
Visit Hutchin's BBQ for some of the best barbecues in town. Sink your teeth into some fried chicken at Babe's Chicken Dinner House. Platia Greek Kouzina has the best Greek food in the city. Whatever your taste buds prefer, you're sure to find something you like here.
7. There are lots of parks
It's nice to escape the hustle and bustle of city life and unwind in nature every once in a while. Even in that respect, Frisco has you covered. Almost 50 parks cover more than 1,300 total acres in Frisco. Having parks available from morning to night makes it simple to fit in activities like team sports, individual workouts, and family fun.
The city also provides larger municipal parks. Notable examples include Frisco Commons Park, Cottonwood Creek Greenbelt, B.F. Philips Community Park, and Beavers Bend Park.
8. It is close to major cities
The proximity of Frisco to other large cities also makes it convenient to travel to those cities and back again. Located in both Collin and Denton counties, Frisco is considered to be a suburb of Dallas. This puts you close to all that Dallas and Fort Worth have to offer, whether you're just looking for a day trip into the city or a starting point for a longer excursion.
Since Frisco is only approximately 25 miles from Dallas/Fort Worth International Airport, getting to and from other parts of Texas, the United States, and the rest of the world is a breeze.
9. You'll be living in a family-friendly, welcoming community
Ask any Frisco local what they love most about their hometown, and you'll likely hear them all say that the sense of community they feel is the best thing about calling Frisco home.
Frisco is a great place to raise a family because of its safe neighborhoods and warm, welcoming locals. As soon as you start looking at available rental units in Frisco, you'll get a warm welcome. Feel free to grab some coffee and pie at a nearby café and chat with your new neighbors about their friendly city.
Cons
1. Housing is expensive
Housing costs in Frisco are at an index of 175, which is far higher than the state average of 84.3 and the national average of 100, and this is a major con for people willing to move to the city but unable to handle the cost of housing.
When compared to the median price of $316,127 for a home in the rest of Texas, the cost of a home in the Frisco area is significantly higher at $694,988.
Many newcomers simply cannot afford housing that is twice as expensive.
2. Summer humidity is a problem
Due to its location in the humid subtropical climate zone, Frisco has consistently high humidity levels year-round. Humidity levels in the summer typically hover around 80%, making for a hot and sticky time.
Because of this, spending time outside can be exceedingly unpleasant. Avoid going outside between midday and about 3 in the afternoon, as this is when the temperature is at its peak. Also, don't forget to drink plenty of water.
3. There are bugs and insects everywhere
There's always a brand-new scary storm on the horizon in Frisco, no matter the season. As a result, it attracts all sorts of strange bugs, including some that bite and sting.
Approximately eight-inch-long Texas redheaded centipedes and red harvester "fire" ants, which feed on other dead insects, can be seen in Frisco.
In addition, there are tarantula hawks, camel crickets, white-lined sphinxes, and Eastern velvet ants. You might be needing the services of an exterminator every once in a while, unfortunately.
4. There's the risk of tornadoes
Frisco is right in the middle of Tornado Alley. There is no escape tornados here. And they are ferocious.
The winds generated by these funnel-shaped clouds can reach speeds of over 100 miles per hour, wreaking havoc on anything in their way. The last major tornado that hit the area was in 2015, causing a lot of damage.
Some people who are considering moving to Frisco have decided against doing so because of the high risk of tornadoes in North Texas.
5. There are few bicycle lanes in the town
Frisco is not the place to be if you enjoy cycling through town on a warm summer morning.
Apart from the frequent tornadoes that rip through the area, Frisco is near the top of the list of cities in need of an upgrade for bike infrastructure. Sadly, that means you won't find many bike lanes or trails to travel throughout the city.
6. There's always traffic in Frisco
Traffic is a hassle whenever you have to drive, day or night. Due to the city's expanding population, Frisco's traffic congestion is constantly becoming worse.
Unfortunately, the development of Frisco's road system has lagged behind the city's expansion. This causes significant traffic delays, especially during the rush hours of morning and evening commutes.
Frisco municipal officials are working to ease traffic, but there are no quick fixes. While this is happening, residents should factor extra time into their commutes.
In Conclusion
Living in Frisco comes with its benefits; you get to enjoy low tax rates, you'll be living in a safe city, and you'll have easy access to outdoor recreational activities.
On the other hand, it's important to consider the cons that come with it, too, such as the expensive housing, the high risk of tornadoes, and the summer humidity.