10 Things to Know BEFORE Moving to Coral Springs, FL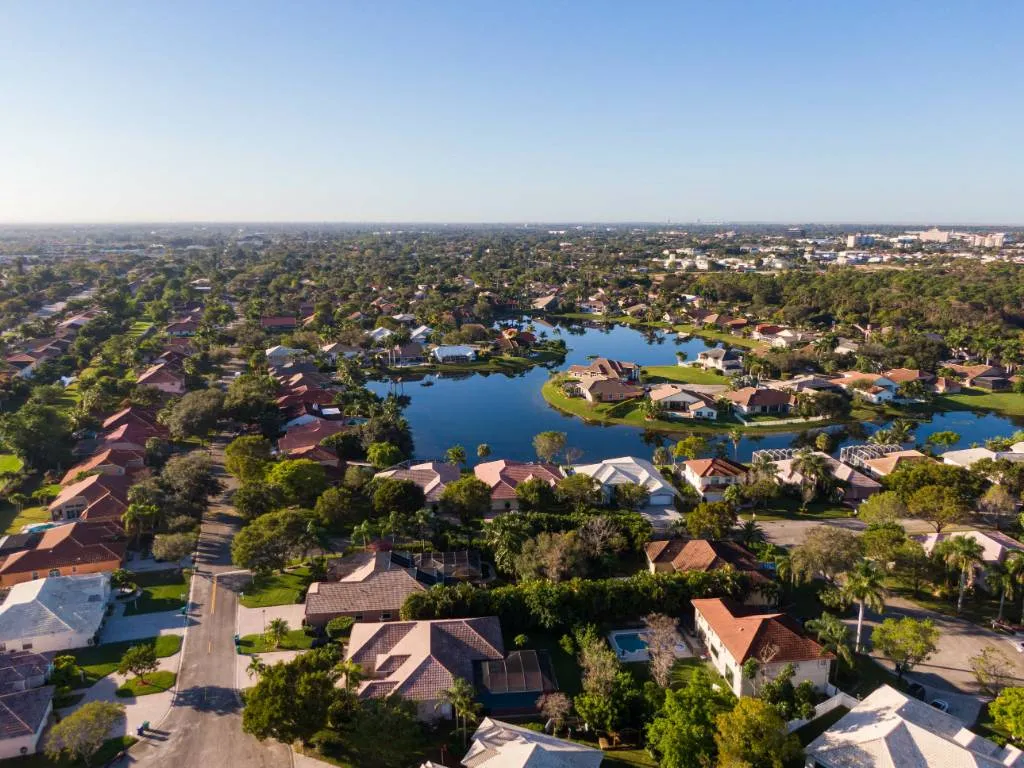 ---
Known to be one of the fastest-growing cities in Florida with over 130,000 residents, Coral Springs is a beautiful city located in Broward County.
This city has picturesque landscapes, family-friendly neighborhoods, and a diverse community, making it an attractive destination and a great place to call home.
Just like moving to any other city, moving to Coral Springs comes with its own set of challenges and adjustments. Hence, there are some essential aspects to consider before making the move to this city.
Let's delve into ten things you should know before moving to Coral Springs, FL.
1. Proximity to big cities
One of the perks of living in Coral Springs is its great location, which makes it near some big cities.
Some of these cities include Miami, FL, which is situated just about 40 miles away from Coral Springs. Also, Fort Lauderdale, FL, is approximately 20 miles southeast of Coral Springs. West Palm Beach, FL, is roughly 50 miles north of Coral Springs.
Coral Springs' proximity to these major cities provides its residents with a variety of experiences, amenities, and job opportunities beyond what the suburb itself offers.
2. Temperature is warm throughout the year
Coral Springs boasts a tropical climate, which means warm temperatures throughout the year. There is high humidity and frequent afternoon thunderstorms during the summer. The hot season lasts about four months, from late May to late September. The hottest month in this city is August, with an average high of 90°F and an average low of 77°F.
Winters are mild and pleasant, with no snowfall. If you're moving from a cold region, you'd need to adjust to the tropical weather here and have appropriate clothing and accessories.
3. Coral Springs has a diverse community
Coral Springs is a diverse city with a strong sense of community. The town prides itself on being inclusive and respectful of different cultures and lifestyles.
A variety of multicultural events that celebrate the diversity of its residents are hosted every year. Worthy of mention is the Festival of the Arts, which often features performances, art exhibitions, and food from various cultural backgrounds, such as Caribbean, Latin American, Asian, and Middle Eastern.
The diverse community in Coral Springs encourages tolerance, learning about different cultures, and networking opportunities among residents.
4. Family-Friendly Environment
If you are moving to Coral Springs with your family, then you'll find this city to be a welcoming place. Coral Springs is known for its excellent schools, safe neighborhoods, numerous parks, healthcare facilities, and recreational facilities.
The focus on family values is evident in the various family-oriented activities and programs available. Some of these programs include the "Our Town" festival, holiday parades, and cultural celebrations. You'll enjoy shopping at The Coral Square Mall, a popular shopping destination for families, as it includes family-focused stores and a play area for children.
Also, Coral Springs is one of the safest cities in Florida, ensuring a secure environment for you to live with your family.
5. Coral Springs has 26 schools
Coral Springs places a high emphasis on education and is home to 26 top-rated schools, including 18 public and 8 private schools. This gives you a variety of options to choose from for your kids.
The city is served by Broward County Public Schools, which offer a range of educational options for students. Some notable schools include Parkside Elementary School, Forest Glen Middle School, and Coral Springs High School.
6. The unemployment rate is lower than the national average
With an unemployment rate of 2.90%, less than the national average of 3.6%, Coral Springs has ample job opportunities. The thriving industries in this city include healthcare and medical services, professional and business services, education, retail and hospitality, finance and insurance, information technology, and real estate.
The job growth in Coral Springs has been positive, and jobs have increased by 1.9% over the past year. However, it would be best if you secure a job before moving or have a clear plan in place, as the competition can be fierce in certain industries.
7. A decent transportation system
Many residents of Coral Springs use private vehicles as their primary mode of transportation. The city has well-maintained roads and highways, making it convenient to travel by car. Owning a car, however, can be pretty expensive for some people.
Other transportation options include buses, bikes, and taxis. Considering the various transportation options available in this city will help you make informed decisions based on your preferences and needs.
8. Enjoy recreational activities at Sportsplex and Mullins Park
The city offers lots of recreational activities for residents. Mullins Park and Sportsplex are two popular destinations for residents to enjoy recreational activities in Coral Springs. From picnicking and playing sports to exploring walking trails and engaging in community events, there's something for all ages and interests.
Whether you're into sports, nature, or simply spending time outdoors, these parks provide a great setting to relax and have fun.
9. Quality healthcare services
Living in Coral Springs guarantees you access to quality healthcare services. There are a range of medical facilities, clinics, and hospitals to cater to residents' healthcare needs in this city. Notable healthcare facilities include Broward Health Coral Springs, Coral Springs Medical Center, and Pediatric Associates Coral Springs.
You can familiarize yourself with the healthcare options available in the area and ensure you have adequate health insurance coverage to make accessing these facilities easier.
10. There is a plethora of cultural attractions
While Coral Springs might not be as bustling as larger cities, it still offers lots of cultural attractions and entertainment options. The Coral Springs Center for the Arts hosts a variety of well-attended performances, including concerts, theater productions, and comedy shows. The Coral Springs Museum of Art and the Coral Springs Center for the Arts are interesting places you'd love to visit for cultural attractions.
You can also visit nearby cities like Fort Lauderdale and Miami for even more cultural experiences.
In conclusion
Moving to Coral Springs, Florida, can be a rewarding experience for you. The city's diversified culture, welcoming atmosphere, and strong sense of community all add to its allure. However, you should consider the hot weather before making the move to Coral Springs, FL. 
Learn More About Living in Coral Springs, FL