10 Things to Know Before Moving to Columbus, OH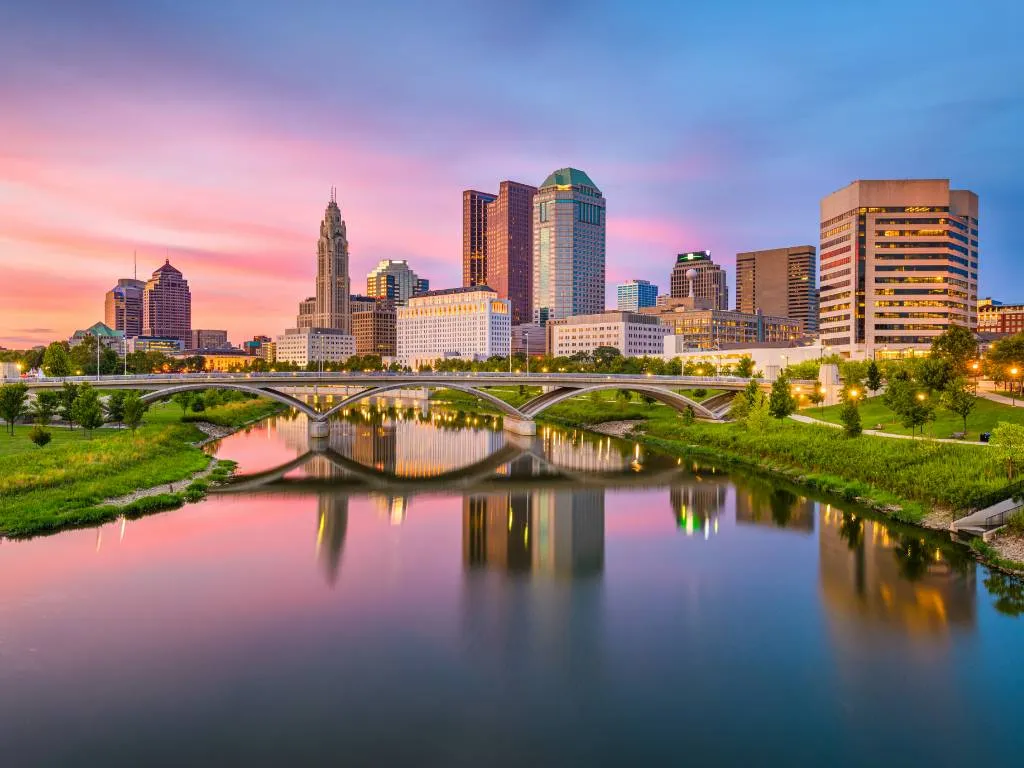 ---
Perhaps the most well-known aspect of Columbus, Ohio, is the city's passionate enthusiasm for college football. Ohio State Buckeyes fanaticism is deeply ingrained in daily life. While the streets may be decked up in scarlet and gray, there is much more to this city than meets the eye.
Art, music, theater, museums, and other forms of cultural expression abound in Columbus. There is a large and active labor force because of the numerous businesses and the expansive Ohio State University.
Curious about what else this city has to offer? Keep reading as we talk about ten things to know before moving to Columbus, OH!
1. Columbus' cost of living is 10% less than the national average
Columbus, Ohio, the state capital, is not only a stunning destination but also surprisingly economical. The cost of living in Columbus is 10% cheaper than it is nationwide. It's essential that you and your family relocate to an area where you can comfortably live within your means.
It's also worth noting that housing is 20% cheaper, utilities are 7% cheaper, and food prices are reduced by 3%. Columbus is a great place to live for many reasons, but its low cost of living is particularly attractive.
The median home price is currently $256,324, up nearly 10% from the beginning of the year. As more people move to Columbus, experts believe the market will continue to expand steadily.
2. Ohio State University is one of the city's largest employers
When moving to Columbus, finding work should not be too difficult, depending on your field of expertise.
The Ohio State University is a major employer in Columbus. Along with the other local school districts, this university is a significant employer in the area because of its size and prominence. As the state capital, Columbus is home to numerous state and federal agencies, each providing various employment opportunities.
Healthcare, insurance, retail, IT, and financial services are just some industries with major headquarters in Columbus. Job opportunities are available, as there is something for everyone.
3. Columbus City School District has 623 schools
If you want to move to a city with a reliable education district, Columbus is a great choice. The city of Columbus is located in Franklin County's Columbus City School District. The 623 schools in this district include 429 preschools, 217 elementary schools, 102 middle schools, and 74 high schools. There are 73 public charter schools and 401 private schools available.
Columbus is home to a large number of elementary schools, and it also contains close to 50 colleges and universities. There are both public and private schools in Columbus, with the latter being the more common.
The Ohio State University is a fantastic option for anyone seeking a four-year public education, and there are many more excellent institutions to research as well. For its part, Franklin University is a private, four-year college: the Ohio Dominican University, a private, four-year institution, and much more. There is also Columbus State Community College, a public 2-year institution.
4. Live in areas like Victorian Village, German Village, or Franklinton
Let's talk about the best Columbus neighborhoods and communities, as chosen by Columbus residents themselves. Since "best" is subjective, we will only name a few Columbus neighborhoods that have earned a solid reputation among locals.
The German Village is a popular topic of conversation among Columbus locals. Numerous cafes, restaurants, and boutiques may be found in close proximity to the area's lovely brick single-family houses.
The Short North Arts District is a trendy and culturally significant part of the city. This is where most recent graduates choose to make their homes. Numerous apartment buildings and condominium complexes can be found here.
The Victorian Village area has stunning scenery all around. There are many grand residences in the area, including examples of the Gothic Revival, the Second Empire, and the Queen Anne styles.
Franklinton is a more family-friendly neighborhood with plenty to see and do for people of all ages, thanks to its combination of peaceful residential streets and redeveloped industrial zones.
5. Satisfy your taste buds at Veritas or Brassica Sandwiches & Salads
There is no shortage of excellent dining options in Columbus. The restaurants in this city cover the gamut of styles, cuisines, and ambiances. You and your family can choose from various restaurants in Columbus, including Italian, Steakhouse, and Japanese selections.
Located in the heart of Columbus, Veritas has earned a reputation as one of the best in the city during the past decade. There are multi-course banquets here that take inspiration from the cuisines of Spain and Scandinavia.
Lindey's is an elegant bistro, ideal for celebrations and romantic evenings in German Village. Breakfast, lunch, and dinner are all on the menu. We recommend the Steak Frites, the Lobster Bisque, and the Angel Hair Pasta with Cajun Shrimp.
The menu at Brassica Sandwiches & Salads is entirely devoted to dishes from the Mediterranean region. Fresh, locally sourced meals are served. The fresh ingredients at this restaurant are a big part of why it's so popular amongst the locals.
6. Check out the Columbus Museum of Art or Ohio Theatre
Columbus is home to a vibrant cultural scene and several interesting tourist destinations. The Columbus Museum of Art is a world-class cultural institution that features modern and contemporary art, photography, and folk art worldwide.
The Ohio Theatre is a beautiful theater that frequently hosts traveling Broadway shows and other artists.
The Franklin Park Conservatory and Botanical Gardens are a peaceful haven in the middle of the city, showcasing exotic plants from all corners of the globe in both indoor and outdoor exhibitions. 
7. Taxes rates are high in Columbus
The higher tax rates may be a deterrent for some people considering a move to Columbus. In addition to the state income tax of 5%, there is a local income tax of 2.5%.
Additionally, property taxes are higher than in most other Ohio towns. While these taxes are essential for sustaining city services and facilities, they might be difficult to pay for some households.
Additionally, the sales tax rate in Columbus is 7.5%, which is higher than the statewide average of 5.75%. Because of the city's higher tax rates, prospective residents may find that the cost of living there is higher than they can afford despite the city's already low cost.
8. Winters are harsh and hazardous
Winters in Columbus are known for being particularly chilly and snowy. Columbus experiences chilly winters, with average lows in the 30s and occasional single-digit highs. The average annual snowfall is roughly 28 inches.
It is normal practice to delay plowing residential streets during periods of severe snowfall. Black ice and snow-packed roads are additional dangers that motorists and pedestrians face when the temperature drops and it begins to snow.
9. Enjoy the outdoors at The Columbus Zoo and Aquarium or The Scioto Mile
Nature lovers, families, and those looking for excitement will all find something to do outside in Columbus. More than twenty parks and wildlife preserves with kilometers of paths are part of the city's metro parks system.
The Scioto Mile is a beautiful path that follows the Scioto River and provides access to many outdoor events held all year round. Over 10,000 species and numerous outdoor displays make the Columbus Zoo and Aquarium a one-of-a-kind outdoor destination.
The Olentangy River is perfect for kayaking and canoeing, while the adjacent Hocking Hills are home to breathtaking rock formations and other intense outdoor sports.
10. The air quality is poor during summer
Those with respiratory problems may experience difficulty during the summer months in Columbus due to the city's poor air quality. Ozone and particle pollution levels in the city tend to be higher than average because of its location in the Ohio River Valley and its closeness to coal-fired power facilities.
Air quality is tracked and reported on by the Ohio Environmental Protection Agency (EPA), which updates its Air Quality Index (AQI) from 0 to 500 every day.
The AQI tends to rise on sunny, humid summer days because pollutants react with the sun's heat to produce ground-level ozone. However, the city has taken measures to enhance air quality, including encouraging public transit and introducing green infrastructure to cut down on automobile emissions.
However, people with respiratory issues could avoid being outside during peak hours and instead remain indoors if the air quality index (AQI) is high.
To Sum it All Up
Columbus is a charming, energetic city with a low cost of living, a thriving economy, excellent schools, and numerous opportunities for entertainment. Before moving to this city, however, consider the harsh winters, high tax rates, and poor summer air quality.
Learn More About Living in Columbus, OH