15 Things to Know Before Moving to Cincinnati, OH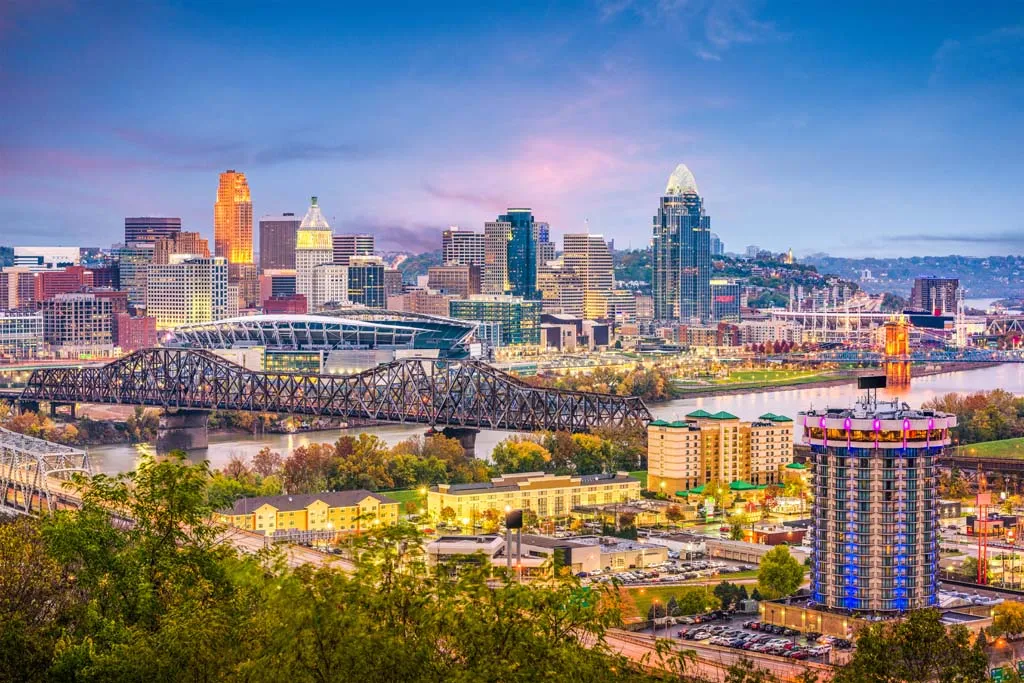 ---
Among Ohio's major cities, Cincinnati ranks third in size. Home to more than 300,000, this is a flourishing city with plenty of potential. The city takes great pride in its sports teams, which have gained widespread renown because they have been an integral part of Ohioan culture since the state was established. The city also has a world-class zoo, a flourishing arts scene, and a robust job market, among other things.
Looking to move to this city? Check out fifteen things to know before moving to Cincinnati, OH! 
1. A cost of living index of 86
Cincinnati's low cost of living is a major selling point for the city. The city's cost of living is 14% lower than the national average, and its housing market is the most budget-friendly aspect of life there.
The median property costs $215,066, while the median rent is only $662, over 50% savings compared to the national average. When relocating to Cincinnati, you won't have any trouble finding a safe, low-cost neighborhood that meets your demands when it comes to housing.
2. Study at the University of Cincinnati, Mount St. Joseph University, or UC School of Medicine
Want to further your education in the Queen City of Ohio? Learn about cancer biology, radiography, anesthesia, and more at the UC School of Medicine. Join the best co-op program in the country at the University of Cincinnati, the largest university in town. Join Xavier University for a small-school experience with more than 90 undergraduate majors.
Cincinnati State offers Bachelor's, Master's, and Associate's degrees and various technical certificates at reasonable costs. Mount St. Joseph University is one of the most reasonably priced local universities worth considering. Nevertheless, if you're willing to commute just ten minutes south of the city, Thomas More University offers excellent academic programs.
3. Take in nature at California Woods Nature Preserve, Cincinnati Nature Center, or Glenwood Gardens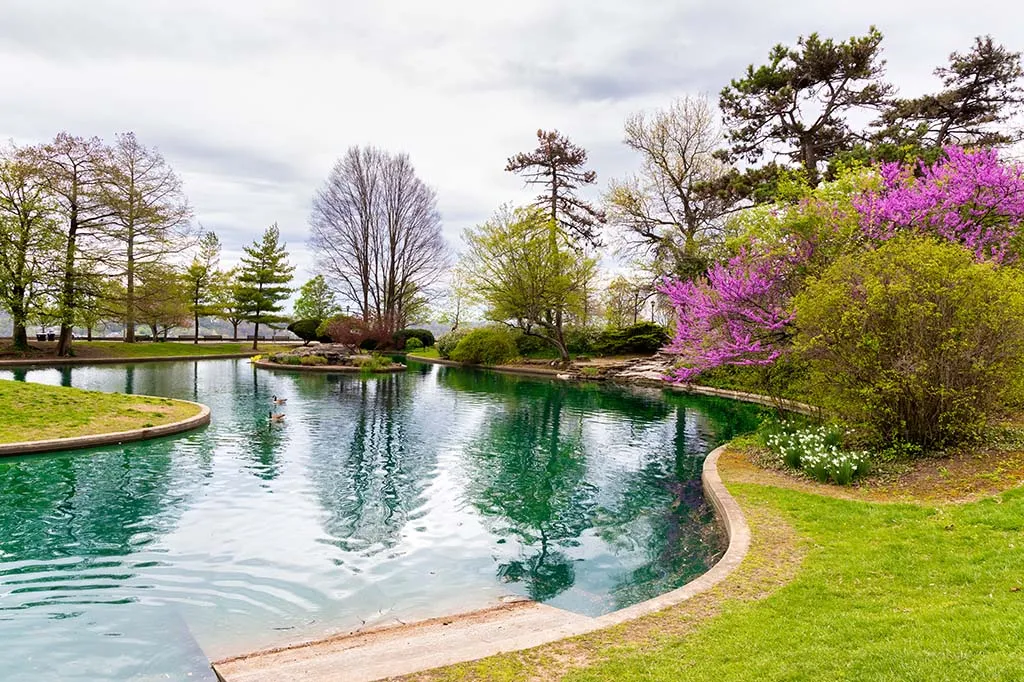 Cincinnati is home to many beautiful parks where you can escape the hustle and bustle of the city. Explore California Woods Nature Preserve, a woodland that spans over 100 acres and is home to a wide range of plant and animal life. Adventure Outpost is a recreation center with golf, horseback riding, fishing, canoe launching, and more.
Participate in a Fall Bird Walk, join the Camera Club, or go on a wild mushroom hunt and dinner at the Cincinnati Nature Center. Have a cold one with your pals while casting your rods in Sharon Woods. Visit Glenwood Gardens and take a walk along the Wetland Loop Trail, enter the Lottery Bow Hunting Program, and settle in for Story Time in the Garden. After Cincinnati's first snowfall, you can also head to Perfect North Slopes to ski, snowboard, or sled down the slopes.
4. The Righteous Room, Energy Nightclub, and Mecca OTR are some hot nightlife spots
Are you a nightlife person? Cincy's got you covered. Relax at The Righteous Room with a martini. Three nights a week, enjoy a glass of Mariana Rose while listening to modern jazz riffs and soul music at Nostalgia Wine & Jazz Lounge. Energy Nightclub is the perfect place to let loose and have fun with your pals.
Visit Sundry and Vice and try one of their numerous original drinks. Mecca OTR is a hidden outdoor pub where you can warm up by the fire while listening to live music. Cincinnati Cock Battle is an opportunity to sing your heart out at the one-of-a-kind Japanese karaoke club Tokyo Kitty while voting for your favorite bartender.
5. Enjoy the best of Cincinnati Chili
Cincy, the "chili capital of the world," claims ownership of the chili named after it (also known as Skyline Chili). Skyline Chili's well-known chili recipe was developed by the restaurant's Greek owners. But what sets this standard chili unique from any other chili? There are no beans in it. Instead, it is piled high atop spaghetti or hot dogs with cheese, onions, spicy sauce, and oyster crackers.
Want to sample the meal that's won over so many fans? Check out Camp Washington Chili and order the 513-Way Chili or a Chili Cheese Sandwich. Price Hill Chili, run by the same family for three generations, also serves tasty dishes such as the Chili & Cheese Omelet, Hot Chili Melt, and Incline Salad Chili.
6. Get a job in the healthcare, banking, or manufacturing sector
Cincinnati has a thriving economy and is home to several Fortune 500 corporations, so new residents won't have to look far to find gainful employment. Anyone starting out in the city's major sectors, such as healthcare, banking, manufacturing, or retail, will thrive here.
UC Health and TriHealth are great places to start making an impact in the medical field. Get a job at a bank or financial institution like Fifth Third or Western & Southern. You might also apply to other major corporations for work, such as The Kroger Company, Procter & Gamble, or Johnson & Johnson.
7. There are lots of public transportation options available
Even though most people in Cincinnati get about by car, there are numerous helpful public transit options. Use Go Metro to get to school or to explore the sights between Uptown and Downtown Cincinnati. There's also the Southbank Shuttle if you're going to Northern Kentucky river towns like Covington and Newport.
Explore Cincinnati on two wheels with Red Bike. Ride the free Connector electric streetcar to see iconic Cincinnati neighborhoods, including The Banks, Downtown, and Over-the-Rhine. To get somewhere else, you can take a flight from the Cincinnati/Northern Kentucky International Airport.
8. Have fun with the family at Cincinnati Zoo & Botanical Garden or King's Island
Looking for something enjoyable to do with the kids in Cincinnati? Visit the Cincinnati Zoo & Botanical Garden and participate in family-friendly activities like Breakfast with the Animals, Zoo Blooms, and more. Newport Aquarium, sometimes known as the "Cincinnati Aquarium," is home to rare white alligators in Gator Alley.
Take a trip up Interstate 71 to King's Island, the biggest amusement and water park in the Midwest, and ride "The Beast," the world's longest wooden roller coaster. Coney Island's Sunlite Pool is bigger than a football field and is a great place to cool off on a hot day.
9. Cincinnati Fire Museum and Cincinnati Museum Center are just two of the city's numerous museums
There is no shortage of museums in Cincinnati. The Cincinnati Art Museum and the Taft Museum of Art are must-sees for art lovers, showcasing everything from ancient South Asian artifacts to cutting-edge photography. Cincinnati Museum Center, built in the Art Deco style, is home to the history, science, and children's museums, as well as the OMNIMAX theater.
Visit the Cincinnati Fire Museum to get a glimpse into the history of modern firefighting, or check out the American Sign Museum to see hundreds of vintage and neon signs that are larger than life. There's also the Cincinnati Reds Hall of Fame & Museum for interactive displays that bring baseball's past to life.
10. The city is home to three professional sports teams
There are three professional sports teams in Cincinnati, giving you plenty of opportunities to cheer on local stars all year long. See the Cincinnati Reds (Major League Baseball) of the Big Red Machine in action at Great American Ballpark. From the WHO DEY Deck at Paycor Stadium, see the Cincinnati Bengals (NFL) end the Bo Jackson Curse.
Experience a different style of football when FC Cincinnati (MLS) takes the field at TQL Stadium. Put on your running shoes for the Flying Pig Marathon, the best race in Cincinnati. Or, yell "Buckeye Up!" at any lacrosse, soccer, or basketball game featuring the Ohio State Buckeyes of the National Collegiate Athletic Association.
11. Attend the Juneteenth Festival, PNC Festival of Lights, or The Panegyri Greek Festival
There are many festivals in Cincinnati that celebrate the city's diverse cultural backgrounds. At the Juneteenth Festival, you can watch Brazilian samba dances, listen to poetry readings, have your face painted, and watch a march of flags. The Panegyri Greek Festival offers an opportunity to sample authentic Greek cuisine and gain insight into Greek traditions.
Take in the Wild Lights display, which features 4 million LED lights, at the PNC Festival of Lights. At Oktoberfest Zinzinnati, you can get a taste of Germany in the middle of the United States. At Taste of Cincinnati, over 550,000 people gather on Fifth Street to enjoy food from food trucks while listening to live music and watching a parade of flags.
12. The weather can be erratic
Those who live in Cincinnati frequently complain about the city's erratic weather. It is one of the few U.S. communities where four distinct seasons can all be experienced in a single day. One minute, the sun is out and bright; the next, it's raining heavily. Those who live there will tell you that they have had snowstorms in October and April, as well as 70-degree days in December.
Unlike San Diego, the city doesn't have perfect weather 350 days a year, but it does have all four seasons, so you can experience the warmth of the sun in the summer, the chill of the morning in the fall, the beauty of snow in the winter, and the blooming of spring flowers.
13. The city has a thriving beer culture
In recent years, Cincinnati has emerged as a major hub for the craft beer industry. And it's not something new; it's been going on for over two centuries in the city.
More than 34 bars and breweries are open to the public, and you may have trouble deciding where to drink because there are so many places to choose from.
Some popular favorites include Braxton Brewing Company, Fifty West Brewing Company, Listermann Brewing Company, and MadTree Brewing.
14. The city's air quality is subpar
The American Lung Association reports that the greater Cincinnati area has consistently high particle pollution levels and ozone throughout the year.
Many coal-burning power stations in the area are to blame, as they supply most of the region's electricity and contribute significantly to the problem. This has led to poor air quality in the city.
15. Traffic could get bad across the Brent Spence Bridge
You can travel to most locations in the city within twenty minutes, making driving throughout the city a relatively painless experience. There's no comparison to big cities like Chicago, LA, or NYC.
The Brent Spence Bridge, which connects Interstates 71 and 75, is a major source of frustration for drivers.
The bridge carries traffic to and from the CVG airport and the city center, connecting the metropolitan areas of Northern Kentucky and Cincinnati across the Ohio River. Because of this, it is considered to be one of the worst traffic hubs in the entire country.
Conclusion
Living in Cincinnati comes with a lot of perks, such as the affordable cost of living, booming job market, great educational opportunities, and a ton of fun activities for the entire family, among others. However, you should consider other factors before moving, like the city's erratic weather and poor air quality.
Learn More About Living in Cincinnati, OH