10 Things to Know Before Moving to Camas, WA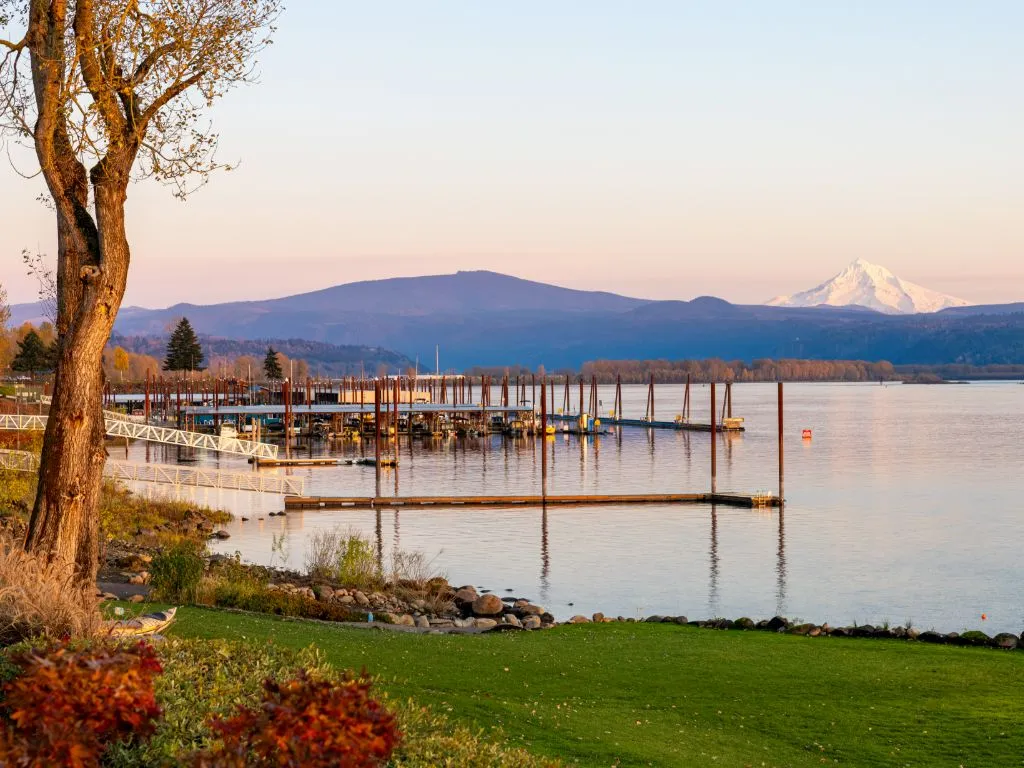 ---
Camas, Washington, is located not far from Portland, Oregon, just next to Vancouver, Washington. Camas is thriving because of the town's friendly locals and tree-lined streets. Many individuals are relocating to this city because of its low poverty rate, high median earnings, and welcoming community.
You can easily reach Portland without having to deal with the congestion and noise of the city proper by living in one of its many suburbs. If you've been wondering if moving to Camas is right for you, you'll soon find out. Let's check out ten things to know before moving to Camas, WA!
MAF Widget
1. Higher cost of living
Camas has a 136% higher cost of living than the rest of the country and a 15% higher cost of living than the rest of Washington. Housing costs in the city are 64% higher than the national average, making it the most expensive aspect of living there.
Camas has an average property price of $710,229, and 75% of residents are homeowners, with a median down payment of 27%. The median home rent is $1,321.
2. It rains a lot
The climate in Camas is mild. The city typically experiences warm summers with highs of 83 degrees and cool winters with lows of 36 degrees. Excessive rainfall is a common concern amongst Camas residents. It rains throughout the year. However, the wetter months tend to be January through March.
The wettest months, with an average of 17 days of precipitation, are November and March. There will be at least 10 rainy days in every month besides July, August, and September.
3. There are a ton of great schools to choose from
The excellent public schools in Camas are a major selling point for the city. Should you decide to move to Camas, you can enroll your children in one of the following schools: Dorothy Fox Elementary School, Camas High School, Skyridge Middle School, Prune Hill Elementary School, Liberty Middle School, Grass Valley Elementary School, or Helen Baller Elementary School.
Camas is home to a number of excellent private schools, including Camas Christian Academy, Pacific Crest Academy, and Camas Montessori School. The strong test scores and small student-to-teacher ratios at these Camas schools have earned them all ratings of 8 or above from Great Schools.
4. Eat at Top Burger or Nuestra Mesa Camas
Looking for a way to get your Camas appetite satisfied? The city is home to some excellent dining options.
Nothing beats a good burger, and if you're craving an authentic American hamburger, Top Burger Drive-In is the place to go. It's easy to see why this spot has earned over 800 five-star ratings from happy customers: the diner-style exterior and constantly full (yet moving) drive-through line.
If you're on the lookout for the most romantic restaurant in Camas, go no further than Nuestra Mesa Camas. This Camas restaurant serves trendy Mexican fare and innovative drinks that provide just the right buzz.
5. Downtown Camas is lovely
Camas's historic downtown, located along NE Fourth Avenue, has been meticulously taken care of. Famous for its tree-lined alleys and vibrant mom-and-pop shops, the area has gained widespread attention. Due to its compact size, the neighborhood is ideal for strolling.
The city's core is thriving and still beating in its center. Since it has the feel of a little town, business flourishes and people get along well. Guests are always encouraged to stop by. In fact, many Portlanders make the trip out here just to spend time at the friendly and laid-back retail establishments.
6. Visit the Camas Public Library or shop at Camas Farmers Market
Camas is always bustling with activity. Residents of the city look forward to the many activities held every week, month, and year.
For instance, the first Friday of every month is "First Fridays," when stores and restaurants in the central business district remain open late, and people assemble to enjoy the nighttime atmosphere and indulge in late-night shopping.
The Camas Public Library regularly schedules events for all ages. Camas Farmers Market is held every Wednesday from June to October, next to the Camas library. Walk around and pick up some fresh flowers, herbs, fruits, vegetables, and prepared dishes.
7. Take a quick trip to Portland when you're bored
Since Camas is so close to Portland, Oregon, residents can easily travel there to enjoy the Oregon Symphony or a Broadway production. When visiting Portland with children, be sure to check out the Portland Children's Museum, Oregon Zoo, and Oregon Museum of Science and Industry (OMSI).
If you travel frequently for business, you'll appreciate how close the Portland International Airport (PDX) is—just 12.4 miles away, across the river.
MAF Widget
8. Get a job in the manufacturing or tech industry
Camas has always been a manufacturing town. Papermaking provided thousands of residents with their primary source of income for years.
Camas's industrial base has expanded and diversified since the early 1990s when the city was still a relatively small agricultural center. The area has attracted the headquarters or additional facilities of several cutting-edge manufacturing and high-tech companies. Several major institutions have offices here, including Georgia Pacific, Fisher Investments, WaferTech, Underwriters Laboratories (UL), and Fuel Medical.
9. Visit Lacamas Lake, Round Lake, or Fallen Leaf Lake
In the Pacific Northwest, enjoying nature is an integral aspect of daily life. Camas residents have easy access to a wide variety of outdoor recreation opportunities, both close to home and a short trip away.
Three small lakes can be found just to the north of Camas's downtown area: Lacamas Lake, Round Lake, and Fallen Leaf Lake. The largest of them is Lacamas Lake, open to power boats, water skiing, and other watercraft. Stand-up paddleboards (SUPs) and kayaks are welcome (or can be rented) so that you can spend quality time and get some exercise out on the water.
10. The city has a thriving beer and wine industry
Camas is a city where you can always find locally brewed and high-quality craft beer. Beer culture thrives in the Pacific Northwest. Even the classic Liberty Theatre offers local brews and wines to its patrons. There is a very good chance that craft beer is available on tap at every restaurant, regardless of the cuisine type.
The winemaking scene in Clark County is also gaining popularity. Willamette Valley, located close by, makes for a pleasant day excursion as well. Because of the region's climate and soil, its wines are often compared to those of Burgundy, France, which is why they are so well regarded internationally.
Final Thoughts
Camas is a prosperous little town that has evolved over time and adapted to the changing economic climate in the United States. It is a center for both manufacturing and cutting-edge technology.
The quality of life here is unparalleled, with excellent schools, a thriving downtown, welcoming locals, and stunning natural beauty. The high cost of living, however, should be considered before moving here.
Learn More About Living in Camas, WA