10 Things to Know Before Moving to Tehachapi, CA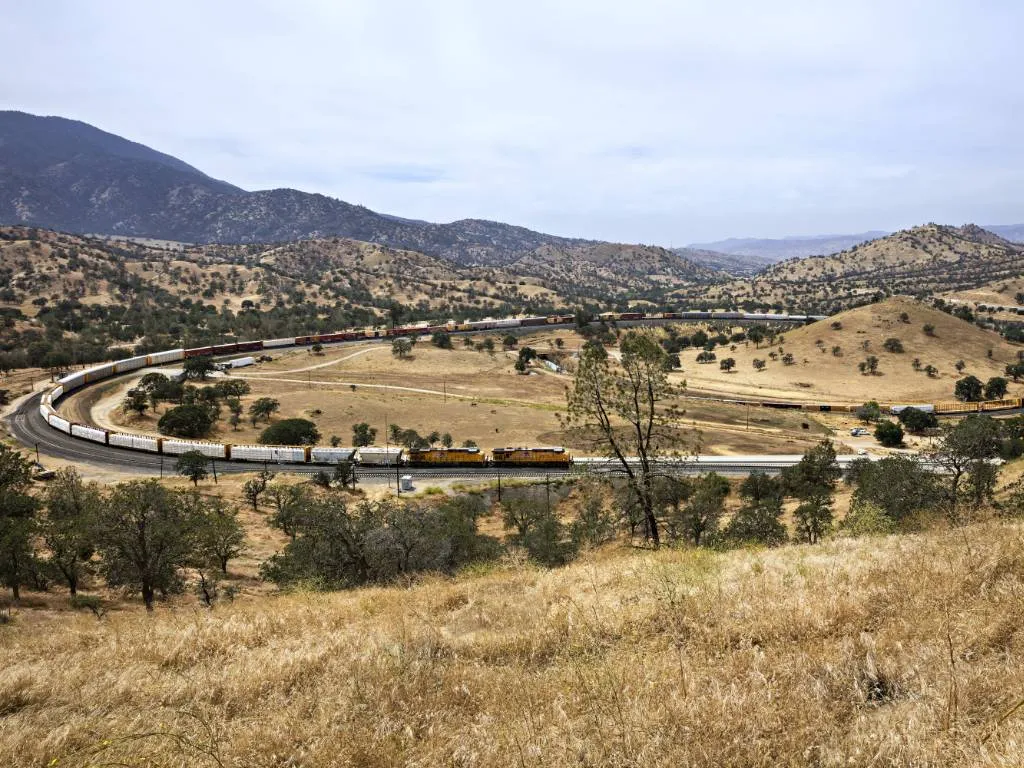 ---
Tehachapi is a charming and unique city in California, nestled in the southern Sierra Nevada Mountains. Located in Kern County, this city houses 13,247 people and offers a distinct blend of natural beauty, small-town charm, and community spirit. However, just like living in any other place, living in Tehachapi has its downsides, and it's important to be aware of the flip side before choosing to move.
Let's delve into ten things you need to know before moving to Tehachapi, CA!
1. The cost of living is 11.4% lower than the national average
Compared to other California cities, Tehachapi offers a more affordable cost of living. The cost of living here is less than the national average by 11.4%, which makes it a cheap place to live.
The median home price is $402,253, which is less than the national average of $416,000. Utilities are also less than the national average by 12%. Groceries, on the other hand, are higher than the national average by 10%. A loaf of bread costs $4.27, a gallon of milk costs $2.68, and a carton of eggs costs $2.48.
However, while people's budgets are different, Tehachapi is a great bargain for anyone looking for a comfortable place to live that doesn't break the bank.
2. There are 6 public schools in Tehachapi
Tehachapi has 6 public schools, including 3 elementary schools, 1 middle school, and 2 high schools. These schools provide quality education characterized by dedicated teachers, strong community involvement, varied educational programs, a safe and nurturing environment, local resources, and a commitment to student success.
Tompkins Elementary School, Jacobsen Middle School, and Tehachapi High School are some of the well-rated schools in this city. There are also private schools here, leaving you with a variety of options to choose from for your kids.
3. Live in Golden Hills, Bear Valley Springs, or Cummings Valley
Tehachapi offers a variety of great neighborhoods, each with its unique appeal. From the family-friendly Golden Hills to the rural charm of Bear Valley Springs and the historic ambiance of Downtown Tehachapi, there's something for everyone. Other options like West Golden Hills, Cummings Valley, Tehachapi City, Tehachapi Mountain Park, and Old Towne provide diverse living experiences.
Choosing the right neighborhood depends on your lifestyle and preferences. Whether you seek tranquility, scenic views, or a close-knit community, you'll find a place that fits your needs.
4. Experience all four seasons
Tehachapi experiences a semi-arid climate with 4 distinct seasons. Spring is mild, with daytime highs in the 50s to 70s°F. This season is accompanied by blooming wildflowers. Summer brings Warm to hot days, with daytime highs in the 80s to 90s°F and cooler evenings.
Fall offers pleasant temperatures ranging from the 60s to 80s°F during the day, and winter can be chilly with daytime highs in the 40s and 50s°F, occasionally bringing snowfall. Most rainfall also occurs in winter, and the area is known for its occasional strong winds, especially in mountain passes.
Tehachapi's climate provides a mix of seasonal changes, offering something for everyone, from blooming wildflowers in spring to scenic snowfall in winter. Ensure you check local weather forecasts when planning activities or visits to Tehachapi to stay prepared for current conditions.
5. The crime rate is slightly lower than the national average
Tehachapi generally enjoys a lower crime rate compared to some urban areas in California and the U.S. However, like other places, it's not entirely devoid of crime. The violent crime rate in Tehachapi is 21.6%, which is less than the national average of 22.7%, and the property crime rate in Tehachapi is 35.3% compared to the national average of 35.4%. With a lower rate of crime than some other regions of the nation, Tehachapi can be regarded as a safe area to live.
However, Make sure you research specific neighborhoods for crime statistics to help you choose a safe area. And make sure you take the necessary safety precautions to stay safe while living here.
6. The poverty rate is higher than the national average
While Tehachapi has a lower cost of living, it faces a higher poverty rate compared to the national average. The poverty rate in this city is 18.3%, which is higher than the national average of 11.6%.
This high poverty rate in Tehachapi has wide-ranging effects, including limited access to necessities, educational challenges, unemployment, health disparities, crime, limited economic growth, social isolation, and mental health issues. So, consider how this might impact your quality of life and social engagement.
7. Small population
Tehachapi has a relatively small population of 13,247 residents compared to larger cities in California. The small population in this city fosters a close-knit community with strong social bonds, a relaxed lifestyle, and active community engagement. However, it also presents challenges such as limited economic diversity, reduced access to specialized services, and fewer cultural and entertainment options.
If you're hoping to live in a place that gives you access to tons of amenities and entertainment options, then Tehachapi might not be the place for you.
8. Immerse yourself in the outdoors at Brite Lake
Tehachapi is a paradise for outdoor enthusiasts. With its scenic beauty, hiking trails, and proximity to the Tehachapi Mountains, you'll have plenty of opportunities to explore and immerse yourself in the great outdoors.
A notable park where you can enjoy outdoor activities in this city is Brite Lake. It is a serene and picturesque recreational area known for its diverse outdoor activities. It offers excellent fishing opportunities, boating, kayaking, and scenic hiking trails. The lakeside area is perfect for picnicking and BBQs, making it family-friendly. Birdwatchers will appreciate the variety of bird species, and seasonal beauty adds to its charm.
Also, Brite Lake hosts local events and fishing derbies throughout the year, making it a popular destination for residents and visitors alike. You'll enjoy hanging out here.
9. The job market is picking up
Although the unemployment rate in Tehachapi is 8.4%, which is significantly higher than the national average of 3.8%, Tehachapi offers diverse job opportunities in sectors such as agriculture, aerospace, and renewable energy. The job growth in this city has also been positive, as jobs have increased by 1.2% over the past year.
In addition, residents often commute to nearby cities for additional job prospects. Telecommuting and remote work options are also available, and the region has a thriving small business community. Educational resources are accessible for career development, and networking within the close-knit community can help uncover job openings.
Some of the top employers in this city include Airstreams, Tehachapi Nazarene, and World Wind Services.
10. Community spirit among residents
In Tehachapi, community spirit is the heart and soul of this charming mountain town. Residents enjoy close-knit bonds, frequent community gatherings, and a strong commitment to giving back through volunteerism. The support for local businesses, love for outdoor activities, and preservation of historical heritage further unite the community.
In times of crisis, Tehachapi residents stand together, offering mutual support and showcasing a strong spirit of solidarity. The celebration of cultural diversity, active community engagement, and a profound sense of belonging make Tehachapi a welcoming and inclusive place for all who call it home. Two well-attended community events you shouldn't miss in this city include the Tehachapi Mountain Festival and the Tehachapi Apple Festival.
To Sum it All Up
Moving to Tehachapi, CA, can be a rewarding experience. The city offers an affordable cost of living, decent schools, and a range of job opportunities. However, make sure you consider factors like poverty rates and access to limited amenities before making the move to Tehachapi, CA!