10 things to know before moving to Burlington, VT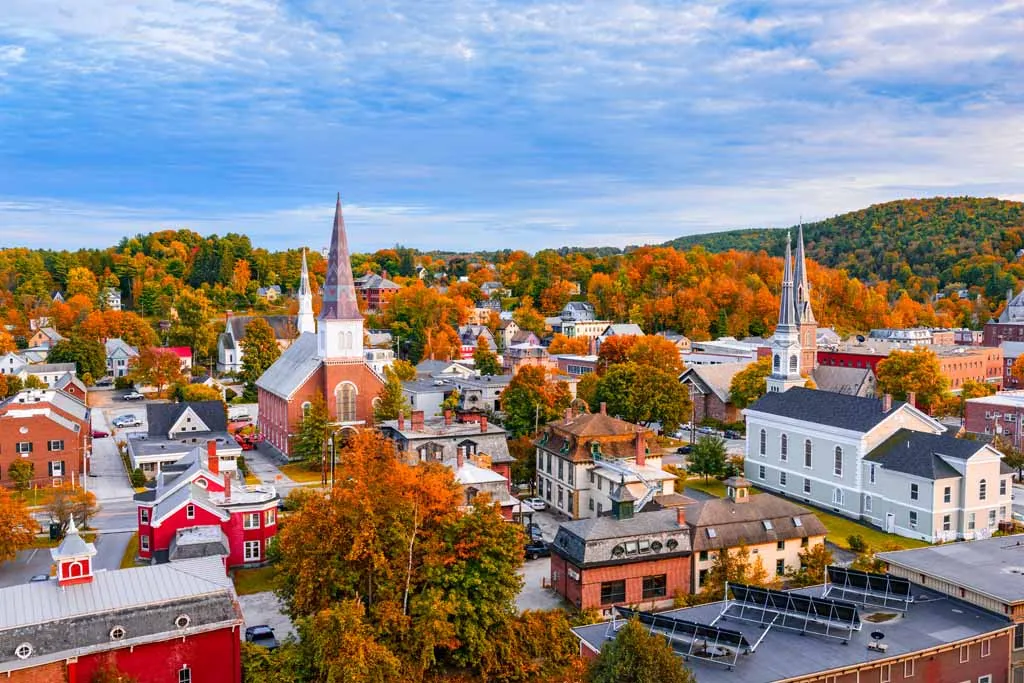 ---
Burlington, Vermont, is a bustling, charming city, situated on the shores of Lake Champlain. With a population of over 43,000, Burlington is known as the 'Queen City' of the Green Mountain State. If you're thinking of making a move to this city, then check out these 10 things you have to know before moving to Burlington. Let's get right into it!
1. It's a stunning city
Burlington is a beautiful city, no doubt about that. The mountains and bodies of water around it make for breathtaking scenery, plus you get to experience all four seasons. From the flowers in the spring to the gorgeous leaves in fall, every season comes with its unique beauty and charm. It's no wonder this city was ranked among the Top 100 Best Places to Live in the United States in 2021.
MAF Widget
2. It can be really expensive to live in
We're not gonna mince words here; your savings will bear the brunt if you move to Burlington. The cost of living index in this city is 111.5, which is 17% higher than the national average. The average monthly expense for electricity is roughly $220, while monthly phone service bills are about $180. Not to mention the taxes, which are also sky high. Burlington residents pay over $6,000 annually in property taxes, well above the national average of about $2,471. So if you're planning to save as much as you can, looking somewhere else would be a better choice.
3. Winters can be terrible
If you're planning to move to Burlington, you might as well go shopping for thick winter coats and take some plowing lessons. Burlington experiences some extremely harsh winters, with most places receiving an average of 72 inches of snow per year.
It's not uncommon to hear residents grumble about how inconvenient it is to always have to plow or shovel their driveways. To make things easier, you should get a car with a remote starter so you can start it early in the morning and have it ready to go by the time you leave for work.
But despite that, you'll still need to clear the snow and ice off your car before getting in. And during snowy days, driving on the street requires some…let's just say, creativity.
4. A warm and friendly community
You'll be joining a community of warm and welcoming locals if you move to Burlington. The folks in this city are known for their generosity and willingness to help those around them. It's quite common for people to throw you a kind smile when you walk by them on the street.
Some people even call the city 'the South of the North' because of how welcoming people are. And a quick tip: whatever advice your neighbors give you, take it. You'll thank us later.
5. A remarkable artistic and cultural scene
Burlington has a thriving art and cultural scene. There is a wide variety of artistic and cultural events to attend in the city all through the year, from plays at the Flynn Theater to music events with the Vermont Symphony Orchestra. During the warmer months, Vermont hosts numerous craft shows where local artisans sell their craftworks.
The Burlington Farmers Market has been going strong since 1980, with activities taking place both in the summer (outdoors) and the winter (indoors), and boasting more than 90 shops selling locally grown yet quality food produce, art, and even flowers.
6. Finding a house might take forever
You'll have a tough time getting a house in Burlington. For one, the median home price is an exorbitant $478,479, and the median rent is about $1,600 monthly.
Secondly, housing is extremely scarce due to the large population of college students in Burlington. And with the number of people trooping to the city, the scarcity only gets worse. So without the help of a real estate agent, it might be difficult to find a suitable place to stay in this city.
7. The city has a low median income
If you're dreaming of living the Kardashian lifestyle in Burlington, We hate to break it to ya, but you're in for a rude shock.
Coupled with the high cost of living and housing, it might be difficult for those who don't make much money to make ends meet. Burlington has a median household income of a little over $51,000, which is lower than in most other American cities.
Luckily for you, there is a wide variety of occupations available in Burlington, and most of them require no training or experience. There will always be plenty of other jobs open for you, whether you're between jobs or just graduated. So you should be able to secure a job that provides adequately for your needs.
8. An incredible dining scene
Burlington is known as the food hub of Vermont, and it sure means a lot to the people who live there. The Farmers Market plays a major role in this.
Leunig's Bistro, with its outstanding French food, and the Church Street Tavern, with its bar ambiance, both offer excellent eating experiences.
Burlington has plenty of great eateries, bars, breweries, and wineries, so you'll always have something to satisfy your cravings.
MAF Widget
9. Lots of recreational activities
You'll never run out of fun things to do in Burlington, that's for sure.
There are more than thirty-five parks in the city and they all serve as community hubs by providing opportunities for outdoor activities like swimming, boating, camping, community races, and bike rides, as well as indoor activities like concerts.
The town's parks and recreation department does a great job at providing a wide variety of engaging recreational opportunities for families, at reasonable prices.
Enjoy the lakeside scenery at Lakeside Champlain. Have some fun basking in the sun at North Beach. The ice rink at Leddy Park Arena is open all through the year. Take a trip to the Echo Lake Aquarium and Science Center, which houses over 70 species of fish and other reptiles.
10. There are tons of great schools
Burlington is a college town, and it is home to many amazing schools. The University of Vermont has a population of over 11,000 students, and they form the bulk of the city. There's also Champlain College, and many other notable elementary schools such as Champlain Elementary School, Edmunds Elementary School, Burlington Senior High School, and many others. To put it simply, if you're looking for a city with quality schools for the kids, Burlington's got you covered.
Final Thoughts
A lot of things make Burlington a great city to live in, from the stunning environment to the abundance of fun things to do. However, the high cost of living and scarce housing are major factors that might make you rethink your decision to move. Considering all the good stuff this city has to offer, as well as the not-so-good ones would help you make a decision based on your preferences and priorities.