10 Things to Know Before Moving to Wilmington, DE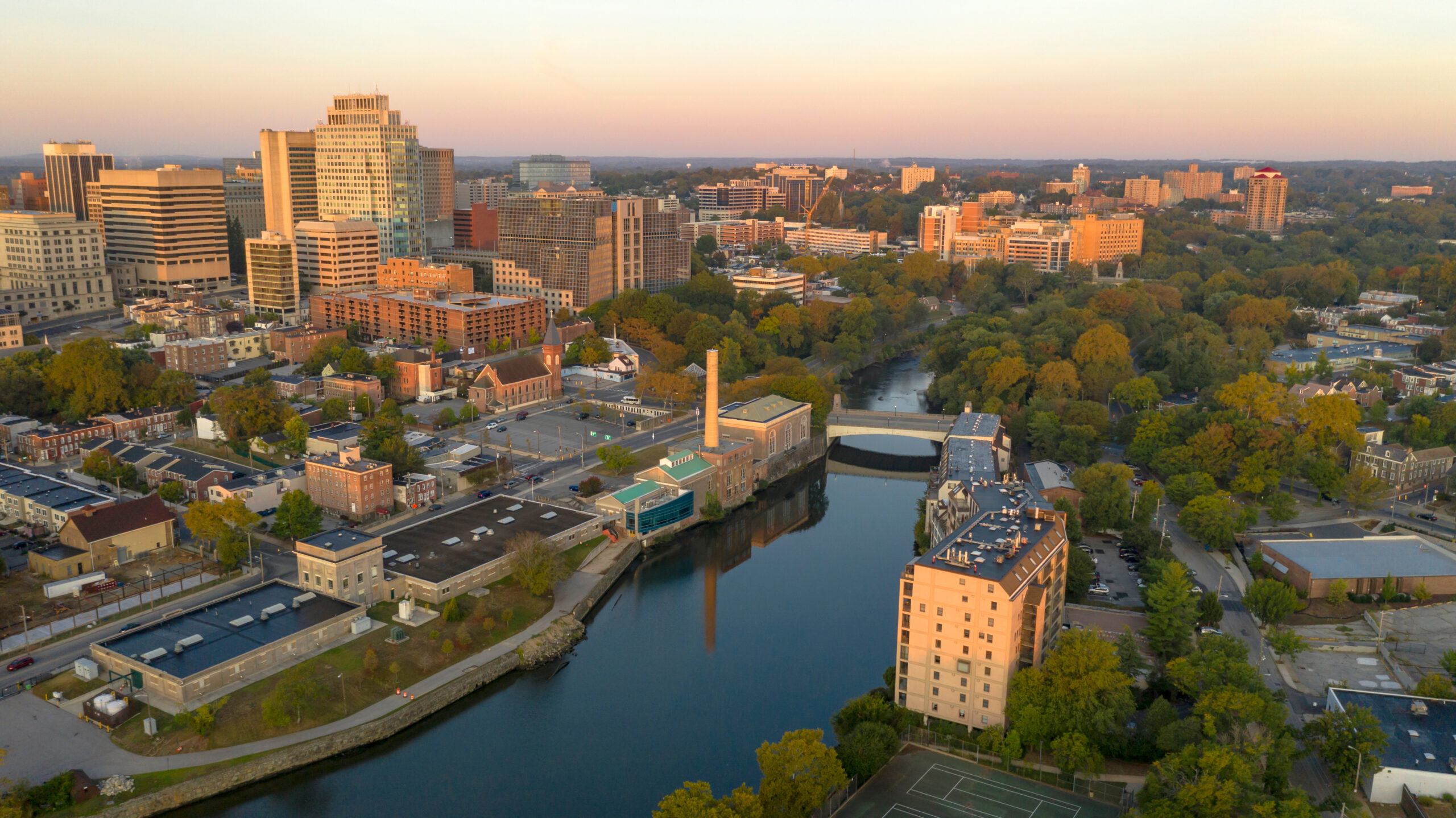 ---
Wilmington is the largest city in Delaware, but it is home to less than 71,000 people. Located at the confluence of the Brandywine and Christina Rivers, it is a bustling yet welcoming metropolis. The waterfront in Wilmington is a wonderful spot to go for a stroll, shop, dine, or enjoy a concert. Art, architecture, and culture can be found in abundance in the city, and it has a much cheaper cost of living than other Northeastern cities. All of these things make Wilmington a draw for people looking to move to a nice spot in Delaware.
Keep reading as we talk about 10 things to know before moving to Wilmington, DE!
MAF Widget
1. A convenient location
Wilmington is one of the southernmost stops on the Southeastern Pennsylvania Transportation Authority (SEPTA) line serving Philadelphia and is located approximately 33 miles away. And thanks to Amtrak, getting to New York City or Washington, DC, is as simple as hopping on a train. The city of Wilmington serves as the halfway point between these two major megacities. You can reach Atlantic City in a matter of minutes from Wilmington by crossing the Delaware Memorial Bridge.
One reason for Wilmington's thriving economy is the city's convenient location.
2. The city is a cultural haven
The people of Wilmington don't have to travel far to experience some of the best art and history the country has to offer. They are literally engulfed in them.
Wilmington is home to a wide variety of cultural attractions, including the Delaware Art Museum, the Delaware Contemporary, the Delaware Theater Company, the Riverfront Blues Festival, and the Christina Cultural Arts Center. The Delaware Art Museum houses a world-class collection of pre-Raphaelite art, including works by local luminary Howard Pyle, among other things.
The Winterthur Museum, Garden, and Library houses the best collection of American decorative arts in the country, and it is not far distant. Winterthur, located on what was once the DuPont estate, features a thousand acres of gardens, meadows, and woodlands.
3. There are lots of parks
Whenever you want to get away from city hustle and have some peace and quiet in nature, Wilmington's got you covered.
Brandywine Park spans an impressive 178 acres in central Wilmington. The park is home to a zoo and a sports stadium, in addition to its hiking paths and botanical gardens. It's a regular venue for cultural activities.
The Brandywine River flows through Wilmington State Park, which spans 345 acres. Explore the park's trails and historical landmarks.
4. A small-town feel
For good reason, Wilmington's housing market has been experiencing a surge in interest from potential purchasers, especially those attracted by its small-town vibe.
You can feel like you're living in a tiny town when you live in Wilmington, despite being near all the conveniences of a major city. The people in this city are also friendly and look out for the members of their community.
5. There are many job opportunities
Numerous job options are available in Wilmington. Electricians, business analysts, healthcare workers, and HVAC technicians are just some of the in-demand professions in the city. You can also find well-paying positions in medicine and sales, for example.
Christiana Care Health System, Delaware State University, Blackrock Capital Management, AstraZeneca, Delmarva Power, and Wilmington Trust Corp. are just a few of the state's major employers.
6. A reasonable cost of living
Wilmington's cost of living is just about the same as the national average. You spend less on transportation and utilities in this city. Housing is also less expensive than the national average. The average rent for a studio apartment is about $852, while the median home price is $307,686, less than the national average of 428,000.
If you get a good job, you'd be able to live comfortably in this city without problems.
7. There are tax benefits to enjoy
Delaware's property tax rate is the seventh lowest in the United States, and so Wilmington enjoys this benefit too. Taxes on property only amount to an average of about 0.53 percent. That translates to a yearly tax bill of around $1,600 for a home in Delaware with a market value of $200,000, on average.
Other tax benefits should also be taken into account
Your Social Security benefits are not subject to taxation, and the top income tax rate is capped at 6.6%. State taxes do not apply to the first $12,500 of retirement income or pension for those over the age of 60.
MAF Widget
8. There are many lovely beaches nearby
When you move to Delaware, you'll quickly learn that the state has a stellar reputation for its exceptionally clean, kid-friendly beaches. Because of this benefit, thousands of people flock to the state every summer.
Fortunately, these beaches aren't far from Wilmington, so you can go have fun in any of them on a sunny afternoon. Have a nice summer getaway at Rehoboth beach, one and a half hours away from Wilmington. Dewey beach is an ever-vibrant place, perfect for a family outing. And if you'd prefer a more quiet spot instead, then head over to Bethany Beach.
9. You'll need your own car to get around
Living in Wilmington can be difficult if you don't have a car. The majority of people in this city drive their own vehicles. It can be difficult to use the public transportation systems that do exist if you are unable to move around on your own. If you need to get anywhere in the city but don't have access to a car, you can look into rideshare services like Uber and Lyft, and there are even some taxis, but you'll need to schedule your trip in advance.
10. A perfect place for retirees
In addition, whether you're in your 50s, 60s, 70s, or beyond, Wilmington is a fantastic place to retire.
Retirees are drawn to this city and state by its low taxes, pleasant year-round temperatures, and wealth of leisure opportunities.
The percentage of residents 65 and up in this state is close to 20%. This means that retiring to Wilmington will make it easier to meet new people and form friendships.
In Conclusion
With its small-town charm and cultural heritage, Wilmington is a lovely place to live if you're looking for a relaxed city while still having access to incredible amenities. The city offers a reasonable cost of living, great tax benefits, and job opportunities, and you'll find living here quite pleasurable.