8 Pros and Cons of Living in Boerne, TX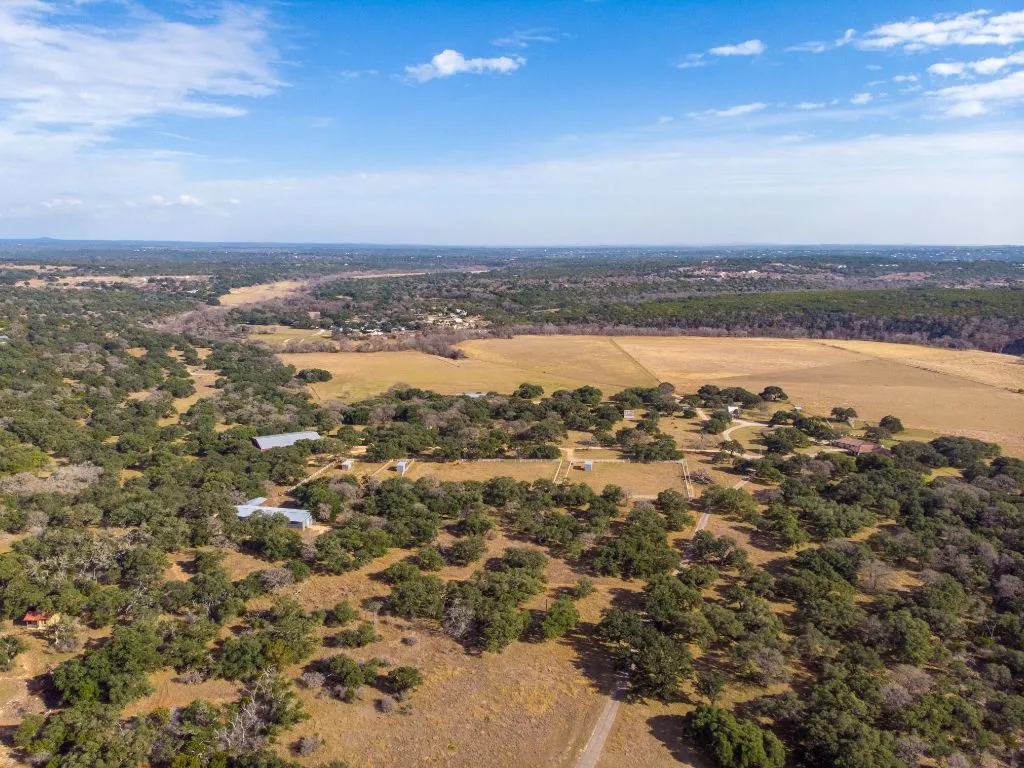 ---
Located in the peaceful Texas Hill Country, Boerne is a modest community with a population of slightly over 19,000. Once populated by immigrants from Germany and Prussia, the influence of those cultures is still strong and very palpable today.
Boerne is an attractive city because it combines the advantages of proximity to both a significant metropolis with big city-amenities and the vast countryside characteristic of Texas.
Let's talk about eight pros and cons of living in Boerne, TX!
1. The city has a strong German heritage
Boerne is a city that celebrates its Germanic heritage via its festivals, cuisine, and architecture. Being a resident in this city allows one to fully immerse oneself in the city's storied heritage.
Both the Boerne Schuetzen Verein shooting club and the Boerne Village Band were established by German immigrants and continue to serve the local community till today.
MAF Widget
2. The city has a lot of historic buildings
You can take a stroll down Main Street and see the maintained buildings that make up the historic area.
Visit the Kuhlmann-King Historical Complex to learn more about the city's past in four distinct structures, including the first public school in the area, a big residence constructed by a German immigrant in the early 20th century, the famous Henry J Graham structure built in 1891, and the City Hall from 1910.
Take a tour with a knowledgeable guide who can fill you in on the history and significance of the structures you'll be seeing. And if you move here, you can be the tour guide for family and friends who visit from out of town.
3. Boerne is close to San Antonio
Getting to San Antonio from Boerne takes roughly forty minutes. Because of its central location, Boerne provides easy access to both rural and urban amenities.
Visit San Antonio whenever you want and take advantage of the city's world-class medical facilities, vibrant nightlife, historic landmarks, and scenic natural settings. If you prefer a more rural and rustic environment, you may still enjoy all that Boerne has to offer without having to travel too far.
Boerne is one of the most interesting and attractive communities in the Texas Hill Country because of its proximity to both bustling urban centers and peaceful rural areas.
4. It doesn't snow in Boerne
Boerne has hot, muggy summers, short, chilly, windy winters, and is always partially cloudy. The annual average temperature is around 39 degrees and rarely drops below 27 degrees or rises over 98 degrees.
From May 31st to September 18th, the average high temperature is over 87 degrees Fahrenheit. August is the hottest month in Boerne, with an average high of 93 degrees and a low of 72 degrees.
The chilly season, with daily highs below 66°F, lasts for 2.9 months, from November 25 to February 21. In Boerne, January is the coldest month of the year. However, it doesn't snow in this city, so you can leave your shovels behind.
5. The property crime rate is slightly higher than the national average
In a typical year, there are 21.98 criminal incidents in Boerne for every 1,000 residents. The northeast section of Boerne is widely regarded as the safest by locals.
There is a 1 in 71 probability of becoming a victim of a violent crime or property crime in Boerne. Although the violent crime rate is lower than the national average, at 16.2, the property crime rate is slightly higher than the national average rate of 35.4, at 38.7.
6. Boerne Independent School District is highly-rated
Boerne is home to the well regarded Boerne Independent School District (BISD). With 9,617 pupils enrolled between Pre-K and Grade 12, the school's student-teacher ratio is 17 to 1. Reading and math proficiency among state school students stands at 67% and 68%, respectively.
Some highly rated schools in the district include Fair Oaks Ranch Elementary School, Kendall Elementary School, and Boerne High School. The University of Texas at San Antonio is located in nearby San Antonio, making it the closest university. 
MAF Widget
7. Attend the Boerne Berges Fest or Oma's Christmas Crafts Fair
Boerne Berges Fest is an annual event held over the Father's Day weekend to honor the town's German heritage. The city plays host to two separate car exhibitions in October: the Key to the Hills Rod Run and the All British Car Day.
November and December also have family-friendly activities perfect for getting everyone in the Christmas spirit. In addition to arts and crafts, live music, and shopping, Dickens on Main features a one-man performance of A Christmas Carol.
You can get all of your holiday shopping done in one place and take in the festive atmosphere of Main Street by attending Oma's Christmas Crafts Fair in the month of December.
8. Living costs are higher than the state and national average
With a cost of living index of 119.6, living expenses in Boerne are 11% higher than the national average and 17% higher than the state average. This means that living in this city is more expensive than in the average Texas city and may put a strain on your finances if you're moving from a cheaper place.
Boerne's median home price, at $550,013, is also higher than the national average of $428,000.
In Conclusion
If you're looking to live in a city where you can soak in a different culture from what you're used to, Boerne is just perfect. The city's German heritage and culture make it truly unique, as reflected in its events and activities. However, you should be prepared for the cost of living if you choose to move to Boerne. 
Learn More About Living in Boerne, TX