15 Things to Know Before Moving to Bellingham, WA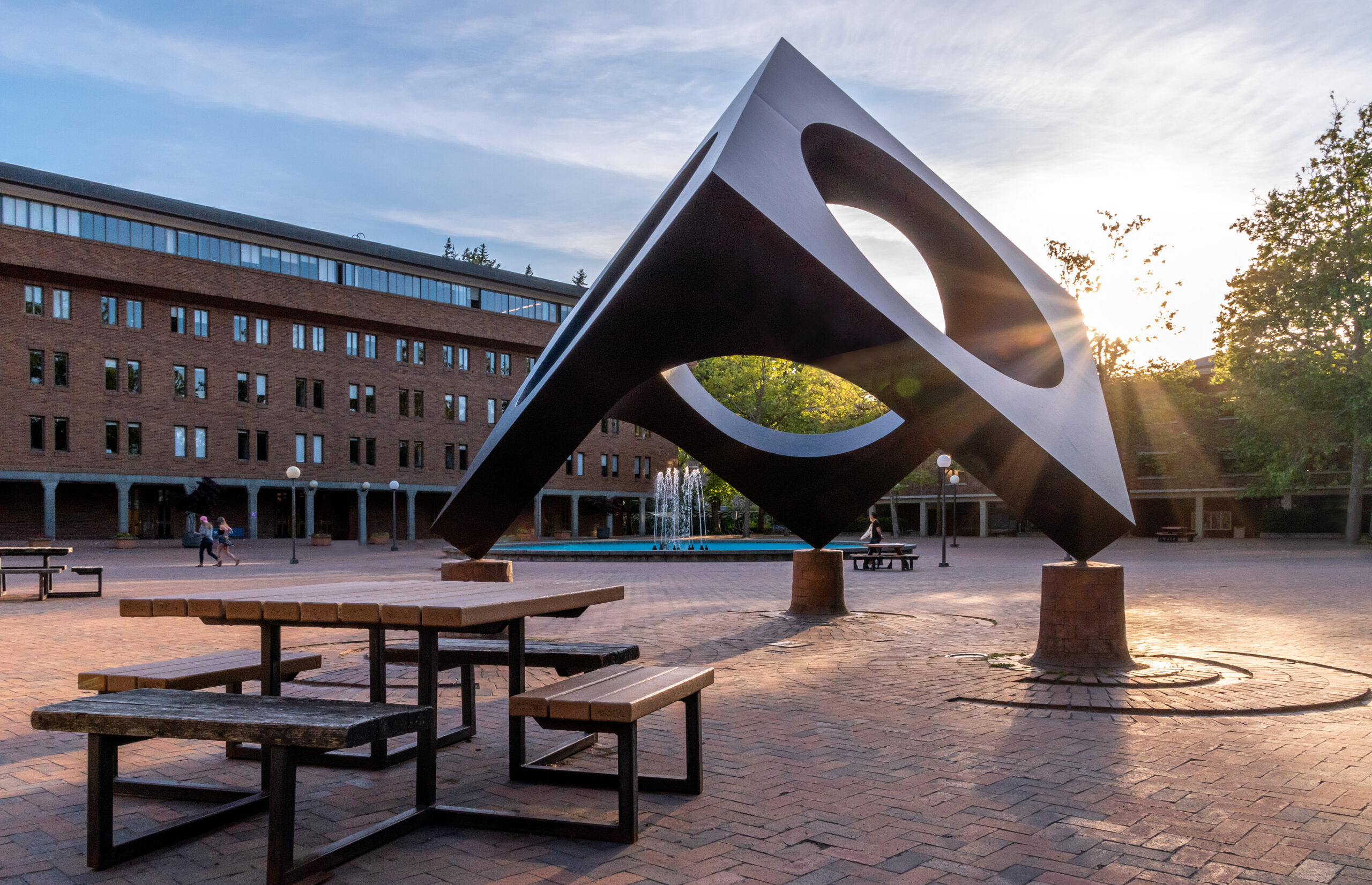 ---
Many folks who are looking for a fresh start are drawn to Bellingham, Washington. The people who live in this city are a unique mix of people from all over America who contribute to the city's stellar reputation as a friendly, outdoorsy destination.
Known for its particularly stunning envelope and natural scenery, Bellingham could be the place for you if you're looking for peace and quiet in a beautiful setting among the lakes and mountains. Let's talk about 15 things you should know before moving to Bellingham WA!
1. A convenient location
Bellingham's location between many other large urban centers makes it an ideal location for many people. It is only a couple of hours away from the Pacific Northwest's two largest cities, Seattle and Vancouver. Its proximity to the San Juan Islands, Mount Baker, and the North Cascade Mountains also ensures that you're never more than a day's trip or a bike ride away from breathtaking scenery.
2. The summers are mild
Summers in Bellingham are among the city's most attractive features, with daytime highs around 70°F, and daylight lasting late into the evening. From June to September, the sun sets around 7-8 pm, and up till 10 am, it's still bright enough to get things done outside.
And speaking of the sun, it's warm and golden here, giving the city a stunningly beautiful look and putting everyone in the mood to have some fun outdoors. Simply put, summers in Bellingham are an absolute delight.
3. The winters can be really cold
Nothing good lasts forever they say, and unfortunately, it's the same in Bellingham. You should soak up the summer warmth as much as you should, because from October to April, it gets cold with temperatures ranging from 33°F to 45°F. The days are mostly cloudy, the nights are a little bit chilly, and as all of the Pacific Northwest, it rains a lot! You'd better start getting used to staying indoors during winters.
4. You'll be driving a lot slower here
If you're a 'fast and furious' kind of driver, you're gonna be slowing things down in Bellingham. Bellingham is unlike other cities where you can safely go five miles beyond the speed limit without worrying about getting a ticket. The local police will pull you over and issue a ticket if your speed is significantly higher than the speed limit.
Usually, drivers are restricted to going no faster than 25 mph. It might be as slow as 15 mph sometimes, and as fast as 35 mph on rare occasions. But until you are on the highway, you probably won't be doing any high-speed driving in the city.
5. It's nighttime throughout the winter
The early onset of darkness throughout the winter months is something we cannot ignore. It gets really dark during the winter months, and when it's only 4 pm in December, it may as well look as dark as midnight outdoors.
6. There are lots of stunning farms
Just outside Bellingham and towards the east, you will come across some of the most gorgeous farms you have ever seen. There are hundreds of farms, with wild, lush landscapes dotted with red barns and silos and old, weathered wood. Occasionally you'll find tons of white birds on the farms too. These farms make for perfect attraction sites on weekends when you're bored.
7. There's so much to do outdoors in Bellingham
This city is known for its scenic beauty and natural charm, so you can spend as much time as you like outdoors, taking in all that it has to offer. Bellingham Bay is an unmissable attraction. Visit Whatcom Falls Park, for all the gardens, trails, and waterfalls.
There are many other parks such as Fairhaven Park, Big Rock Garden Park, Larrabee State Park, and many others. Visit lakes like Lake Whatcom and Lake Padden. Go hiking on trails such as Galbraith Mountain Trails, South Bay Trail, Interurban Trail, Stimpson Family Nature Preserve, and Hertz Trail, which are just a few of the many trails in the city.
8. The people are warm and friendly
The residents of Bellingham are known for their generosity and kindness. They have a soft, friendly, and compassionate nature.
Whenever you make any inquiries, you can be sure that they will give you their full attention and do whatever they can to help you out. Bellingham is not a busy city, so residents and visitors alike are more than willing to spend time with you. In general, there's a warm sense of welcome and warmth in the city.
9. Bellingham folks love their pets
Many people in Bellingham own pets, from dogs to raccoons. Several off-leash dog parks are available in the city, but that's not all. Whenever people go out and about doing errands, you can bet that their dogs will be right there with them.
Generally, the people in this city have a soft spot for wildlife. You won't look too hard before you spot a deer or an owl.
10. The city has a flourishing arts and cultural scene
For a small city, Bellingham has a vibrant arts and cultural scene. Take in some street art, check out some outdoor paintings and sculptures, explore the galleries indoors, and unwind with world-class performances.
Bellingham's Downtown Arts District is filled with exciting things to do. Visit Whatcom Museum to learn more about the city's history and culture. See a live performance at Mount Baker. And wander about the many art galleries at Fairhaven Village is home to numerous art galleries.
11. Housing is expensive
One drawback about Bellingham? Housing is expensive and scarce. The housing market, here, is extremely competitive, and the median home price is $704,611. You know what that means; you've got to have a solid budget if you're thinking of buying a house here. However, there are lots of great neighborhoods in the city, so if you manage to find a home you like, it'll definitely be worth it.
12. Clean air and a clean environment
If you're looking for a city with clean air, Bellingham is among the top ten cities with the cleanest air in the United States. Your lungs would thank you for it. The city is also known for its clean environment, hotels, restaurants, and tourist spots, all of which maintain a high standard of hygiene.
13. A standard school system
Bellingham is a highly educated city, and there are many great schools at all levels, from elementary to higher education. Lowell Elementary School, Birchwood Elementary, and Alderwood Elementary are just a few of the well-performing elementary schools in town.
There are also high schools like Bellingham High School, Options High School, and Sehome High School. In addition, the city is home to institutions of higher learning, such as Northwest Indian College, Whatcom Community College, Western Washington University, and Bellingham Technical College.
14. A high cost of living
The cost of living in Bellingham is 23% higher than the national average, at an index of 123.2. The median rent is about $1,571 a month, phone bill costs about $161.65 monthly, and the prices of food and groceries are also 13% higher than the national average.
And considering the fact that the job opportunities in the city aren't particularly exciting, the high living costs is certainly a drawback.
15. There are a lot of homeless people in Bellingham
Yeah…homelessness is a major thing in Bellingham. It doesn't take much of a walk to come across homeless people within the city. Nothing less than 750 people in Whatcom County are homeless each night, and the expensive housing only makes the situation worse. If you find the thought of that disturbing, you might want to look somewhere else.
To Sum it All Up
There are many reasons you might want to move to Bellingham, and there are many reasons you might not want to, either. The stunning scenery, good schools, and abundance of outdoor activities are attractive features, but the high cost of living is a major drawback. So, is Bellingham, WA your ideal city? It's all up to you.