Pros and Cons of Living in Augusta, GA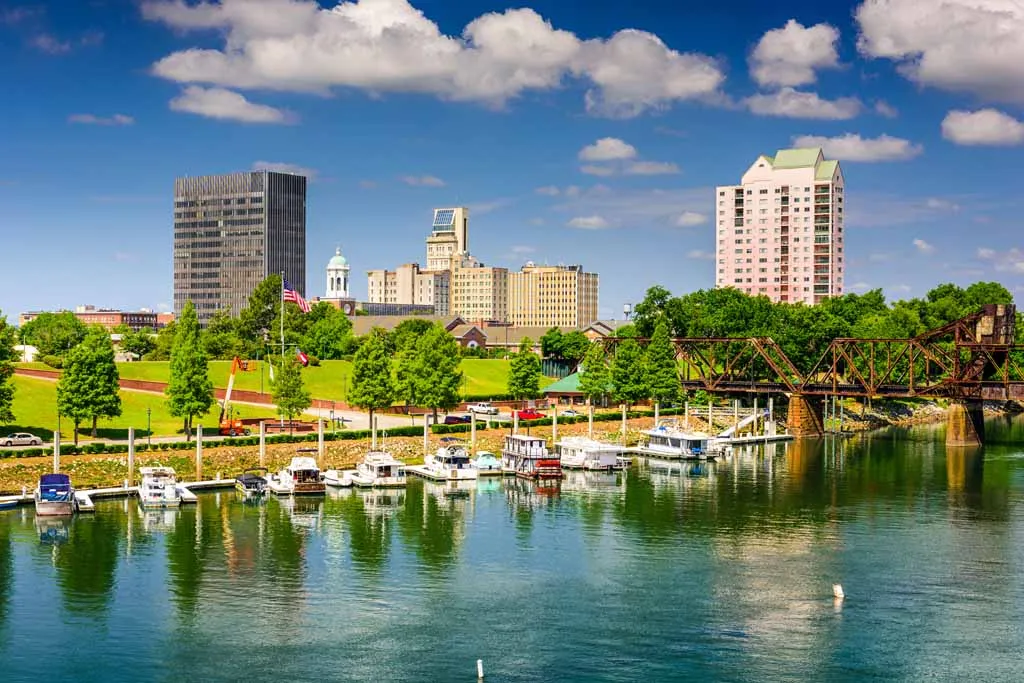 ---
Augusta is the second-largest city in Georgia and also the oldest. About 150 miles due east of Atlanta, Georgia's capital, you'll find this picturesque city on the banks of the Savannah River. All across the world, people know Augusta because of the Master's Golf Tournament. It is held annually at Augusta National Golf Club and is watched by millions of people across the world.
However, the city is not without its drawbacks, and it's important to be aware of both the city's advantages and disadvantages. Here are 10 pros and cons of living in Augusta!
Pros of Living in Augusta
1. You get to enjoy many amenities
Augusta has many of the same cultural and recreational amenities as larger urban centers. As a resident of this city, you'll have access to a lot of cultural opportunities. The city also boasts an amazing minor league baseball team, the Greenjackets, and a plethora of outdoor festivals throughout the year. 
There's also an active restaurant scene, stunning buildings, picturesque lakes, and a lively theatre community. In a nutshell, this city has everything that larger US cities do, but with a fraction of the population.
2. The city has clean, fresh air
Augusta's air quality has been improving over the past few years. This is wonderful news for anyone who values clean air. It was recently stated in The Augusta Chronicle that in the past three years, there have been no days with excessive ozone levels in Augusta. The American Lung Association has given the city an "A" for its lack of ozone pollution. Particle pollution was graded a B, which is also satisfactory.
3. A nice weather
In Augusta, you can't help but want to spend a lot of time outside, thanks to the pleasant, warm climate that lasts for most of the year. Augusta is seldom as hot as some of the other coastal cities in Georgia. The city also has milder winters than neighboring Rome and Atlanta in northern Georgia.
Augusta receives about 46 inches of rain on average per year, which is much higher than the national average of 38 inches. Nevertheless, the city rarely sees snow, with an annual average of barely 1 inch as opposed to the 28 inches seen across the country on average. The city also sees 218 bright days every year, which is more than the 205 days the rest of the country enjoys on average.
4. An affordable cost of living
The cost of living in Augusta is 16% lower than the national average, which is excellent news for people hoping to save more and cut expenses.
Housing is also extremely affordable in this city, with a median home price of $175,535 and an average rent of $812.
Considering the incredible quality of life in Augusta, the affordable living expenses are a major benefit that comes with living in this city.
5. A thriving arts and culture scene
Augusta is rich in history and culture. The city's history is proudly displayed at the Augusta Museum of History, and you can learn about it by visiting any of the many museums or art galleries located there. The museum features numerous displays relating to local history, healthcare, and arts and culture. Along the area's main thoroughfare, you'll find a string of retro gas stations which are excellent for learning about the history of the location.
There are works of art in the Morris Museum of Art that you will truly value because of the curators' attention to detail. One's exposure to the city's culture is not complete without a trip to the art museum.
If you're an art or culture lover, you'll enjoy living in Augusta.
6. Golf lovers would love Augusta
If you love golf, Augusta is a terrific place to live because it is home to numerous world-class golf courses. In terms of public access, no course in the state can compare to Forest Hills Golf Club. Many of the best players in the world converge here. This area is home to some of the world's best golf courses, as well as more reasonably priced alternatives.
Besides playing on a course that has been meticulously cared for, you'll also get to use some top-notch, cutting-edge golfing infrastructure. The peaceful, tranquil surroundings are ideal for golf, and the weather is ideal for making great swings.
Cons of Living in Augusta
1. There are too many insects
It's not unusual to find yourself immediately swarmed by gnats, mosquitoes, and other biting insects when you open your front door in Augusta. The deadliest times are in the spring and summer, so be prepared with plenty of insect repellent (or light, cover-up clothing).
2. The schools have a C-rating
Augusta is a place where you might rethink sending your kids to school. A C- rating indicates only slightly above-average performance in the Augusta School District. If you place high importance on your children's education, you might want to look elsewhere.
3. An average walkability rating
Although the weather in Augusta is pleasant, the city itself is not particularly conducive to walking. While it's great that Augusta has convenient access to public transportation, the city's walkability has to improve significantly as well.
This city receives a D+ grade from WalksScore, meaning that it has a pedestrian-unfriendly environment. A lack of proper facilities for cyclists is also a drawback. It's not easy or safe to go around by bike in some areas.
If you plan on staying in this area for a while, buying a car will make getting around much more convenient.
4. A high crime rate
The rate of property crime in this city is 76.3, which is much higher than the national average of 35.4. The violent crime rate is a whopping 60.1, with the city experiencing a recent spike in violent crimes. When compared to other major U.S. cities, Augusta has the 32nd highest murder rate per capita.
But just like every other city, Augusta has its safe neighborhoods. It's important to carry out adequate research on the safe and unsafe parts of the city before making the move.
To Sum it All Up
There are a lot of things that make living in Augusta an attractive option for people looking to move there, but there are certainly drawbacks too.
The abundance of amenities, clean air, affordable cost of living, and pleasant weather are some of the major benefits, but it's also important to consider the cons such as the high rate of crime and the average rating of schools in the city.