10 Things to Know Before Moving to Myrtle Beach, SC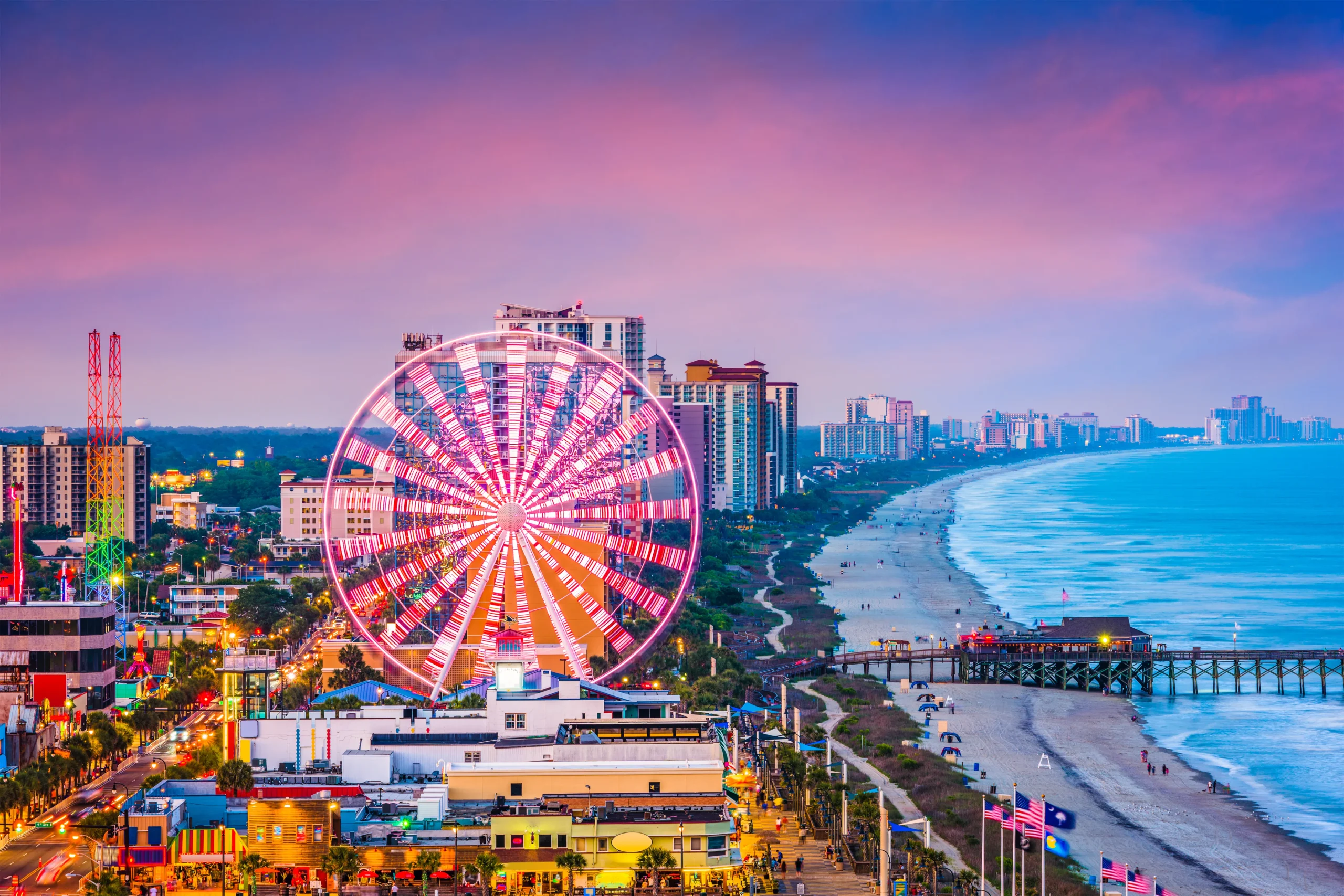 ---
Myrtle Beach, South Carolina, is a popular tourist destination, and anyone who visits the state will be able to name a few more popular cities.
This lovely seaside town has been making headlines for all the right reasons lately, what with its abundance of top-notch tourist spots, thrilling water sports, and lively nightlife.
If you're wondering what life is like in this city, keep reading as we talk about ten things to know before moving to Myrtle Beach, SC!
MAF Widget
1. Myrtle Beach is a tourist city
You should know that Myrtle Beach is primarily a tourist destination before making the move there. Every year, Myrtle Beach welcomes millions of tourists who come for the beach and the many other things the city has to offer. Myrtle Beach is a fantastic place to call home if you thrive on constant social interaction.
Myrtle Beach has a wide variety of tourist draws, including its beaches, amusement parks, golf courses, shopping centers, retail projects, aquarium, and Legends in Concert.
Myrtle Beach is home to more than 1900 restaurants, so you won't run out of places to eat anytime soon. When planning a trip, visitors will find that they can choose from over 425 hotels.
2. You get to enjoy pleasant year-round weather
The climate in Myrtle Beach is a major selling point for the town. Temperatures average in the mid-70s Fahrenheit in the spring and fall, and rain and snow are both uncommon. Obviously, the hottest time of year is summer, when the days are long, and the air is thick with the promise of afternoon thunderstorms. Yet, cooler ocean winds mean fewer hot days compared to inland communities.
You should, however, familiarize yourself with local evacuation routes and learn to secure your property in the event of a tropical storm or hurricane.
3. You'll have to get used to the beach traffic
Beach traffic is a common occurrence in Myrtle Beach. During the busy season, travelers from all over the East Coast use Interstates 95 and 20 to get to State Routes 501, 378, 22, and 544 in South Carolina.
You should expect to spend a little more time getting around Myrtle Beach because of the beach traffic, especially around the intersection of Interstates 95 and 20 in the city's core. The locals know how to time their trips better and find alternate routes to avoid the crowds.
4. It's cheaper than most tourist cities
The high cost of living is one of the major drawbacks of most tourist destinations. Thankfully, it has not occurred in Myrtle Beach yet. The local cost of living index is 87.3, which is 13% lower than the US average.
The most significant cost savings is in the cost of housing, which is almost 70% lower than the national average. Myrtle Beach has a median property price of $297,988, while its rental prices are hundreds of dollars lower than the national average.
5. The city is growing really fast
One of the fastest-growing cities in America is Myrtle Beach.
Tourism is a major contributor to the expansion, and as a result, more and more hotels, restaurants, stores, and other services are springing up to accommodate the growing number of visitors.
However, because of the influx of new residents, crime has increased, traffic has worsened, and service wait times have increased all year.
6. The crime rate is higher than the national average
Myrtle Beach has a reputation as a wild party spot, which may lead to higher-than-average crime rates. Those who have been drinking excessively are the ones who usually end up in trouble.
More often than not, drug deals gone wrong and gang activity are primary causes of Myrtle Beach's above-average property crime and violent crime statistics. A citizen has a 1 in 89 chance of falling victim to violent crime and a 1 in 9 risk of becoming a victim of property crime.
7. Bid goodbye to your privacy during the tourist season
There will be many more people and cars around during the busy tourist season. The peaceful and serene neighborhood where you like to spend your free time will likely become swarmed by tourists.
Myrtle Beach still has a few great spots for getting away, but the city's population is growing so quickly that areas like this are becoming increasingly rare.
8. Get a job in the tourism industry
Myrtle Beach is a popular vacation destination, which means there are plenty of jobs available in the tourism sector. Over 83,000 people are employed directly or indirectly in tourism-related activities. Each year, Tourism generates $7 billion in revenue for the region. 65,000 out of the 80,000 tourism jobs are constant and full-time. With more than 400 hotels, the hospitality industry is a robust employer.
MAF Widget
In addition to the tourism industry, the healthcare sector is booming in the Myrtle Beach area. Because of the large number of retirees who have settled here, the area is home to a number of top-tier medical facilities where one can find gainful employment.
If you're a teacher looking to move to South Carolina and settle in Myrtle Beach, you'll need to take the relevant praxis test before applying for a teaching position in the state.
9. Have fun with the family at The Family Kingdom Amusement Park or WonderWorks
Located conveniently close to the shore, the Family Kingdom Amusement Park welcomes visitors of all ages. There are more than 38 rides here, plus a water park. The SkyWheel on North Ocean Boulevard's boardwalk offers a breathtaking view of the surrounding area, and everyone should ride it at least once.
WonderWorks is another exciting destination because the entire establishment is built upside down. Next, take in some marine life at the nearby Ripley's Aquarium. They are both accessible via Celebrity Circle, which is close to Broadway at the Beach.
10. The public schools are among the best in the state
Horry County Schools oversees the public education of Myrtle Beach's 22,575 pupils throughout 27 schools. Nine more private schools take care of an extra 1,300 children. Myrtle Beach public schools were rated #10 best in South Carolina by Public School Review, and they are all located in or around the city.
When it comes to institutions of higher learning, Coastal Carolina University is by far the most prominent option in the region. In addition to Webster University and Palmetto School of Career Development, Myrtle Beach is home to Miller-Motte Technical College, ITT Technical Institute, and the Horry-Georgetown Technical College. There is also the nearby Golf Academy of America.
In Conclusion
Myrtle Beach is your ideal tourist city. The city is affordable, there are unlimited options for entertainment, the weather is lovely, you can get a job in the tourism or healthcare industry, and the city is home to many good schools.
However, you'll have to consider the downsides that come with it, such as the heavy traffic, lack of privacy, and the high crime rate.  
Learn More About Living in Myrtle Beach, SC