15 Things to Know Before Moving to Albany, NY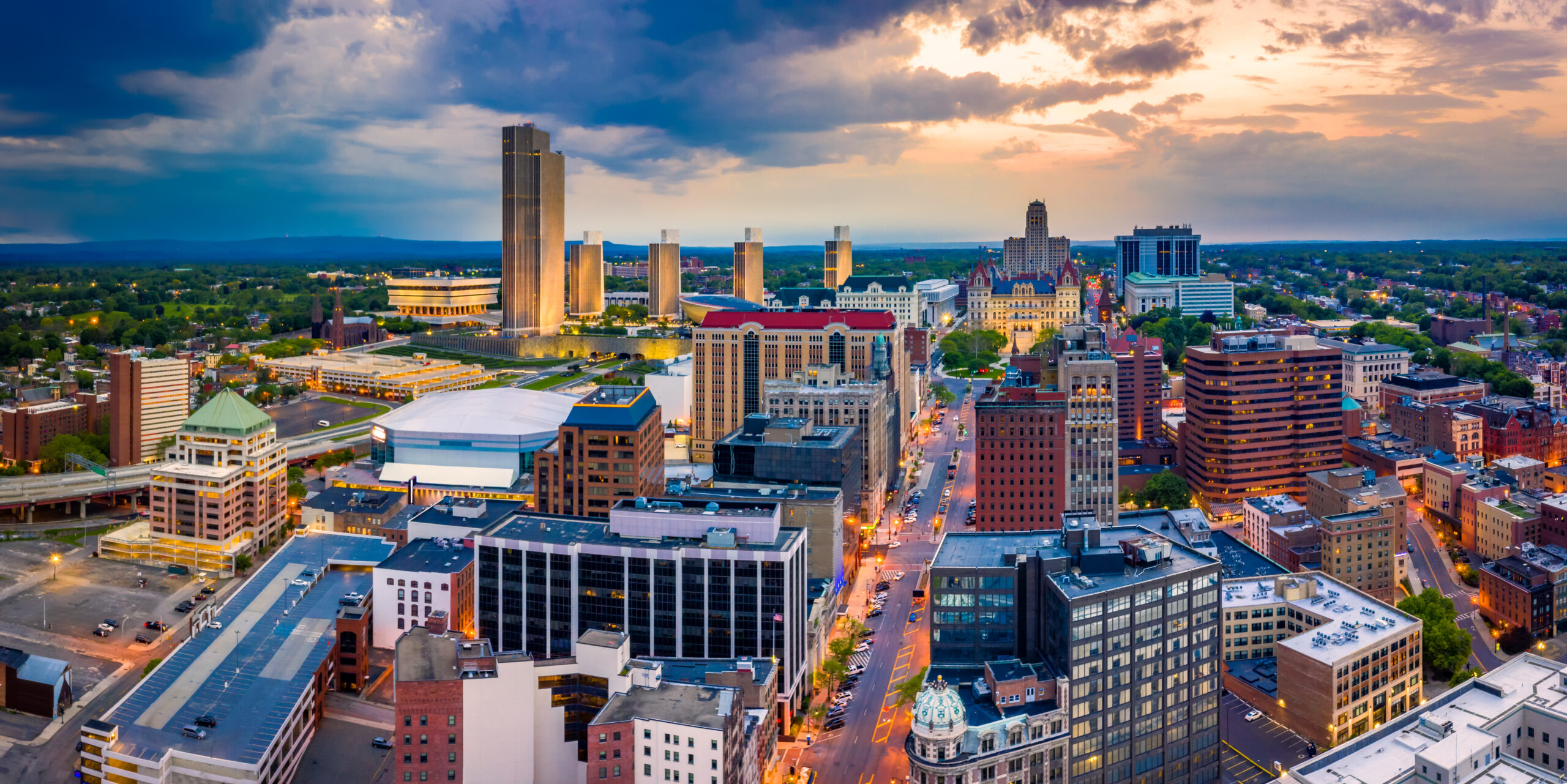 ---
Albany, the state capital of New York, is located on the western side of the Hudson River. With a population of about 100,000 and the reputation of being one of the oldest cities in North America, this city is one of the best cities to reside in New York because of its rich history, abundance of excellent educational institutions, and stunning buildings. Are you thinking of moving to this city? Let's check out 15 things you should know before moving to Albany, NY+
1. A thriving job market
Albany is a great place to find a job because of its low unemployment rate of 4.6% and the abundance of job openings across multiple industries.
The city's education sector is a major employer, and the many prestigious colleges and universities, such as Bryant & Stratton, as well as public school systems,
MAF Widget
such as South Colonie Central, offer excellent opportunities for qualified educators and researchers.
In addition, it is home to a number of Fortune 500 firms, including IBM, Aetna, Northwestern Mutual, and many more. So you won't have to look for too long before getting a job.
2. Lots of fun places to visit
There are numerous tourist attractions in and around Albany. The Albany-Rensselaer Amtrak station offers convenient access to major cities and tourist attractions across the United States, including New York City, Niagara Falls, Buffalo, and more.
The Great Escape is a Six Flags amusement park where you can ride the Comet and swim in Hurricane Harbor. Get the little ones fired up about science, technology, engineering, and math by taking them to the Children's Museum of Science and Technology.
Enjoy a day of rides at Huck Finn's Playland, a local favorite for over 50 years, with the kids. Visit Rollarama Skating Center in nearby Schenectady to give your skating talents a whirl.
3. You get to enjoy the outdoors
Albany residents make the most of Upstate New York's pleasant summers by venturing outside as much as possible. Take a stroll through Washington Park and enjoy the lush landscaping, well-kept walks, and impressive statues that encircle the park's lake.
The Albany Pine Bush Preserve and its Discovery Center are well worth the trip out of the city. The adjacent Thacher State Park has some of the best hiking trails in the area. Or stop by one of the many farms, orchards, and farmer's markets that make up the Capital Region, including Albany.
4. The city has a biking system
In order to make the most of the city's commitment to sustainable transportation and enjoyable physical activity, folks in Albany often take advantage of the many bike-friendly options at their disposal.
CDPHP Cycle offers citywide transportation at $5 per hour, and you can take advantage of the city's many bike lanes and shared roads to get around. If you're a mountain biker, you should also check out John Boyd Thacher State Park or the Albany Pine Bush Preserve.
5. The people love their beverage
A good drink is a big deal for the locals in this city. Several of Albany's favorite breweries, wineries, and distilleries can be found on the Capital Craft Beverage Trail, which spans the whole Capital District. Some of them include Royal Meadery, Druthers Brewing Company, Fort Orange Brewing, C.H. Evans Brewing Co, and many more.
6. You can equally have fun on water
Albany's convenient location at the intersection of the Hudson and Mohawk rivers makes it a great place to enjoy the water. Dutch Apple Cruises & Tours offers a wonderful way to spend a day on the Hudson River. Rental kayaks and canoes are available through Upstate Kayak Rentals, which can be picked up at the Corning Preserve Boat Launch.
Some other fun places to enjoy water activities are Thompson's Lake Campground, Peebles Island State Park, Upstate Kayak Rentals, Cohoes Falls, Erie Canalway, and lots more. These places offer various activities, from fishing to camping.
7. There are many museums to visit
Many of Albany's museums are free to the public, making the city a great destination for history buffs and art enthusiasts. Whether your interest is in history, paleontology, biology, or even Native American ethnography, you'll find it all at the New York State Museum. Visit Morningside Gallery to see works by local, national, and international artists who create in a wide variety of styles.
Schuyler Mansion, Arts Center of the Capital Region, Albany Center Gallery, Albany Institute of History & Art, and U.S.S. Slater are just a few of the many museums and historical centers that showcase the history of the city.
8. A fantastic sports scene
Albany is a great place to live if you're a sports fan because you can find practically any team to cheer for! Whether it's the men's or women's hockey team, it's always exciting to see the Rensselaer Puckmen in action. From volleyball to tennis, to football, and more, the Union College Dutchmen deserve your support.
See a game at Joseph L. Bruno Stadium featuring the Tri-City Valley Cats (MiLB). The list is endless!
9. Downtown is exciting
In spite of being called "Smallbany," Albany's downtown is packed with interesting places to visit. Take a stroll across Empire State Plaza to see some of the city's most impressive buildings and a beautiful reflecting pool.
MAF Widget
Do yoga in the great outdoors during the annual Yogapalooza festival, or the free State Street Yoga series. Egg Theater is a great place to see live acts, such as comedies. Check out other places such as Corning Tower, Olde English Downtown Dog Park, and Corning Preserve.
10. You get to enjoy the snow to the fullest!
Do you wish you had more opportunities to enjoy the snow in Upstate New York? Albany, with an annual snowfall of an average of 59 inches, is the ideal location for this. Ski slopes such as Willard Mountain, Maple Ski Ridge, and the surrounding areas attract visitors from all across the Tri-Cities and beyond.
Visit the Northeast Ski & Craft Beer Showcase to stock up on essentials before your adventure. Visit the ice rink in Empire State Plaza and show off your skating talents. You can also take a drive around the holiday light display in Washington Park and relax.
11. Performing arts is a big deal here
Broadway may be the epicenter of New York's theater scene, but that's not the only place to catch a good show in the city. You can catch the Albany Symphony Orchestra, stand-up comedians, musicals, and Broadway shows at The Palace Theater.
The Linda WAMC is home to a Performing Arts Center where you can also see live performances and lectures by local artists and experts. Check out other spots like Playhouse Stage Company, Confetti Stage, Steamer No. 10 Theatre, and many more.
12. There's always one festival or the other going on
A good reason to get out of the house is always at hand in Albany: a festival! Experience the city of Albany as it celebrates Dutch culture with the world-renowned Tulip Festival. Dad Fest is an annual summer event that features a classic car display, a food truck expo, and live music to celebrate fatherhood.
At the yearly Wine & Dine for the Arts festival, you can taste food, wine, and art from a wide range of cultures. Attend the Capital District Scottish Game to honor the Scottish heritage.
13. An impressive cuisine scene
In search of Albany's finest restaurants? Cafe Madison is the place to go for brunch if you want to try dishes like the Farmhouse Omelette, French Toast Stacker, and Delaware Sandwich.
Enjoy a more upscale dining experience by booking a table at 677 Prime. At the Hollow Bar & Kitchen, you can dine on upscale pub food while listening to live music. If seafood is your thing, check out Ted's Fish Fry or Jack's Oyster House.
14. A reasonable cost of living
Although Albany's cost of living is 9% higher than the national average, living there is much more affordable when compared to similar cities in the United States. In fact, It costs 29.35% less to live in Albany than in New York. Albany's workers earn $69,036 annually, while top earners make up to $147,658. The median home price is also $277,774, which is pretty reasonable if you ask us.
15. The city has spectacular buildings
The historic center of Albany is home to buildings dating back four centuries, including some that are absolutely remarkable. Not only are the Capitol and City Hall beautiful, but so are the homes in Helderberg and Arbor Hill, which have a distinct style that, at times, mirrors the aesthetic of American-like Norman Rockwell paintings.
In Conclusion
For most people, living in Albany is a catch, considering the many benefits that the city has to offer the residents. You get to enjoy a high quality of life and a plethora of exciting opportunities. If you choose to move to Albany, we're fairly sure that you would love it there.