Benefits of Downsizing Your Home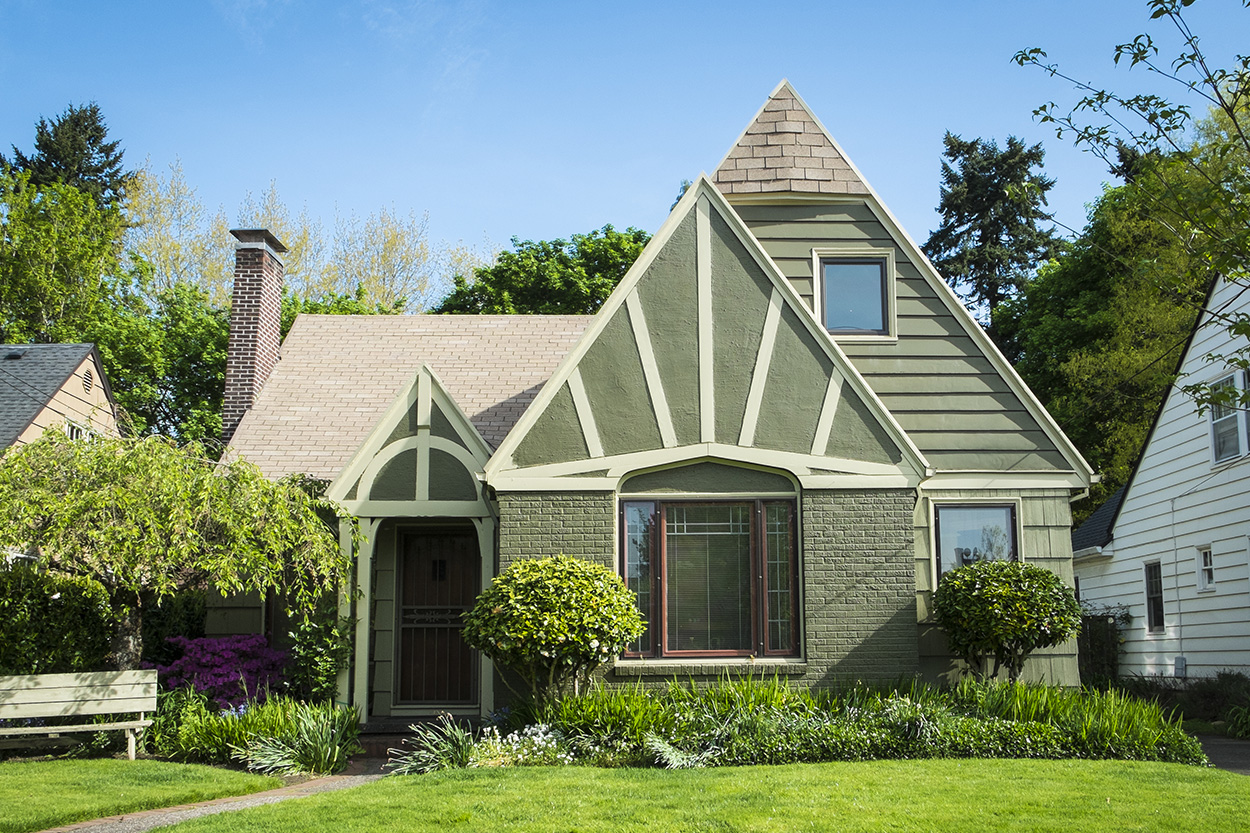 ---
Key Takeaways:
Downsizing your home can save you money on property taxes, maintenance, energy use, furnishing costs, and more.
Downsizing is a powerful method for combating debt and investing in your future.
People who downsize their homes often have less stress and more flexibility in their daily lives.
Benefits of Downsizing Home
New single-family homes are getting bigger and more expensive over time. Yet many people feel that they don't actually need all of that space and would rather save money on housing costs. Some people may think of downsizing as a negative thing, but bigger isn't always better. In fact, 60% of people who live in a house of 2,000 square feet or more say they would prefer their next home to be smaller, according to MarketWatch.
Downsizing is growing in popularity, and it can lead to some benefits you might not expect. What are those benefits? This quick guide will show you how downsizing your current home can make a positive impact on your wallet and your lifestyle. 
Financial Benefits of Downsizing Your Home
The most obvious benefit of downsizing is that smaller homes cost less to purchase than bigger homes. However, less cash upfront and less expensive mortgages are not the only financial advantages downsizing to a smaller home offers.
Spend Less on Property Taxes and Maintenance
If you're moving to a smaller house in either the same or a comparable neighborhood, you will almost certainly save money on property taxes. On top of that, smaller homes require far less maintenance because there are fewer areas of concern.
As any new first-time homeowner will tell you, maintenance fees can pile up quickly.
Lower Energy Use
A smaller home is a more environmentally friendly home. Beyond reducing your carbon footprint, the lower energy use associated with living in a smaller home will reduce your monthly energy bill payments. If you downsize your home, you will likely save money on the following utilities through lower usage:
Heating and cooling
Lighting
Water systems
Gas
Fewer Furnishing Costs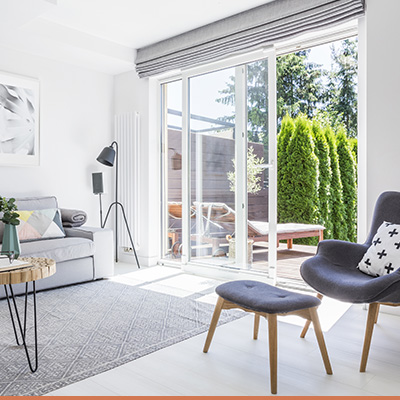 When you downsize your home, you can cut some frivolous spending on furniture that is more decorative than practical. Instead of buying furniture, appliances, and other items that simply take up space in an under-used room, you can purchase only what you need for a smaller home and actually get value out of each item.
In a bigger home, you may feel pressured to fill up empty spaces. In a smaller home, you only need to buy what you need. Plus, with fewer purchases to make, you can really invest in each item.
That way, you can furnish your home with things that you love, and even splurge on a few key pieces to create a beautiful environment that makes you happy. Marie Kondo would approve!
Reduce Debt and Boost Savings
If you have outstanding debt of any kind, including student loan or credit card debt, downsizing your home can help you pay off those debts in full.
How does downsizing help?
Well, if the mortgage payments on your new, smaller home save you a few hundred dollars per month, you can put some or all of that money toward debt payments. Just a few hundred dollars more per month can cut many years off of the lifetime of your debt.
If you don't have any outstanding debt, or you already have your debt payments under control, you can put the money you save on a smaller mortgage toward savings. When you're trying to build a retirement fund, the money you save from downsizing can go a long way. For example, it's often recommended that 15% of your household income go into an IRA account or other pre-tax retirement plans. If you can't quite afford to save 15% of your income, downsizing your home can free up a few extra percentage points of your income to save for the future.
Lifestyle Benefits of Downsizing Your Home
In addition to saving money on taxes, maintenance, energy, furnishing, and debt, downsizing your home can lead to profound benefits in the way you live your life.
Less Clutter and a Clearer Head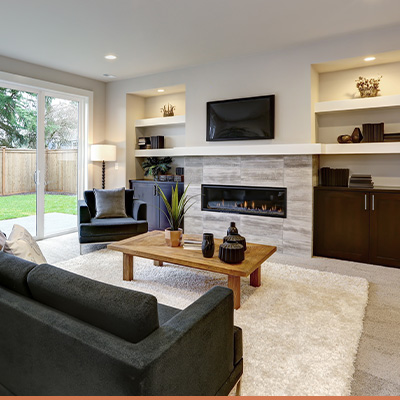 Not only can you spend less by having fewer items in a smaller home, but you can also reduce your stress. Bigger homes with more rooms and furniture require more cleaning and upkeep, which can be time-consuming and leave you feeling preoccupied. By downsizing your home, you reduce the amount of work you'll need to do, and can enjoy a more carefree lifestyle.
You may also be able to help others in the process of removing clutter. When moving from a large home to a small home, you wouldn't be able to fit everything from the old place into the new one, even if you wanted to. Instead of throwing things away, you can help people in need by donating items that you don't plan on keeping. You may be surprised by how much stuff you have to offer.
Do a quick sweep of your belongings and look for these possible donation items:
Furniture that you're not bringing to the new home
Clothes and shoes that you rarely wear
Books you don't often look at or don't plan on reading again
Recreation gear that gets little use
Spare tools or tools you no longer have a need for
Excess silverware and other kitchen items
It's nice to know that someone will continue to get good use out of all these items you purchased, and that you're not contributing to more landfills.
Flexibility
Another positive outcome of downsizing is the ability to be flexible in your living arrangements. If you want to live in a large home, you typically have to limit your search to suburban areas.
When downsizing your home, you have more options. You can remain in the suburbs of course, but you can expand your horizons to bigger cities as well. A small home in a cultured metropolitan area may feel more full and lively than a large estate in a tiny community.
Downsizing can also give you the freedom to travel more. A big home can be a burden when making travel arrangements. You have to consider security systems, outdoor lighting, upkeep of the grounds, and more. A smaller home can give you less to worry about when you're away.
Plus, the money you save from downsizing can be put into vacation funds!
Downsize to Help Your Future Self
When you consider downsizing your home, it's best to think long-term. First, make sure you understand what your downsizing motivations and goals are. (These won't be the same for everyone.) Then, make a plan for your home transition that helps you achieve those goals.
Moving is always a test on the nerves, so stay patient, and keep the big picture in mind. These steps will lead you toward one or more of the benefits of downsizing your home.
Sources:
Dave Ramsey. Downsizing Your Home: 3 Money Benefits. https://www.daveramsey.com/blog/3-money-smart-reasons-to-downsize
MyMove. Top 10 Benefits of Downsizing into a Smaller Home. https://www.mymove.com/moving/guides/benefits-of-downsizing-into-a-smaller-home/
Educator FI. Unexpected Benefits of Downsizing Your Home To Save Money. https://educatorfi.com/benefits-of-downsizing-your-home-to-save-money/
MarketWatch. More Americans want to downsize their homes than supersize them. https://www.marketwatch.com/story/more-americans-want-to-downsize-their-homes-than-supersize-them-2017-03-01