2022 best places to live in Idaho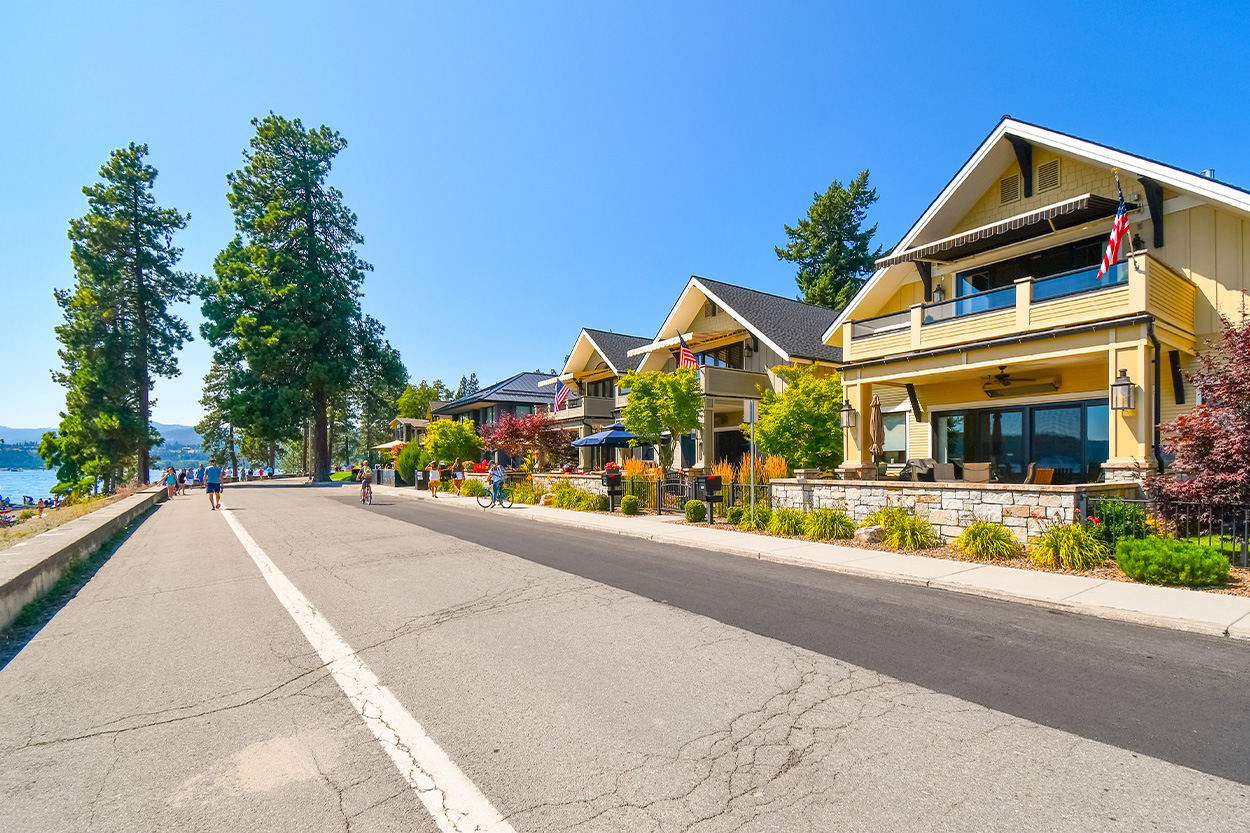 ---
Idaho has become a popular destination in recent years, with about 1.7 million people calling the state home. Residents have access to beautiful rivers and nationally recognized ski slopes such as Sun Valley, which is an official training site for the United States Olympic teams. If you enjoy hiking, there are over 30 state parks located throughout the state as well as part of Yellowstone National Park.
Families and retirees flock to the state partly because of the affordable cost of living. Employment opportunities are strong, with a variety of industries, including energy, science, technology, and agriculture. But if you haven't spent much time in Idaho, you might be unsure of which city is right for you. Consider a few of the best places to live in Idaho to help narrow your prospects.
Boise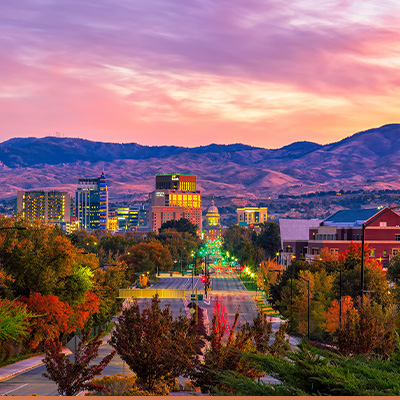 Boise is the capital of Idaho, but unlike other state capitals, it's not nearly as densely populated. For example, Boise has 2,803 people per square mile compared with Sacramento, California, which has 5,342 residents per square mile.
Boise has strong employment prospects. Forbes ranked the Boise metro area among the fastest-growing economic areas in the nation. Industries range from healthcare and agriculture to technology, retail, and government, so there are job opportunities for every background.
Boise's public schools have gone through a transformation in recent years. The high school graduation rate is currently at 95%, which is seven percentage points higher than the national average. The city also has excellent safety ratings.
Living in Boise, or a nearby town like Nampa, gives residents quick access to a variety of outdoor amenities year-round, including hiking, camping, fishing, hunting, biking, and rock climbing. The Boise River, which locals love to float, even runs right through Downtown Boise! The median home price in Boise is $365,645, and the median annual household income is $49,209.
MAF Widget
Twin Falls
Twin Falls is a small town that borders the Snake River Canyon. The city has a population of 50,000, so it's worth considering if you want to live in a city but not one as large as Boise. Twin Falls is close to outdoor recreation, including hiking trails and popular waterfall destinations.
Tourists travel to the city to visit the Perrine Bridge, a steel bridge that was created nearly 100 ago. Shoshone Falls, which is known as the "Niagara Falls of the West," is a common attraction for visitors. The city is home to the College of Southern Idaho, which supports the local economy through education jobs and retail sales.
Residents enjoy a low crime rate, a strong economy, comfortable summers, and a reasonable cost of housing. The median home value is $206,500, and the median annual household income is $48,876.
Idaho Falls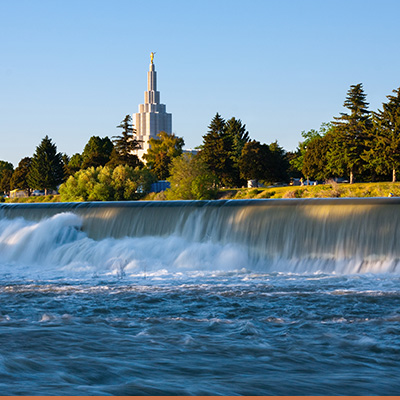 Idaho Falls is a small agricultural community that is surrounded by the Snake River and is located in eastern Idaho. The city provides residents with access to a variety of cultural sites, including the Museum of Idaho, the Japanese Friendship Garden, and the Art Museum of Eastern Idaho. Idaho Falls is roughly two hours from famous sites such as Yellowstone National Park.
The largest industries in Idaho Falls are healthcare, retail, and manufacturing. Idaho Falls offers a low cost of living, with a median home price of $203,000. The median annual household income in the city is $50,482.
Pocatello
Pocatello is a small college town located in southeast Idaho with a population of 56,266. The city has won the nickname the "Smile Capital" of the United States due to the friendly disposition of residents. Pocatello is known for having a small-town feel despite its larger population.
Residents of the city can easily access a variety of cultural sites, including the Bannock County Historical Museum, the Fort Hall Replica, and the Idaho Museum of Natural History. Additionally, Pocatello is home to a state zoo.
Job opportunities can be found in education, manufacturing, mining, transportation, and agriculture. Idaho State University is a major employer in the area, along with ON Semiconductor and Union Pacific Railroad. The cost of living is a benefit of the area, with a median home price of $171,100 and a median annual household income of $44,171. Compared with the rest of the United States, Pocatello's cost of living is 15.4% lower.  
Moscow
The city of Moscow is situated along the Idaho and Washington border, roughly 80 miles from Spokane, Washington. Moscow is home to the University of Idaho campus and has a youthful vibe in which biking is prevalent, food co-ops are well supported and local coffee shops are embraced by the community.
Moscow's roots are as a hog-raising center, and it was nicknamed "Hog Heaven." The area was originally called "Paradise Valley" but was later changed to "Moscow" in 1875 by early settlers. The city has grown about 35% over the past two decades and has a large retirement community.
Moscow residents enjoy a variety of activities, including an annual jazz festival, summer music concerts in the parks, and frequent "art walks." The city has a population of 25,755 and is steadily growing. The median home price in Moscow is $305,000, and the median annual household income is $41,896.
Forging the best way forward
A distinct aspect of Idaho is that you can access the outdoors and cultural activities, but the cost of living is still comparatively low compared with other parts of the United States. Average home prices are about $176,010 less than the national average. A low crime rate, stunning mountain scenery, and a mild climate year-round allow residents to enjoy all four seasons, whether they're hitting the ski slopes or hiking to get views of the wildflowers in the spring.
You can easily access world-renowned sites such as Yellowstone Park and enjoy local community events. And whether you prefer a large city, such as Boise, or a smaller community, like Moscow, you can find an area that fits what you need in a place to live and enjoy a rich variety of recreational activities.