Pros and Cons of Moving to St. Louis, MO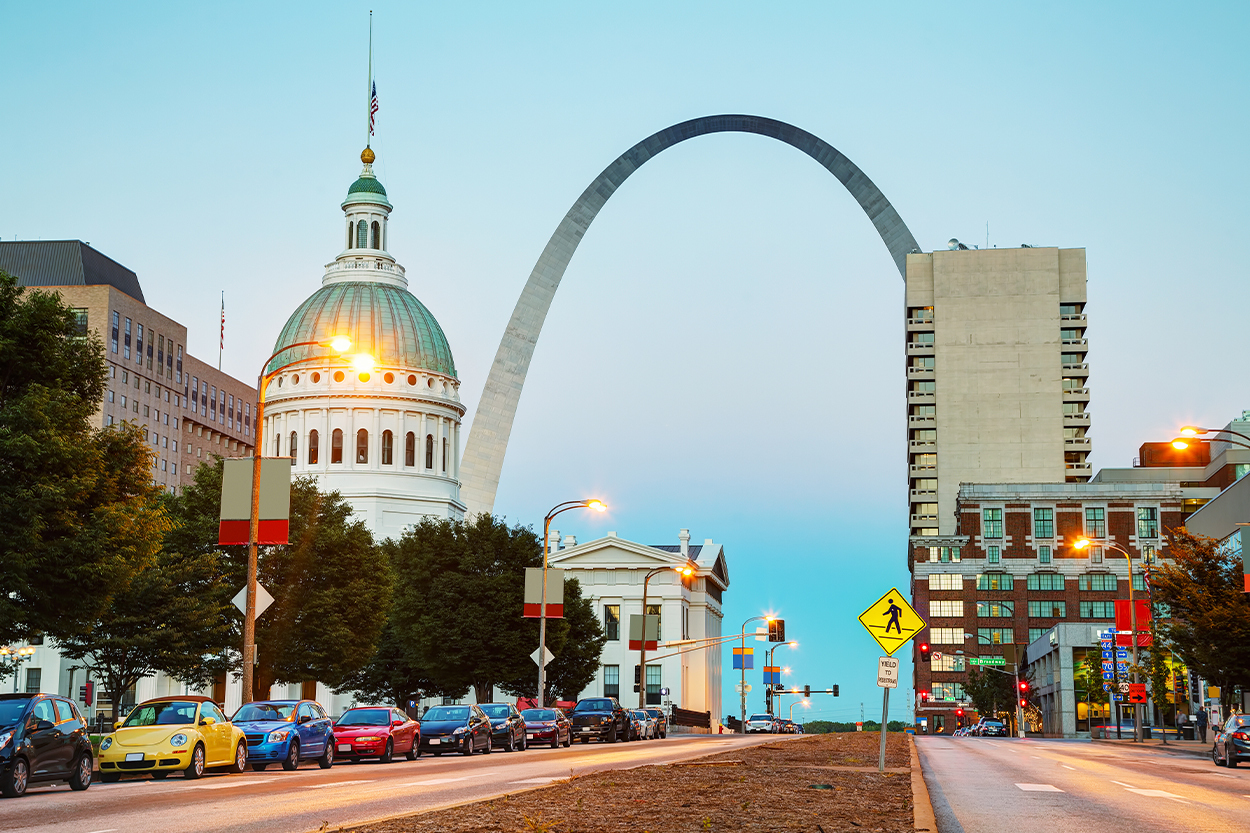 ---
Do my eyes deceive me or is someone interested in becoming a St. Lunatic?
If so, it's paramount that you do your due diligence in finding out what life is really like in this city.
So many people just like to tell you all the positives of moving to a city like St. Louis. But in reality, there are some pretty harsh cons that may make you rethink things.
To be honest, I'm pretty giddy about spreading some negativity regarding this city.
But I'd be remiss to not also share the pros of living here…even if that doesn't make me nearly as excited.
So if you're ready to learn the biggest pros and cons of living in St. Louis Missouri, then let's get started. 
MAF Widget
Con #3, Weather
A visit to St. Louis in the summertime will instantly show you why Nelly made the song "hot in her".
Because the humidity in the summer is absolutely out of control.
The moment you walk out your door you'll instantly be wetter than Aquaman. Which requires only the strongest of deodorants to hold that stank at bay.
But it's not just the summer that you'll have to worry about. The colder months also come with their own challenges.
Winters are cold, but not extremely so. But for about 4 weeks out of the winter months, the city is covered in a persistent overcast that can be kind of depressing.
But if you're ok with only enjoying 2 out of 4 seasons every year, sure, you'll love this place.
Con #2, Crime rate
The summer may have you looking like Aquaman, but if you don't have superpowers, you might want to be concerned about this.
Because living here is like living in the game "Grand Theft Auto".
Property crime alone is about 4 times higher than general crime rates in the state of Missouri.
And when you factor in that Missouri is already known for having high crime rates, this fact becomes even more alarming.
The most practical advice I can give for your protection is to join a gang. Fortunately, Missouri has plenty of gangs to choose from.
In fact, the options might be a bit overwhelming, so it might be best to interview a few members to see which criminal organization matches your value system.
Con #1, Homelessness
This may make St. Louis a not so ideal place to live. But the city has a pretty good amount of homeless citizens.
And one of the reasons behind the high amount of Oscar the grouches is because of the low wages. The wages in St. Louis are pretty low across the board. And because of this, many citizens have found themselves unable to afford housing.
Honestly, living in an area where this is constantly thrown in your face can be pretty depressing.
But want to know what might lift your spirits? Homeandmoney.com fantastic service.
The great people here will make buying a house, whether you're looking in St. Louis or any other city with gangs, a straightforward process.
They'll hook you up with your very own personal assistant who will help you find an agent, get funding, and basically do all the heavy lifting for you.
Best of all, the service is absolutely free!
Just fill out the quick form below to get started.
MAF Widget
Ok, now let's check out some pros of living in St. Louis.
Pro #3, Cost of living
St. Louis is known for having a pretty decent cost of living.
And people looking to live on a shoestring budget, while also enjoying the perks of city life, will most likely want to put their roots down here.
Home prices here are considerably lower than the national average, so your money certainly will stretch in this city.
I'd just recommend getting a job where you can work remotely or be open to commuting considering the low wages in the area.
Pro #2, Diversity
One of the cons of living in the midwest is the lack of diversity. In most cities, you'll normally find a vast majority of white people with just a smidgen of variation here or there.
In other words, the midwest has been known to be very unseasoned.
That's not the case in St. Louis.
This area has plenty of diversity which has been scientifically proven to enhance the lives of people that are exposed to it.
For people wanting to live in the midwest without sacrificing being exposed to other cultures, St. Louis is a great place to get the best of both worlds.
Pro #1, Entertainment
Once you clock out from a long day of being a gang member, you'll find that there are plenty of entertaining things to do in St. Louis.
Outdoor enthusiasts will get a kick out of many places to go biking and hiking in the area. Whereas night owls will fall in love with the different live music venues.
You'll also have the option to go sightseeing and soak in some of the rich histories in St. Louis. And if you can avoid getting hit by stray bullets, I'd say this is a city you'll get a lot of enjoyment out of.