Pros and Cons of Moving to Salem, OR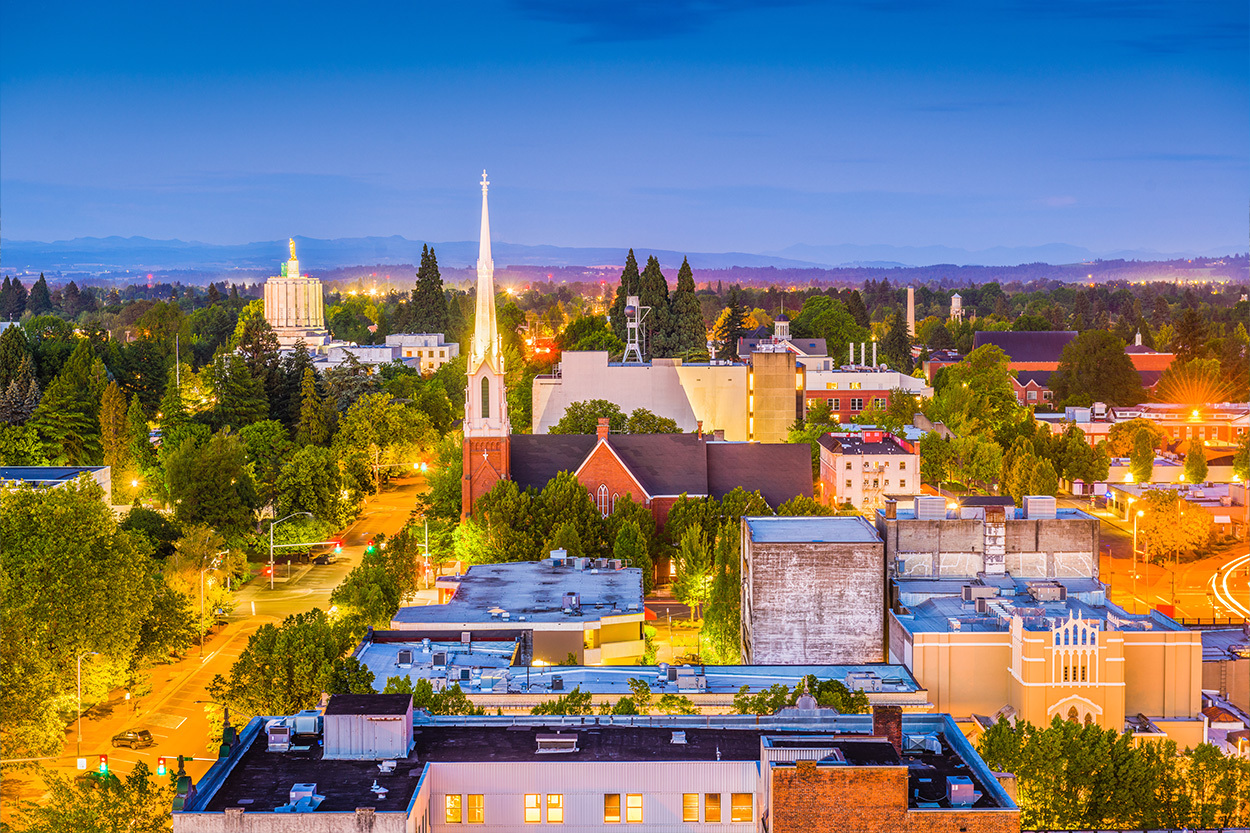 ---
Welcome to Salem Oregon. 
A city that's often confused with the location of the Salem witch trials. Yea, that Salem was actually the colony of Salem. Not this city. 
Don't worry. I also failed history. 
But even though this is a different Salem, the beauty of this city is just as bewitching. 
However, before you go on thinking this city is your dream destination. Remember, all that glitters isn't gold. 
That's why in today's video, you'll learn all the important pros and cons of moving to Salem, Oregon. 
Let's get started!
Con #3, Crime rate
Let's just say that in Salem, things have a tendency to…disappear. 
Because this city has been known to have a pretty high rate of property crime. 
But before you go on a witch hunt and start accusing people, just know that the city also is known to have a very effective and professional police force. 
So most of these crimes tend to get resolved. 
However, if I were you, I'd definitely lock my car doors in Salem. Because their motor vehicle theft is 40% higher than the national average. 
Either do that or avoid having a vehicle in general. I think the city offers broom riding classes so you might want to look into it. 
Con #2, Housing costs
Rumor has it the only way to afford to live in Salem is to make a deal with Rumplestiltskin. 
Because home prices here are pretty pricey. 
Salem isn't as expensive as, say, Los Angeles or New York. But people moving from cheaper cities may have some sticker shock when they learn how expensive this place can be. 
Home prices are 22% higher than the national average. And the average price for a house in this city is around $435,000. 
These high prices have forced some Salem residents to get creative. 
Instead of selling their soul to afford a 3 or 4-bedroom house, many have defaulted to renting storage space to store their excess belongings. 
That's a little unfortunate if you ask me, but I guess you gotta do what you gotta do. 
Con #1, Weather
I don't mean to rain on your parade, but the weather in Salem is less than ideal. 
This isn't the case year 'round–a point which we'll get to in the pros section–but between November and April, you can expect a consistent overcast. 
Because it rains here. A lot. 
Fortunately, not as much as Seattle. But Salem does get around 45 inches of rain per year. 
Residents claim this is something that newcomers adjust to rather quickly. But if getting waterboarded for months doesn't sound like a good time to you, perhaps you should avoid Salem. 
But if you want to be hard-headed and move anyway, at least make the process of buying a house as easy and stress-free as possible. 
That's exactly what homeandmoney.com promises. 
They'll hook you up with your very own personal assistant who will help you find your dream agent, save money with grants and programs, and basically do all the heavy lifting for you.
Best of all, this service is 100% free.
Just fill out the quick form below to get started.
Pro #3, Location
One of the best reasons for living in Salem is that it's centrally located. 
The city is just an hour away from downtown Portland, which is perfect for those wanting to escape to a bigger city from time to time. 
This also puts you roughly an hour away from the Portland International Airport and extremely close to the Oregon coast. 
This location also puts you right in the heart of many outdoor activities. 
But one of the best places to have some outdoor fun is Silver Falls State Park–which is only 30 minutes away. 
With over 9,000 acres, this is the largest park in Oregon. And you'll easily fall in love with its hiking trails, biking trails, and waterfalls. 
Actually, considering how much it rains here, the waterfalls might not be that impressive. You know, because you'll basically live in one. 
Pro #2, Summertime
If you hate blazingly hot summers, then you'll love Salem. 
Because this city rarely sees extremely warm temperatures, even in the age of global warming. 
While residents in cities like Phoenix constantly feel like they're being burnt at the stake, the people of Salem enjoy normal high temperatures of just 81 degrees. 
And this makes it the perfect place to enjoy the great outdoors even in the middle of summer. 
Which brings me to the final pro…
Pro #1, Things to do
Salem will absolutely spoil you with endless activities. 
Especially if your idea of fun is spending time outdoors. You'll be able to do everything from camping to going scuba diving. 
And that's just the tip of the iceberg. 
If you want to get a dose of beauty, you can head over to Schreiner's Iris Gardens and enjoy 10+ acres of natural beauty. 
Want to let out your inner child? The Enchanted Forest Theme park has been known to enchant both adults and kids alike. 
Or maybe you're more into more adult-themed activities. Well, Salem happens to have a thriving beer scene. So make sure to visit the Salt Creek Cider House or the Divine Distillers if you want some of the best brews around.