Pros and Cons of Moving to Chesapeake, VA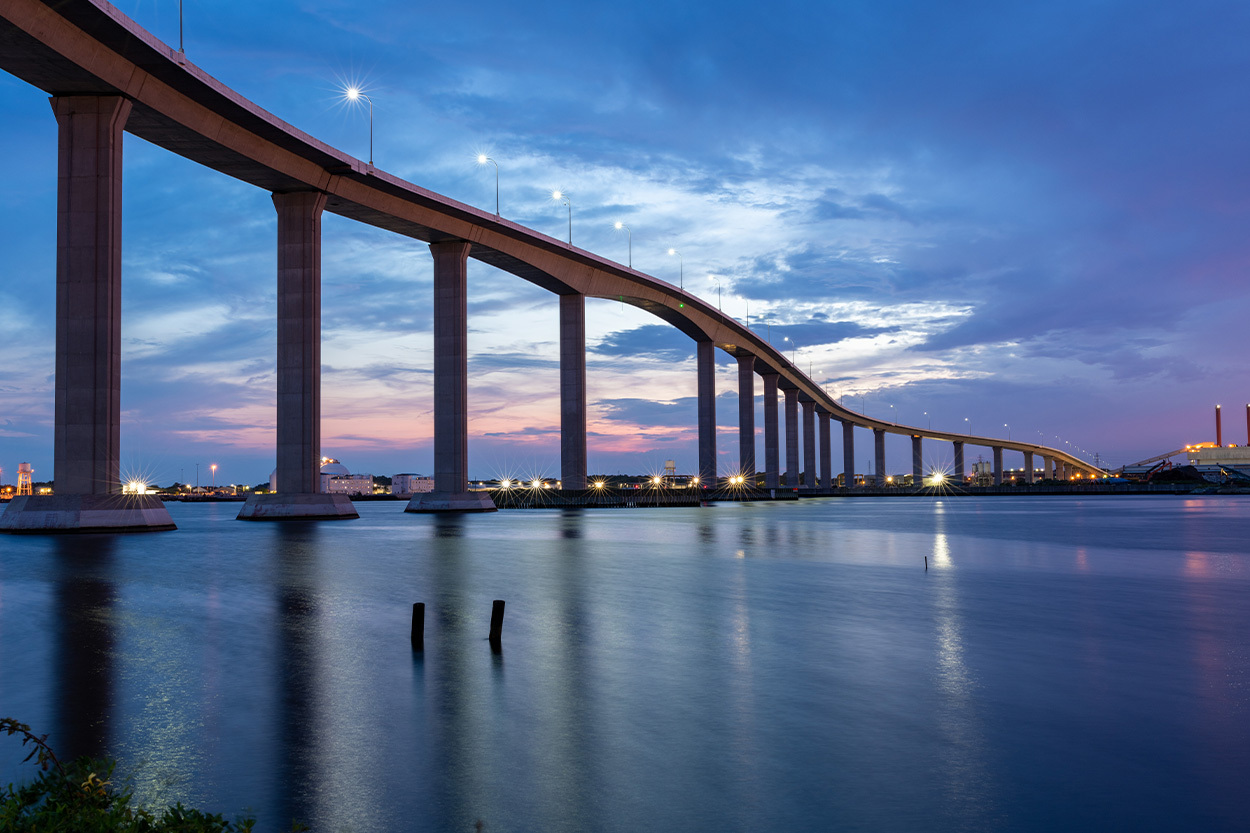 ---
Welcome to Chesapeake Virginia.
This hard-to-spell city is the third most populated city in the state. And tends to be very attractive to those living that family life.
Obviously, a place that is in big demand for families has to be the picture of perfection, right? Well, if you think that, you may need to take a closer peek at Chesapeake.
Sorry. Couldn't resist that one.
This city has a fair amount of cons that may make it a little less angelic than it appears. That's why I plan to tell you all the pros and cons of living in Chesapeake in this video.
Let's get started. 
MAF Widget
Con #3, Mosquitos
You may not know this, but Chesapeake is located near swampland called the Dismal Swamp. Which is the perfect name considering what I'm about to tell you.
Because the creatures that emerge from this swamp definitely know how to make life dismal.
That's right, I'm talking about mosquitos.
And in Chesapeake, these suckers are big enough to lift a small baby. What makes this truly depressing is that most of what makes Chesapeake an enjoyable city is the outdoors.
But in order to enjoy its beautiful nature, you have to be assaulted by these evil drones.
And no, putting on some sort of repellant won't help much. These things are like the zombies from the Walking Dead.
The only thing that'll put them down is a headshot.
Con #2, Costly highways
Moving here will cost you more than your blood.
Because if you plan on taking the highway or Chesapeake Expressway, your pockets are destined to be drained. And for multiple reasons.
The first one is the Chesapeake Expressway tolls. They can cost anywhere between $4.00 and $10.00 per car depending on the day.
And sure, if you're a savvy enough driver, you probably can avoid these tolls. But that's akin to hopping out of the frying pan and into the fire. Because there's a certain predator that awaits you on these Chesapeake highways…
And the predator is the state police. Trust me, these guys are no joke. They pretty much live on the Chesapeake highways just waiting for someone to even think about speeding.
I mean, I've not seen anyone happier to give out tickets since Willy Wonka's Chocolate Factory.
Con #1, No nightlife
There are a great number of things to do in Chesapeake, which we'll get to in a sec.
But when it comes to nightlife, the city is severely lacking. Remember when I said this place was very attractive to families? Well, this kind of plays into that reasoning.
Chesapeake doesn't really appeal to a younger crowd. So the partygoers will have to get their fix at some of the neighboring cities.
But this may be a blessing in disguise. No nightlife means no nighttime mosquito bites.
Speaking of mosquitoes, buying a new house can suck. Sure, it can be exciting to view your dream homes, but the process can easily become overwhelming enough to make you want to stick to renting forever.
But what if you could just have a personal assistant do all the annoying things for you?
Like matching you to your dream agent, finding the best grants and programs to help you save money, and pretty much hold your hand through the entire process?
Well, Homeandmoney.com offers that exact service.
And get this, they'll do all of the above for free!
Just fill out the quick form below to get started.
MAF Widget
Ok, now let's check out some pros of living in Chesapeake.
Pro #3, Great schools
One of the reasons why Chesapeake is perfect for families is due to its excellent schools.
The Chesapeake school system has around 45 schools. And a good deal of them have very high ratings.
A few notable mentions are Grassfield High School and Hickory High School. These 2 schools are in such high demand and you might have to threaten the principals with mosquitoes to get your kids in.
Don't worry, even if the police are called they'll be too busy writing speeding tickets to do anything about it.
Pro #2, Festivals
There may not be much of a nightlife in Chesapeake, but one thing the city has an abundance of is festivals.
Moving here means enjoying their annual oyster roast along with festivals around wine, running, birding, and monthly bluegrass concerts.
And even though that sounds like a lot, trust me. It's just the tip of the iceberg.
But even if festivals aren't your thing, you'll still be able to enjoy the best pro of all.
Pro #1, The outdoors
Lovers of nature won't be able to get enough of Chesapeake's living.
Because this city has tons of outdoor activities to explore.
For instance, the city has around 20 public parks that include ball fields, picnic areas, trails, and more. You'll also have access to more than 26 miles of hiking, biking, jogging trails, and fun on the water.
And for aqua lovers, you'll be able to enjoy 22 miles of fresh and salt waterways which includes the popular Dismal Swamp.
I'd say all of the above makes Chesapeake the perfect place for families wanting to enjoy some outdoor bonding time.
Just make sure to pack a flamethrower to deal with those god-awful mosquitos. Otherwise, that bonding can turn to mourning really quick.