10 Things to Know Before Moving to Yakima, WA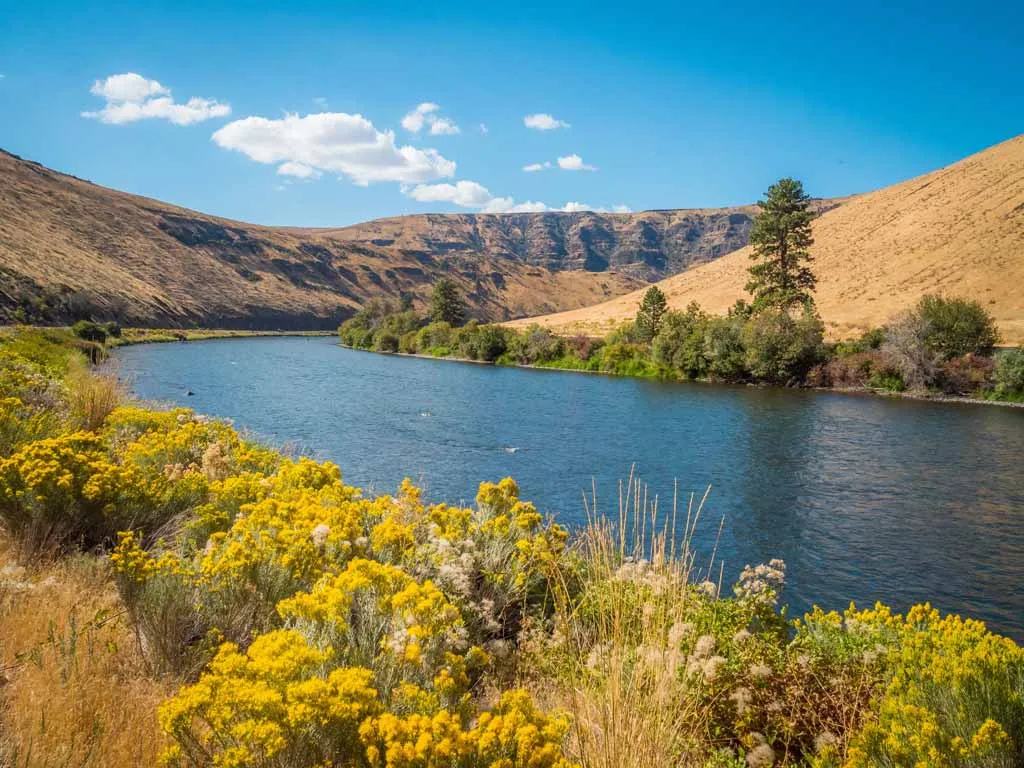 ---
Yakima lies in the Yakima Valley in south-central Washington, about 145 miles southeast of Seattle and 190 miles northeast of Portland, Oregon. Yakima boasts a thriving arts community, complete with a symphony, theaters, a museum, and an art scene, as well as numerous major annual festivals.
In addition to timber and aircraft components and supplies, the Yakima Valley is also famous for its contributions to the food packaging industry.
Here are ten things to know before moving to Yakima, WA!
MAF Widget
1. A ton of activities are easily accessible
Around Yakima, you can enjoy skiing, snowboarding, sailing, river rafting, fishing, lake boarding, rock climbing, hiking, and pretty much anything else you can think of.
To go from city propoer to where you can float the Yakima river, it takes only around twenty minutes; for skiing and snowboarding it takes about an hour; and traveling to Seattle, Portland, Spokane, or Canada could take anywhere from two to five hours.
You can drive to Tri-Cities, hop on a ticket to Las Vegas, or take a flight to Cali.! In Yakima, you get it all, the mountains, the river, the lakes, and the big cities.
2. Don't miss the Yakima Valley Museum
The Yakima Valley Museum is a fantastic resource for learning about the history of your new residence and developing an appreciation for the pioneering efforts of the Yakama people. You'll learn to appreciate the contributions of Filipino, Japanese, and Chinese settlers.
There is a wealth of knowledge to be gained about the environmental and agricultural factors that sustain Yakima's dynamic community. The museum even has a special section for kids. School groups of kids have a blast there when they visit the museum. If you settle here, you will get a whole new appreciation for the history of the Great Northwest.
3. The climate is dry
The Yakima Valley is sometimes compared to a desert because of its dry climate. Yakima experiences all four seasons and has an average of 300 sunny days per year. Springtime daytime highs often range between chilly 60s and balmy 70s. The summers are typically dry, with highs in the mid-80s to mid-90s (but occasionally exceeding 100 degrees) during the day.
Temperatures in the fall often hover around 60 degrees. During the winter months, it typically snows and has temperatures in the 20s and 30s. Yakima has a warm and generally dry environment, with an annual average rainfall of only 8 inches.
4. Visit the mountains and forests surrounding the city
If you love to go hiking or explore your natural environment, Yakima is just where you need to be. The city is home to and conveniently close to a ton of outdoor scenic destinations.
Mount Rainier National Park, Mount Adams, Goat Rocks, Wenatchee National Forest, Yakima River Canyon Scenic Byway, countless streams and lakes, Oak Creek, L.T. Murray and Saddle Mountain wildlife areas, and Hanford Reach National Monument are all within easy driving distance of Yakima.
5. Agriculture is a big deal
The Yakima metropolitan region is home to approximately 250 industrial companies that produce anything from farm tools to plastics to metals to apparel to airplane components to recreational vehicles.
The agriculture sector in Yakima is the most developed and diverse in the state. Apples, hops, sweet cherries, pears, and mint continue to be produced at a higher rate here than in any other county in the country, and the county as a whole ranks 12th in the country for total agricultural product sales value, with yearly crop sales exceeding $1 billion. Yakima is a major food processing hub because of its proximity to a large agricultural base.
6. The city has a thriving aerospace industry
There are a number of aerospace-related businesses in the Yakima Valley. Aviation businesses in this area benefit from cheap overhead costs, specialized governmental incentives, and a pool of highly skilled people while producing everything from flight landing gear to aircraft interiors to light sport airplanes.
The area is ideal for growing aerospace enterprises because of the plentiful space it has to offer and the low cost of land at the Yakima Air Terminal.
MAF Widget
7. The city produces 40% of the state's wine
The Yakima Valley has seen a meteoric rise in the production of wine grapes and the number of wineries since the 1980s. The state of Washington established its first American Viticulture Area (AVA) in the Yakima Valley in 1983. One-third of Washington state's vineyards are located in the Yakima Valley, where new grape types are planted each year. Cabernet Sauvignon, Merlot, Syrah, Chardonnay, and Riesling are the most common grapes grown worldwide and here as well.
Washington state is the second-largest premium wine producer in the United States, with the majority of its wine coming from the Yakima area, which is home to eighty or more wineries. The wine business generates about $3 billion in revenue for the state.
8. The city has a gang problem
The city has historically had a higher violent crime rate than the rest of the country. Yakima has a gang problem, and the city's rate of burglaries is really high. Criminals are more likely to target those they already know, according to an analysis of crime statistics. Those committed against complete strangers made up a far smaller fraction.
According to the Yakima Police Chief, Yakima is the state capital of gang violence. East, south, and north of town all have high rates of gang involvement, judging by the crime maps.
9. Get around town using Yakima Transit
Yakima Transit operates is the local public transit system serving the city and providing an on-demand service known as "Dial-A-Ride." Interestingly, because of the gang problem, taxi drivers in Washington must undergo criminal history checks.
Carpooling is another viable alternative. We'll give this a medium risk due to the high crime rate in the neighborhood and advise you to hire a rental car for your own safety, even if it's simply to be on the safe side.
10. The cost of living is less than the national average
Yakima's cost of living is 8% less than the national average, at an index of 92.9. Living expenses here are one of the lowest in the Northwest area. The city has an average household income of $63,365.
The city's median home price is $321,873, which is also less than the national average. T
To Sum it All Up
Yakima offers a low cost of living, 300 days of sunshine, tons of opportunities to explore your natural environment, and lots more. However, it's important to be cautious, considering the high crime rate in this city.