Top 10 Pros and Cons of Living in Stuart, FL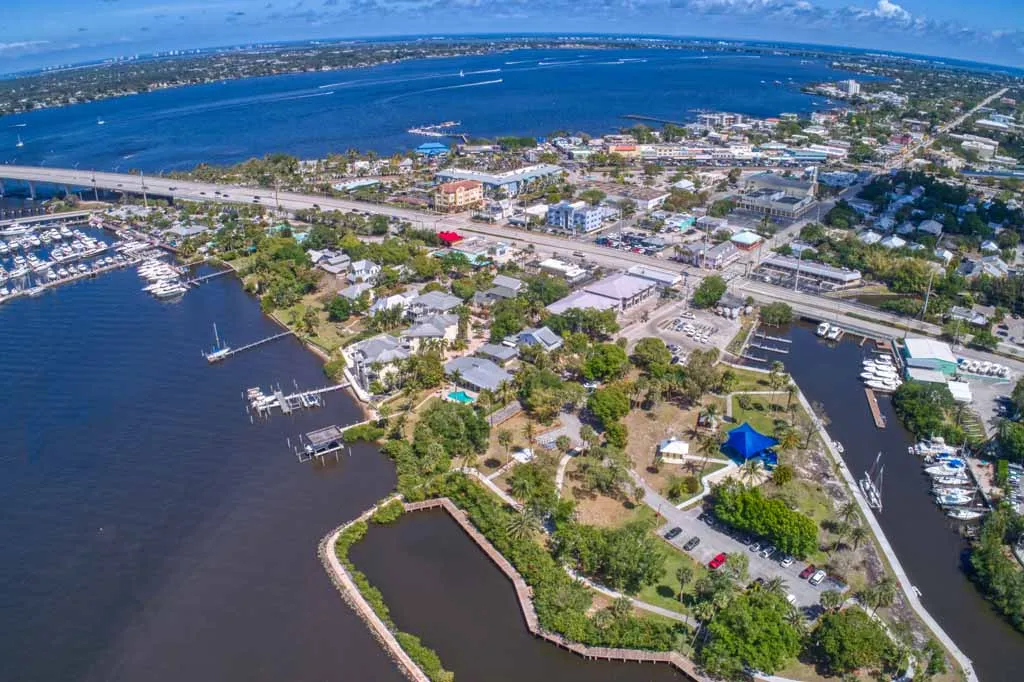 ---
It's no secret that Stuart, Florida, is one of the most attractive cities in all of Martin County. This city was given its name in honor of Home Hine Stuart Jr., and it is located on the Atlantic Coast.
Before making a significant life change like relocating to a new location, it's important to weigh a number of aspects and get a thorough understanding of the benefits and drawbacks of the area. Here are ten pros and cons of residing in Stuart, FL!
Pros of Living in Stuart
1. It is close to major cities
To travel to West Palm Beach, Florida, which is 49 minutes away by car, you need simply head south from Stuart. You can reach South of Miami, Ft. Lauderdale, in just over two hours and nineteen minutes.
It takes only approximately two hours to get from Stuart to Miami if you're headed south. It takes a little over two hours to get from Stuart, Florida, to Orlando, Florida, to the north.
About the same amount of time is required to reach Cocoa Beach if you choose to take the highway and pay the tolls.
2. There are many green spaces
There are plenty of parks and open spaces in the city where you can relax and enjoy the peace that comes with nature. The city is home to a number of parks, including Kiwanis, Martin Luther King, and either Haney or Shepherd Park.
There's also the Inlet Aquatic Reserve, which is located between Jensen and Jupiter Beaches, and The Atlantic Ridge Preserve State Park, which is only 23 minutes away
The Savanna Preserves State Park is only approximately 16 minutes away from Stuart, located north of the city.
3. There are lots of beaches nearby
If you're one who loves to have fun and unwind at the beaches, there are plenty of beaches close to Stuart. Stuart Beach, Bathtub Beach, Jensen Beach, and Hobe Sound Beach are just a few of them.
These beaches are clean and seldom overcrowded while offering many fun activities like surfing and water games. So after a long week, head over to the beach with your friends or family to have some fun!
4. Lots of opportunities for entertainment
There are a thousand and one things to do in Stuart. Crush Wine Bar and Island Root Stuart Kava Bar are just two of the many bars, clubs, and lounges in the city.
Other fun places to go include Florida Oceanographic Coastal Center, Elliott Museum, Shepard Park, Stuart Heritage Museum, Halpatiokee Regional Park, Riverwalk Cafe, and Oyster Bar, and many more.
Nightlife venues in this city range from Escape Rooms and Clover Park, to Painting with a Twist and other unique experiences.
5. A reasonable cost of living
The cost of living index in Stuart is 99, 1% less than the national average. Here, you may save the most money on housing, transportation, and utilities. These services can be as much as 10% cheaper than the national average yet are typically only 4-6% cheaper.
It might not seem like much, but even a slight reduction in monthly spending is welcome. And depending on your line of work, you could potentially increase your earnings potential here.
Having more money coming in will help you save even more.
Cons of Living in Stuart
1. There are limited options for shopping
Stuart is home to both The Fresh Market and B&A Flea Market. There is a wider variety of stores and services available downtown as well.
Nonetheless, if you're looking for luxury goods, this isn't the place to be. There aren't many places in Stuart to go shopping for high-end items like designer handbags or Haute outfits.
The only option is to take a trip to one of the nearest major cities like Miami or Orlando.
2. A high crime rate
Stuart has a high rate of violent crime. When compared to the Florida average, the crime rate in this city is 68% higher. The crime index for this city is 21%, making it only slightly less dangerous than the average US city.
The downtown center, the peninsula, and the coast are the most common places for violent crime to occur.
The threat of physical violence, however, is not the primary concern. Theft, rather than physical assault, will likely be your biggest concern.
Always be on the lookout for any dangers and know the area well before venturing out alone.
3. There are lots of pests
Since Stuart is so close to the equator, it's only natural that there would be a rise in the number of unwanted pests.
Ants are a typical example. You may also have to deal with lizards you didn't bargain for. Other pests that could make you feel uneasy include cockroaches, rodents, flies, ticks, and mosquitoes.
People in this area may be rather obsessive about tidying up themselves and their surroundings.
4. The city is not very diverse
Stuart is not very diverse in terms of race. This doesn't mean, however, that people of different ethnicities won't be accepted in the community. Just take it for what it is right now.
About 76.7% of the population is white, and 15.7% is Latino. While there are some people of African American and Asian/Pacific Islander descent living in Stuart, they make up a very small percentage of the total population.
5. It rains a lot
In comparison to the rest of the United States, there are more sunny days here (around 236).
However, the city sees a lot of rain, so the climate is often gloomy. Stuart gets about 60 inches of rain annually, which is significantly higher than the national average of 38 inches.
It could be quite depressing to have the rain ruin your plans after you've spent a long time preparing, but you most likely won't escape that reality if you live in Stuart.
To Sum it All Up
Living in Stuart comes with its benefits. If you love to be close to nature and beaches and still have enough opportunities to have fun, you'll love this city. The reasonable living costs is also a major pro. However, the high crime rate is a significant drawback, and if you'd rather not have rain disrupt your plans very often, you might not enjoy living in this city.
Learn more about living in Stuart, FL