10 Things to Know Before Moving to Worcester, MA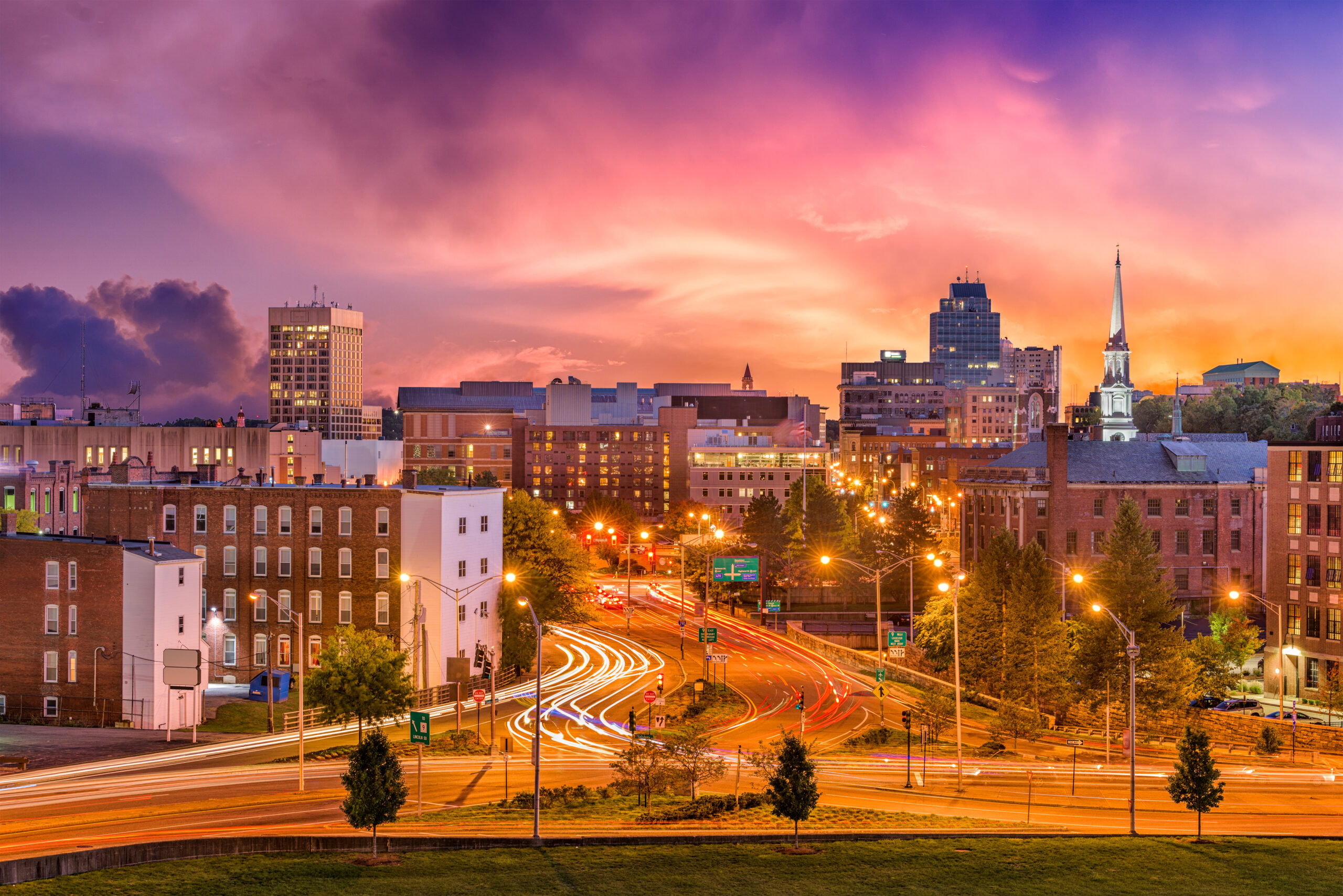 ---
Worcester is a thriving city in central Massachusetts. Worcester, Massachusetts, was named after Worcester, England, and is now widely regarded as both a desirable place to reside in the Bay State and one of the most hospitable mid-sized communities in all of New England. Worcester's thriving economy and high quality of life have drawn in a diverse population of over 200,000, including young adults, 35,000 college students, and their families.
Let's talk about ten things to know before moving to Worcester, MA!
1. It is known as The City of Seven Hills
Worcester is often compared to Rome, Italy, and is also referred to as the "City of Seven Hills" for similar reasons. Don't be fooled by the name, though. Worcester has about 15 hills, with more than seven of them located within the city limits.
College Hill, Union Hill, Green Hill, Chandler Hill, Hancock Hill, Bancroft Hill, and Newton Hill are the seven you will most likely encounter first. Places of residence, commercial centers, and public green spaces can be found atop these hills.
2. Study at Worcester State University, Clark University, or Worcester Polytechnic Institute
Getting a good education is vital in Massachusetts, and with 12 accredited universities in Worcester and the surrounding area, it's not hard to find one close by. As a private academic institution, Clark University offers 30 different undergraduate degrees, including the social sciences and biological and medical sciences.
Worcester Polytechnic Institute is highly regarded as one of the best colleges in Massachusetts for mechanical engineering and computer science. Worcester State University is another highly regarded institution of higher education in the area, offering prestigious degrees in fields like business and marketing.
And the University of Massachusetts Medical School is an excellent institution offering training in medicine, biomedical sciences, and nursing to its students. Worcester is home to various colleges and universities, so you can pursue any field of study you're interested in.
3. The city has a major rowing culture
In Worcester, rowing is a popular sport, and both spectators and competitors are welcome. In May of each year, Lake Quinsigamond plays host to the New England Rowing Championships, organized by the Quinsigamond Rowing Association.
Attend a practice on the 2,000-meter rowing course at Quinsigamond State Park and see local clubs and colleges in action. And if you want to participate rather than merely observe, you can learn to row at one of Worcester's several rowing academies, like the Quinsigamond Rowing Club, Worcester Boat Club, or Regatta Point Community Sailing.
4. Enjoy the nightlife at Nick's, Bocado Tapas Wine Bar, or Bobby Colins
Worcester's nightlife scene is full of fascinating options. Nick's is a German-themed tavern with a patio perfect for a night out with friends. The Pint is the place to go for a beer and a game of shuffleboard or big Connect Four. The Raven is the best place to listen to live music for a low cover charge and to get a drink.
Visit Michael's Cigar Bar and unwind in the lounge while enjoying a cigar and a selection of bottled or draft drinks. Bocado Tapas Wine Bar is the place to be if you're in search of a wide variety of wines and small plates. Instead, if you're looking for a classy and chill night out, head to Still & Stir and try one of their signature drinks, such as the Bobby Colins or the Bramble.
5. Enjoy the best food at George's Coney Island Lunch or Smokestack Urban Barbeque
Worcester is home to many fantastic restaurants that span the spectrum of cuisine. If you're looking for authentic coney dogs and Polar Orange Soda, George's Coney Island Lunch is the place to go. Get yourself to Shrewsbury Street, where you can dine at some of Worcester's finest eateries, such as Nuovo, a classic Italian restaurant serving up dishes like Drunk Ziti and Traditional Chicken Parmesan.
Try the Brisket Stack and Over The Top Fries at Smokestack Urban Barbeque or the Bananas Foster Pancakes at Worcester's brunch hotspot Deadhorse Hill. Need something new for a change? For delicious Brazilian fast food, including Fried Empanadas and Dragon Fruit Mousse, head to Salgabom Snacks.
6. Visit the Worcester History Museum or the Worcester Art Museum
Worcester has many excellent museums that are sure to provide hours of entertainment. To find out more about the background of Worcester, Massachusetts, head on over to the Worcester History Museum. Learn about local gentleman-merchant Stephen Salisbury by taking a tour of the Salisbury Mansion, which is considered one of the best historic house museums in all of New England.
Prefer visiting art museums instead? Visit the Worcester Art Museum to view works of art from all around the globe, including a collection of genuine medieval antiques. See the planetarium, freshwater animal exhibits, and outdoor wildcat station at the EcoTarium, a fantastic science and wildlife museum for kids!
7. Catch a Show at Hanover Theatre or take part in StART on the Street
Are you a huge fan of the stage? Worcester is home to incredible performers, and you won't want to miss them! Worcester's Hanover Theatre is a well-respected venue that regularly hosts visiting Broadway shows, local theatrical productions, and even classical ballet. The Massachusetts Symphony Orchestra, situated in Worcester, performs often in Mechanics Hall, which is home to the historic Hook Organ.
The Sprinkler Factory in Worcester has been renovated into a theater and art gallery by local creatives. And don't miss out on Worcester's annual StART on the Street celebration! This is an all-day, free festival that showcases more than 300 artists and craftspeople and a variety of live music.
8. Living here is more affordable than many other New England cities
Relocating to New England can be costly, especially if you plan to settle in a place like Boston or Weston. Worcester, however, is one of the Northeast's more relatively affordable choices.
This city in central Massachusetts has a relatively affordable cost of living index of 105, a median home price of $365,166, and a median monthly rent of $1,150.
9. The city is extremely progressive
There is a sense of pride and progressivism in Worcester. Worcester is not the place to move to if you're hoping for a quiet, traditional community.
The city, which was once at the forefront of the fight for women's suffrage, is now a stronghold of progressive politics and ideals. The Worcester Pride organization celebrates the city's LGBT citizens with an annual Pride Parade.
10. It has the third-highest crime rate in the state
Worcester is the third most dangerous city in Massachusetts, despite being a lovely city and a family-friendly neighborhood. In a city like Worcester, where the crime rate is 44.8 for violent crimes and 42.2 for property crimes, strolling about Worcester at night on your own is not the best idea. The city has a higher crime rate than other Massachusetts communities of a similar size.
There are likely still some good places to settle down in Worcester, but it's important to do your research on any potentially dangerous areas before making a final decision. Lock your doors and try to stay in well-lit places after dark, just like you would in any other big city.
In Summary
Worcester has a lot to offer its residents, some of which include affordable living, great food, impressive history and culture, and great higher education opportunities. However, it also has a high crime rate, and it's important to consider this before making the move there. 
Learn More About Living in Worcester, MA