10 Things to Know Before Moving to Westport, CT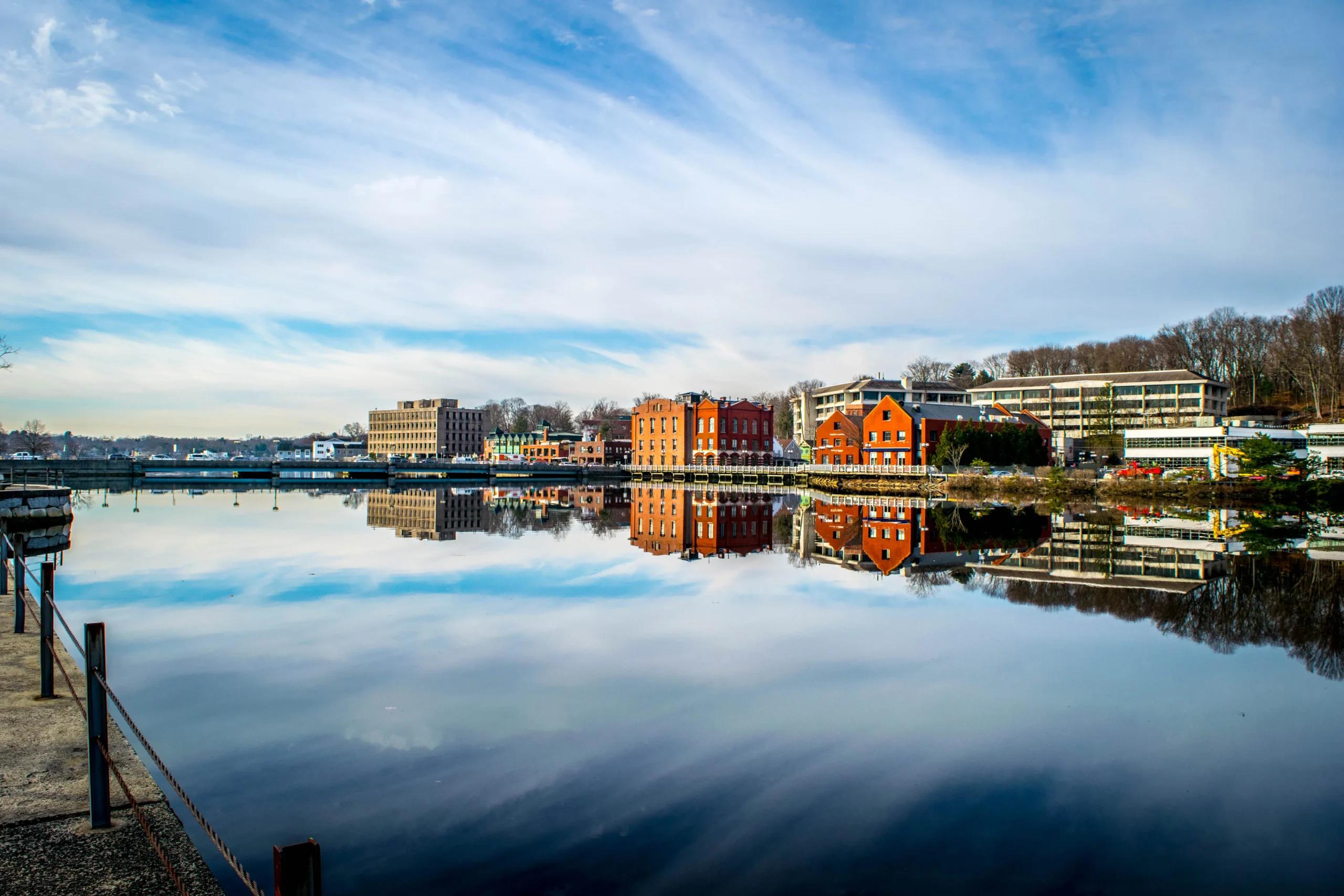 ---
Westport, Connecticut, is a town in Fairfield County that was founded in 1835. Westport residents have the best of both worlds with its waterfront location on Long Island Sound and its renovated downtown.
Westport has strong ties to the past, going all the way back to the country's founding, yet it keeps looking forward to more incredible things. There are over 30,000 people living there, making for a diverse population and a lively neighborhood.
Are you thinking of moving to Westport? Here are ten things to know before moving to this city!
1. It's one of the most expensive cities in the world
In terms of the overall cost of living, Westport ranks in the top two percent of all cities worldwide, with an average annual cost of $2551. The city's cost of living index is 230.8, which is 130% higher than the national average.
The major culprit, in this case, is housing costs in this city. When compared to the rest of the country, housing costs in Westport are astronomical. The median home price is a whopping $1,514,100. The cost of living in this city is sure to take a toll on one's finances.
2. Take in the culture at MoCA
The residents of Westport are naturally inquisitive people who love experiencing live performances, shows, and concerts. Here is the Museum of Contemporary Art (MoCA), which hosts a variety of events such as art exhibitions, jazz performances, and film screenings.
During the warmer months, locals congregate in MoCA's outside space to enjoy a meal and live music. In addition, the Westport Community Theatre has been operating out of the town hall since 1979. If you'd rather stay home, you can book tickets to a number of shows or participate in online events.
3. Enjoy the best of suburban life
Suburban life is hard to match if you value being able to walk out your back door and into your very own private park. In addition, you will be close to a variety of attractions and activities, such as the coast, sea, trails, markets, shops, restaurants, and entertainment venues.
You'll have your pick of quiet estates or bustling neighborhoods where the youngsters hang out in the street.
4. You'll need a car to get around
Those accustomed to city living on foot or through public transportation will have to adjust to a new way of life in the Countryside.
The walkability of Westport isn't great unless you're right downtown or by the Westport Train Station. You can expect to drive almost everywhere you go, as many of your neighbors likely own multiple vehicles.
5. You'll have to get used to the traffic
Driving into New York City during rush hour may be a stressful experience due to the huge volume of traffic on the roads.
In light of this, be sure to factor in some additional time for your commute or consider rearranging it altogether. Nonetheless, the travel time by rail from Westport to Grand Central Terminal will be reduced.
6. Compo Beach is just nearby
Westport's proximity to Long Island Sound makes for exciting warm-weather months. Long stretches of coastline provide residents with access to beaches and other water-based pursuits.
Visit Compo Beach to see one of the most visited beaches in the state. Every day of the year, you can visit Compo and enjoy its basketball courts (complete with lights) and multi-use fields. Also, there are pavilions, picnic spaces, a boardwalk, and stunning views of the lake.
7. Nightlife is where the fun is at
The nightlife options in downtown Westport are practically limitless, thanks to the abundance of restaurants, bars, and comedy clubs. Jumping from one location to another is a breeze. For example, 190 Main, Basso Pub & Wine Bar, Walrus Alley, Amis Ristorante, and the Spotted Horse are all within walking distance of one another.
The variety of cuisines available, from Italian and Mediterranean to Korean BBQ, helps you maintain a versatile palate. Living in Westport for only one night will make you feel like you've seen the world.
8. Go shopping at Westport Shopping Center or the Village Center
Westport is home to many one-of-a-kind retail establishments along a picturesque section of Boston Post Road. There are lots of High-end retailers, including favorites Lululemon, Coach, and Banana Republic. The proliferation of new shops like Unsubscribed is a boon to consumers since it gives them more places to shop.
Over the weekends, local residents enjoy visiting the Westport Shopping Center, Brooks Corner, and the Village Center, just to name a few of the area's many malls. Shops, restaurants, and entertainment venues are conveniently located for Westport locals.
9. The city is big on sustainability
In Westport, people thrive on new ideas and improving life for everyone. In 2006, Sustainable Westport was established, and from that effort, a green energy initiative emerged.
In recent years, Westport plants have made great strides in cutting their reliance on fossil fuels and transitioning to using at least 20% renewable energy sources.
10. Crime is at an all-time low
There is a 6.5 rate of violent crime in Westport, while the national average is 22.7. The property crime rate is 20, while the national average in the United States is 35. Compared to the average American city, residents of Westport have a 27.1% lower risk of becoming a victim of violent crime.
It is safe to say that you can sleep in Westport with both eyes closed.
To Sum it All Up
Living in Westport has its benefits as well as its downsides. Some of the pros include the low rate of crime, the best of suburban life, and fun things to do. However, there's also the high cost of living, traffic problems, and car dependency.  
Learn More About Living in Westport, CT