10 Things to Know About Living in Wenatchee, WA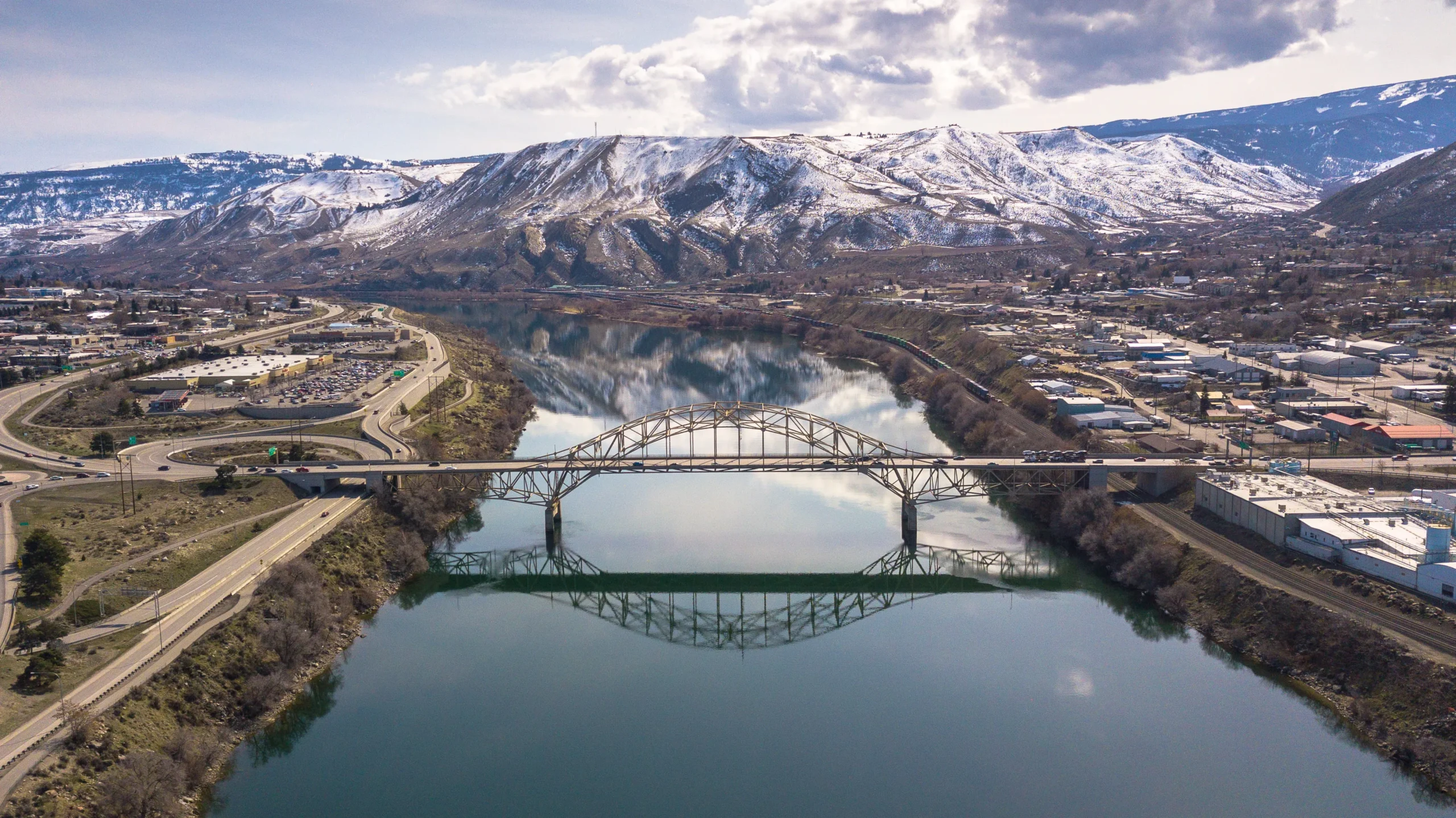 ---
Wenatchee, Washington, is famous for its abundance of apple orchards and the annual Apple Blossom Festival. The city is home to about 35,000 people and combines the best of both rural life and urban conveniences. Because of its proximity to a number of hydroelectric power dams, Wenatchee was once referred to as the "Buckle of the Power Belt of the Great Northwest," which is an interesting fact in and of itself.
For years, Wenatchee has been named one of Washington state's best places to call home. Wenatchee is a wonderful area to live in for a number of reasons, including but not limited to its stunning four distinct seasons, friendly locals, and thriving arts and culture scene.
Here are ten things to know about living in Wenatchee, WA!
MAF Widget
1. Learn about the city's culture at Wenatchee Museum and Cultural Center and Musical Theatre of Wenatchee
As a city, Wenatchee has been going strong since its founding in 1893. The residents of this sleepy town have created quite the cultural landmark over the years. Wenatchee is home to the Wenatchee Museum and Cultural Center, where locals and visitors alike can learn all about the city's rich past, and numerous art galleries, where art lovers can marvel at the original creations of Wenatchee's many talented artists.
Show-stopping musicals, comedies, and melodramas are performed regularly at the Musical Theatre of Wenatchee. Wenatchee is a wonderful place to live in if you enjoy the fine and performing arts.
2. The local Chamber of Commerce provides excellent opportunities for entrepreneurs
Anyone interested in starting their own enterprises in Wenatchee can find the support they need from a thriving local Chamber of Commerce. Small business entrepreneurs can have access to private counseling and useful resources at the Small Business Development Center on Olds Station Road.
Many shared office spaces exist all across town, and a friendly, close-knit atmosphere promotes patronage of locally owned establishments.
3. Go shopping at The Pybus Public Market
The Pybus Public Market is a well-known symbol of Wenatchee. Dinner by the water and shopping from local vendors, all in one convenient location: that's what you'll find at this one-of-a-kind facility by the river. Pybus Public Market is a cross between a local farmer's market, a classic flea market, and a cutting-edge mall.
Moreover, central Wenatchee is home to a Walmart and a Target, as well as the two-story luxury Wenatchee Valley Mall. So, you have a mix of local shopping that only Wenatchee overs and more mainstream shopping typical of suburban America.
4. The city's crime rate is 5% lower than the national average
Wenatchee's reputation for safety has made it a popular place for families to settle.
The crime rate in this city is 5% lower than the national average, making it a safer place to live than nearly half of the cities in the United States, as reported by The City of Wenatchee. The city has a crime rate of 26 per 1000 residents.
5. Enjoy great food at Wild Huckleberry or La Fuente Mexican
Wenatchee is a great city for foodies since it has both nationally recognized dining establishments and unique, independently-owned eateries. Pancakes the size of one's head can be found at the famed Wild Huckleberry, while Visconti's Italian Restaurant is a great place to take that special someone out on a date. Try La Fuente Mexican if you're in search of a local gem with authentic dishes created from scratch.
Need something quicker and more comfortable? Stop by Red Robin or Olive Garden. Wentachee has wonderful weather in the spring, summer, and fall, so if you want to dine outside and take advantage of it, look for places like Rail Station & Ale House, where you can sit on the patio and enjoy the weather.
6. You'll find everything from a tiny studio to luxury apartments
There is a wide range of luxurious homes in Wenatchee to suit every person's needs and budget. The city has a wide variety of housing options, including tiny studios, 1 to 3-bedroom apartments, and single-family houses, making it a great place to call home for both families and professionals.
There are high-end, resort-style apartment complexes available, with ultra-modern interiors and breathtaking views of the surrounding mountains. The city's median home price is $438,917.
7. You get to prioritize your health and well-being
Wenatchee is a city that places a high value on health and wellness, so it's no surprise that the city offers a wide range of spas, gyms, and other wellness services to help its citizens look and feel their best at all times.
You can always find a way to take care of yourself in Wenatchee, with its luxurious spas, hot yoga studios, upscale hair salons, rock climbing gym, and Wenatchee Racquet and Tennis Club.
MAF Widget
8. Have fun at Twin Peaks during winter
Wenatchee is transformed into a dazzling winter wonderland as the temperature drops, and the snow begins to fall. Young locals sometimes begin ice skating and hockey before they can even walk straight, and the snowy hills of Twin Peaks are a popular destination for winter sports like cross-country skiing, ski touring, snowshoeing, and hiking.
The annual snowfall average in Wenatchee is 27 inches, and snow falls from November 2nd through March 12th.
9. Enjoy the outdoors at Ohme Gardens or Riverfront Park
You can spend time outdoors at one of Wenatchee's over 20 local and state parks. A visit to Ohme Gardens will reward you with a serene and picturesque outdoor experience. Visit the nine-acre garden and take in the scenic vistas of the Columbia River and the surrounding mountains.
Take a trip to Riverfront Park and Wenatchee Confluence State Park, two fantastic areas for outdoor activities like hiking, photography, bicycling, camping, and exploration. Parks, playgrounds, and nature centers galore can all be found within a short drive from here, making this an ideal location for anyone who values time spent in nature.
10. The city is quite isolated
Wenatchee's isolation is a drawback for some people. Accessing healthcare and other essential services, as well as getting around without a car, can be challenging in such situations since public transportation is also unreliable.
Those who don't live in or close to the city may have trouble commuting to work or accessing basic amenities due to its remote location.
To Sum it All Up
Living in Wenatchee offers a pleasant winter experience, a diverse housing market, safety, and a great food scene, among others. However, if you don't like living in an isolated city, Wenatchee might not be for you.