10 Things to Know Before Moving to Warner Robins, GA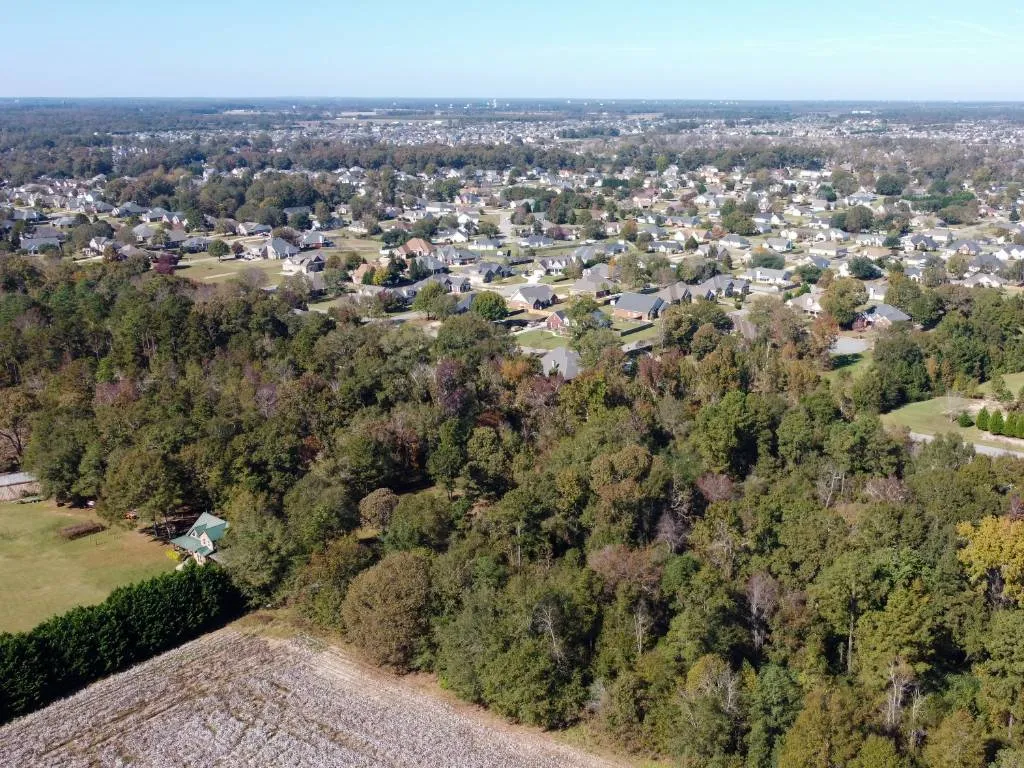 ---
If you're thinking about moving to a new city, Warner Robins, Georgia, could be your ideal destination.
This beautiful city is located in Houston County and is home to 83,384 people. From its thriving job market to its friendly and welcoming environment, Warner Robins has something for everyone.
Let's consider ten things you need to know before making the move to Warner Robins, GA!
1. Home to Robins Air Force Base
Warner Robins proudly hosts the Robins Air Force Base, a significant influence on the city's culture and economy. As one of the largest industrial complexes in Georgia, the base serves as a critical maintenance and logistics center for the United States Air Force. Its military connection is evident in the base's role in supporting national defense through aircraft repair, maintenance, and logistical operations.
This presence in Warner Robins brings economic stability and opportunities to the area, shaping the local culture and economy.
2. Attend the Cherry Blossom Festival
An annual highlight in Warner Robins is the Cherry Blossom Festival, a vibrant celebration of spring's arrival and the blooming of Yoshino cherry trees. The festival features a diverse range of activities, including entertainment, food vendors, parades, concerts, and cultural displays. This popular event brings the community together and showcases the city's vibrant spirit amidst the beauty of springtime cherry blossoms.
Attending this festival is a great way to immerse yourself in the city's festive spirit.
3. There are 33 public schools in Warner Robins
If you're moving to Warner Robins with your family, you can rest easy knowing that the city is home to exceptional educational institutions. There are 33 public schools in this city, which include 21 elementary schools, 7 middle schools, and 5 high schools. There are also private schools in this region.
Some of the top-rated schools in this region are Lake Joy Elementary School, Feagin Mill Middle School, and Houston County High School. These schools offer quality education, and you'll find a range of options to cater to your child's needs.
4. The unemployment rate is 3.2%
Warner Robins has an unemployment rate of 3.2%, which is slightly less than the national average of 3.6%. This city has seen positive job growth in the past year, and there is an estimated job growth rate of 15.34% in the future.
Robins Air Force Base is a significant employer here; hence, the city is known for its strong presence in the aerospace and defense industries. However, the city also has jobs in healthcare, education, retail, and services.
The presence of technology companies, government agencies, and local businesses contributes to the diverse job landscape, making Warner Robins a popular destination for people seeking employment opportunities.
5. Enjoy outdoor activities at Wellston Trail and Fountain Park
Warner Robins offers a variety of outdoor activities for residents to enjoy. The city's pleasant climate makes it enjoyable to explore parks, trails, and recreational areas throughout the year. From the Wellston Trail for walking and biking to parks like Fountain Park for picnics and sports, you'll find plenty to do here if you're an outdoor enthusiast.
Warner Robins' commitment to maintaining green spaces makes it an attractive destination for those who appreciate outdoor activities, and you'd like it here.
6. Easy access to quality healthcare facilities
Access to healthcare is crucial, and Warner Robins delivers. The city is equipped with multiple hospitals, clinics, and healthcare centers that provide a range of medical care, from routine check-ups to specialized treatments.
Houston Healthcare- Warner Robins, Lake Joy Med-Stop, and Warner Robins Rehabilitation Hospital are some of the reputable healthcare facilities in this city. The presence of these facilities not only caters to the local population's healthcare needs but also contributes to the overall quality of life for those living in Warner Robins.
7. Get around the city with Warner Robins Transit System
Warner Robins offers convenient transportation options for its residents. The city is well connected by major highways, such as Interstate 75, which provides easy access to nearby cities and destinations. Local public transportation includes the Warner Robins Transit System, which provides bus services within the city.
Also, the Middle Georgia Regional Airport serves the area with commercial and general aviation services, connecting residents to air travel options. Warner Robins' central location allows for relatively short travel times to recreational areas, shopping centers, and neighboring towns.
The transportation convenience in Warner Robins enhances residents' accessibility and connectivity both within the city and beyond.
8. Welcoming environment
Warner Robins is celebrated for its warm and welcoming environment. The city embraces newcomers and fosters a sense of community through various initiatives and events. Regular community gatherings, local festivals, and cultural events offer opportunities to connect and forge meaningful relationships.
This spirit of inclusivity, combined with the city's diverse amenities, creates a truly inviting atmosphere for everyone. Additionally, neighbors often extend a friendly hand, making it easy for you to feel at home in this city.
9. Traffic can be an issue
Depending on the area and time of day, traffic congestion can be an issue in Warner Robins. While it may not be as severe as in larger cities, certain roads and intersections can experience heavy traffic during peak hours. This can lead to longer commute times and occasional frustration for residents who need to navigate congested routes.
Although the city's transportation infrastructure, including highways like Interstate 75, helps manage traffic flow, it's good to stay updated on local traffic reports, especially if you're commuting during rush hours or planning to travel through busy areas.
10. Risks of thunderstorms and tornadoes
Warner Robins is occasionally affected by severe weather events, with thunderstorms and tornadoes being the most notable natural disasters in the region. While tornadoes are relatively infrequent, they can occur during the spring and summer months. This risk of tornadoes is due to the city's location within a region known as "Dixie Alley," which experiences a higher frequency of tornadoes than other parts of the country.
While living in Warner Robins, you need to be prepared by having an emergency plan and staying informed about weather conditions, especially during severe weather seasons.
In Conclusion
Warner Robins' strong job market, good schools, and vibrant festivals make the city an attractive place to live. You should, however, consider the drawbacks that come with living here before embarking on your journey to Warner Robins, GA! 
Learn More About Living in Warner Robins, GA