Top 10 Pros and Cons of Living in Rockville, MD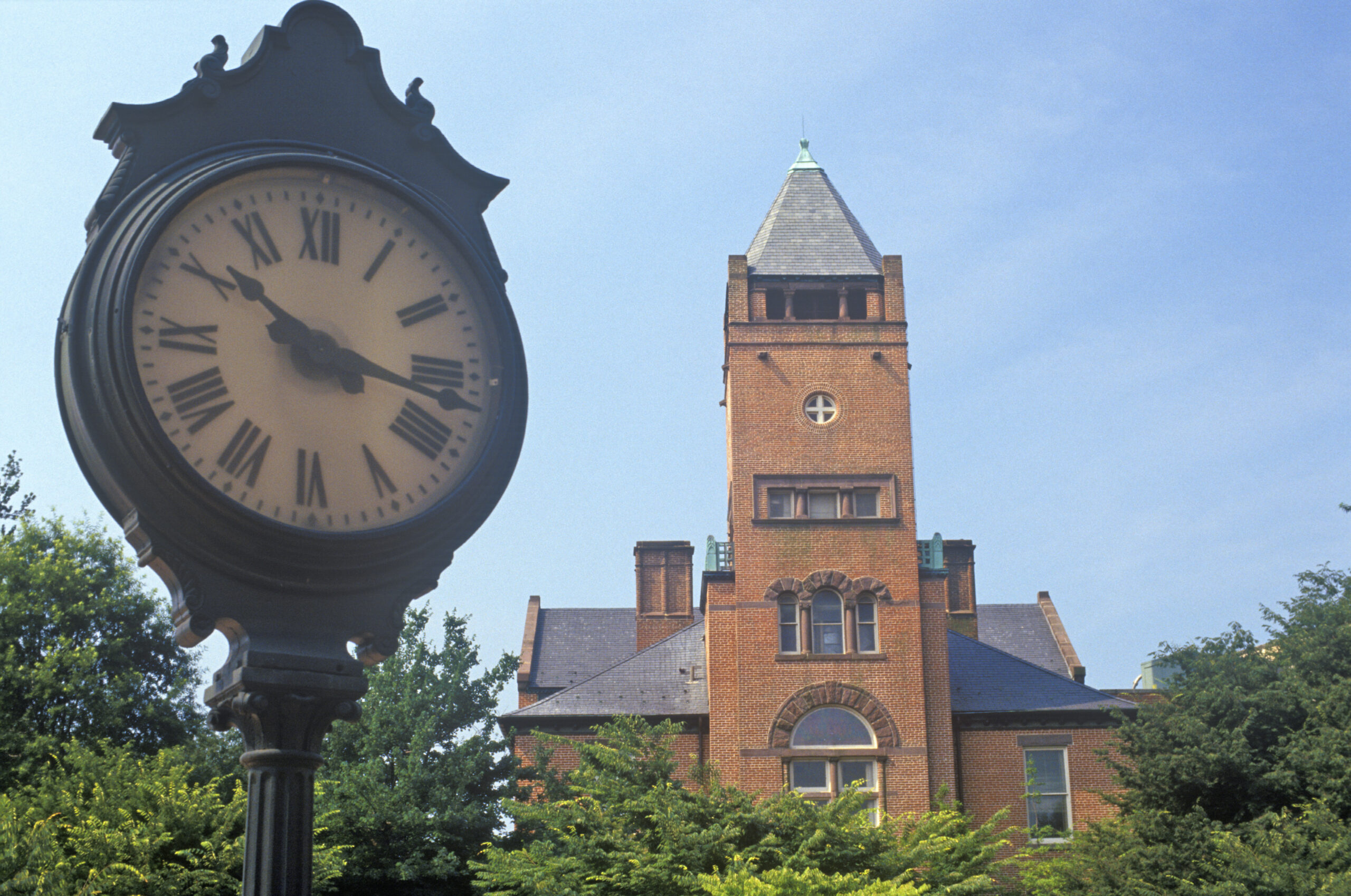 ---
Rockville is a city in Maryland located just outside of the nation's capital. Rock Creek, the largest of three beautiful creeks that run through Rockville, is the source of the city's name. One of the oldest settlements in Maryland, this city is steeped in tradition and heritage.
Considering Rockville's robust employment market, comparatively low poverty rate, and other positives, it's easy to see why you would be considering making the city your permanent home. But this city isn't perfect. Here are ten pros and cons of living in Rockville, MD.
Pros of Living in Rockville
1. Remain close to the city while enjoying suburban life
If you want to be close to the action in the nation's capital but prefer the quiet of the suburbs, look no further than Rockville real estate. This city is conveniently located near both the Beltway and Interstate 270.
As an added bonus, Rockville is home to two Metro stations (Rockville and Twinbrook) that make commuting to the nation's capital a breeze. Commuters can also use the station to board Amtrak or a MARC train.
2. Visit the Croydon Creek Nature Center or the Cabin John Regional Park
Rockville is a great place to live for nature lovers. The Croydon Creek Nature Center, a 120-acre urban wildlife refuge, is just one of the city's many parks and recreational facilities.
The 528-acre Cabin John Regional Park features a skating rink, dog park, tiny ride-on train, and even a Tai Chi court, making it one of the largest parks in Montgomery County. Also, the Georgetown University baseball team calls Shirley Povich Field their own.
3. Get a job in the bioscience industry
Residents in Rockville have easy access to numerous convenient services and nearby places of employment. There are about 370 bioscience businesses, such as GSK, MedImmune, and Mallinckrodt Pharmaceuticals, located along the I-270 Bio Corridor, a 15-mile stretch from Bethesda to Gaithersburg with Rockville at its core.
The National Institutes of Health and the National Institute of Standards and Technology are only two of the many prominent federal labs, departments, and regulatory bodies located nearby. The quick detection of Ebola and the ability to detect colon cancer in the blood are just a few of the scientific firsts made possible by this area of technology.
4. Get around the city with ease
Rockville's convenient access to public transit, from the Metro to Capital Bikeshare, provides residents with a wealth of options for getting to and from work and enjoying a wide variety of leisure pursuits.
The Shady Grove Metro Station in Rockville is conveniently located near the Westside at Shady Grove Metro townhome neighborhood. The southbound Red Line provides rapid access to four central business districts, among them Rockville itself.
In addition to public transportation, residents of Rockville can use the many Zipcar stations to cut down on their car use. Zipcar rates range from $10/hour for trips under three hours, with a full-day rental costing just $75 for up to 185 miles.
Capital BikeShare is another option, charging $2 for 30 minutes or $8 for a 24-hour membership.
5. Enjoy some good food at Matchbox or Nantucket's Reef
One of the best ways to spend time with your loved ones in Rockville is by dining at one of the city's many fantastic restaurants.
Matchbox is highly recommended because of its delicious wood-fired pizza. It's ideal for a night out with friends to enjoy sliders, drinks, and pizza in a trendy, urban environment. The seafood at Nantucket's Reef is so delicious that visitors often find it difficult to eat just one serving. Their fried fish and high-end main courses have made them an instant hit in Rockville.
6. The schools in Rockville have perfect ratings
Families are flocking to Rockville because of its excellent educational system. Bells Mill Elementary School, Farmland Elementary School, Herbert Hoover Middle School, and Lakewood Elementary School are just some of the highly regarded institutions of learning in the Rockville area.
There are two high schools in Rockville: Thomas S. Wootton and Richard Montgomery. Great Schools has given nearly all of these institutions a perfect score of 10 out of 10. Residents in Rockville also have access to prestigious institutions of higher learning like Montgomery College, which confers over 2,000 degrees annually
7. Have fun with the family at Rockville Swim and Fitness Center
There is something here for everyone in Rockville, whether you're looking for family-friendly options or date night suggestions.
The Rockville Swim and Fitness Center has two indoor pools and three outdoor pools, making it a great place to take kids during the warmer months. It's not just a place to go swimming and have fun; they also offer workout courses, personal training, and more.
Rockville Civic Center is a must-see if you're in the area and searching for something entertaining to do at no cost. This has something for everyone: parkland, walking routes, tennis courts, a playground, and an outdoor art display.
Rockville also has some great places to shop, such as Congressional North Plaza Mall, Target, CVS, Safeway, Best Buy, and Trader Joe's.
8. A lower-than-average crime rate
You don't have to fear for your safety in Rockville. The crime rate in this city is only 16.36 per 1,000 residents during a standard year, with the violent crime rate being 2.15 per 1000 residents.
While the US average violent crime rate is 22.7, Rockville's rate is 17.4. The US average property crime rate is 35.4, while Rockville has a rate of 26.7.
Cons of Living in Rockville
1. Living expenses are on the high side
Rockville isn't going to win any prizes for being the least expensive place to move to if that's what you're looking for. The cost of living in Rockville is 40% more than the U.S. average.
Homes in Rockville typically receive multiple offers due to the city's competitive housing market. Rockville has an average home price of $577129. Rockville rents average $1,742/month, and they've recently been on an upward trend (3.2%).
2. Summer temperatures of 87°F are common
Summers in Rockville are hot and humid, especially in July and August. Daily high temperatures of 90°F or more are not unusual, and the humidity makes it all the more uncomfortable.
Ensure that your air conditioning is in good condition, and don't forget your sunscreen and hats when moving to this city.
To Sum it All Up
Before moving to a city, it's important to consider its pros and cons. Some of the pros of living in Rockville include the outdoor activities available, thriving economy, family-friendly amenities, and great schools. On the other hand, the cons include the high cost of living, as well as the hot summers.
Learn More About Living in Rockville, MD