15 Things You Need to Know Before Moving to The Villages, FL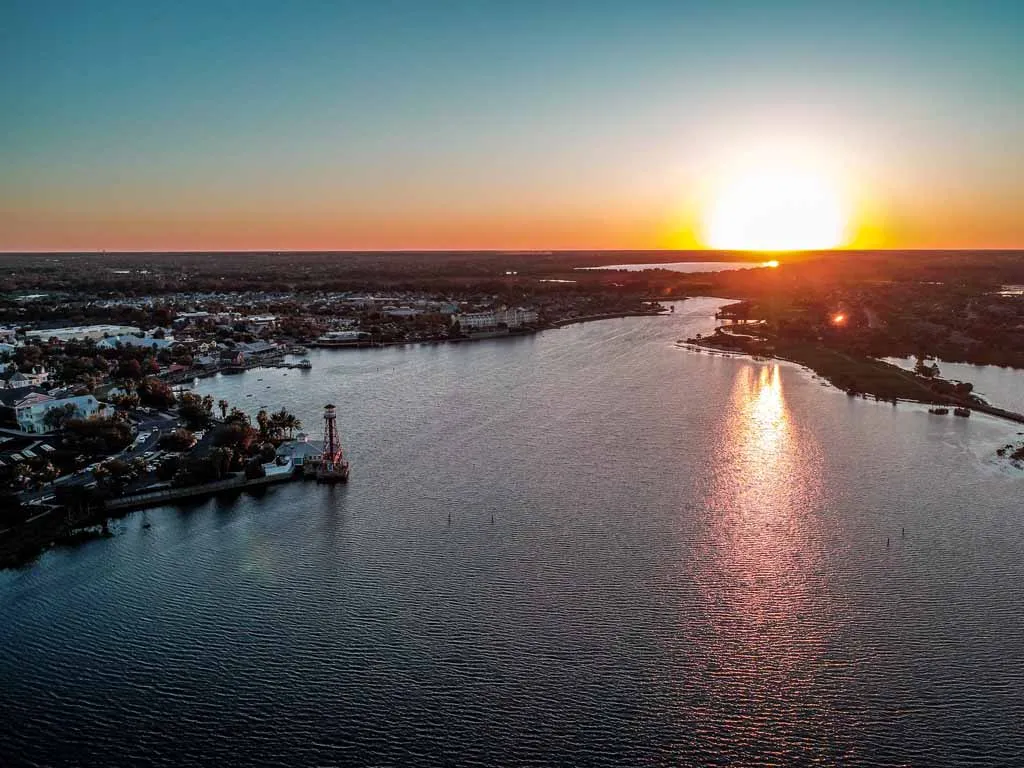 ---
"The Villages" is a community that can be found about 58 miles northwest of Orlando. Entrepreneur Harold Schwartz founded The Villages in the 1960s. It started off as a middle-class neighborhood but has since transformed into a haven for retirees over the age of 55.
The Villages is often regarded as one of the best places to live in all of Florida. Here are 15 things you should know before moving to The Villages, FL!
1. The weather is mostly pleasant
The Villages enjoys a beautiful and mild subtropical environment throughout the year.
During the summer, the temperature in The Villages typically ranges from the mid-70s to the low 90s. The winters are mild, with highs in the 60s and lows in the 40s.
As a result of February's milder temperatures and a lower likelihood of rain, it is easily the month of choice for tourists to visit the area.
2. Lots of recreational amenities
There are numerous recreational opportunities in The Villages. Some of the recreational centers in the community include Colony Cottage Pool & Recreation Center, Laurel Manor Pool & Recreation Center, and SeaBreeze Pool & Recreation Center, where the likes of tennis courts, swimming pools, and gyms can be found at many of the recreational complexes. Locals have access to various classes, from karate to musical theater.
And that's not even mentioning the countless miles of trails and parks that welcome both dogs and hikers with paved routes and green spaces. There are plenty of parks and other outdoor areas where you can go for a stroll, ride a bike, or just relax and take in the scenery. Some include Sharon Rose Wiechens Preserve, Live Oaks Park, and Sunset Park.
3. Many opportunities to socialize
Finding a community you'd enjoy being a part of is essential when choosing a retirement destination.
There are over 3,000 resident-run clubs catering to a wide variety of interests throughout The Villages. This means that if you have a passion for anything, be it fiction literature, sewing, or pickleball; there is a community of people who share your interest.
The Villages also features a variety of town pubs perfect for getting together with friends, as well as both competitive and recreational sports leagues and weekly live performances. There is never a dull moment, and the likelihood of growing lonely in old age is reduced to the barest minimum.
4. A reasonable cost of living
The low cost of living in The Villages is a major selling point. The Villages has a median home price of $379,000. Compared to other places that boast year-round warm weather and abundant sunshine, such as California, that is relatively low.
In addition, retirees in Florida can take advantage of various programs designed to help them save money. Social Security, individual retirement accounts, employer-sponsored retirement plans, and pensions are all exempt from state taxation.
The monthly amenity charge at The Villages is also very affordable. There are miles of parks and trails, as well as executive golf courses, all available to residents of The Villages for just $164 per month.
5. A clean community
The visually appealing nature of this area attracts a lot of people living in The Villages. In terms of cleanliness, this community is second to none. You can rest easy knowing that nobody in the neighborhood will devalue the area by, say, dumping rubbish in your yard.
This is because residents in The Villages must adhere to certain guidelines. When you buy a house in The Villages, you agree to abide by the community's "Restrictive Covenants," which the community standards department enforces strictly.
The regulations outlined in these covenants include a wide range of topics, from the maintenance of a clean and well-maintained property to the frequency with which individual homes must be painted. Each community also has its own set of rules.
6. It is close to beaches
Many people considering moving to The Villages want to know immediately how far away the nearest beach is. That makes a lot of sense, given that beaches are a major draw for visitors to Florida.
You'll be happy to know that The Villages is only sixty miles from the West Coast beaches like Panama City Beach and Clearwater Beach and seventy miles from the East Coast beaches like Daytona Beach and Cocoa Beach. This means a day excursion or a short weekend getaway is feasible and enjoyable.
7. You don't need a car to get around
The majority of The Villages can be navigated easily in a golf cart. You can park your golf cart at any of the area's shops or eateries, and you can even get from one side of town to the other via special tunnels and bridges built just for use by golf carts. If you are a resident of The Villages, you generally won't need a car.
Moreover, a village shuttle operates along the whole 32-mile community. The station is linked to buses operated by Amtrak that go to Jacksonville and Lakelands often.
Orlando International Airport is also easily accessible by various safe public transportation choices. As a result, you may still avoid the hassle of renting a car even if your travels take you outside of town.
8. Great services for aging people
The best 55+ communities will provide seniors with various amenities designed to make their lives easier as they age. Indeed, The Villages is hardly an exception. Two excellent hospitals and a wide variety of general practitioners and subspecialists can be found in this area.
The Villages also provides several in-home care options. Alternatively, there are four nursing facilities in the area for those who require more extensive care.
People who live in The Villages also have a reputation for being friendly and helpful. Getting to know your neighbors increases the likelihood of them helping you out when trouble strikes.
If you or a loved one is coping with an illness, injury, or recovery after surgery, know that your community has your back. When people in your community see that you are struggling, they will likely bring food and offer to help in any way they can.
9. There is little diversity
Most people who live in The Villages share a common racial or ethnic background. They share a common wealth of interests and a common outlook on life.
Some people might find the lack of variety uninteresting. The probability of what psychologists call "groupthink" increases as a result, as there are fewer opportunities for fresh thinking and alternative viewpoints. Unfortunately, groupthink isn't just dull; it may also be harmful because it typically results in bad community decisions.
10. You'll have to deal with bugs
Bugs are more likely to appear when environmental conditions are warm, humid, and sunny. The Villages homeowners have a constant problem with these insects. There are a variety of insects to contend with, including mosquitoes, lovebugs, and palmettos.
It stands to reason that this would be the case in a tropical setting. This is something to think about before making the move to The Villages.
11. A low rate of crime
Most people already know that The Villages is a pretty secure community. Around 693 crimes are reported annually, with only about 90 classified as violent.
Let's put it this way: in Florida, the chances of becoming a victim of a violent crime are roughly 1 in 256. This probability drops to 1/879 as one enters The Villages. Living here virtually guarantees you'll never be a victim of a major crime.
12. The residents are quite active
Studies reveal that inactive older people are more likely to develop chronic diseases, whereas those who exercise regularly reap several health benefits. Active aging is associated with a reduced risk of developing chronic diseases such as cardiovascular disease, some forms of cancer, and neurological disorders like dementia.
Also, studies have shown that people are more likely to maintain their exercise routines when they do so in natural environments, in the company of friends, or some other social setting.
It could be one of the reasons why The Villages is so busy. There is no shortage of green space or people to enjoy it with because there are more than a hundred miles of trails, walkways, parks, and a plethora of recreation centers.
13. Lots of great restaurants
Countless stores and eateries, both chain and mom-and-pop, can be found in this community. Popular chain establishments like Panera Bread and Bonefish Grill can be found here, along with Target and Wal-Mart.
Furthermore, there are a plethora of unique, independently-owned treasures. For example, the Italian food at Red Sauce is so good that it has earned a cult following among locals. In contrast, the sushi at the VKI Japanese Steakhouse is out of this world.
14. Some of the city's best golf courses
Fifty golf courses are maintained by The Villages. 38 of these are executive golf courses with nine holes. The remaining 12 courses are all championship layouts at private country clubs. Some of them are designed by famous golf course designers like Arnold Palmer and Nancy Lopez.
Bacall & Bogart Executive Golf Courses, Redfish Run Executive Golf Course, Hacienda Hills Golf & Country Club, Lopez Legacy Golf & Country Club, Bonifay Golf & Country Club, and Tarpon Boil Executive Golf Course are just a few of the golf courses available in the area.
15. The humidity gets quite high
Florida is known for its warm winters and abundant sunshine due to its tropical location. However, humidity is a natural part of a tropical environment. Humidity levels in August can reach 70% in The Villages.
Humidity is not just annoying because it ruins your hairdo. The frequency with which people experience heart attacks also increases. If you're over 65 and have high blood pressure or heart problems, you shouldn't walk outside when the humidity is relatively high. Residents of The Villages often postpone their late-summer golf games, fishing outings, and other outdoor activities.
In Conclusion
The Villages is a pleasant community to live in, with its mostly lovely weather, abundance of recreational opportunities, proximity to beaches, and an active and friendly community. However, the bugs and humidity might pose problems, and if you'd rather live in a diverse community, The Villages might not be for you.