10 Things to Know Before Moving to Syracuse, NY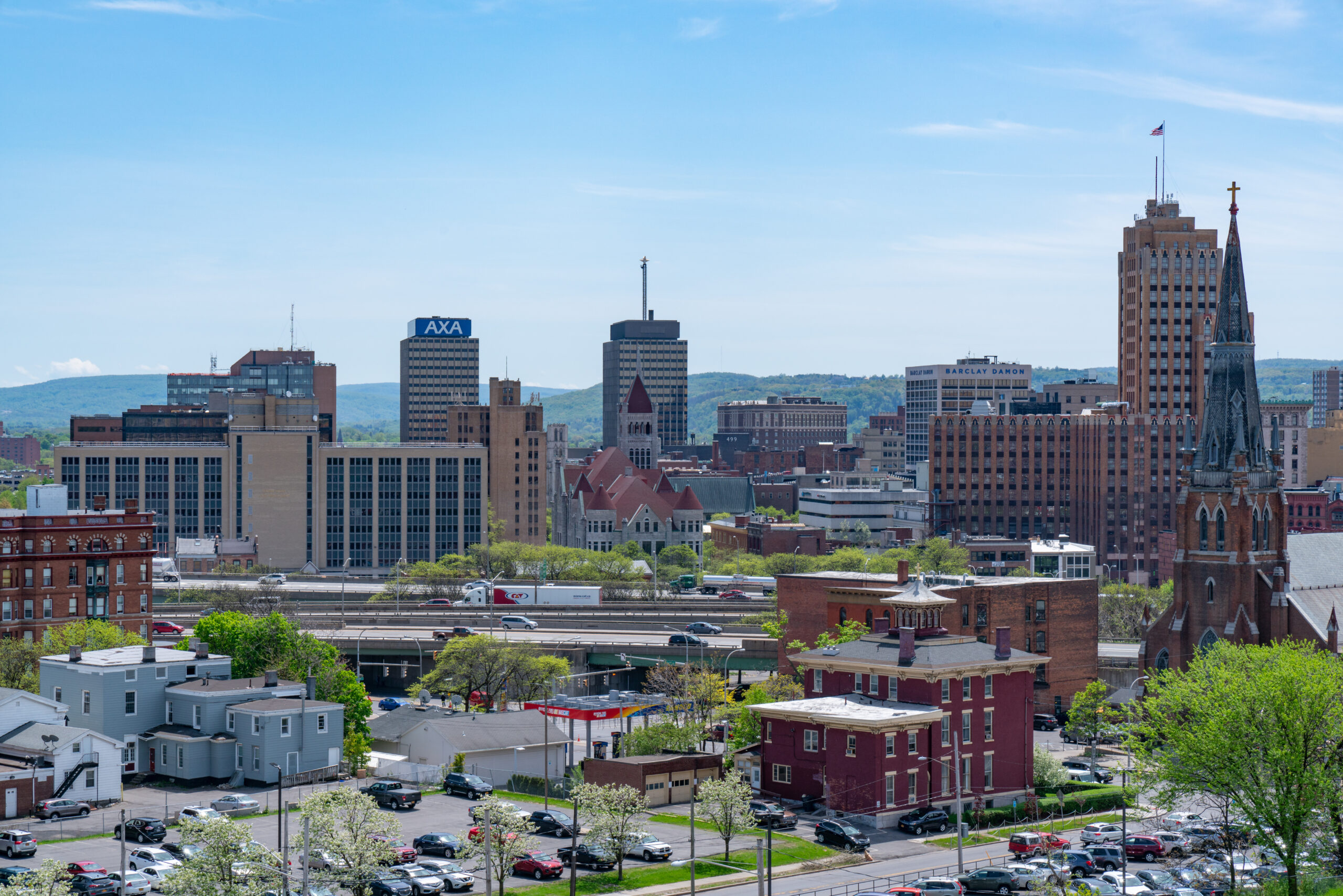 ---
Syracuse, the sixth most populous city in New York, will surprise you with its abundance of opportunities and attractions. It is conveniently located in the middle of New York, making it a quick four-hour journey to New York City or an hour and a half to Rochester. This city is widely recognized as one of the most desirable cities to reside in the Empire State due to its low crime rate, abundance of snowfall, reasonable housing costs, and excellent standard of living.
Syracuse, also known as "Salt City" because of its abundance of salt springs on the southern shore of Onondaga Lake, now offers a great compromise between city life and the suburbs. In fact, Syracuse is considered one of the best cities in the United States to start a family.
Understanding the city you'll be settling in is essential, which is why we'll be going over all you need to know about it. So without further ado, have a look at these 10 things to know about Syracuse, New York!
1. A flourishing job market
As long as you know where to look and are willing to put in the effort, you can get a job in Syracuse. Currently, the industries that employ the highest number of locals are those associated with healthcare, services, engineering, technology, and education.
While success in today's market might be challenging anywhere, it's a bit less fierce in Syracuse than it is in a city like New York. Amazon, Upstate University Health System, Syracuse University, St. Joseph's Hospital Health Center, and Wegmans are the city's five largest employers. We recommend that you secure employment in the area before relocating there.
2. It snows a lot in Syracuse
Syracuse, New York, receives more annual snowfall than any other major city in the United States, at more than 120 inches. The inhabitants are so fed up with snow that it was actually made illegal in 1992, which has since become a running joke.
Syracuse is used to getting more than 10 feet of snow each year because of its proximity to the Great Lakes and the Adirondack Mountains. At an average low of 15 degrees Fahrenheit, January, and February are the coldest and least pleasant months of the year.
Learning how to drive in the snow is a survival hack, and you have to prepare your vehicle for the Syracuse climate before making the move. Remember that a sturdy snowbrush and snow shovel can get you quite far.
3. A cheap cost of living
With an index of 84.1, Syracuse has a far lower cost of living than the typical American city and is 42.8% cheaper than New York City. With such low living costs, Syracuse has been a popular destination for young families and retirees. Housing is also incredibly cheap, with a median home price of $164,521.
4. It is not just a college town
It's no news that people in Syracuse place high importance on education. Given its abundance of prestigious educational institutions, this city has emerged as a national leader in research and learning.
It is a popular destination for ambitious students because of its excellent educational options, no matter what level of education you or your kids are at. Furthermore, being eligible for in-state tuition might be an asset when seeking admission to the city's most prestigious institutions.
Some top institutions in the city include Syracuse University, Onondaga Community College, Le Moyne College, SUNY Upstate Medical University, and many others.
5. You'll need your own car to get around
Syracuse residents have only the Centro Transit hub in the city's central business district from which to use the city's bus system. We advise that you have your own vehicle due to the infrequency of the bus line's stops and hours. Although you may be able to walk around in certain parts of the city, owning a car will make getting around much easier, especially in the cold snowy winter.
Winter driving can be hazardous and challenging too, owing to severe snowfall, so be prepared. In order to get about Syracuse, you'll need a vehicle with four-wheel drive and some serious heating for your seats, steering wheel, or even side mirrors. The frequent occurrence of snow and ice on the roadways, however, does have one positive effect: it keeps traffic volumes down.
6. Enjoy the outdoors
There are more than 900,000 different species of trees in the Syracuse area, and the city is surrounded by some of central New York's most beautiful natural attractions. There are lovely natural areas, trails, parks, and walking paths just outside the city limits. Some top outdoor spots include The Onondaga Creekwalk, Highland Forest, Tinker Falls, and Green Lakes State Park.
7. The city is big on culture
Syracuse is a large city, but that doesn't stop its citizens from finding ways to celebrate the city's history and culture by participating in annual celebrations of its rich cultural heritage. Residents of Syracuse recognize the significance of the city's many museums, galleries, and performing arts facilities due to the city's ability to cater to a wide range of interests and cultural backgrounds. There are a lot of things to do in this vast metropolis that can make you feel like you're not quite as far away from home as you are.
Some major cultural landmarks in the city include Syracuse University Art Museum, Syracuse Opera, The Everson Museum of Art, Milton J. Rubenstein Museum of Science and Technology, and lots more.
8. A fantastic food scene
Syracuse's local dining scene is worthy of mention. There is a wide range of dining alternatives in Syracuse, from fine dining establishments to casual cafes. The local Pastabilities Eatery has also been featured on Guy Fieri's "Diners, Drive-ins, and Dives" on the Food Network.
Some great places to eat in Syracuse include Eva's European Sweets, Byblos Mediterranean Cafe, Dinosaur Bar-B-Que, and Funk N' Waffles.
9. Lots of festivals to attend
Syracuse is always bustling with activity thanks to the city's many exciting annual events and festivals, which take place no matter the time of year. Anyone of any age or with any kind of interest can find an event to attend. As a newcomer to the area, attending a festival is a fantastic opportunity to get to know your neighbors and see everything that the area has to offer.
Some of the city's most popular events include Syracuse Holidays in the City, Syracuse Golden Harvest Festival, Syracuse Bacon Festival, and Taste of Syracuse.
10. You'll find something to keep you entertained
In Syracuse, there is always something interesting to see and do, whether you're trying to decide where to go on a date, or where to take the kids for the day. Take a trip with the family to the Onondaga Lake Park or the Rosamond Gifford Zoo. Listen to live music at Thornden Park Amphitheatre. Go shopping at Clinton Square.
Other interesting places include the Erie Canal Museum, WonderWorks Destiny Park, Syracuse Stage, The Salt Museum, Niagara Mohawk Building, Landmark Theatre, Beaver Lake Nature Center, and lots more.
In Conclusion
A lot of things make Syracuse a great place to call home. The city is filled with lots of opportunities, a vibrant job market, and a great school system. However, if you dislike snow and would rather not live in a city that sees excess snowfall each year, then this city might not be for you.