10 Things to Know Before Moving to Olympia, WA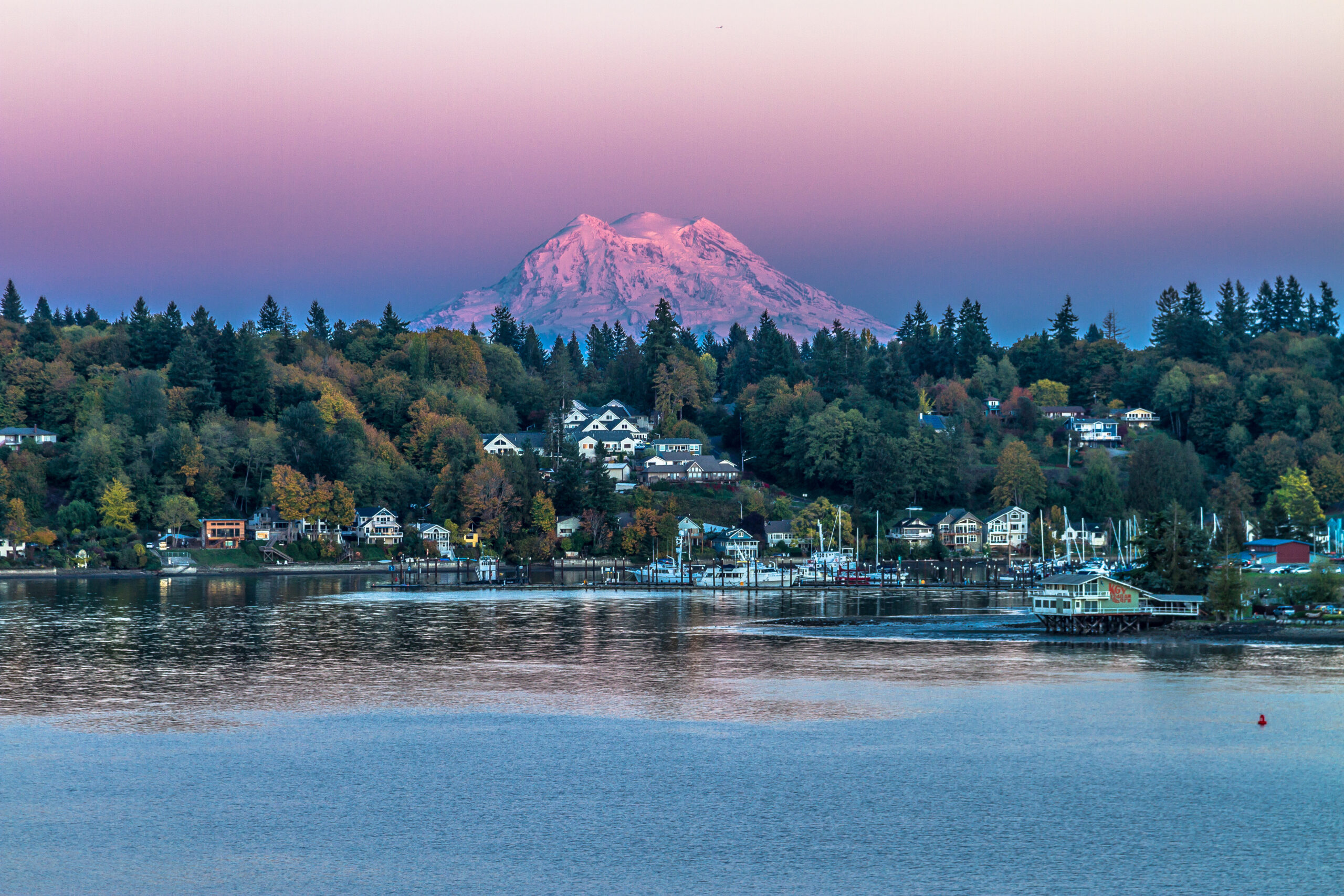 ---
With a population of 57,431, Olympia, Washington is one of the smallest capitals in the United States, yet it is gradually becoming a favorite destination because of its inexpensive cost of living, proximity to Seattle, and nice ambiance.
Despite its modest size, Olympia is a dynamic and active capital city. If you're thinking of moving to this city, you might not know what to expect, but we've got you covered. Let's talk about 10 things you should know before moving to Olympia WA!
1. The city has a very diverse population
People from many different backgrounds make up the population of Olympia. The city is home to people of several races, including Whites, Asians, African-Americans, American Indians, Alaska Natives, Native Hawaiians, and other Pacific Islanders.
The state government in Olympia considers sexual orientation alongside race and ethnicity, and there is a welcome mat out throughout the city for anyone who wants to fly the rainbow flag. People of color are also welcome in Olympia. Point is, no matter who you are or what you like, this city is sure to accommodate you.
2. There are many good schools
Olympia is home to a committed and intelligent populace, thanks in large part to its excellent public school system. That being said, you can put your mind at ease regarding the educational options for your kids. Some of the best schools in the area include Evergreen Christian School, Boston Harbor Elementary School, Black Lake Elementary School, Olympia High School, Washington Middle School, Evergreen State College, and many others.
3. A vibrant economy
Over the past year, the labor market in Olympia has grown by 1.4% and is expected to rise by 42.5% in the next decade. The local, state and federal governments are the three largest employers in Thurston County. Since Olympia serves as the state's capital, most Washington government offices can be found there or in nearby Tumwater.
The major industries in the city include agriculture, mining, construction, wholesale and retail trade, healthcare and social assistance, public administration, warehousing, finance, and real estate. Providence St. Peter Hospital, Safeway, and Walmart are the city's top private sector employers.
4. The weather is mostly mild
For the most part of the year, the weather in Olympia is pleasant. During the summer, daytime highs often hover around 80 degrees, with a few days reaching into the 90s. The average temperature throughout the winter months is between the mid-30s and the high 40s.
You get to enjoy nice, warm weather from May through October. In the months of November up till February, however, it rains a lot. Olympia also gets some snow, with the amount of snowfall varying from year to year. It doesn't snow at all some years and then it dumps heavily the next.
5. The safety of the citizens is a priority
Living in a safe environment where you can get enough rest and have fun, without having to worry about insecurity is the ultimate luxury. Olympia's city government takes public safety very seriously. And they do that by teaming up with other groups to establish successful community-wide initiatives that guarantee the people's safety.
The Olympia Washington Police Department has put in place some programs to ensure the safety of the citizens. Some of them include the Neighborhood Speed Watch Program, Block Watch, and the Security Alarm Program, among others.
The Olympia Fire Department is not left out, as they constantly put in place safety precautions to reduce the likelihood of house fires. The Fire Training Center, dedicated to the training of superior firefighters, occupies its own 8-acre facility in the city.
6. Olympia might be small, but you'll find something to do
A lot of people think that because Olympia is a small town, there wouldn't be much to do. If you also think so, then you're in for a pleasant surprise.
If you're an outdoor lover, Olympia is just perfect for you. There are lots of fun outdoor activities, from skiing to hiking to biking. The city has 40 parks where you can connect with nature and have fun with the family. Squaxin Park, Olympic National Forest, Tolmie State Park, Barclift Park, Burfoot Park, Tolmie State Park, Heritage Park, and LBA Park are just a few of the stunning parks in Olympia.
In addition, you can visit Offut Lake Resort for a family weekend getaway. Billy Frank JR. Nisqually National Wildlife Refuge is home to over 200 species of birds. Go kayaking at Northwest Paddle Surfers. Boomshaka has world-class trampolines. Go see a movie at Olympia Family Theater or Regal Cinemas. Take the kids to Hands On Children Museum. Go shopping at Capital Mall.
Olympia is also home to a thriving art culture, complete with galleries, public artworks, and a biannual Arts Walk. There are some great restaurants and shops to explore in the downtown area.
Whatever you're looking for, you'll find it in Olympia.
7. The traffic is bearable
Compared to most capital cities in the U.S, Olympia doesn't really experience that much traffic. The traffic on highway I-5 is almost unavoidable, but it's not usually that heavy. In Greater Olympia, however, there's hardly any traffic, except on weekends.
And yeah, there are a lot of roundabouts in Olympia. They've pretty much replaced traffic lights.
8. The nightlife scene is decent
Sure, Olympia is no Seattle or California, but the city's nightlife isn't all that bad either. There are lots of local bars where you can have a drink and unwind with your pals in the evening. Visit Three Magnets Brewing Company and Top Rung Brewing for some of the best beers in the city. Go partying at The Brotherhood Bar. Enjoy some dinner at King Solomon's Reef. If trap music is your thing, visit The Society Night Club.
9. The city's really into sports
Sports are a big deal in Olympia, and the schools in Olympia have great sporting facilities for baseball, basketball, football, and a couple of others. Although there aren't any professional sports teams in the city, people go to nearby Seattle to watch their games. The people's favorites include the Seattle Kraken (hockey), Seattle Mariners (baseball), and Seattle Seahawks (football).
10. There's a military base close to Olympia
Joint Base Lewis – McChord is an army and air force base just 20 minutes away from Olympia. With a population of over 110,000, this base is the fourth largest military base in the world.
And heads up; you'll be hearing a lot of 'boom!' sounds in the distance if you move to Olympia. But don't worry, you'll get used to it.
Final Thoughts
Although a small city, Olympia has the feel of a major urban area, especially due to the tons of fun activities that are present there. From the welcoming people to the good schools, there's a lot to love about this place, and if you'd rather live in a city that's not too crowded, Olympia is just perfect for you.
Learn More About Living in Olympia, WA