15 Things to Know Before Moving to Stamford, CT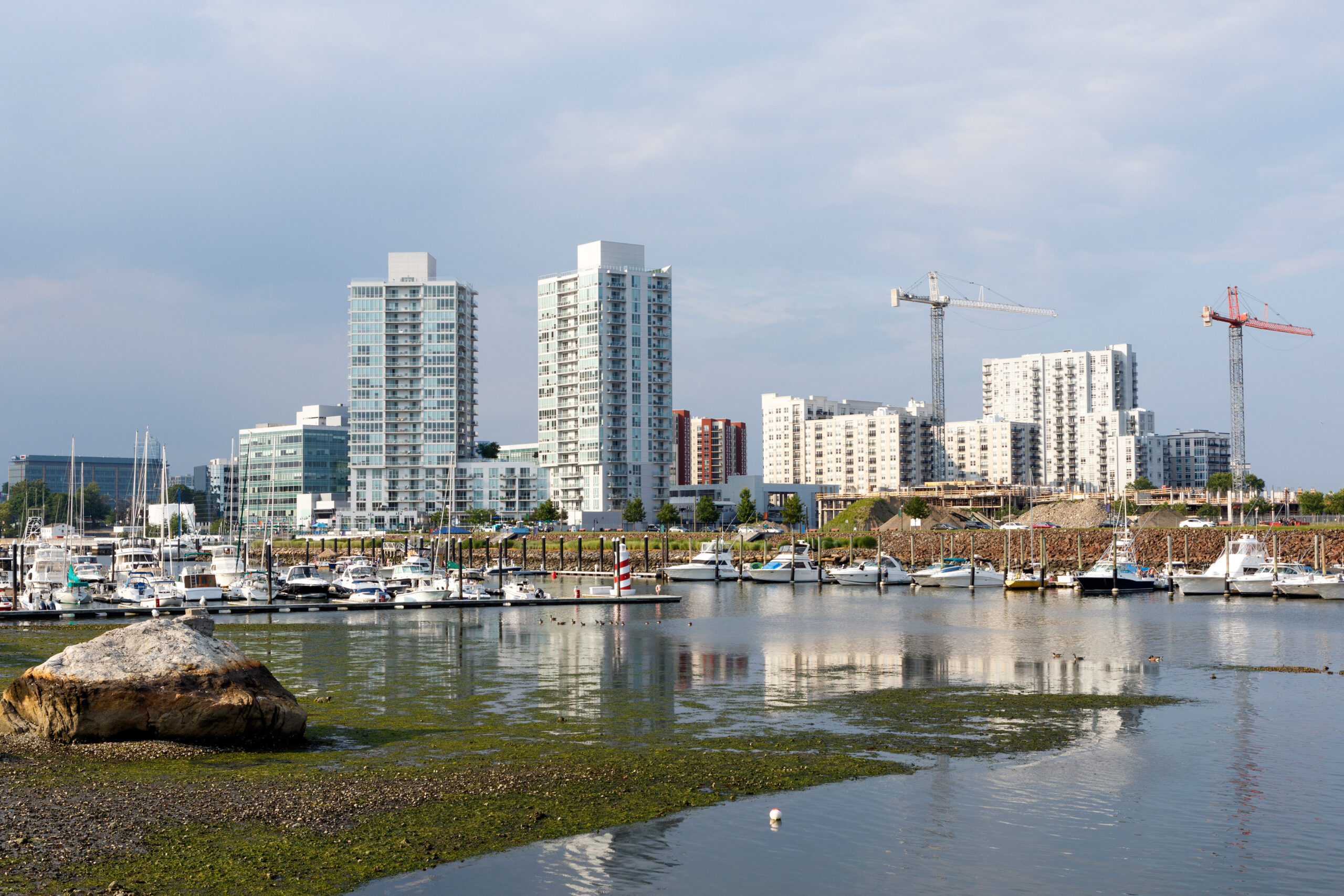 ---
Stamford, Connecticut is well-known for its attractive waterfront location in the New England region. Stamford, which is just around 30 miles from New York City, is ideal for those who wish to be close to a major city yet also live in a quiet neighborhood. If you don't feel like living in New York City, it's a good alternative because it's clean, safe, and has good schools and a lively downtown area.
Countless families and professionals already call this prosperous metropolis home, and you may be joining them soon. Read on if you're debating whether or not to make Stamford your new home and want to find out the ins and outs of life there, as we discuss 15 things to know before moving to Stamford CT!
MAF Widget
1. Trolley is a major means of transportation
Stamford is one of the few places where you can take a trolley to work. The Harbor Point Trolley operates daily, and it is free and convenient. The bus travels around the city in 30 minutes, stopping at 14 different stations along the way. Fairway Market, UConn's Stamford campus, and the Ferguson Library are all important stops on its way.
2. There are various excellent educational options
When it comes to educational opportunities, Stamford certainly doesn't lack them. In Stamford, you can choose from one of the 69 private schools or 22 public school districts.
One of the best schools in Stamford is the Academy of Information Technology and Engineering. This public school in Stamford, known as a "Magnet School," provides students with access to cutting-edge resources and specialized programs in fields including architecture and engineering, information technology, business, biomedical sciences, and more.
The majority of Stamford's schools are highly regarded, and many of the city's students go on to study at prestigious institutions around the country.
3. A convenient location
Stamford is ideally situated to allow residents quick and easy access to just about anywhere. In addition to I-95, which stretches from England to Florida, four other interstates link to the city. You can take a train to Manhattan on the Metro-North or an Amtrak train to any of dozens of cities around the United States.
Ready to take it to the next level? Stamford has seven airports, including Bradley International Airport, making it convenient to travel to any destination in the world.
4. There's a vibrant job market
Stamford is home to an abundance of job opportunities in several fields. The city has an average household income of $81,634 and a low 3.7% unemployment rate. Eight Fortune 500 corporations call Stamford home, and businesses such as Charter Communications, Harman International Industries, United Rentals, and Starwood Hotels & Resorts all have branches here.
Stamford is a great place to call home if you're more of an entrepreneur than a worker. It is in a prime location to draw New York City commuters due to its proximity to the city and other major centers in the Tri-State area.
5. The city is safe
When it comes to personal safety, Stamford is often rated as one of the safest cities in the United States. Unlike many other cities of a similar size, this one manages to keep crime under control despite its sizable population. That's because of the city's flourishing economy and top-notch educational system.
The city's violent crime rate is only 16.0, while the property crime rate is 24.8, both lower than the national average.
6. Winters are cold and summers are hot
Stamford has what is known as a temperate climate. The city has hot, sticky summers and severely cold, snowy winters. In the warmer months, Stamford sees an average temperature of 74 degrees, while the winter months see an average of 46. The city gets a lot of snow; about 31 inches annually on average, mostly from Nor'Easter storms.
The city experiences all four seasons, and a perk of calling Stamford home is getting to experience the entire variety of seasonal beauty that New England has to offer.
7. A high cost of living
The cost of living in Stamford is higher than in many other U.S. cities. With a cost of living index of 118.5, food, and utilities are all more expensive in Stamford than they are in the average American city.
The median home price in this city is also a whopping $601,072. If you're planning to move to this city, you should prepare for the high living expenses.
8. Lots of fun things to do
In search of Stamford entertainment options? The good news is that this city never seems to be short on things to do. Fantastic performances and cultural celebrations that unite food, art, and history can be found all year long in downtown Stamford.
Visit either Cove Island Park or Cummings Park this summer for a day at the beach with the kids. Bartlett Arboretum & Gardens, Ward Pound Ridge Reservation, and Caumsett State Park are a few other excellent outdoor destinations around Stamford.
9. The city is quite diverse
White people make up 49.6 percent of Stamford's population, yet the city is incredibly varied in other ways. The Hispanic population makes up about 26.5% of Stamford, followed by the Black population at 14% and the Asian population at 8%. In addition, the Spanish language is spoken by around 23% of the city's population.
Stamford is home to a large married population, with 47% of residents being parents to children younger than 18. Stamford residents are also highly educated, with almost half of the population holding a Bachelor's degree or higher. Nine out of ten Stamford residents have completed high school.
10. There's the risk of natural disasters
The city's location on the water makes it vulnerable to tropical cyclones like Hurricane Sandy, which struck in 2012. Cyclones, hurricanes, blizzards, and floods are just some of the natural disasters that could occur. Nonetheless, occurrences such as this are uncommon, except for thunderstorms, which are more common in the summer months of June, July, and August.
11. There's a lot of music to be enjoyed during summer
Downtown Stamford presents Alive@Five in Columbus Park on the fifth Thursday of every summer month. If you're above 21, you can start showing up to the party at 5 o'clock. Tickets to the concert series are only $20, and they feature performances by both local and national acts. In 2018, incredible musicians such as Neon Trees, Lifehouse, Gavin DeGraw, and more, all performed at Alive@Five.
MAF Widget
12. Property taxes are high
Stamford has very high property taxes; the average Stamford resident pays more than $3,000 annually. The 1.730% rate is significantly higher than the average property tax rate of 1.08% across the country.
Although rent is also quite pricey in Stamford, it does provide some relief from the high expense of living in the city, which may explain why only approximately half of the population owns their homes.
13. Enjoy the waters in Stamford
In many ways, Stamford is a port city. This benefit is available at the public beaches at Cove Island Park and Cummings Park, where you can fish, crab, and swim. Boat tours of the Long Island Sound are only one of the activities available at the SoundWaters Coastal Education Center.
14. Antiquing is a big deal
In Stamford, antique shopping is a booming industry. You'll fall in love with all of the city's numerous antique stores, such as the Antique and Artisan Center, Greenwich Living Antiques & Design Center, Harbor View Center for Antiques, and United House Wrecking Co. if you're a history enthusiast who appreciates the charm and lovely feel that comes with old furniture, books, and antique collections that hold a lot of stories and experiences in them.
15. Stamford is a shopper's paradise
Stamford Town Center has 130 stores, including Apple, Armani Exchange, and H&M, perfect for anyone in need of some retail therapy. You can get anything you want, from Brooks Brothers and Coach to Teavana and Pottery Barn. If you get hungry, you can visit one of the many restaurants available, such as Ichiban Teriyaki House or P.F. Chang's China Bistro.
In Conclusion
Stamford is filled with lots of exciting opportunities, from the abundance of things to do to the vibrant economy. The high cost of living might be a drawback, but you shouldn't have much trouble if you get a good job.
Learn More About Living in Stamford, CT