10 Things to Know Before Moving to Sonoma, CA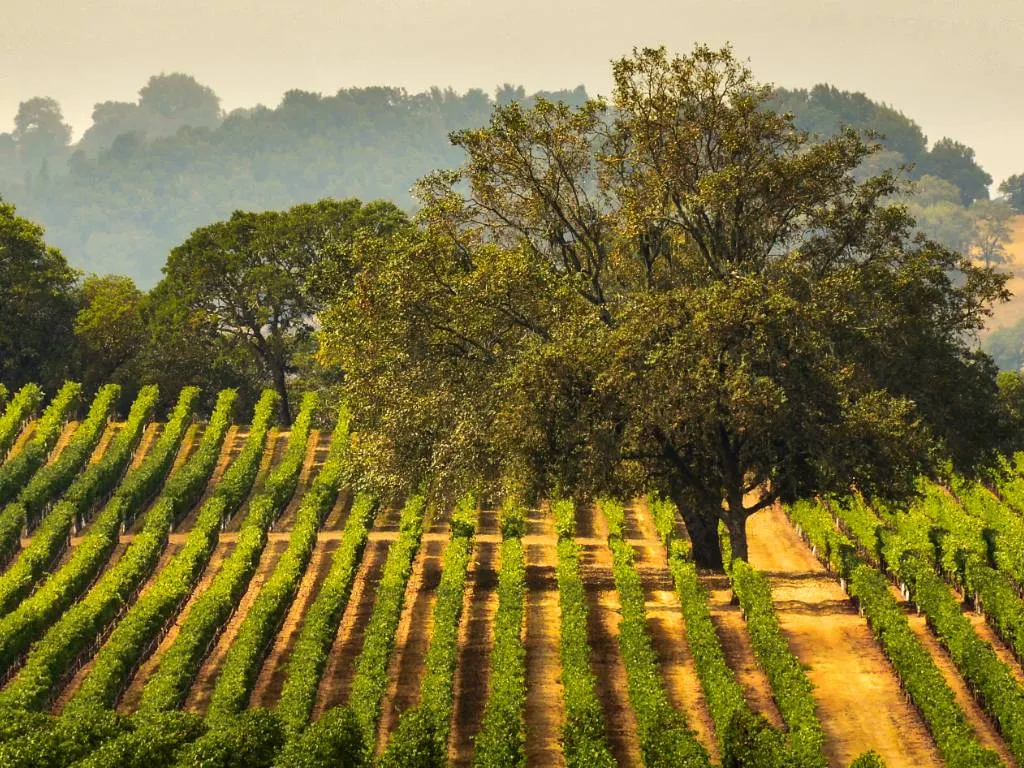 ---
Sonoma, like the rest of California, is blessed with beautiful scenery and mild temperatures. Sonoma itself has a population of under 15,000, but the larger county that it is a part of is home to much larger cities like Santa Rosa. While Napa County and Sonoma County share some similarities, the coastline of Sonoma County is renowned for its beauty.
This area is ideal for those seeking a slower pace of life or retirement. Enjoy the stunning landscape any time of year thanks to the year-round greenery provided by the vineyards and the abundance of wine they produce. Sonoma would be a better fit for you if you value solitude and space above everything else.
Let's check out ten things to know before moving to Sonoma, CA.
1. A cost of living index of 169
Sonoma is a popular tourist destination, and California is well-known for its high pricing. Prices there may be slightly higher than in neighboring communities because of this factor. Living costs are 69% higher than the national average
The annual cost of living for a single person in Sonoma is $51,729, including accommodation, food, child care, transportation, healthcare, taxes, and other essentials. This is much higher than the national average of $38,000.
2. The median home price is double the national average
In Sonoma, the median home price is $986,452, while the median rent is around $2000. It costs over twice as much to buy a home in Sonoma as it does in Chicago. Prices in Sonoma are double those in Dallas, and homes are three times as expensive.
Sonoma has a high rate of homeownership, likely due to its status as a popular retirement and vacation destination. About 60% of Sonoma's residents own their homes.
3. There are many luxurious neighborhoods to choose from
Suburbs and houses in Sonoma are clustered up against the town's beautiful, rolling green hills. Temelec and El Verano are two popular areas in Sonoma. West of downtown Sonoma, these communities include some of the city's most expensive real estate thanks to their abundance of spacious, recently built homes.
Downtown Sonoma's City Center is a good starting point for apartment seekers. Some of the apartment buildings are brand new, while others are renovations of older structures. Schellville and Fairville can be found south of Sonoma along the Napa-Sonoma Marshes. Mission Highlands, Four Corners, Railroad Avenue, and the areas around Moon Mountain Road are some other Sonoma communities.
4. Enjoy warm weather year-round
Many people are curious about the quality of life in Sonoma, but the weather is the main draw. There is abundant sunshine and warm temperatures throughout the year. The hottest month (July) in Sonoma sees an average high of around 89 degrees Fahrenheit, while the coldest (December) sees a high of just 58.
Sonoma experiences a wide range of nighttime lows, from 37 degrees Fahrenheit in December to 52 degrees Fahrenheit in July. The beautiful scenery is a major draw for tourists, but the mild year-round temperature is what keeps everyone in Sonoma.
5. A low crime rate
The violent crime rate in Sonoma is much lower than the national average, making it a relatively safe area to live. When compared to the national average of 22.7, Sonoma's violent crime rate, at 17.1, is 4.6 points lower. Likewise, with a national average of 35.4, property crime rate is 7.6 points lower in this town, at 27.8.
Overall, the crime rate in Sonoma is much lower than the national average in both violent and property offenses.
6. Work in the management or finance sector
Sonoma County's job market is predicted to grow by 34.82 percent, which is much more than the national average of 30.54 percent. Additionally, the unemployment rate is 3.2%, which is lower than the U.S. average of 3.6%.
There are currently 5,243 individuals working in Sonoma, although many more travel to neighboring cities like Santa Rosa and San Francisco for their jobs. Jobs in Sonoma are mostly in management, office and admin support, and business and finance, and the average travel time is 23.7 minutes.
7. Eat at Sonoma Grille or The Girl and the Fig
Sonoma has some of the finest dining establishments in the country. That means there are lots of options for dining out and trying something new. The Girl and the Fig, LaSalette, and Café LaHaye are just a few of the best ones in the area. Sonoma is home to restaurants serving food from all over the world, including Italian, Mexican, Peruvian, French, and Portuguese. Chow down!
In search of something to eat that won't disappoint your taste buds? French country cuisine and Sonoma County wines can both be found at The Girl and the Fig. There are a lot of wonderful reviews for this, so you shouldn't pass it up.
What more could you want from a restaurant than steak, seafood, wine, and a beer garden? The classy Sonoma Grille is a local favorite and won't leave you wanting for food. For a romantic outing in Sonoma, this is a must-do.
8. Visit the Sonoma Valley Museum of Art or the Sonoma County Museum
There are several museums and art galleries in Sonoma, including the Sonoma Valley Museum of Art, the Sonoma County Museum, Cornerstone Sonoma, and others.
Sonoma's stunning scenery has long served as a muse to visual artists like painters and photographers. Many local artists hold open studios where visitors can view and purchase their work.
9. Attend The Valley of the Moon Vintage Festival or Sonoma International Film Festival
The Valley of the Moon Vintage Festival has been a part of Sonoma's cultural life since its inception in 1897. This celebration includes a grape stomp, a fun run, and live music. In addition, movie fans can attend the Sonoma International Film Festival. There is also a hot air balloon festival for those who are interested.
Carneros, an area in Sonoma, home to around 20 wineries, celebrates the start of the holiday season with a two-day celebration. There are many more celebrations like these throughout the year in the area.
10. Visit Hertenstein Park or Depot Park
Over sixty parks dot Sonoma, many of which are located along the coast and feature beaches and cliffs. There are a plethora of options for outdoor activities, including walking, riding, and swimming. If you don't mind chilly water and the occasional shark, there are even a few surfing places. (Some people claim sharks can be found in Norcal (Northern California).
There are numerous parks and wide open spaces, making it easy to spot birds and other species. A wide variety of species, including herons, egrets, geese, sparrows, jays, owls, warblers, and hawks, can be spotted here. Some of these parks include Maxwell Farms Regional Park, Depot Park, and Hertenstein Park.
Final Thoughts
Sonoma might be a small town in the county, but it sure has its fair share of attractive benefits. The city has a healthy job market, year-round warm weather, and a safe community with luxurious neighborhoods. However, the cost of living in this town is quite exorbitant.