8 Things to Know Before Moving to Ridgefield, CT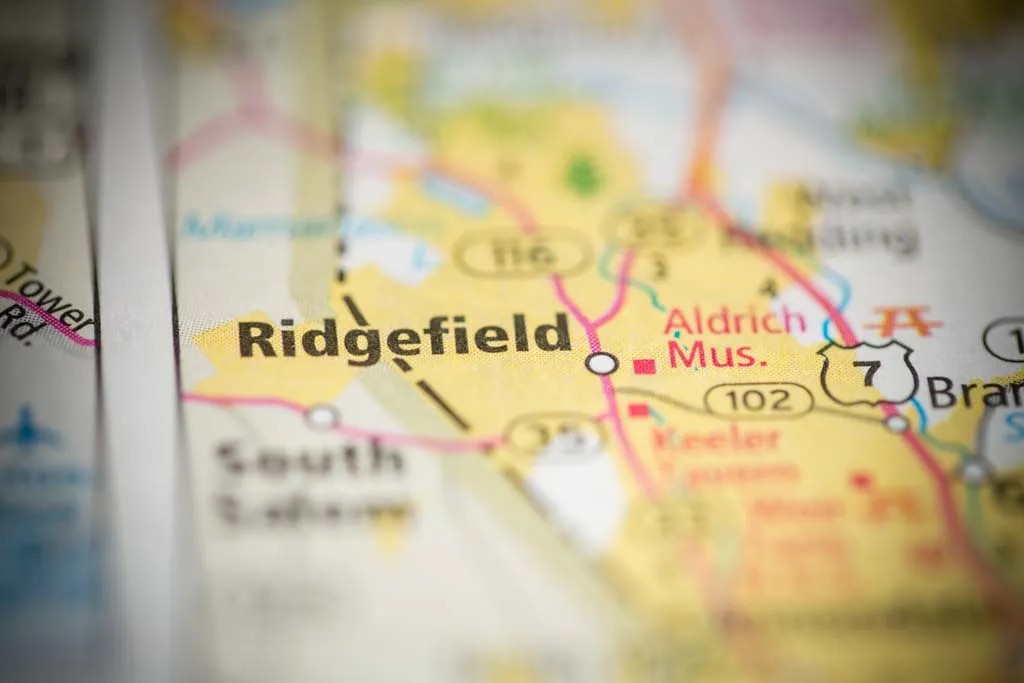 ---
Ridgefield, Connecticut, is a lovely New England town. Ridgefield is a great place to live since it offers a variety of options, from the lakefront to urban.
Over 25,033 people call Ridgefield, which is in Fairfield County, their home. Families make up the bulk of Ridgefield, while the town's under-18 population accounts for roughly 26.9 percent of the total.
Are you thinking of moving to this city? Here are eight things to know before moving to Ridgefield, CT!
MAF Widget
1. The city's history plays a significant role in its cultural activities
Residents of Ridgefield have plenty of historical and cultural landmarks to commemorate, from the acquisition of property from the Ramapo Tribe to the Battle of Ridgefield in 1777. The town of Ridgefield commemorates and reenacts the Revolutionary War's pivotal Battle of Ridgefield every year. Every year in the spring, an entire weekend's worth of events—tours, cocktail parties, dances, and more—get the party started.
2. Visit Ridgebury Beach, Ballard Park, or Great Pond
If you're searching for some outdoor recreation, Ridgefield has you covered. Ballard Park, a tiny yet beautiful park, is only one of many in the city. There is a basketball court, a picnic area, and a playground at this lovely park.
Both Ridgebury Beach and Great Pond, two of Ridgefield's public beaches, are excellent spots for water sports and relaxation in the sun. Ridgefield Adventure Park is equally a great place to go zip-lining and do other adventurous things in the great outdoors.
3. Catch a play at The Ridgefield Playhouse or The Prospector Theater
There is a robust artistic scene in Ridgefield, and public sculptures and art galleries can be seen all across town.
The Ridgefield Playhouse, which is located in town, presents plays all through the year. There's also The Prospector Theater, a fantastic tiny theater with a stellar reputation for its high-quality sound and video and friendly, helpful staff. One of the largest museums of contemporary art in New England, the Aldrich Contemporary Art Museum, is located in Ridgefield.
4. A prime location for families
Ridgefield is a peaceful town because of its setting among the broad fields and gentle hills of Fairfield County. For numerous reasons, including its status as one of the "Safest Towns in America" and the "#1 Town in Connecticut," young families are drawn to Ridgefield.
Ridgefield is a great place for families to live because of its diverse cultural scene, high-quality public schools, and warm, inviting atmosphere. The city is great for retirees because of its accessibility, convenience, and vibrant cultural scene.
5. The educational system is thriving and all-encompassing
The school system of Ridgefield is regarded as one of the best in all of Connecticut. There are three excellent private schools in the area, each of which provides a challenging and enriching education rooted in the values of the community. The public schools in Ridgefield have received high marks for their dedication to providing their kids with a top-notch education that will set them up for future success in any sector.
Public and private school students are encouraged to take advantage of Ridgefield's rich cultural scene. Many teenagers are interested in the music programs at Ridgefield High School, while many younger children attend seminars and lessons at The Aldrich and The Ridgefield Guild of Artists. Dance and music classes, as well as theater workshops and classes at the ACT of CT and the Ridgefield Theater Barn, improve the students' lives culturally.
6. This city is committed to environmental protection
For many years, residents of this town have worked to protect the beautiful landscape around it. Around 5,000 acres of Ridgefield's town limits are protected and maintained by the Ridgefield Conservation Commission, which was formed in 1962.
The Action Committee for the Environment (RACE) in Ridgefield is made up of concerned citizens who wish to see the town move toward a more eco-friendly way of life. In addition, the town is home to a number of institutions like the Woodcock Nature Center and the Weir Farm National Historic Site, both of which serve to raise public awareness and understanding of environmental issues via hands-on activities and exhibits.
MAF Widget
7. A welcoming and charitable community
The giving nature of the locals is a major strength of Ridgefield. Some non-profits in Ridgefield are dedicated to making the town and the surrounding area a better place by raising money for and awareness of important topics.
The people of Ridgefield consistently go above and above to aid charitable organizations through events, fundraisers, and volunteerism.
8. The median home price is almost double the national average
Living in Ridgefield is much more expensive than living in the average U.S. city. In Ridgefield, the typical monthly expenditures are $2228. A single person in this city can expect to spend $45,763 a year on basic living expenses (including shelter, food, child care, transportation, medical care, taxes, and other miscellaneous fees).
The median home price in the city is $771,034, which is a lot more than the national average of $428,000. So if you're planning to move to this city, you should be aware of the financial implications.
In Conclusion
Some of the benefits you get to enjoy when you move to this city include access to a family-friendly environment, a welcoming community, a rich history and culture, and a thriving school system. However, the cost of living could pose a major challenge when deciding to move here.