15 Things to Know Before Moving to Providence, RI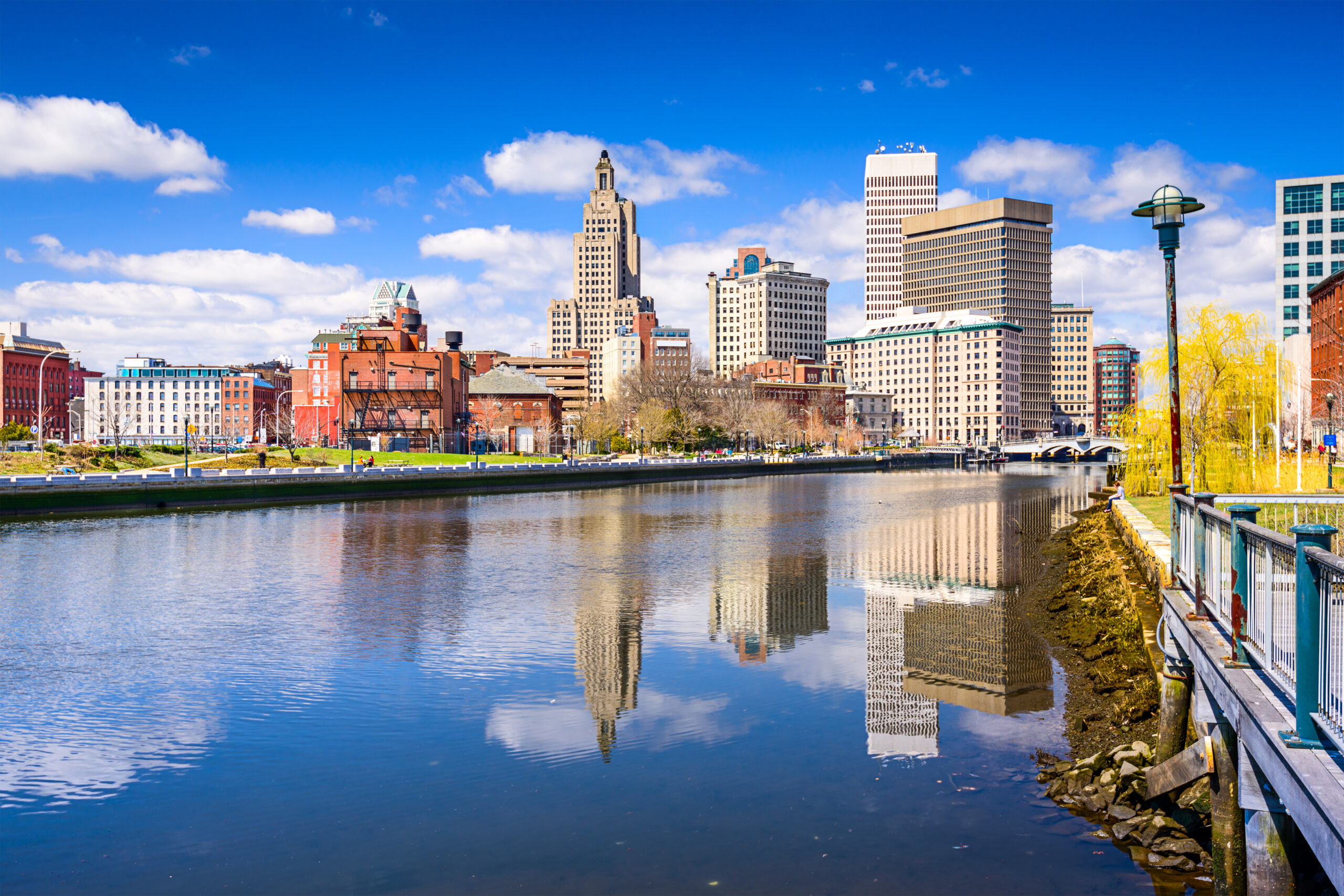 ---
In spite of its small size, Rhode Island boasts a rich history, stunning landscapes, and friendly locals who are happy to share their state's many attractions with visitors. All of this is especially true of Providence, Rhode Island's capital, which is often regarded as an underrated hub for culinary delights, cultural experiences, and fun activities.
With a population of 193,512, the city has a rich history, a thriving economy, low housing costs, and a plethora of exciting attractions. If you're thinking of moving to this city, you're in the right place, because we'll be discussing 15 things to know before moving to Providence, RI!
1. Lots of options for higher education
Providence is home to several prestigious educational institutions, giving prospective students a wide range of options to choose from. Brown University, one of the eight Ivy League colleges, offers its undergraduates more than eighty different majors.
MAF Widget
There are also schools such as Providence College, a top catholic school in the state, Johnson & Wales University, Rhode Island School of Design, and Rhode Island College.
2. You'll love the weather (most of the time)
The pleasant climate is a major selling point for those who choose to make Providence their new home. The typical temperature is between 58 and 83 degrees from April through October, making for comfortable spring, summer, and fall seasons.
Also, Providence enjoys an average of 200 sunny days each year, so you'll be spending a lot of time soaking up the sun.
However, the average annual temperature in Providence during the winter is roughly 19 degrees. The winters are often characterized by storms and lots of snow, so you'll be needing those thick winter jackets around here.
3. The city is rich in history
Providence was founded in 1636 and it has deep roots in early American history. Curious about the history of this city? Henry Lippett was a textile magnate and Governor; his Victorian-style residence is open to tourists.
Take a walk through Swan Point Cemetery. Visit The Stephen Hopkins House. Slater Mill is the first water-powered cotton spinning mill. Arcade Providence is the nation's oldest shopping mall. There are various places to visit that highlight the city's history and culture.
4. There's a standard public transportation system
While getting around Providence by car is certainly possible, you can also consider the city's reasonably priced public transportation choices. Rhode Island Public Transit Authority (RIPTA) buses take you anywhere in the city.
The Massachusetts Bay Transportation Authority (MBTA) provides daily rail service between Providence and TF Green Airport, as well as between Providence and Boston.
Planning to travel outside the city? Anyone who wants to travel to New York, Philadelphia, or Washington, DC can hop aboard an Amtrak train at Providence's station.
5. Nightlife is awesome
Looking to get your party on after dark? Great places to enjoy Providence's nightlife can be found all across the city.
Enjoy hand-crafted cocktails at Justine's. Play arcade games and have some beer at Free Play Bar. If you love drag shows, check out EGO Providence. Comedy Connection is perfect if you're looking to have a good laugh at a comedy show.
Whatever you want at night, you'll find it in Providence.
6. You'll find something to do outdoors
Are you more of an outdoorsy person? There are plenty of parks, trails, and other green spaces in the city to enjoy some fresh air, have fun, and exercise.
Providence is home to numerous beautiful neighborhood parks, perfect for a morning jog, a stroll with your dog, or an afternoon of play with the kids.
In the massive Roger Williams Park (named after the state's founder), visitors can enjoy the Botanical Center, a ride on the river in a swan paddle boat, a hike on the trails, and even a visit to the Museum of Natural History and Planetarium.
Stop by the Roger Williams Park Zoo to see some of the red pandas, komodo dragons, and over 160 other animal species that call it home.
7. Various fun festivals to attend
Providence hosts a number of exciting annual festivals and celebrations that are exciting for all ages throughout the year.
Rhode Island Pride is a time to celebrate the city's LGBTQ community with parades, concerts, and other events. PVD Fest is a four-day summer festival in June that features live music, food vendors, dancing, and more. Bring the kids to the Providence Children's Film Festival, and choose from more than two hundred films!
From May through October, Waterplace Park becomes a gathering place to witness over 80 fires lit during WaterFire. At the Rhode Island Comic Con, attendees can dress up as their favorite characters and meet some of the most well-known voices in animation, comics, and more.
8. An impressive culinary scene
Providence is one of the East Coast's smaller cities, yet its restaurant scene is thriving. Have some hash and eggs or stuffed banana berry french toast to begin your day at West Side Diner.
Check out PVDonuts or Knead Doughnuts for some of the best donuts around. (Fun fact; there are 23.25 donut shops for every 100,000 people in Providence.
Other amazing restaurants include Cafe Nuovo, Hudson Street Deli, Veggie Fun, Waterman Grille, and many more.
9. A reasonable cost of living
Although the cost of living in Providence is 8% higher than the national average, it still is cheaper when compared to other state capitals like Sacramento or Boston.
The city has a hot real estate market, with a median home price of $310,000. The median rent is $1,910 for a studio apartment, $2,265 for a one-bedroom apartment, and $2,331 for a two-bedroom.
10. A vibrant art scene
Many people see Providence as a hidden paradise for creatives. Besides being home to the prestigious Rhode Island School of Design, Providence entices artists of all kinds with gallery openings, low-cost live/work spaces (such as AS220), and a plethora of performance and exhibition spaces.
MAF Widget
Visit stunning art galleries such as Yellow Peril Gallery, David Winton Bell Gallery, Providence Art Club, Chazan Gallery, and many others.
11. You'll find some good beer in Providence
Beer is a big deal for the folks in Providence, and they love to relax and unwind with a bottle or two after a long day. Union Station Brewery, where you can get a pint of Providence Pale Ale and some nachos, and Trinity Brewhouse, where you can get a pint of Redrum and some pizza, are the two breweries that the locals recommend.
12. High rate of taxes
There is a comparatively high sales tax in Rhode Island, which increases the price of nearly everything you buy there, and retail sales tax is charged on all tangible personal property sold.
In addition to the sales tax, residents of the state must pay a variety of other levies, such as a vehicle tax on each vehicle, a property tax on each residence, and many more. This might put a strain on people's budgets and finances.
13. Traffic could be bad
Although Providence has a relatively small population (about 190,000), the greater Providence metropolitan area is home to over 1.6 million people. It's only natural that Providence would experience peak-hour traffic, with so many people entering and leaving the city.
Providence is likewise a very crowded city, so it is inevitable that roadways will be clogged due to the population density alone, regardless of the amount of commuter and tourist traffic.
Congestion on I-95 and adjacent routes is worsened during rush hour by ongoing road construction. To avoid congestion, keep an eye out for road construction, avoid getting on the road during peak traffic times, and tune into the traffic forecast.
14. There's a lot of cultural diversity
One of the most noticeable things about Providence is the abundance of culture that abounds in Rhode Island, and much of that is due to the rich history of the area.
A wide variety of nationalities, including Italians, Frenchmen, Irishmen, Portugueses, Portoricans, Chinese, and Guatemalans, call this place home. This gives you the chance to experience the fascinating arts, cuisines, and other aspects of these diverse cultures.
There are also many events honoring the various cultures, which are excellent opportunities to learn about and celebrate the contributions of people of all ethnic backgrounds.
15. Different options for entertainment
There are a ton of things you can do in Providence to keep the fun going for you.
You can learn about the region's rich history at any number of museums, and there are just as many museums dedicated to art and science, such as the RISD Museum of Art, the Providence Children's Museum, the Culinary Arts Museum, and many others.
If museums aren't your thing, you can always check out the theatres, galleries, and other entertainment options in the area.
Providence is home to fantastic beaches for sunbathing, water sports, and playing in the waves along the Atlantic Coast. Some of the best beaches in the country are in this city, including Goosewing Beach, Misquamicut State Beach, and Easton's Beach.
To Sum it All Up
A lot of things make Providence an amazing place to live, from the standard educational system to the abundance of fun things to do. However, if you hate being stuck in traffic, and you'd rather live in a city where you don't have to pay heavy taxes, then this city might not be suitable for you.